[Jump to Movies: 200 | 150 | 100 | 50 | 25 | 10 | All ]
dir. Juliana Rojas, Marco Dutra, 2017
Our Review // Watch It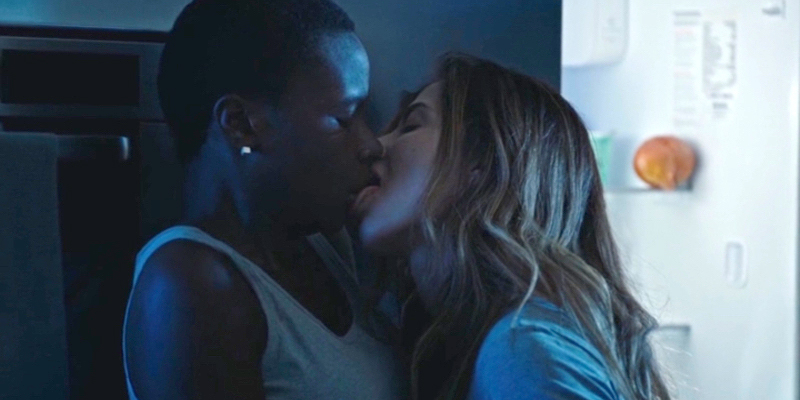 The best werewolf fairy tale horror lesbian movie musical ever made. Yes, this movie is all of those things and it's a commentary on race and class differences in Brazil and a story about the nuances of queer motherhood. There's a lot going on but somehow it all just works. It's a gorgeous, at times terrifying, at times sexy, movie that is unforgettable to say the least. This isn't the first movie to find horror in pregnancy and motherhood, but there's something explicitly queer about this portrayal — and with that a fresh perspective. It deserves as prominent a spot in the canon of horror cinema as it does the canon of lesbian cinema.
dir. Yasuzô Masumura, 1964
Unavailable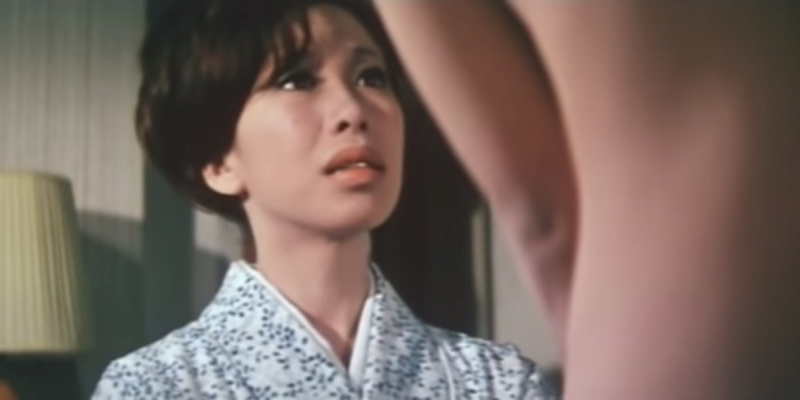 Proof that you can't judge queer cinema by when it was made, Yasuzô Masumura's semi-exploitation classic is absolutely bonkers. Sonoko, played with a delightfully unhinged energy by Kyôko Kishida, is a lonely housewife who falls hard for Mitsuko at their "art school for ladies." Mitsuko is played by Ayako Wakao and she really creates a character worth going crazy for. This is a movie of big gay feelings to an extent that would be troublesome if it wasn't so delicious. Things only get crazier when Sonoko's husband gets involved — and even crazier when the poisoning begins. Nothing will prepare you for this movie, so you just have to watch it.
23. Hide and Seek
dir. Su Friedrich, 1996
Available on Kanopy
Mixing documentary interviews with the tale of one twelve-year-old, Su Friedrich creates a moving masterpiece about lesbian childhoods. Conservative narratives pit queerness against children but Friedrich shows the casual queerness of so many of our younger days. There's an innocent joy to the way she shows the girls interact and a pointed confusion in how being gay makes someone feel different long before they have the right language to understand why. It's a simple yet remarkable film from an all-time great cinema artist.
dir. Desiree Akhavan, 2018
Watch It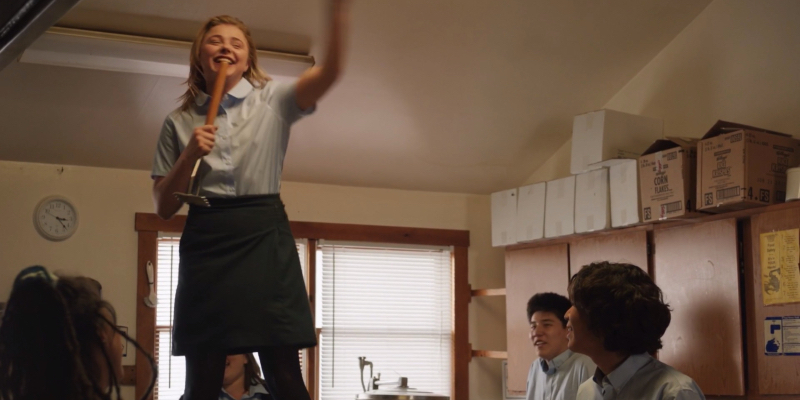 The best adaptations capture the essence of their source material with a new set of tools. That's exactly what Desiree Akhavan's movie of Emily M. Danforth's contemporary classic accomplishes. Akhavan focuses on the second half of the book, changes the ending, and alters lots of details, but at their core both works are about the ways queer people are brainwashed to doubt their identities. Chloë Grace Moretz is perfect as Cameron. She's dykey and angsty and headstrong with that depth of vulnerability always peaking through. This is a quiet movie, Akhavan trusting Ashley Connor's cinematography, Julian Wass' score, and her actors' faces to tell the story. Akhavan never lets the seriousness of the subject matter overwhelm the moments of humor and joy — the suggestion that our best hope for holding onto ourselves is to find community. Also switching the movie Cameron and Coley Taylor watch from The Hunger to Desert Hearts is a delightful touch.
21. MURDER and murder
dir. Yvonne Rainer, 1996
Available on Kanopy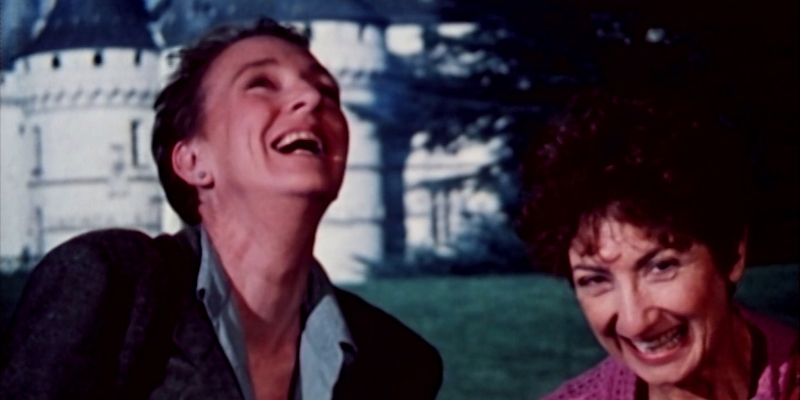 If you're looking for a lesbian movie that begins with a 60-something lesbian saying to her straight friend, "I love eating pussy," then look no further. A celebration of the ups and downs of a partnership, Yvonne Rainer's last feature follows Doris and Mildred as they navigate their relationship — through the mundane and through Doris being diagnosed with breast cancer. They are accompanied by a Greek chorus of Doris' mother, Mildred's younger self, and Yvonne Rainer the filmmaker. It's a complex, experimental, and ever so sweet film. The movie more or less takes the stance that all women can be and should be lesbians, and while that may not be true, Rainer is certainly convincing. Also Congressperson Pete Hoekstra used it as an excuse to cut funding from the NEA which is unfortunately always a good sign.
dir. Janelle Monáe & others, 2018
Watch It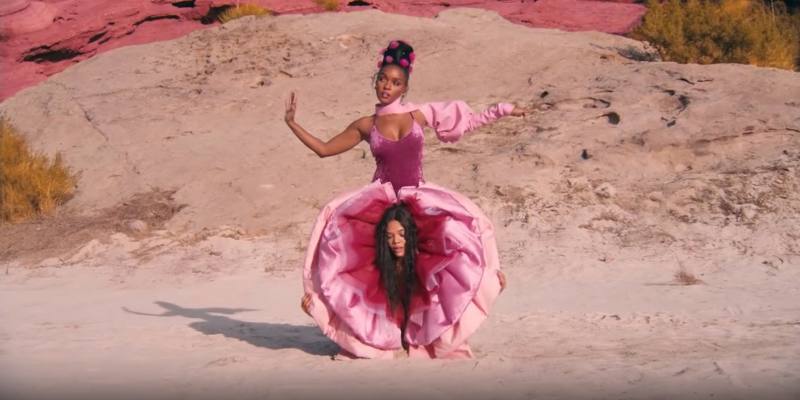 Janelle Monáe has called this unique work of art an "emotion picture" and it's easy to see why. Yes, it's on a movie list, but it doesn't easily fit within the box of feature film or any box really — just like its creator. Monáe and her team created a masterpiece that is at once a sci-fi epic, a visual album, a public coming out, a celebration of queerness/Blackness/femaleness, and an ode to everybody different. It's also so sexy?? We may never know the details of Monáe's relationship with Tessa Thompson, but whatever connection they shared is captured on-screen — the love, the sex, the finding yourself through another. Most of us didn't have to come out under public scrutiny, but we can all use a reminder to be a "free-ass motherfucker."
dir. Gil Baroni, 2019
Available on Netflix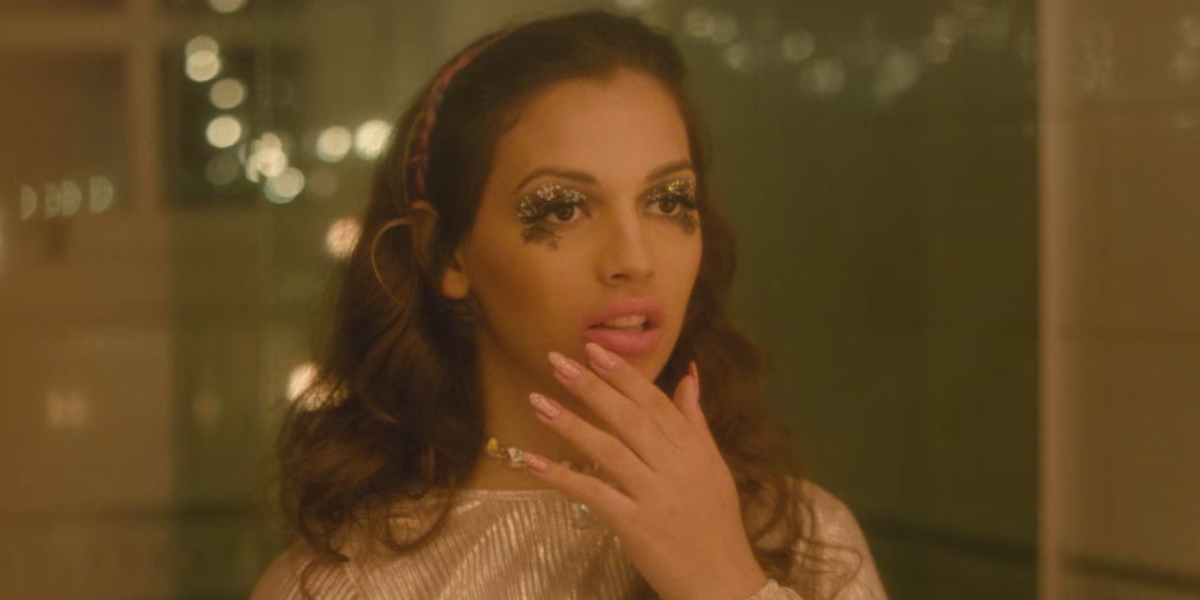 In some ways Alice Júnior hits all the regular beats of the teen movie genre — new student, bullies, quirky friends, mean teachers, nice teachers, a desire for a first kiss. And yet the film is a totally fresh take on the queer girl coming-of-age story. Not only is Alice trans — a detail that is all too rare — but her journey towards queerness is more of a pleasant surprise than an inevitability. In order to survive in the world as a young trans girl, Alice has built up a wall of total self-awareness, total self-confidence, and a delightful stubborn streak. These qualities make her such a fun character to watch. But even the most self-aware teen doesn't know everything. And while she's busy crushing on Bruno, Bruno's girlfriend Taísa is busy crushing on her. The joy and specificity director Gil Baroni and writer Luiz Bertazzo bring to the film makes this a wholly unique work of trans cinema — but its fluidity regarding sexuality make it a unique work of queer women cinema as well.
dir. Angela Robinson, 2004
Watch It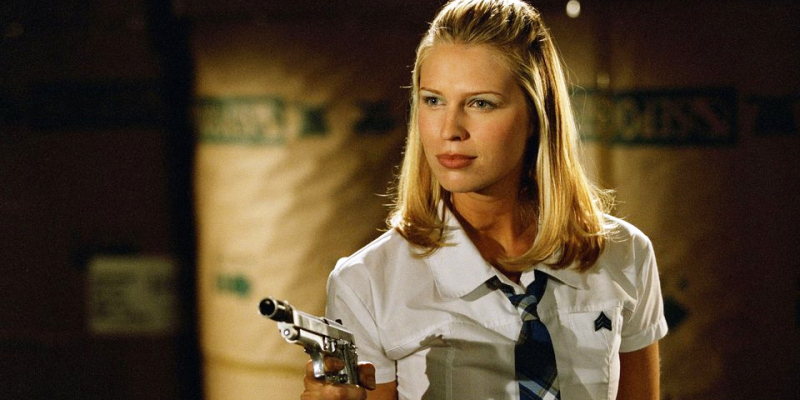 Some movies seem to arrive from an alternate dimension — a homonormative utopia where queer audiences get what we deserve. Angela Robinson's debut is exactly that kind of movie. We can indulge in the subtext of silly action movies all day long, but Robinson makes it the actual story. Why shouldn't a campy movie about a group of girl spies also be a lesbian romcom? There was no movie like this when it came out and there haven't really been any since. There's a casual gayness to the movie that's responsible for turning countless women queer — aided, of course, by Jordana Brewster as supervillain Lucy Diamond.
dir. Alice Wu, 2020
Available on Netflix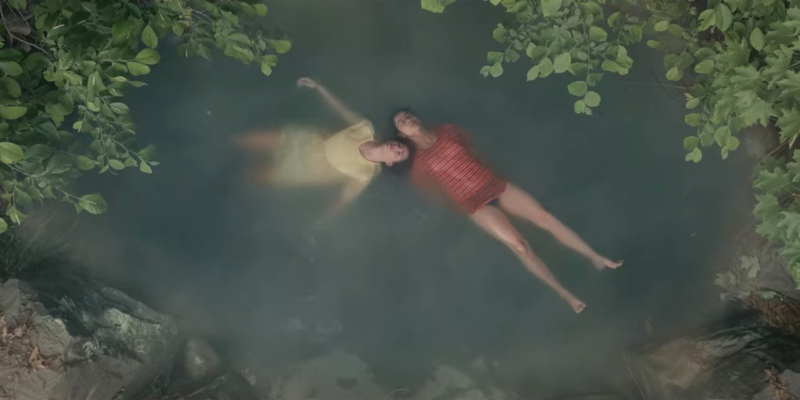 A decade and a half after her landmark debut (more on that later), writer/director Alice Wu returns with another gay romcom — but this time it's not a love story. This lesbian take on Cyrano de Bergerac focuses on Ellie Chu (Leah Lewis) a shy, Chinese-American 17-year-old who splits her days taking care of her grieving father and writing essays for her peers for extra money. When a sweet and goofy football player hires her to write love letters to his crush she develops feelings of her own — and all three form an unexpected bond. This movie goes beyond the expectations we place on teen comedies, romcoms, and queer movies. It understands the messiness of adolescence, of love, of queerness. It's a perfectly imperfect movie and confirms Wu as one of the most confident voices in lesbian cinema. Hopefully, we won't have to wait as long for her next cinematic treasure.
dir. Chantal Akerman, 1974
Available on Criterion
Chantal Akerman's debut narrative feature is when she first established her cinematic language of depression. The first half hour of this movie finds a woman named Julie played by Akerman herself remaining entirely in her room. She moves around her furniture, she eats sugar out of a bag for sustenance, and she writes and rewrites a letter to a mysterious someone in her life. She finally leaves, but her time hitchhiking with a random man does not feel like an escape. She is still trapped in her own isolation even when around others. The only moments of release are when she finally arrives at her ex's apartment — her ex the potential recipient of her letter — and they have sex in an extended ten minute sequence. But they are still exes and these moments can't last. Whether or not Akerman is focusing on queer women characters, there's a present queerness in how she views homosexuality and heterosexuality. She really did make movies for the sad gays and what a rare gift in the canon of arthouse cinema.
dir. Angela Robinson, 2017
Watch It // Also Available on Hulu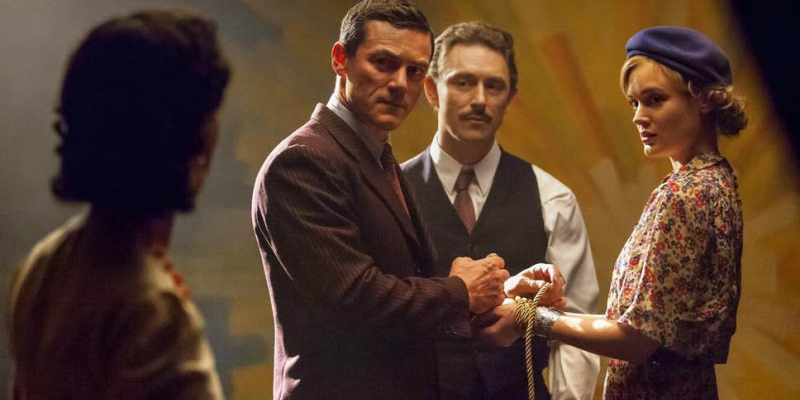 Angela Robinson's career has been defined by injecting revolutionary queerness into film and TV with a casual touch. This is a biopic about the creator of Wonder Woman — as polished and neat as one might expect from the genre. But this is also a story about polyamory, about BDSM, about three individuals fighting to define their own lives and loves. There is power in completely disavowing mainstream forms and there is a different kind of power in mastering them and subverting them from within. Luke Evans and Bella Heathcoate are great as William Marston and the Marstons' new partner, but Rebecca Hall as Elizabeth Marston truly astounds. The movie doesn't ignore the complications of their relationship — the external and the internal — but instead allows the relationship and these characters an understanding they were never granted. There's a reason Wonder Woman is such a popular character: these lives aren't so rare after all — only on our screens.
dir. Jacqueline Audry, 1951
Watch It
Long ignored, this recently restored classic of lesbian cinema deserves all its newfound praise and more. It's one of many films on this list that involve student/teacher relationships, but it's the only one to treat that dynamic with the level of nuance it deserves. Audry encourages us to enter Olivia's point of view, falling just as hard for her teacher crush, only to emphasize how painful the experience is for the young girl. Sometimes fantasies are meant to remain fantasies.
13. Show Me Love (Fucking Åmål)
dir. Lukas Moodyson, 1998
Unavailable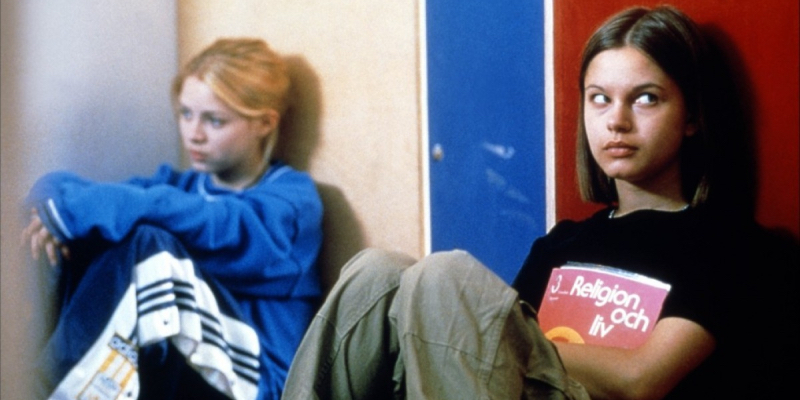 Mean-spirited, angsty, and oh so sweet, Lukas Moodyson's grainy coming-of-age romance captures all the complications of teenagehood. The characters can be cruel — like teenagers tend to be — but it comes from insecurity, awakenings, and romance. Beyond the sour feelings, this is really a triumphant take on love. The moments of joy feel all the more satisfying bursting out of Moodyson's realism.
dir. Todd Haynes, 2015
Watch It // Also Available on Netflix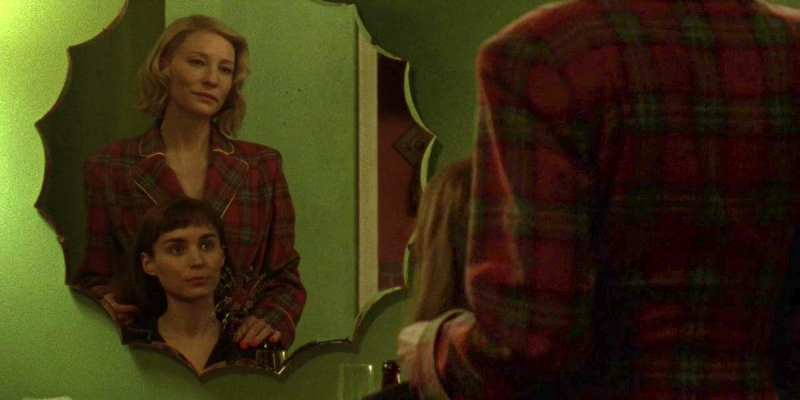 One of the most instantly iconic films of the last ten years, Todd Hayne's gorgeous adaptation of Patricia Highsmith's The Price of Salt is a poignant coming-of-age movie masquerading as a grand period love story — or, possible, vice-versa. Therese Belevit and Carol Aird are very different people at very different places in life. Therese is working at a department store for the holidays, spending her time with a man she doesn't care much for, and daydreaming about being a photographer. Carol is ten to twenty years her senior, going through a divorce, and desperate for her undeniable gayness not to keep her from her daughter. And yet despite all their differences Therese and Carol connect. Therese finds a spark for maturity; Carol finds comfort and an escape. Phyllis Nagy's script, Carter Burwell's score, Ed Lachman's cinematography, and truly every other technical aspect of the film is just perfect. Rooney Mara as Therese, Cate Blanchett as Carol, and Sarah Paulson as Carol's friend Abby are all alluring and heartbreaking in their own specific ways. You'll never think about a Santa hat, leather gloves, or creamed spinach the same way again.
dir. Park Chan-Wook, 2016
Watch It
A cinematic miracle pairing two seemingly discordant visions to create one dazzling masterpiece. Park Chan-Wook's adaptation of Sarah Waters' Fingersmith keeps the source material's tight plotting and well drawn characters and combines them with Park's always remarkable style. It's a thrilling, sexy, horrifying, ultimately romantic and hopeful movie and the whole thing is an absolute ride.
Pages: 1 2 3 4 5 6See entire article on one page