[Jump to Movies: 200 | 150 | 100 | 50 | 25 | 10 | All ]
dir. William Wyler, 1961
Watch It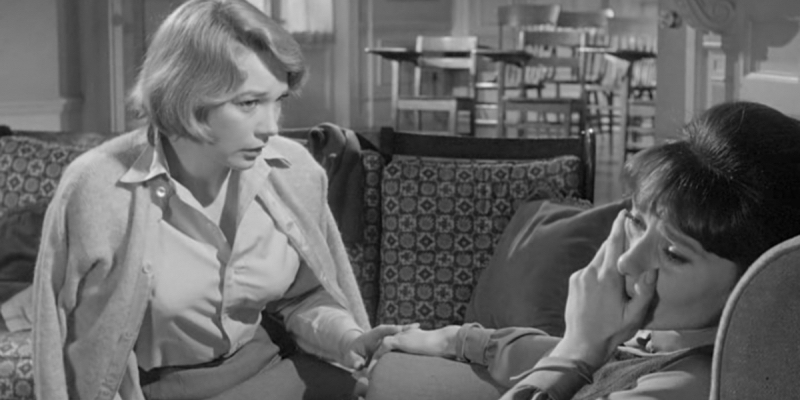 This classic of lesbian cinema has a bad reputation due to its influentially tragic ending. But just because the movie is bleak doesn't mean it isn't still deserving of praise, reexamination, and even enjoyment. Lillian Hellman's play is a tragedy in the American theatre tradition and that results in this kind of ending. But before that we get her beautiful writing, complex characters, and dynamic relationships. We get Shirley MacLaine with her pageboy haircut and Audrey Hepburn as her object of desire. This is a masterpiece that paved the way for so many future masterpieces — for better or worse.
49. House of Hummingbird
dir. Kim Bora, 2018
Watch It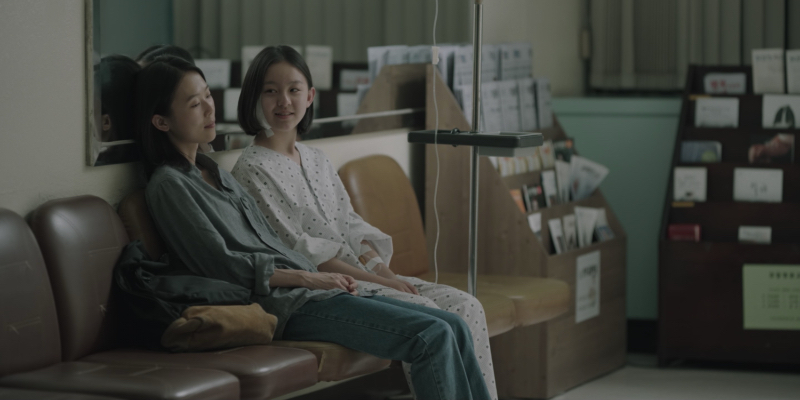 The only thing gayer than karaoke first dates, shitty families, and friend breakups are loving teachers. Well, Bora Kim's remarkable 1994-set coming-of-age debut has all four. Ji-hu Park plays the lonely and sensitive Eun-hee who is stumbling through her adolescence in an abusive home. This is a difficult film that's filled with tragedy and hardship, but it's far from bleak. In fact, an optimism and hopeful spirit runs deep throughout even its toughest moments. Adolescence is challenging — queer adolescence especially — but one person can make such a difference in showing us a way forward. This is a movie for all the queers who ate lunch in a teacher's room, this is a movie for all the queers who wondered if a future was possible and then, one day, stopped wondering and started to believe.
dir. Clement Hil Goldberg & others, 2013
Watch It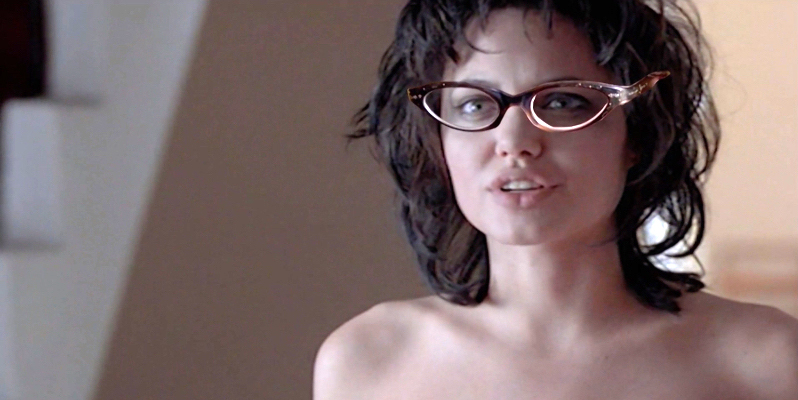 Is there anything queerer than an adaptation of a Michelle Tea book written and directed by a collective of queer filmmakers? Not much! The sections vary drastically in style, casting, and content, but together they create a portrait of a person, a place, and a community — the community of early 90s Mission District San Francisico and the queer community at large. It's an at times silly, at times serious burst of queer creativity.
47. Mosquita y Mari
dir. Aurora Guerrero, 2012
Watch It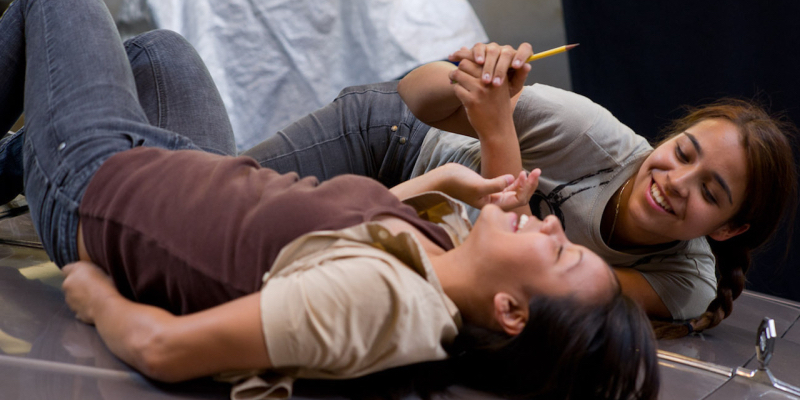 Quiet and big-hearted, this beautiful coming-of-age story focuses on straight A student Yolanda and new rebel girl in school Mari. As the two girls navigate their families' expectations, they grow closer, crushes turning to friendship turning to something more. The film never takes melodramatic turns instead trusting the grounded truth of its characters.
dir. Maryam Keshavarz, 2011
Watch It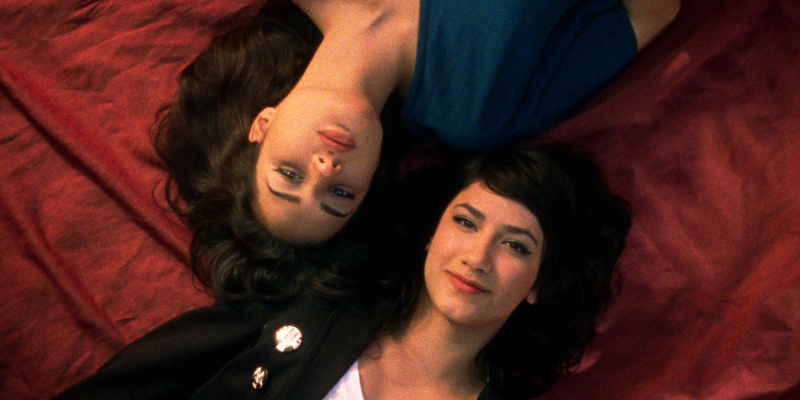 This is a film of stark contrasts, of sensual close-ups and repulsive close-ups, of freedom and restriction, of great joy and tragic horror. Nikohl Boosheri and Sarah Kazemy are incredible as two young women pushing the boundaries of society in Iran. The moments of freedom between them are so joyful, on a beach, in a bed, in the living room singing "Total Eclipse of the Heart." It makes the repression all the more painful. One moment this film is devastatingly sexy, the next it's just devastating.
45. A Date for Mad Mary
dir. Darren Thornton, 2016
Watch It
Seána Kerslake makes a difficult character impossible not to love in this unique coming-of-age story. Mary's discovery of her sexuality threads through every aspect of her self-discovery as she grapples with her recent prison sentence, her best friend's upcoming wedding, her contempt for her mother, and her new crush. The film balances its subject matter and its tones due to sharp writing and Kerslake's truly remarkable performance. This is really a gem of a film.
dir. Albertina Carri, 2018
Unavailable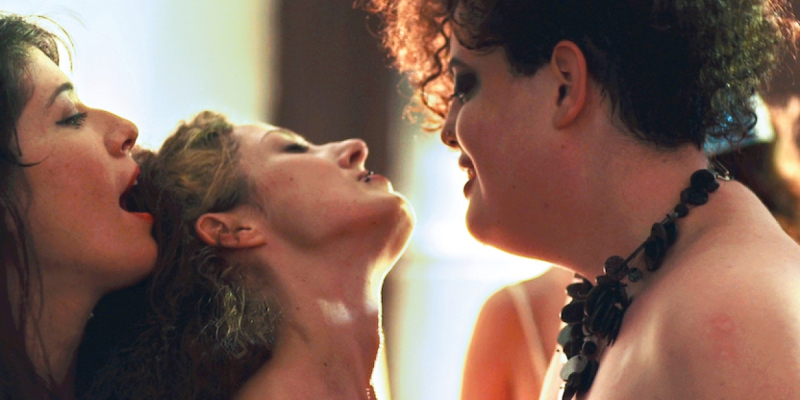 Porn about making porn questioning how to make porn that's properly queer and feminist, Albertina Carri's film succeeds in answering its own question. Poetic and sexy this loosely plotted Argentinian road trip is bound to make you think and come. It's casual in its inclusivity across body types, gender, and kinks, and ends with one spectacular orgy.
43. Foxfire
dir. Annette Haywood-Carter, 1996
Watch It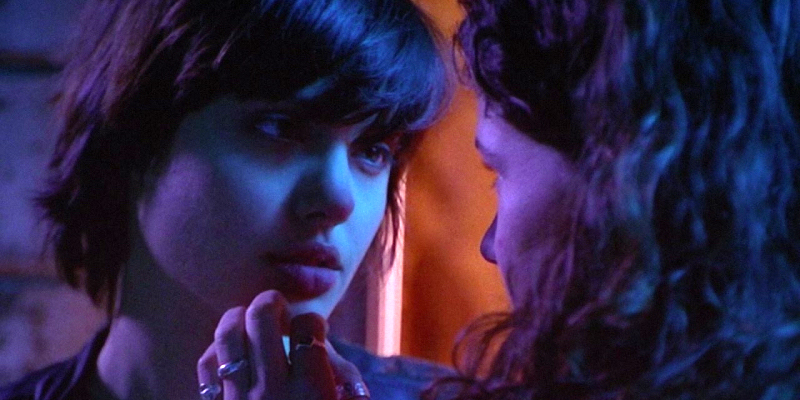 Based on Joyce Carol Oates' novel, Annette Haywood-Carter's coming-of-age tale about a feminist girl gang is great for a lot of reasons, but short-hair leather jacket wearing knife wielding Angelina Jolie is definitely at the top of the list. She's so good and so gay and can do so much with a look. It's no wonder the other girls follow her lead. It's incredibly satisfying to watch them wreak havoc on all the awful men in their lives, even as things start to cross a line. There's a real intimacy between the girls when it's platonic and when it's romantic.
42. Multiple Maniacs
dir. John Waters, 1970
Watch It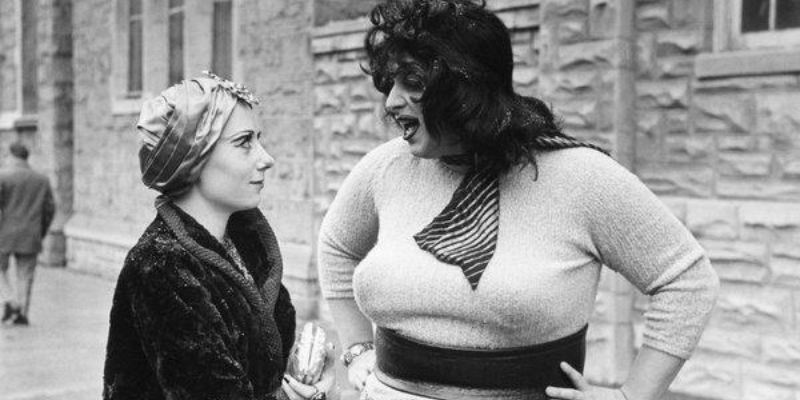 John Waters lives up to his title Pope of Trash with this raucous celebration of counter-culture deviancy. The movie opens with a group of cishet normals making their way through a free exhibit titled The Cavalcade of Perversions — and then Divine robs them at gunpoint. Waters starts his filmography with a statement and never lets up. This is the only movie on this list where a drag queen is fucked with a rosary in a church. It's a remarkable sex scene with a level of queerness rarely seen on screen. It's also the only movie where a drag queen is raped by a giant lobster. Because that's just what you get with John Waters!
dir. Min Kyu-Dong, Kim Tae-Yong, 1999
Buy on DVD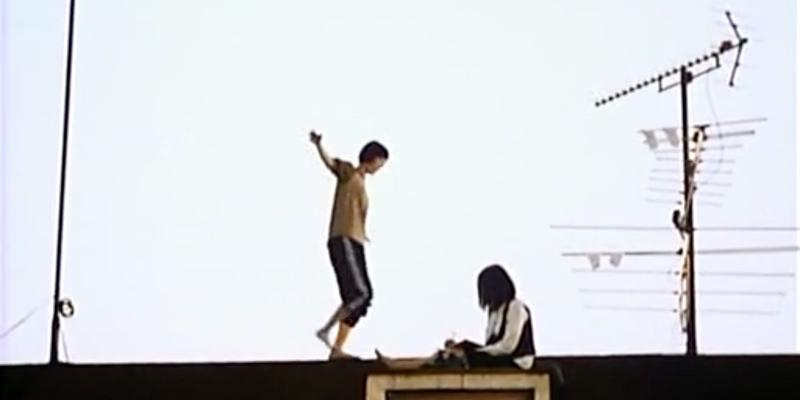 Technically the second film in the Whispering Corridors Korean horror series, this film focuses more on the emotions of its trio of queer teen girls than it does easy scares. But this is still a ghost story. Min-ah discovers the shared journal of her classmates Hyo-shin and Shi-eun filled with gay longing. She becomes obsessed with them — the obsession only increasing when Hyo-shin tragically dies. Haunted by Hyo-shin and drawn towards Shi-eun, Min-ah has to confront her own queerness and find a way forward. It's a melancholy, yet ultimately hopeful film, about adolescence and the possibility of queer futures.
dir. Ol Parker, 2005
Watch It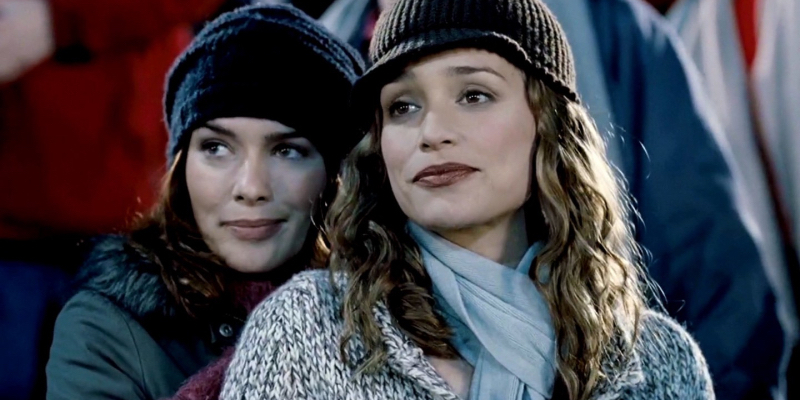 Out of all the lesbian romcoms, this might be the one that most successfully takes your standard hetero romcom and queers it. Not the deepest, not the most interesting, but the truest to the genre with lots of jokes, lots of heart, and all the right story beats. Piper Perabo plays gay once again and once again steals our hearts, but it's Lena Headey's confident gay florist that really makes the movie. Be careful. It just might make you believe in love at first sight.
dir. Kay Cannon, 2018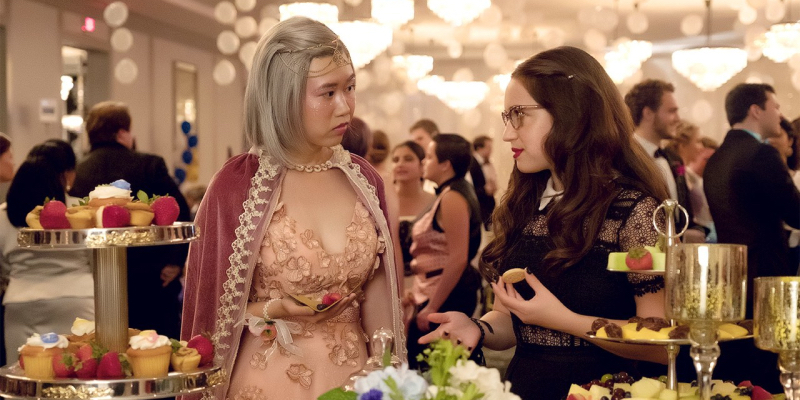 The rare big budget Hollywood comedy that's thoughtful, progressive, emotional, and beyond fucking hilarious. Kay Cannon's first film feels effortless in its perfection — filled with great comic performances from its trio of adults and its trio of teens. Virginity pacts are a staple of teen comedies, but never has one been treated with such intelligence and sex positivity. Gideon Adlon plays Sam's awkward queerness with a funny and sweet authenticity and the movie's inclusion of her is refreshingly casual. She hasn't come to terms with her queerness at the film's beginning but she's given the space to go on a journey of self-exploration — aided by her friends, family, and a massive crush. It may only be a third queer, but this movie really is a perfect comedy.
dir. Cheryl Dunye, 2012
Watch It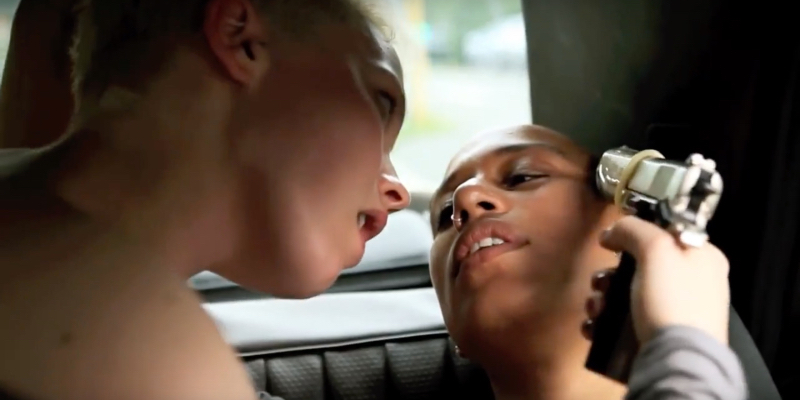 Cheryl Dunye's most recent feature is a sex-filled romp through Berlin. Papi Coxx plays Claudia/Claude, a hotel clerk trying to rediscover the spark with her girlfriend Dylan played by Lil Harlow. They end up on separate sexual odysseys with Claudia genderbending while Dylan has a threesome with her best friend. The silliness and sexiness escalates when Dylan's mother comes to town and some unexpected twists arise. Dunye's film doesn't take itself seriously, but its refusal to bend to respectability politics gives it an air of importance. It's a reminder from Dunye that queer cinema can still be queer and a reminder that she's an icon for a reason.
dir. Dee Rees, 2015
Watch It // Also Available on HBO Max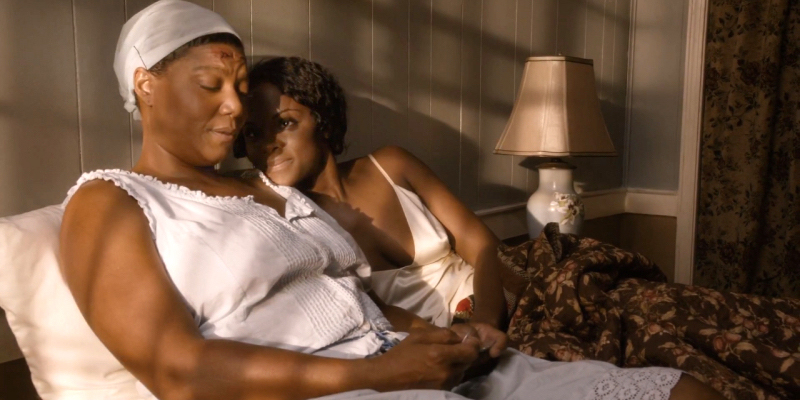 Dee Rees is one of the very best filmmakers around and she elevates her biopic about Bessie Smith beyond the usual HBO movie. The costumes and all the period detail are stunning, but Rees' film is ultimately a tribute to a queer Black woman artist who refused to compromise — refused to cater to white people or any men — made by a queer Black woman artist at the beginning of her career determined to do the same. Rees is aided by what is truly one of Queen Latifah's best performances. It's a perfect combination of material, filmmaker, and star.
dir. Carly Usdin, 2016
Watch It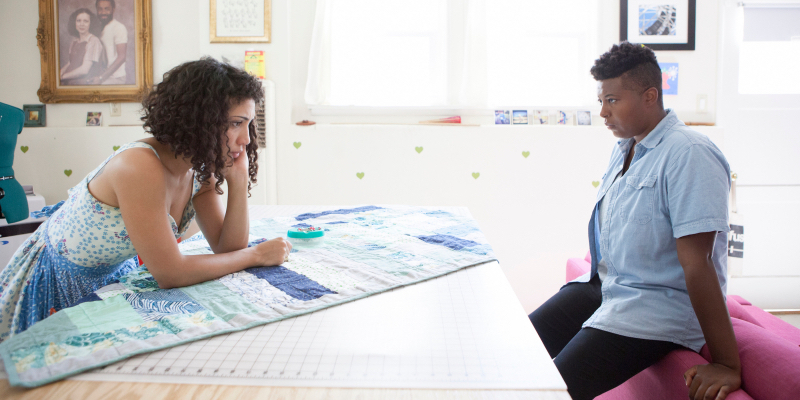 This dramedy farce is anchored by four stellar performances, a natural real-life queerness, and an if-mumblecore-was-well-shot aesthetic. Brittani Nichols' script is astute in its portrayal of queer relationships and sharp in its humor. There's a casual DIY quality to this movie that makes it seem effortless, but if you've watched a lot of low-budget indie films you'll know that's not the case. It takes a level of talent, vision, and specificity to make a movie this good and it should be sought out and celebrated as much as any big budget fare.
35. All About My Mother
dir. Pedro Almodóvar, 1999
Watch It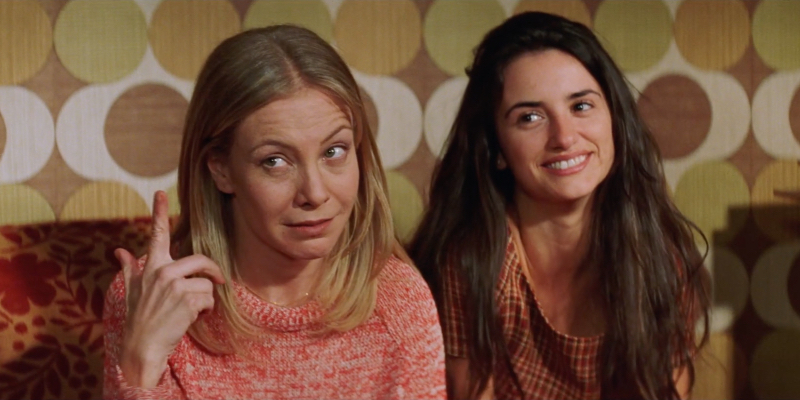 Often considered Pedro Almodóvar's crowning achievement, All About My Mother is a tribute to women — to actresses, to mothers, to trans women, to sex workers, to lesbians. With his trademark style of bright colors, raunchy humor, and gorgeous melodrama, Almodóvar's film is a reminder of the communities we form. The boundaries between family and friendship and lovers are as fluid as the boundaries of sex and gender. Cecilia Roth, Marisa Paredes, Penélope Cruz, and Antonia San Juan lead a cast of women that feels all too real even as they play in Almodóvar's heightened imagination. This is not usually considered a lesbian film, but probably only because several of its queer women relationships involve trans women. Since its release the film has held a place in the canon of world cinema — it's time it takes its rightful place in the canon of lesbian cinema as well.
34. Set Me Free
dir. Léa Pool, 1999
Unavailable
Don't you just hate it when the cute girl you made out with starts dating your brother? Being 13 is hard! And it's certainly hard for Hannah who's struggling with a terrible home life, a painful crush on her teacher, and, yes, a potential romance fraternally robbed. Her only respite is the cinema where she admires Anna Karina in Jean-Luc Godard's Vivra sa vie. This is a measured film — far more grounded than Pool's more famous Lost and Delirious — but with that comes an emotional queer reality. This movie is ultimately a superhero origin story — except replace superhero with queer woman filmmaker.
33. Born in Flames
dir. Lizzie Borden, 1983
Available on Fandor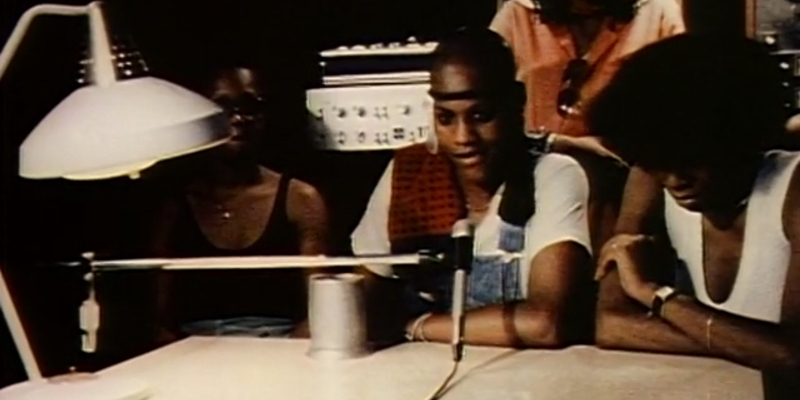 Radical, revolutionary, and still all too relevant, Lizzie Borden's speculative masterpiece deserves its underground reputation and newfound celebration. Taking place ten years after a socialist revolution in America, Borden's film examines the ways in which even leftist political structures leave women, people of color, and queer people behind. This is a complicated film that engages in complicated discussions — never afraid to confront the true nature of the issues we face as we attempt to build a better society. Ultimately, the film shows the power of mutual aid and a suggestion that to create real change communities will have to take care of ourselves. This world contains a multitude of revolutions, but Black queer women are at the center of the ultimate revolution. In Borden's world — our world — change is possible, but the work continues.
dir. Stephen Cone, 2017
Watch It // Also Available on Hulu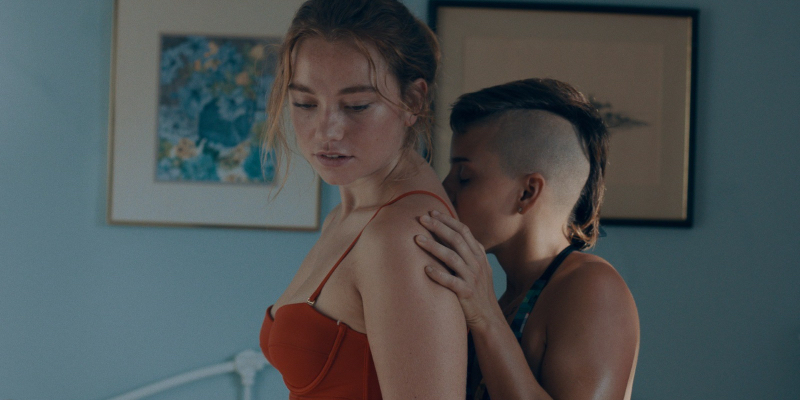 As sensual as its protagonist and as thoughtful as her aunt, Stephen Cone's understated masterpiece finds the balance between pleasures of the flesh and mind. Cyd Loughlin is a teenager freely exploring her pansexual desires who spends a summer with her novelist aunt Miranda who is more preoccupied with intellectual discussion, friendship, and food. As Cyd and Miranda challenge each other's beliefs — and Cyd falls for a hot barista — the film becomes a celebration of the many ways to find enjoyment and connection in life. There's little plot and minimal drama — just sink into this pleasant world and you'll find whatever you needed most.
dir. Wanuri Kahiu, 2018
Watch It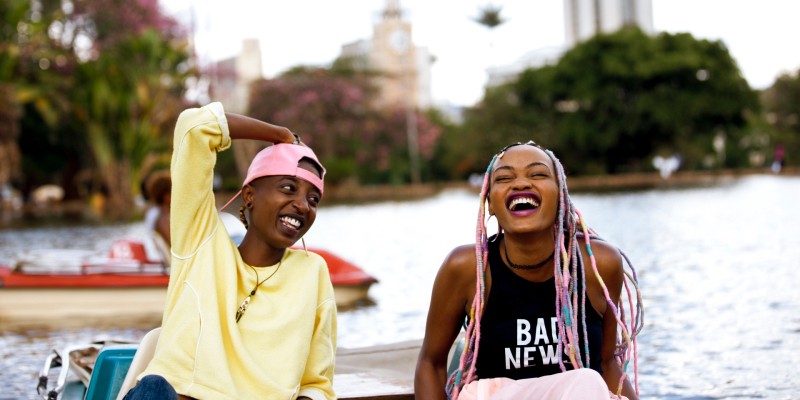 Filmmaker Wanuri Kahiu has committed to a style she describes as Afrobubblegum, presenting a "fun, fierce, and fantastical representation" of Africa. This film — initially banned in its home country of Kenya before Kahiu sued — fulfills this promise. It's a beautiful, colorful celebration of Black queer love. It's honest about harsh realities, but overwhelms them with its moments of joy.
dir. Ruth Caudeli, 2019
Watch It
Ruth Caudeli's second film is somehow even better than her first. Compared to Frances Ha due to its gorgeous black and white cinematography and messy female protagonist, this is really its own work of specifically queer creativity. Caudeli reunites with Silvia Varón — her muse and IRL girlfriend — and hopefully the two of them will work together for a very long time because Varón is just incredible. She plays Emilia, a bisexual struggling actress in a friend group of straight people. Caudeli takes a trope often used in mainstream media to keep queerness to a minimum and instead explores the reality of someone coming to terms with their identity while lacking community. Emilia is easy to root for even as she drinks too much, hurts the people she loves, and remains stuck in a delayed adolescence. Caudeli captures her with a formal inventiveness rarely granted to this sort of queer story — its heightened style illuminating the emotional weight of these day to day moments.
29. Les Rendez-vous d'Anna
dir. Chantal Akerman, 1978
Available on Criterion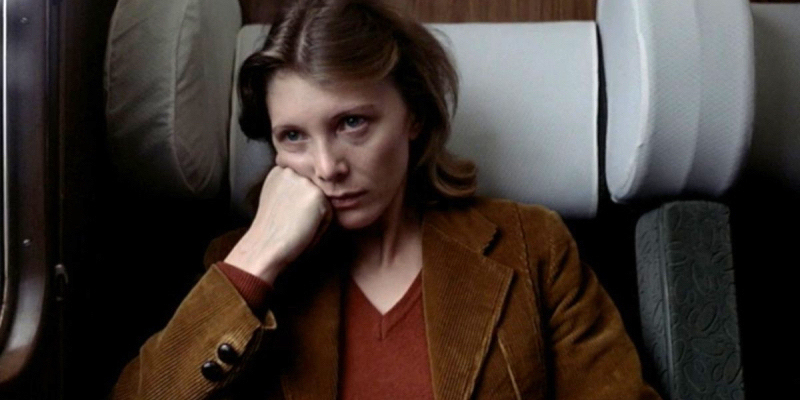 Chantal Akerman's long takes and static camera are formal invention born from character. Here she tells the semi-autobiographical story of a queer woman filmmaker traveling around Europe promoting her latest film. She encounters strangers, former lovers, her mother, all the while filled with a deep ennui. Nothing Anna does can quite cure her depression, but she just keeps going. She continues on her trip, continues with these interactions, her face always revealing her exhaustion with life. It's a sad film, but it isn't tragic. It's a film about how hard it is to live made by one of the greatest filmmakers to ever try.
28. I've Heard the Mermaids Singing
dir. Patricia Rozema, 1987
Buy on DVD
Bursting with creativity and experimentation, Patricia Rozema's debut is a remarkable film about finding one's artistic voice. Sheila McCarthy's Polly is a strange protagonist — uncertain and passive — but Rozema places us excellently inside her point of view. The movie's queerness is handled casually as if the film is not about queerness per say, but rather the delayed maturity that many queers experience. The movie is so funny and charming that its emotional core sneaks up on you. The whole journey makes for a unique work of queer cinema.
27. Water Lilies
dir. Céline Sciamma, 2007
Available on Criterion
Céline Sciamma is one of the best filmmakers working today — lesbian or otherwise — and her talents were already clear in this first film. With a color palette of blues and greys and a moving camera that knows just where to land, Sciamma and cinematographer Crystel Fournier create a visual language that's poetic and pointed. This is a film about teenage friendship as much as it is about teenage love — a lesbian film at its core. Synchronized swimming has never looked so beautiful and brutal. Being a teenager has never looked so beautiful and brutal. Sciamma is a brilliant lesbian artist and every film from her is a gift.
26. Certain Women
dir. Kelly Reichardt, 2016
Watch It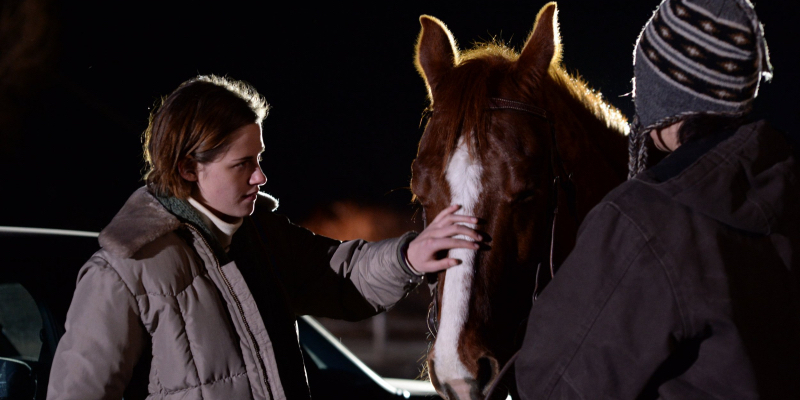 Renowned lesbian auteur Kelly Reichardt brings her famous touch of melancholy from her usual setting of Oregon to the plains of Montana. This triptych of stories about lonely women includes Reichardt's most explicit work about queer women. Lily Gladstone is remarkable as a rancher who falls hard for a law professor played by Kristen Stewart. The infatuation is fairly one-sided, but it's powerful to watch Gladstone's shy character follow her heart and yearn for more. Like most of Reichardt's films, this is a quiet and meditative piece, but its nuance will haunt you long after it ends.
Pages: 1 2 3 4 5 6See entire article on one page