[Jump to Movies: 200 | 150 | 100 | 50 | 25 | 10 | All ]
dir. Peter Strickland, 2014
Watch It // Also Available on Hulu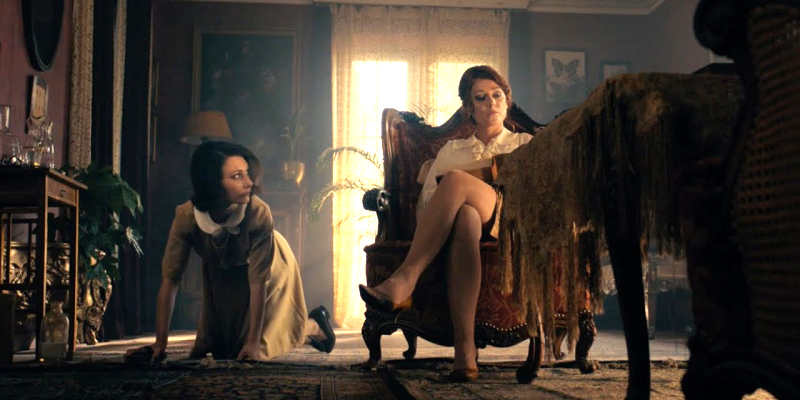 This is one of the very few non-porn films about queer women BDSM and that alone makes it noteworthy. But it's also a gorgeous and strange film with alluring performances from Sidse Babett Knudsen and Chiara D'Anna. While it's at times formally unmotivated and certainly not devoid of male gaze, it's still a fascinating film showing an underrepresented aspect of many lesbian lives.
dir. Kerem Sanga, 2016
Watch It // Also Available on Hulu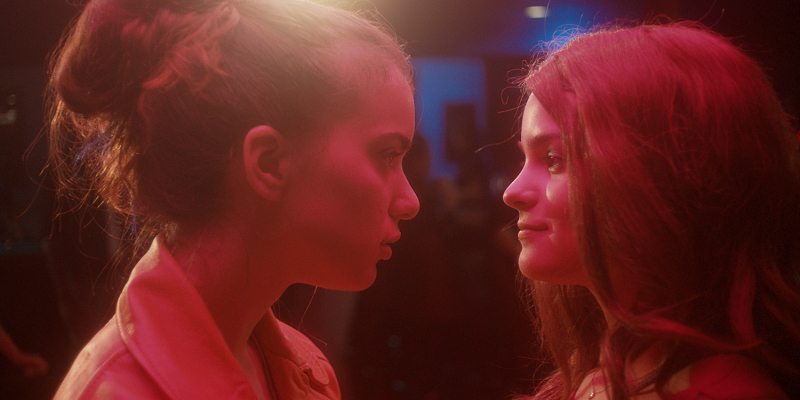 This coming-of-age drama is as much about consent as it is about queer discovery. Dylan Gelula plays Anne who begins to explore her first lesbian relationship in the aftermath of assault. The film opens itself up to the messiness of the interactions it displays and highlights how our culture's broken ideas around sex, gender, power, and identity lead to so much pain. It's a heartfelt, heartbreaking film that still finds time for sweetness. (And it has a great cameo from Cameron Esposito at the end.)
148. Spider Lilies
dir. Chou Zero, 2007
Buy on DVD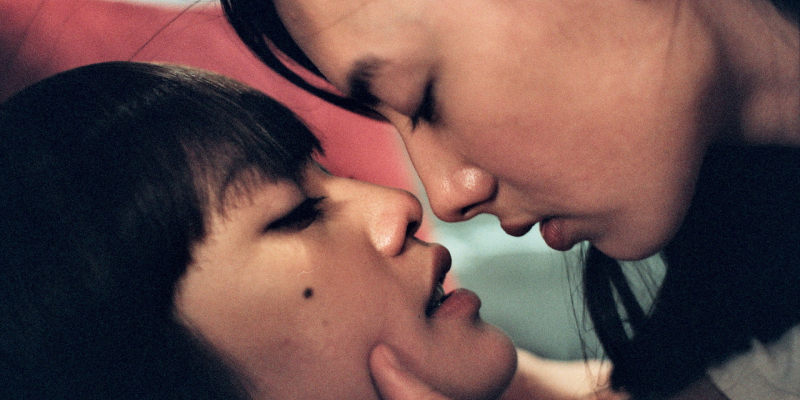 Winner of Best First Feature at the 2007 Berlin Film Festival, lesbian filmmaker Chou Zero's romantic drama is a striking film. Years after a sudden tragedy, a cam girl and a tattoo artist — and former childhood sweethearts — navigate their conflicting boundaries and familial obligations as they try to reconnect. Chou's style is poetic and dreamlike always turning back to her heroines' interior lives.
dir. Floria Sigismondi, 2010
Watch It // Also Available on Netflix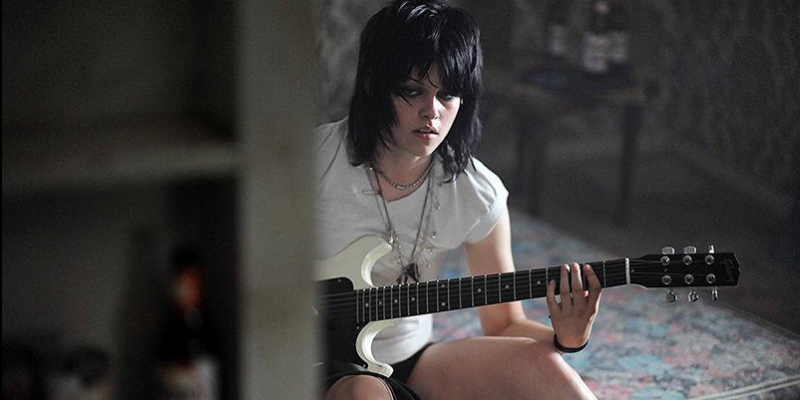 Elevated by stellar performances from Kristen Stewart and Dakota Fanning and artful direction from Floria Sigismondi, this conventional music biopic tells the rise and fall of all-girl rock band The Runaways. It may fall into some of the genre's silly tropes (watching Michael Shannon come up with "Cherry Bomb" on the spot is… an experience), but overall it's a sexually fluid celebration of rock music and a cautionary tale of music industry misogyny.
dir. Abdellatif Kechiche, 2013
Watch It // Also Available on Netflix
This Palme d'or winner is certainly one of the more divisive lesbian movies. Some despise its extended sex scenes drenched with male gaze while others admire its genuine sensuality and emotion. Reports of on-set abuse only make matters more complicated. Still, it's impossible to ignore the beautiful performances from Adèle Exarchopoulos and Léa Seydoux, and easy to appreciate its portrayal of first love. For many, this is a movie that no longer belongs to its male writer/director, but to its lead actresses and to their own past selves who in 2013 saw something familiar.
145. Walk on the Wild Side
dir. Edward Dmytryk, 1962
Our Review // Unavailable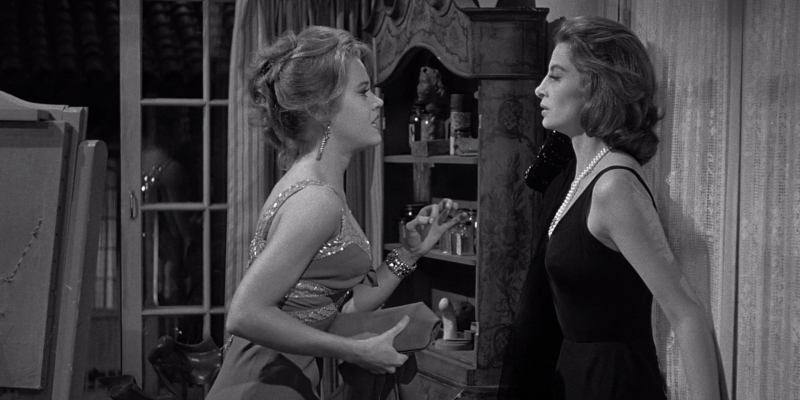 Barbara Stanwyck has a hot gay energy in most of her work, but only in this film did she actually play a lesbian. Unfortunately, the character is cruel and controlling in a sad way, not a sexy way. But this film that often feels like Tennessee Williams-lite isn't lacking in pleasures. Jane Fonda's scrappy sex worker Kitty Twist more than makes up for the story's more maudlin elements. And even if she isn't given the opportunity to embrace her sex appeal, Stanwyck humanizes the trope with the deep pain of an unhappy woman dissatisfied with her life's circumstances.
144. Caramel
dir. Nadine Labaki, 2007
Watch It
Nadine Labaki's debut directorial work is a romantic comedy about a group of women working in a waxing salon in Beirut. All of the women have different struggles with love — including Rima who is very shy and very gay. It's a beautiful, funny movie that casually values female emotion in a way we rarely see.
dir. Brad Michael Elmore, 2019
Watch It
The one and only movie about a trans lesbian joining a lesbian separatist vampire girl gang lives up to its premise. Nicole Maines is incredible as Laurel, charming in moments of awkward romance, and commanding in moments of action. Trans lesbians are still largely absent from the canon of lesbian cinema and this exception is delicious in how casually Laurel is included. Her transness is acknowledged and affects her character and the story, but it doesn't define her. She also gets an adorable meetcute — that ends with teeth in her neck.
dir. Ryan Murphy, 2020
Available on Netflix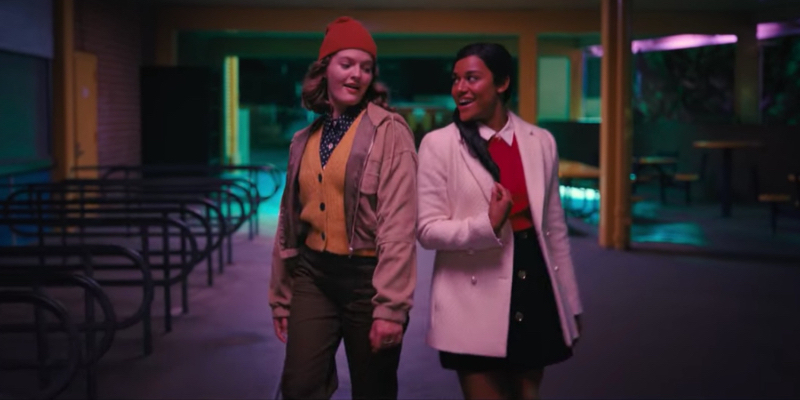 The rare big budget musical to focus on lesbians, Ryan Murphy's Broadway adaptation is star-studded, sentimental, and filled with the kind of simple optimism ready-made to melt the hearts of former closeted theatre kids everywhere. This is a movie with lots and lots of zaz, but underneath all that glitz and glamour is the story of two small town lesbians who just want to be together — who just want to be themselves. In a cast of big names — like literally Meryl Streep — it's IRL queers and on-screen newcomers Jo Ellen Pellman and Ariana DeBose who make the movie sing. The movie's message might be simple, but high school is simple. Messy and complicated and tragic and scarring and hopeful and simple. Open your unruly heart to these teen lesbians and you'll be dancing and singing your way into a future of possibility.
141. Girl with Hyacinths
dir. Hasse Ekman, 1950
Unavailable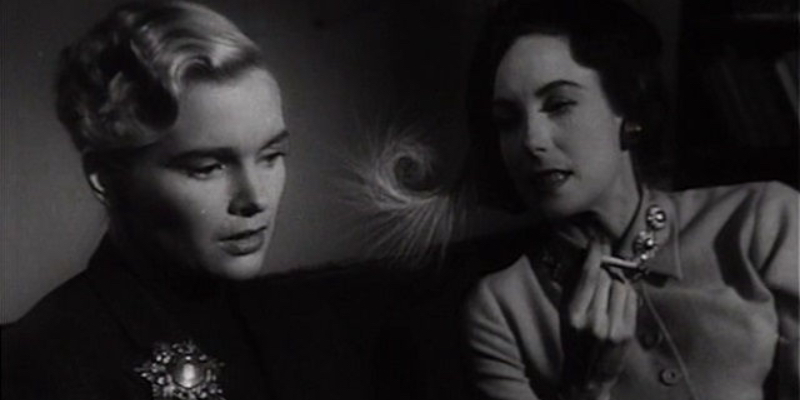 One of the earliest lesbian movies ever made, this Swedish noir may began with suicide but the central mystery is far more nuanced than how it initially appears. Eve Henning (best known for Ingmar Bergman's debut Thirst, that has another of cinema's first lesbian characters) plays Dagmar Brink, a sad and lonely woman whose life comes to a tragic end. Completely alone, she leaves her belongings to her neighbors who begin a Citizen Kane-like quest to learn more about the mystery woman who lived next door and Alex, the supposed love of her life. Now, as we know, Alex is a gay name, so it's easy for us to guess where they go wrong in assuming Alex is a man. However, the layers of this film go beyond the usual tragic lesbian trope resulting in a work of art that's more than just ahead of its time.
dir. Shonali Bose, 2014
Watch It // Also Available on Hulu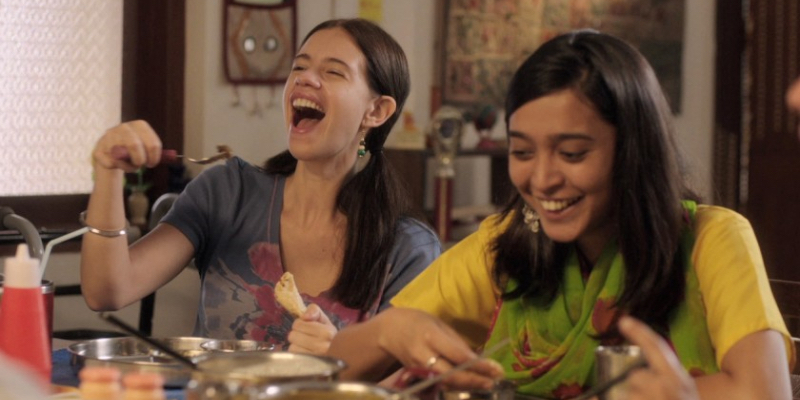 Queer disabled representation is almost non-existent in media which makes this film's triumphs all the more exciting, and its failures all the more frustrating. It allows its lead character the freedom to make mistakes, to explore her sexuality in all its messiness, and go beyond the narratives usually forced on disabled characters by abled filmmakers. Unfortunately the writers and directors are abled and even more unfortunately so are the lead actresses. One has to wonder if some of the film's missteps, such as sexualizing a caretaking situation and having the blind character touch faces, as well as some of its more saccharine moments, would've been avoided if disabled people were actually involved in the making of the film. The movie is funny and sexy and sweet, but when it comes to disabled representation we still have so much further to go.
dir. Rebecca Hall, 2021
Our Review // Watch On Netflix
There's a distance and a hyper-stylization to this adaptation of Nella Larsen's masterpiece. Every choice Rebecca Hall makes as a director and writer is deliberate, some — such as the casting — to make the story feel current, others — such as the dialogue, 4:3 aspect ratio, and black-and-white photography — to pull the story back to the past. This is a film of contradictions, somehow both cold and sensual. It emphasizes the queer subtext of the novella without making it more explicit. It is a film of obstruction, of withholding, of glances. It's the performances of Tessa Thompson and Ruth Negga that ground this puzzle — it's in how they look at each other. It's a mix of love and hatred, lust and repulsion, envy and superiority. Glances destined for tragedy.
138. Annihilation
dir. Alex Garland, 2018
Our Review // Watch It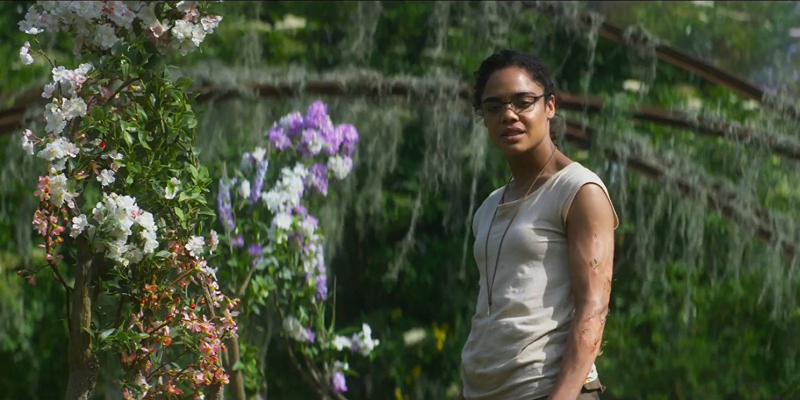 Beautiful and horrifying, depending on the moment, depending on your perspective, Alex Garland's haunting sci-fi film is visceral and thought-provoking. A group of women venture into a mysterious zone called the Shimmer where the laws of science seem not to apply. Natalie Portman, Jennifer Jason Leigh, and Tessa Thompson are joined by Gina Rodriguez as a soft butch with an undercut, and every lesbian's favorite cishet man Oscar Isaac. The film is light on lesbian content — the only romantic relationship focused on is between Portman and Isaac — but science fiction is a genre we're almost always excluded from so this film is noteworthy not only for centering women, but explicitly including a gay woman in the narrative.
dir. Michael Rianda, 2021
Our Review // Watch On Netflix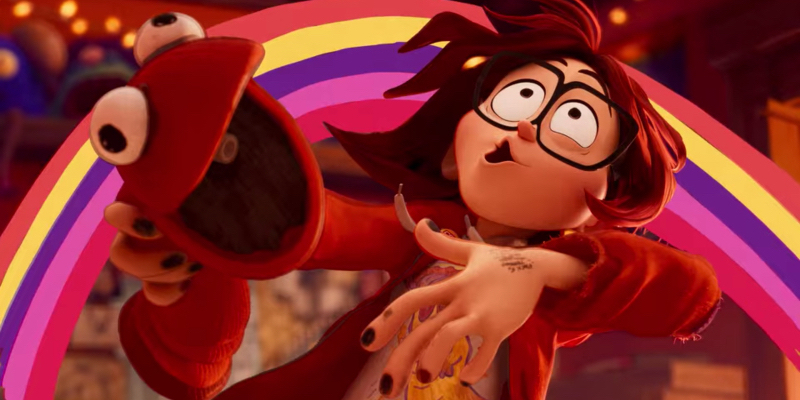 While Disney is still bragging about their exclusively gay moments and NOT giving Elsa a girlfriend, Sony and Netflix have gifted us with this funny, emotional, and delightfully inventive queer kids movie. Katie Mitchell (voiced by Abbi Jacobson) is a teen filmmaker ready to escape her town where nobody understands her and go off to film school to find her people. Unfortunately, her plans get interrupted by her dad — oh and the robot apocalypse. Katie must learn to accept her biological family while still knowing she has a chosen family out there she needs too. Her queerness may be subtle but this is a wildly enjoyable step toward the queer kids movies we deserve.
136. Holy Trinity
dir. Molly Hewitt, 2019
Watch It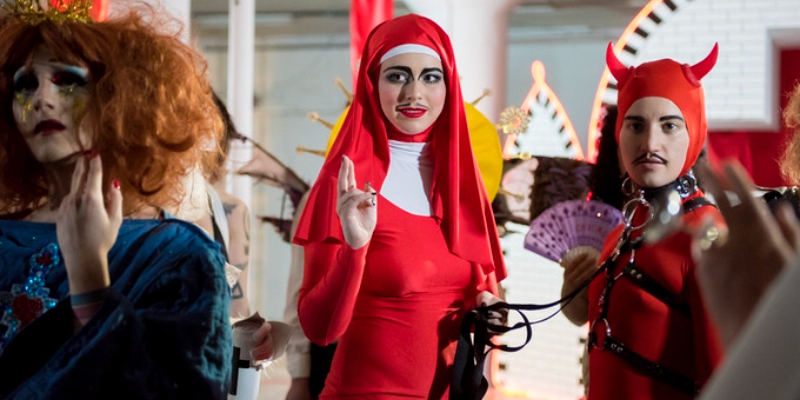 Writer/director/producer/star Molly Hewitt's debut feature about a dominatrix who huffs a magic aerosol can and begins communicating with the dead is a truly inventive work of queer queer queer cinema. With two non-binary leads (Hewitt and Work in Progress/The Politician heartthrob Theo Germaine), imaginative low budget production design and costumes, and the setting of Chicago's queer scene, Hewitt has made a film with a spirit that recalls the best of the 90s queer cinema. It's funny, it's sexy, it's weird, and, best of all, it's filled with references and nuance cishet people could never understand.
135. Another Way
dir. Karoly Makk, Janos Xantus, 1982
Unavailable
Jadwiga Jankowska-Cieslak won the Best Actress award at Cannes for this remarkable film that's hurt only by its maudlin insistence. Jankowska-Cieslak plays a political journalist in Hungary just after the revolution who begins a relationship with a less radical — and married — writer. They fight to live truthfully, love truthfully, and write truthfully, but the consequences of these transgressions are bleak. It's a pointed, worthwhile film as long as you prepare yourself for the misery.
134. The First Death of Joana
dir. Cristiane Oliveira, 2021
Unavailable
Stories of young queers investigating the gay pasts of their relatives is its own subgenre. What is it about these quests that hold so much interest for us in our lives and in fiction? Is it the validation of knowing you're not the only one? The explanation for why you are the way that you are? The connection to biological family that can become so fraught when coming out in a world that wants you to stay in? As the titular protagonist of Cristiane Oliveira's beautiful coming-of-age story investigates the life of her late great aunt, she is also investigating herself. It doesn't really matter what she discovers about this relative. She must learn what so many of us learn — that it really is about the journey.
133. Laurel Canyon
dir. Lisa Cholodenko, 2002
Watch It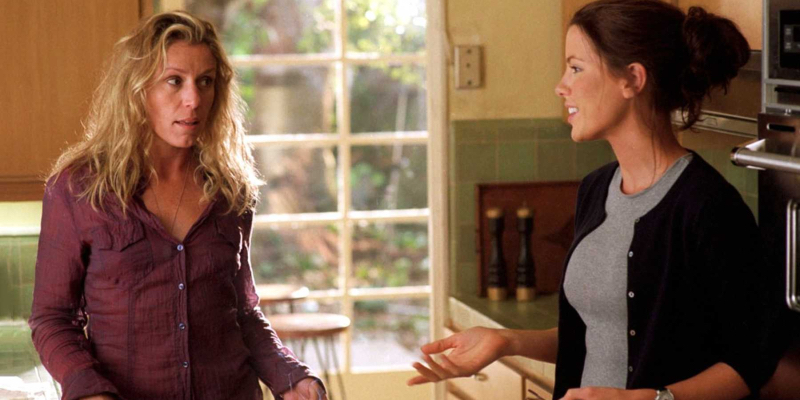 While light on queer content, Lisa Cholodenko's film about a free-spirited record producer and her straight-laced son is an understated and effective drama. Frances McDormand and Christian Bale are great as mother and son and Kate Beckinsale is dreamy as the son's fiancée who just might have more interest in his mom and her boyfriend than her husband to be.
132. Monster
dir. Patty Jenkins, 2013
Watch It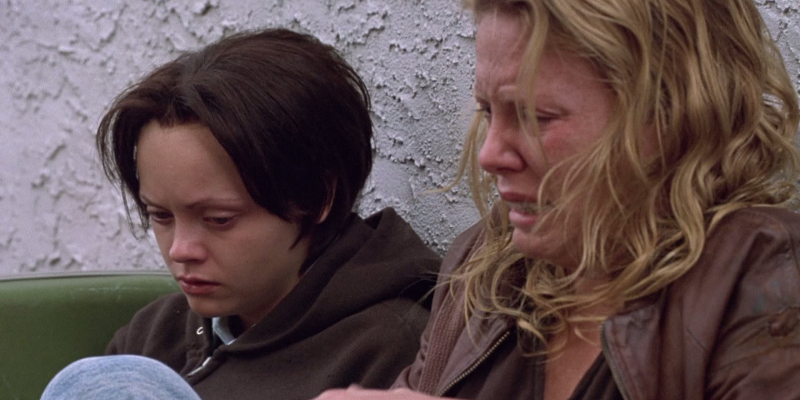 Bleak and devastating, Patty Jenkins' portrayal of Aileen Wuornos does right by Wuornos' life of trauma. Charlize Theron went beyond the prosthetic makeup in her truly remarkable — and Oscar-winning — performance as Wuornos. Her chemistry with Christina Ricci provides a much needed levity — until it makes what happens even more painful. The film doesn't judge Wuornos or romanticize her, but simply portrays the life-altering effects of abuse.
131. The Rocky Horror Picture Show
dir. Jim Sharman, 1975
Watch It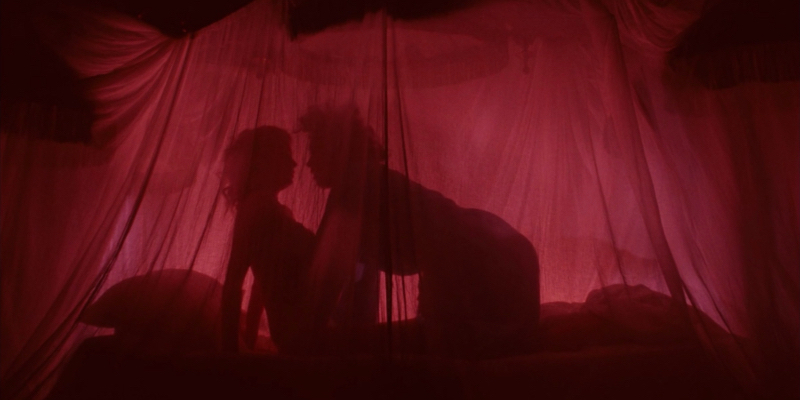 This musical cult classic isn't usually associated specifically with queer women — but it should be! It's safe to say Tim Curry's Dr. Frank-N-Furter, the sweet transvestite from Transsexual, Transylvania is, um, trans, and she's very clearly bisexual. She has sex with Barry Bostwick's Brad Majors and Susan Sarandon's Janet. And damnit she also seems to have a sexual history with all of her henchmen and women. She may play into the predatory, less than consensual, murderous transfemme trope, but Rocky Horror is too campy to be taken so literally. Add in Columbia and Magenta all over each other during "Touch Me" and an orgy with all the characters at the end and it's no wonder this one-of-a-kind musical has excited queer women and non-binary people for almost fifty years.
130. Fire
dir. Deepa Mehta, 1996
Buy on DVD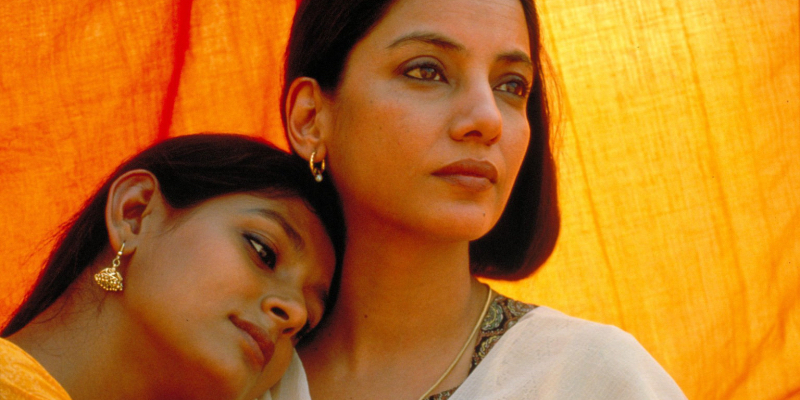 Deepa Mehta's gorgeous film is about two women who refuse to simply be the wives of terrible men. Radha and Sita find love and desire in each other and remain true to that desire in the face of hardship. Their love feels real and their sexuality consuming due to Mehta's artful gaze and the performances of Shabana Azmi and Nandita Das.
dir. Leigh Janiak, 2021
Our Review // Watch On Netflix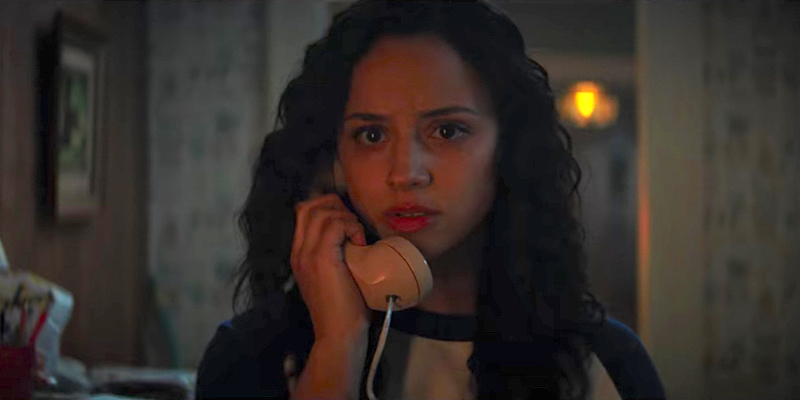 What makes The Fear Street Trilogy go from a solid good time to a grand cinematic event is its understanding that intelligence and fun are not antithetical. Like The Slumber Party Massacre Trilogy, Fear Street doesn't make us choose between campy horror and an engagement with reality. It's proof that "good politics" are also good storytelling. A lot of slasher movies are about trauma and PTSD but these films go a step further and explore the trauma that can be carried in land and among a community. They are films made by people who know the horror genre and know the horrors that exist in our real world. Together this knowledge results in a trio of movies with more developed characters and more resonate plots than we often see in the genre. This isn't just horror with queer characters — it's queer horror. It's about things that should really scare us — generational trauma and income inequality. Pretty good for a series that also features a devastating kill with a bread slicer.
dir. Jesus Franco, 1971
Watch It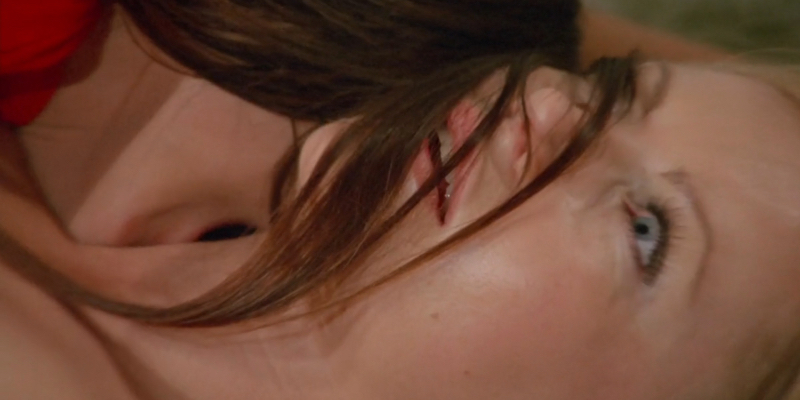 The most well-known and most accomplished of 1970s lesbian vampire sexploitation, Franco's appropriately named film is a bonkers explosion of guilty pleasure male gaze. The leftover-from-the-60s score and imagery that ranges from boats to scorpions makes for a silly and captivating viewing experience. Soledad Miranda is impossible to resist as a performer and a vampire.
127. Liz and the Blue Bird
dir. Naoko Yamada, 2018
Watch It
A spin-off of the anime series Sound! Euphonium and based on the same novels, Naoko Yamada's beautiful tale of high school longing is overwhelmed with high school feeling. Mizore is shy and awkward and devastatingly in love with her popular best friend Nozomi. They're in band together and are tasked with performing a solo based on a story called Liz and the Blue Bird. Yamada cuts between our central story and the titular story itself as they blend the minutely real with fairy tale expanse. The animation is stunning and the attention to detail places us squarely in Mizore's state of obsession. Queer women are still largely absent from animated movies — especially ones appropriate for children — and this provides one of the rare exceptions. Words like gay and lesbian may not be used but the love and desire is more than explicit. This is a film about letting go of those you love — a message needed by adolescents and us all.
126. The Secrets
dir. Avi Nesher, 2007
Watch It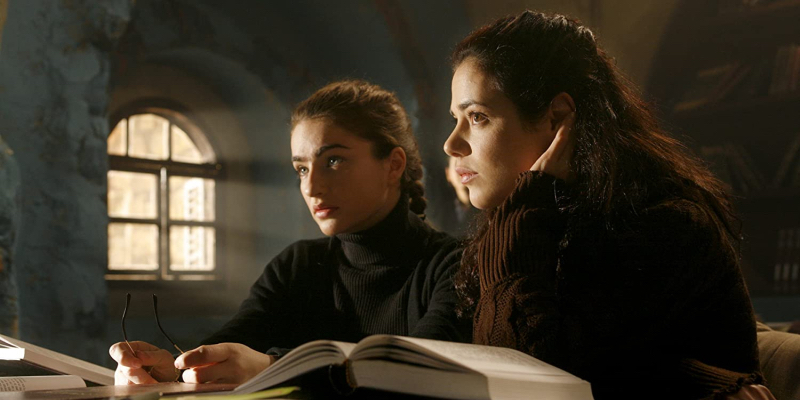 This story of two young women discovering queerness at a Jewish seminary is complicated by their encounter with a mysterious older woman eager to atone for her sins. Naomi and Michelle are both headstrong and brilliant even if Naomi is studious and conservative and Michelle is a rule-breaking, reluctant student. They quickly go from enemies to friends to lovers to co-conspirators as they assist this French stranger in her atonement. It's a complicated film about faith and love and commitment to principles all in the face of patriarchy.
125. Young & Wild
dir. Marialy Rivas, 2012
Watch It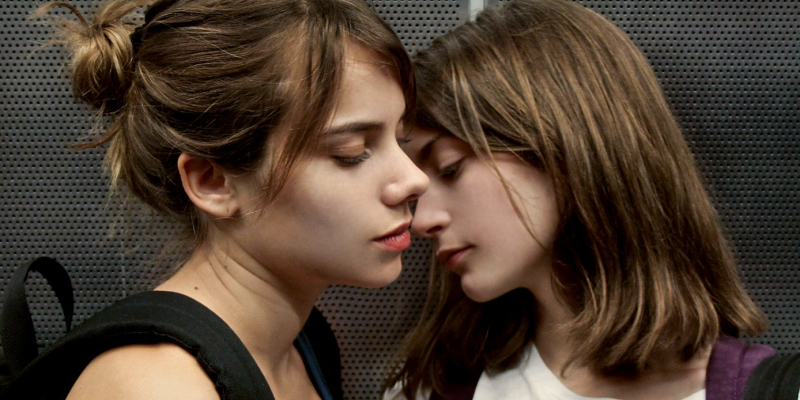 This sexually explicit coming-of-age movie follows Daniela, a painfully horny teen living in an evangelical household in Chile. She writes about her escapades (and her family) on her popular blog, but her feelings are more complex than her blog might lead on. Her guilt increases as sex turns into bisexuality turns into infidelity. With a range of specific sex scenes and well-drawn relationships, the film is a painful and inspiring tale of desire.
dir. Léa Pool, 2001
Watch It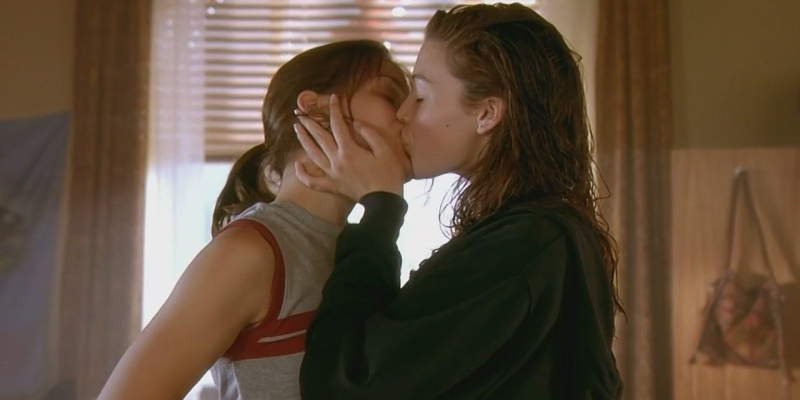 Loved by some, hated by others, Léa Pool's boarding school dyke drama is as heightened as its angsty teens. Piper Perabo plays soft butch heartthrob Paulie Oster who is desperate to sonnet and fence her way into Jessica Paré's heart. The dialogue is corny and the symbolism is heavy handed, but the story is told through the eyes of Mischa Barton's younger new student and with that brings a level of naïveté to the whole approach. If you love falcons and feelings this movie might just be for you.
dir. Ruth Caudeli, 2021
Our Review // Unavailable
The various plots of Leading Ladies — with their backstabbing, cheating, and litigious consequences — would fit right in on The L Word. And yet they couldn't feel more different. Director Ruth Caudeli trusts her audience to follow along and to care without forcing or over-explaining any narrative threads. She is a queer woman making work for other queers and that's felt in every beat. With its handheld cinematography, improvised dialogue, limited setting, and unconventional structure, Leading Ladies feels like a lo-fi experiment as much as it does a feature film. But abandoning the anchors present in most features isn't a shortcut — it's a challenge. It's hard to make life's quiet dramas riveting — Caudeli and her cast accomplish just that.
dir. David Fincher, 2011
Watch It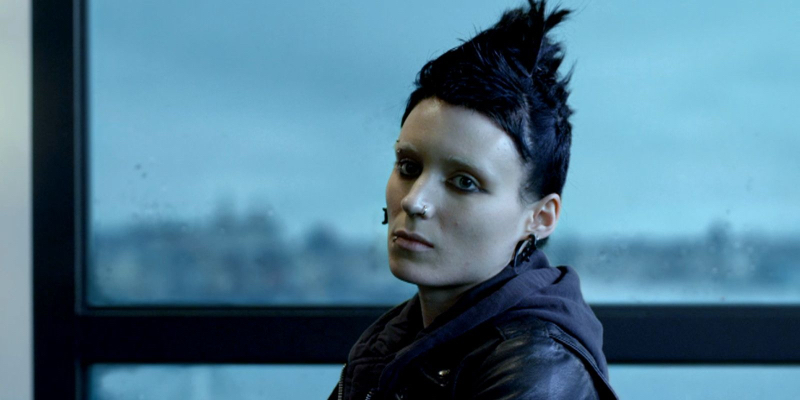 Many questioned the necessity for another adaptation of the popular Swedish crime novel, but David Fincher delivered a film that was more polished, more narratively sound, and perfectly attuned to his attention to detail. And can we really have too much Lisbeth Salander? Rooney Mara's take on the highly competent, ever vengeful, deeply dreamy bisexual hacker is far more vulnerable — possibly weaker, possibly just more human, depending on your affection for the original.
121. The Girl with the Dragon Tattoo
dir. Niels Arden Oplev, 2009
Watch It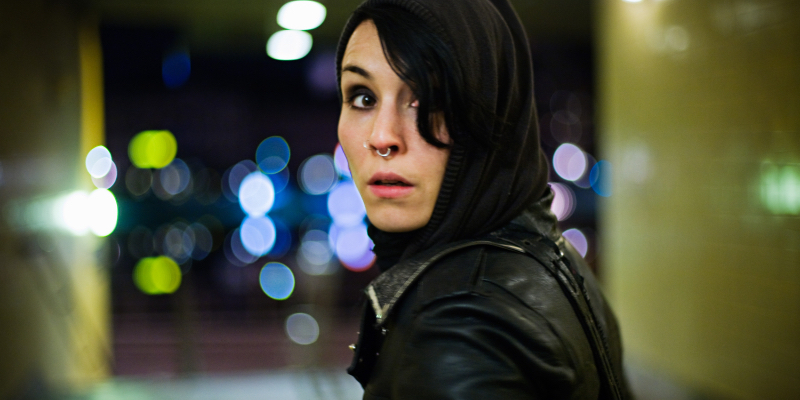 If there's one reason the Swedish adaptation remains the favorite among most queer women it's Noomi Rapace. The movie itself may not be as formally accomplished as Fincher's redo, but Rapace makes Lisbeth Salander instantly iconic. She's gritty and fierce in a way so many badass Hollywood heroines are not. There's nothing pretty about her take on Salander and that makes her all the more alluring.
120. The Strings
dir. Ryan Glover, 2020
Watch It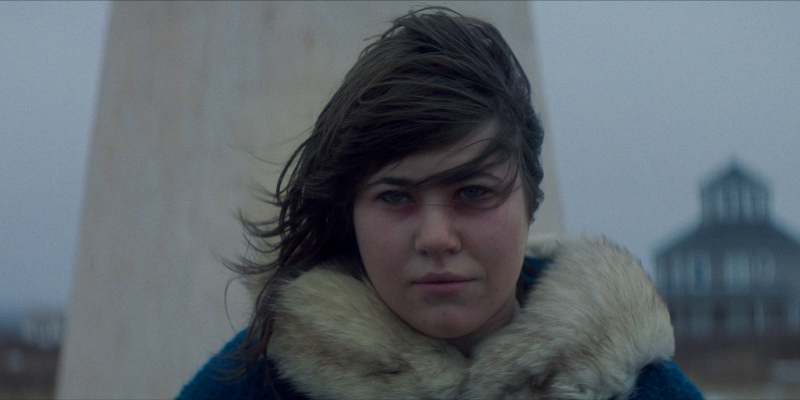 More Chantal Akerman than your average cabin in the woods thriller, cinematographer Ryan Glover's directorial debut is arthouse horror with an emphasis on the arthouse. And yet the deliberate pace is manageable when the form and subject are this compelling. The movie follows Catherine, a queer musician isolating at a remote cabin after a break up — a break up break up and a band break up. Catherine is played by musician Teagan Johnston, who also wrote the film's songs. They have a casually watchable on-screen presence which is useful because we spend most of the movie doing just that — watching them drive, watching them drink, watching them write music. But what begins as lonely and mundane ultimately builds to moments of absolute terror. This movie has ghosts, this movie has great music, this movie has incredible cinematography, and, best of all, this movie has queer make outs.
119. The Journey
dir. Ligy J. Pullappally, 2004
Watch It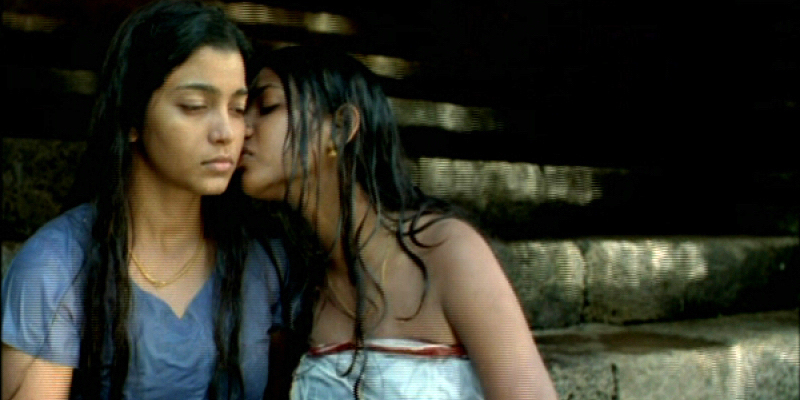 This tale of two women who find friendship as children and forbidden love as adults follows some familiar lesbian movie beats. But Ligy J. Pullappally centers her characters' unique personalities and their environment's complex reaction, ultimately ending up with a film that's authentic and moving and beautiful from beginning to end. Suhasini V. Nair and Shrruiti Menon give very different, equally accomplished performances and their decades long bond is believable in every moment.
dir. Shamim Sarif, 2007
Watch It
While certainly hitting all the expected tropes, lesbian filmmaker Shamim Sarif's semi-autobiographical romcom stands out for its cultural specificity, truly stunning leads, and endless charm. Sometimes you just want to watch beautiful women defy their families in the name of love and have gorgeous sex montages.
117. Adam
dir. Rhys Ernst, 2019
Watch It // Also Available on Hulu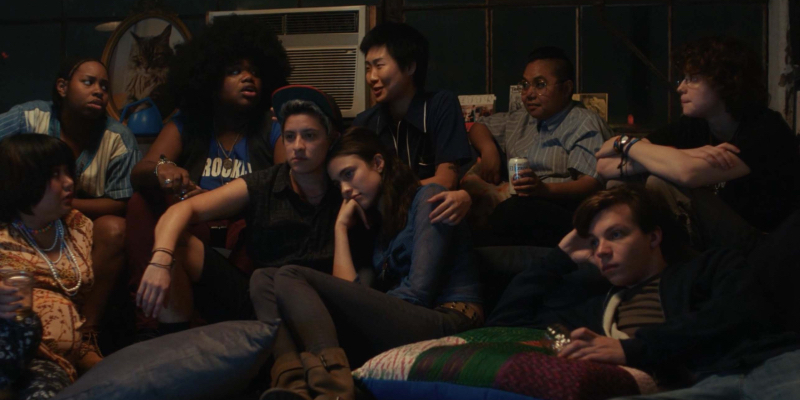 While it stirred controversy before it was even released, award-winning trans filmmaker Rhys Ernst's debut feature is surprisingly low-key and deeply queer. Based on The L Word writer Ariel Schrag's even more controversial book, this 2006-set coming-of-age tale takes an approach to queer storytelling that's certainly original. Many films on this list focus on a queer protagonist navigating a cishet world, but this is the rare film with a cishet protagonist navigating a queer world. The film largely focuses on trans men — including a stand-out performance from Leo Sheng — but it is filled with queer women. It's as much about bisexuality as it is about transness as several queer women question what it means to date transmasculine individuals as lesbian-identified people in a binary community. It's a thought-provoking work of art that deserves to be seen before it's judged. It's also the only film on this list to feature a butch trans woman — played with a sexy bravado by newcomer Dana Levinson.
dir. Peter Jackson, 1994
Buy on DVD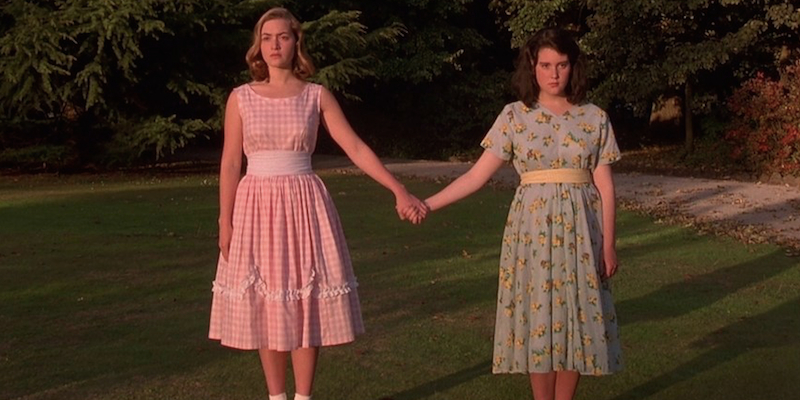 Peter Jackson is probably responsible for the misguided romantic choices and various kinks of hundreds (thousands?) of queer women around the world. Who among us didn't watch this movie about two teenage girls falling in love, inventing their own fantasy world, and deciding to murder one of their mothers and think… hmm maybe? Kate Winslet and Melanie Lynskey play the parts of instigator and instigated so well and it really is bursting with as much imagination as it is toxic queer angst.
dir. Valerie Faris, Jonathan Dayton, 2017
Watch It
The only thing gayer than tennis are haircuts, apparently! Emma Stone stars as Billie Jean King as she faces off against has-been chauvinist Bobby Riggs (Steve Carrell) in the tennis match deemed The Battle of the Sexes. Andrea Riseborough plays King's hairdresser and eventual girlfriend, and, yes, there is a VERY sexy haircut scene! Haircuts aside, the movie is a sweet, soft feminist sports movie readymade for inspiration. Oh and Alan Cumming plays King's queer mentor!
114. V for Vendetta
dir. James McTeigue, 2005
Watch It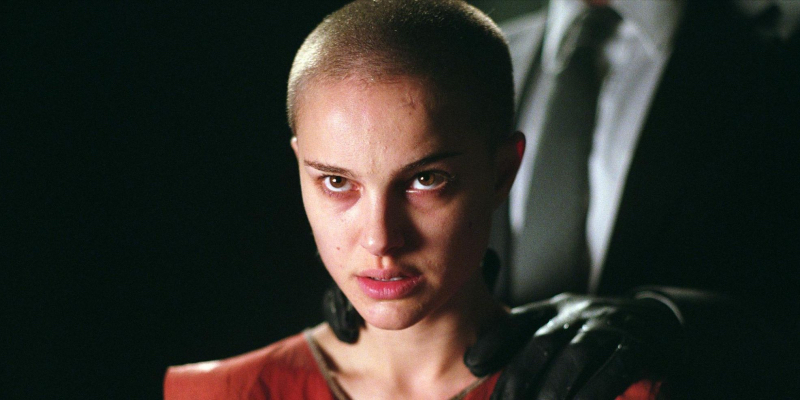 Trust the Wachowskis to center queerness in a big budget action movie adaptation of an Alan Moore graphic novel. While Natalie Portman's Evey and Hugo Weaving's masked V aren't queer — explicitly anyway — in extended flashback we watch how the film's authoritarian government separated Valerie, played by Natasha Wightman, from her lover. It's Valerie's story that inspired V and inspires Evey, and ultimately inspires us, the audience. This lesbian love story is the emotional center of this film about revolution in the face of tyranny. It's a fitting addition to a remarkable body of work from queer trans women sisters Lilly and Lana Wachowski — officially as screenwriters and rumored as co-directors.
113. The Fox
dir. Mark Rydell, 1967
Buy on DVD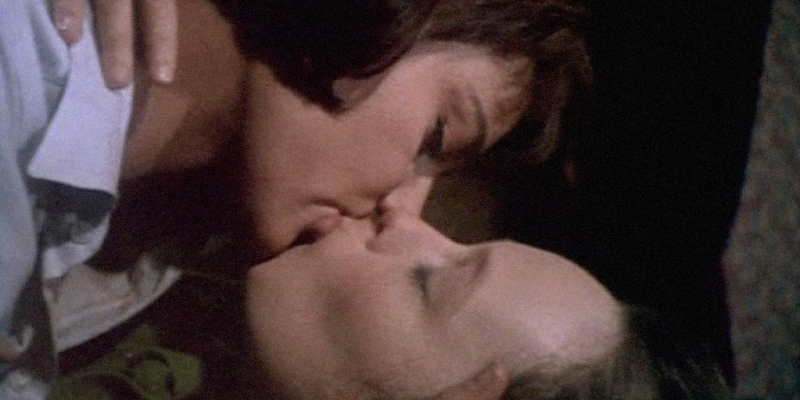 One of the earliest portrayals of a queer women couple on-screen, Mark Rydell's adaptation of the D.H. Lawrence novella of the same name surprises even as it dabbles in tropes. Sandy Dennis and Anne Heywood play Jill and Ellen, two women who live together and raise chickens in a relatively happy partnership. Ellen feels a certain ennui, but Jill's only concern is the literal fox in their hen house. The metaphor manifests in the arrival of a man named Paul played by Keir Dullea who is terrifying in his determination to split them up. But this poetic, complicated film isn't the expected 1960s story of a queer woman choosing a man — at least not so simply. The film is as much about gender as it is about sexuality and it deserves a greater reputation as a classic of lesbian cinema due to its performances, its craft, and its commitment to queer complexity in an era where that was so rarely allowed on screen.
dir. Rose Troche, 1994
Watch It
Low-budget and plotless like so many American indies of the era, Rose Troche's debut film provided a first glimpse of representation for a generation of queer women. Guinevere Turner's baby gay Max is adorable with her backwards hat and confused love life and the supporting cast feels so casually gay. This movie is certainly a time capsule, but it's still funny and relatable decades later.
dir. Charles Herman-Wurmfeld, 2001
Watch It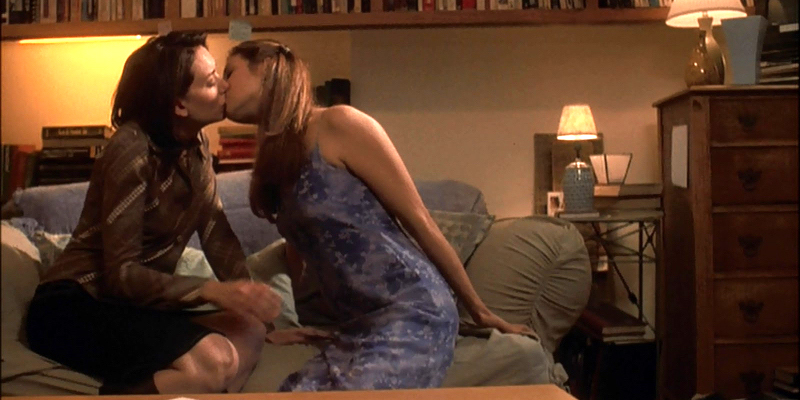 Neurotic Jewish comedy but make it bicurious! This romcom written by and starring Jennifer Westfeldt and Heather Juergensen is a delight from beginning to, well, not quite the end. Yes, the ending is frustrating to most even all these years later, but it doesn't take away from how funny and genuinely moving most of the film remains. The whole movie has a really joyous warmth to it and Tovah Feldshuh gives an especially tender performance as Jessica's mom. The landscape of lesbian cinema has widened in the past two decades making this film's final twist much less egregious — if still disappointing to many.
110. Aimée & Jaguar
dir. Max Farberbock, 1999
Watch It // Also Available on Tubi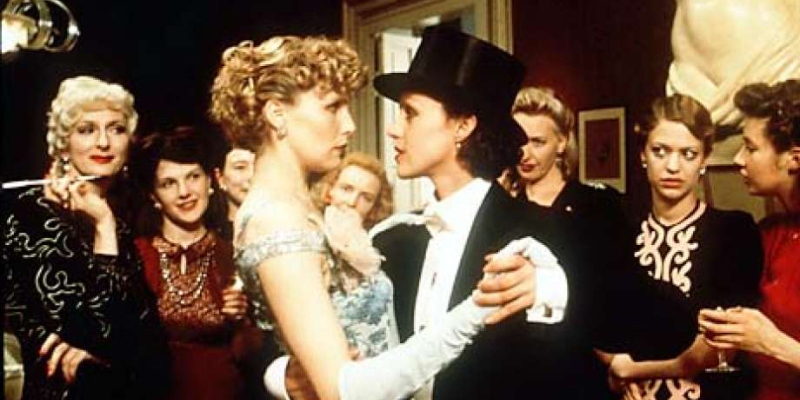 This is very much a classic Holocaust-era period drama both formally and in structure. But there's a certain pleasure to watching that kind of respected, serious film with the focus turned to a lesbian love story. The oppression of queerness is often left out of stories from this era and this is a welcome change. Maria Schrader gives an all-time magnetic performance as Felice, a woman so brave she'd risk being killed by Nazis to escape lesbian bed death.
109. Welcome to the USA
dir. Assel Aushakimova, 2019
Unavailable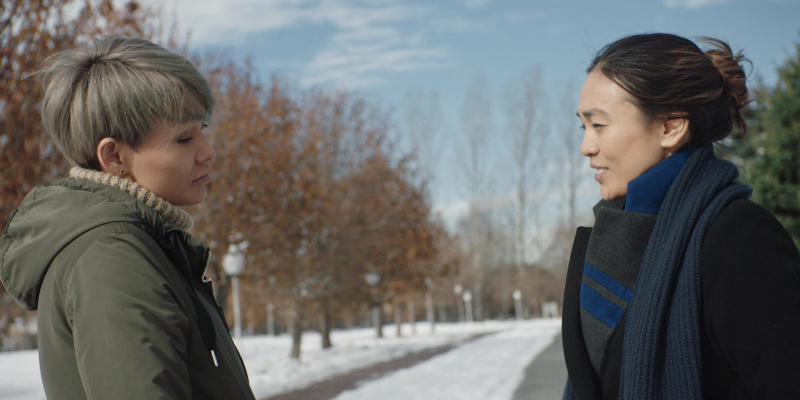 This is the only Kazakh film on this list and it's always such a treat to get a window into a new country's lesbian culture and cinema — especially when the film is this good. The title alludes not to the film's setting, but to the future destination of the protagonist Aliya, wonderfully portrayed by Saltanat Nauruz. She has won the green card lottery and is beginning to say goodbye to a home she resents. Saltanat Nauruz is wonderful as Aliya. This subtle film is largely effective because of her performance. The whole film feels culturally and personally specific even as it explores issues many queer people face such as obligation vs. desire. It isn't plot-heavy, but what's on screen lingers long after it ends.
108. I Shot Andy Warhol
dir. Mary Harron, 1996
Watch It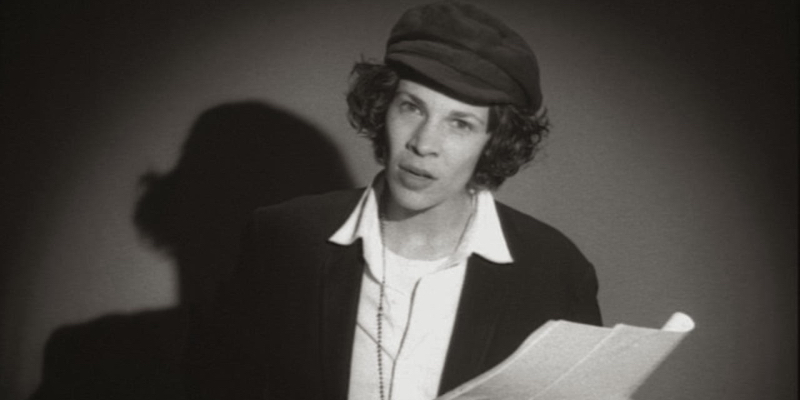 Director Mary Harron and actress Lili Taylor do a phenomenal job capturing Valerie Solanas in all her complications. It's a portrait of a subculture and a period of time and an exploration of what happens when some outsiders are too outside even for the outsiders. It's unfortunate that the movie is less successful in its portrayal of Candy Darling, but overall it's still a stellar film.
107. Shortbus
dir. John Cameron Mitchell, 2006
Buy it on VHS / DVD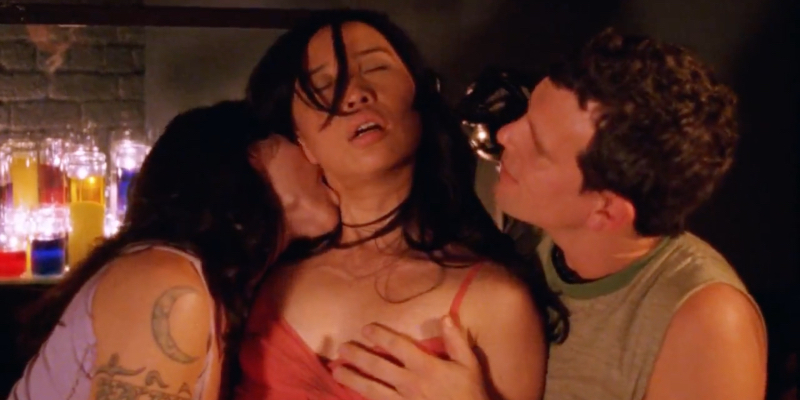 John Cameron Mitchell's second film is most well-known for its unsimulated sex. But to say this movie is about sex is to say this movie is about all the things that come with sex — no pun intended. It's about intimacy and emptiness and searching and, yes sure, orgasms. This is an ensemble film filled with lots of genders and sexuality, but at its center is Sook-Yin Lee's Sofia, a couple's counselor who has never experienced an orgasm. Her search takes her away from her husband and into a friendship with a melancholy dominatrix, a sex party where she's coached by a room of lesbians, a makeout with real life icon Mx. Justin Vivian Bond, and eventually a threesome that might just be what she needed all along. American cinema is prude and a film like this was inevitably going to be consumed with its own controversy, but ultimately Mitchell's film is a sweet tribute to the queer journey — when the journey itself is as important as the destination.
106. Karmen Geï
dir. Joseph Gai Ramaka, 2001
Available on Kanopy
This reimagining of the opera Carmen is bursting with energy and sexuality. The titular temptress is made pansexual underlining her freedom and offering quite a few delicious moments. The music is incredible, the visuals are stunning, and Djeinaba Diop Gai's central performance is as magnetic as this character deserves. While the film still ends in the expected tragedy, this version more than any other seems to really respect Karmen and her sexual freedom.
105. The Hours
dir. Stephen Daldry, 2002
Watch It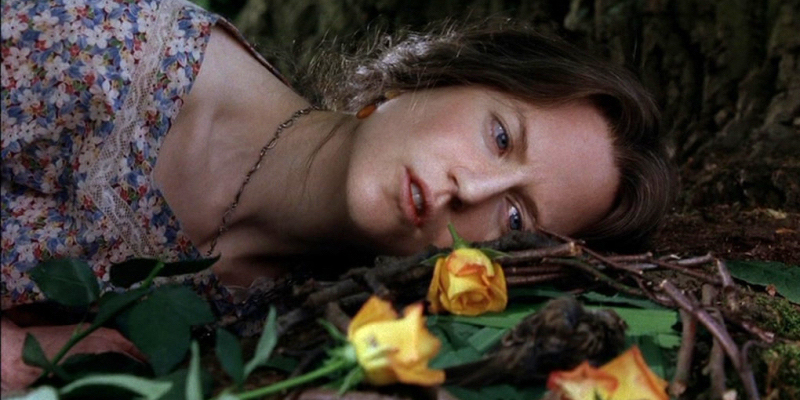 Based on Michael Cunningham's perfect novel, this Oscar-winning adaptation mostly does justice to the trio of intersecting queer stories. Nicole Kidman plays Virginia Woolf and her devastating performance is more than her fake nose. Meryl Streep plays a modern day woman named Clarissa, affectionately referred to as Mrs. Dalloway by her friend who is dying of AIDS-related causes. The middle story is the most explicitly gay. Julianne Moore plays a woman in the 50s desperate to be a better mother, fighting off feelings for her neighbor, and suddenly consumed with the book Mrs. Dalloway. This section feels chaste compared to the book — Moore and Toni Collette lacking a certain chemistry — but overall the movie is still a beautiful meditation on depression, loss, and the desire to live truthfully. Also the score by Philip Glass is incredible.
dir. Alante Kavaite, 2015
Watch It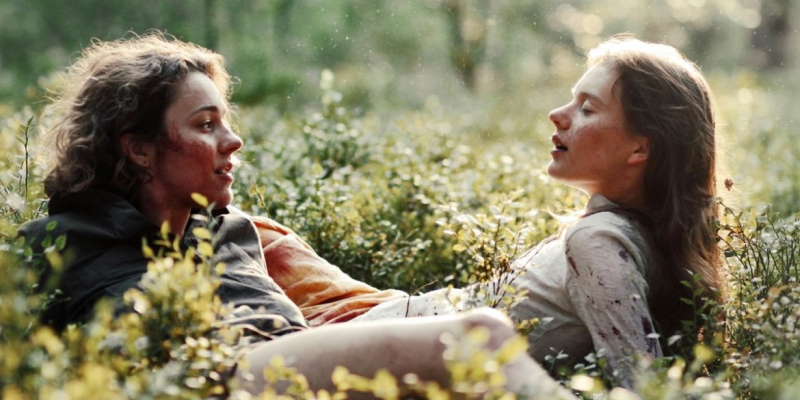 This is a lush and sensual film. The cinematography does not simply capture the beautiful scenery and costumes and actors, but heightens their beauty. This is a film about depression and self-harm and self-destruction, yet the beauty that surrounds them and the beauty of their love is enough to fight off the demons. It's rare that a film that deals this harshly with mental illness doesn't feel the need to lessen its love story. Depression isn't romanticized, it's a hurdle, but it's a hurdle that's possible to clear.
dir. George C. Wolfe, 2020
Available on Netflix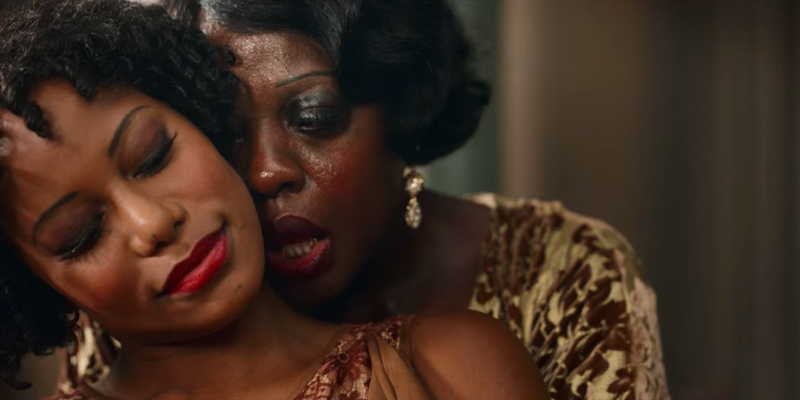 Director George C. Wolfe and screenwriter Ruben Santiago-Hudson combine their stage and screen brilliance to create this August Wilson adaptation that knows when to expand and knows when to stew in its theatricality. This is not a film about queerness per say — its focus is more the creation and appropriation of Black art — but Wolfe, Santiago-Hudson, and greatest actress alive Viola Davis ensure the queerness of the film. There is no subtext. Ma Rainey's relationship with Dussie Mae played by Taylour Paige is made explicit and her queerness is made an integral part of her character. Lesbian romance films are obviously great, but it's worth celebrating a film that focuses on a queer woman's art and how race, gender, and sexuality impact how she creates and moves through the world.
102. A Bride for Rip Van Winkle
dir. Shunji Iwai, 2016
Watch It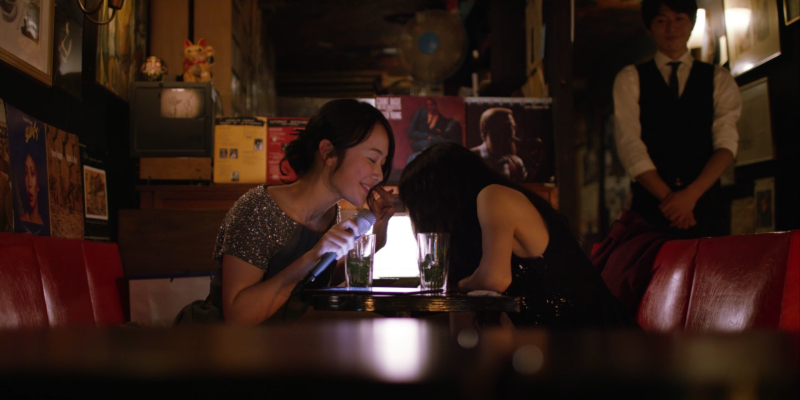 There is not a minute of this movie where you'll predict what the next minute holds. But if you give yourself over to Shunji Iwai's three-hour dramatic social satire, you'll experience a strange and beautiful journey. The film begins with the seemingly simple story of a young teacher named Nanami — a singular performance from Haru Kuroki — who is getting ready to marry her boring boyfriend she met online. Embarrassed to not have more family to attend their wedding, she hires actors to pretend. This is just the first of many lies that will be told in this film where reality and fiction are ever-blurred. This is a film filled with tragedy but at its heart is the relationship between Nanami and Mashiro — famous singer Cocco in one of her few acting roles. Who they both are, and who they both are to each other, shifts but their time together lends the film its deepest beauty.
dir. Emma Seligman, 2020
Watch It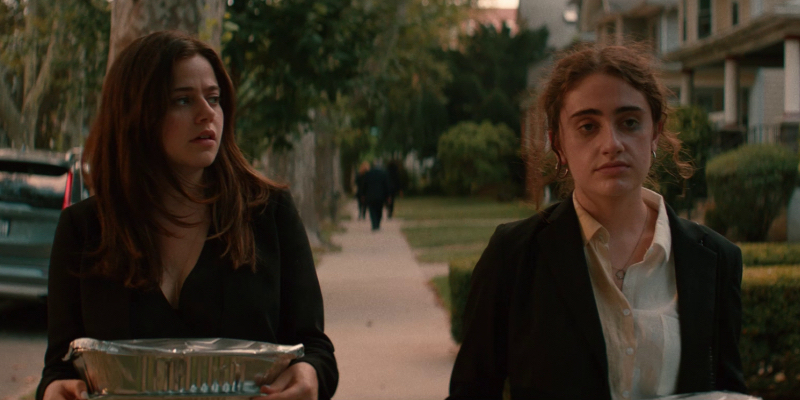 This is officially a comedy, but with its horror movie score, claustrophobic cinematography, and premise of running into your sugar daddy and your ex-girlfriend at a shiva, it's safe to say this is one of the scariest movies on this list. Rachel Sennott stars as Danielle, a 20-something on the precipice of college graduation who has no idea what to do with her life — career-wise or otherwise. Writer/director Emma Seligman excellently captures a specific type of Jewish culture and the simmering anxiety it induces. The cast — that includes Dianna Agron! — is excellent, especially Sennott who excels equally in moments where she's living a nightmare and in moments where she is the nightmare. This is bisexual Jewish chaos at its absolute best.
Pages: 1 2 3 4 5 6See entire article on one page