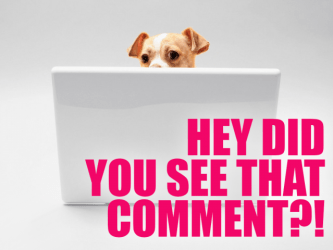 Good day, beautiful creatures! Do you know you get more attractive every week? What are you up to this weekend? I've got plans to go camping on the beach and have a barbecue too! Basically it could not get any more summery up in my business. If you also happen to be going outdoors this weekend, take a moment to remember that Lizz and Riese are probably inside pulling their hair out as they recap PLL and TRLW. It's just the way that they live. And did you see Crystal's interview with Somer Bingham? She seems to get us.
With the summer games in full swing, why not be a Good American and make a drink and eat some things while watching the athletic people sweat?* While you watch, keep an eye out for even more gay olympians! (*Non-US American readers, I know you're out there. I just feel bad calling you guys lazy.)
Can we agree that if Chik-fil-A was a fundie former teen star it would probably be Kirk Cameron? Now can we make a pact to never talk about either of them again? And while you're avoiding chicken sandwiches and 90s television maybe don't stay at this New Jersey B&B either?
You know what might make all this bigotry easier to handle? Elaine Mai in your ears or an adopted puppy in your lap. And did you know that gay marriage is officially a "plank" in the democratic party's 2012 election platform? Or that two clergyman left their church to support the gays? If you answered yes to those questions (and even if you didn't), you might be smart enough to school us on some things in the coming months. These zines are looking for submissions too. Elsewhere in lit-land, Stranger on Lesbos was on Carmen's summer reading list and Riese got us nostalgic over some of our favorite childhood books. Then Ali reviewed New York Magazine's Sex Issue and Kristen explained that BeautifulPeople doesn't discriminate against the gays, only the less unattractive. Um, thanks? Speaking of beauty standards and the like, Gabrielle weighed in on a nonprofit offering plastic surgery for bullying victims and then Gabby talked to Texas House Rep. Mary Gonzalez. (I dare you to read the interview without falling in love with them both a little.) Looking for more inspiration? Look no further than Chevi Rabbit.
Yesterday Laura got all up in your face with another DIY beauty concoction and Tully explained how to show your (recently beautified) face at an event involving your ex. Then another lovely Casey and Cori duo showed you around Gainesville.
Also, there are 37 days left in our indiegogo the campaign so if you can still spare some cash we will absolutely put it to good use!  Riese even laid out exactly what will happen if we raise $100K and reach other money milestones. Think a mobile app, a music video by the team and so much merch, you guys. And finally, is there anything better than an olympics play-by-play with Julie and Brandy? Nope. Not even 20 olympic medals by Michael Phelps (though the Feminist Ryan Gosling coffee table book comes close).
Now onto this week's victory ceremony…
---
The Rewards of Restraint Award to Ang Moh: "Once upon a time I wanted to slap someone in the face for being an idiot. My brother kindly pointed out that if one were to slap every idiot in the face, one's hand would fall off before one ran out of idiots. This is something I try to keep in mind."
On Autostraddle Guide to Adopting Your Furry Best Friend:
The Bitch Advice Award to Britt: "PLEASE SPAY YOUR DOG AS SOON AS YOU ARE ABLE or you will have the problem my parents have with our dog lilly who is apparently the horniest dog in alabama and every goddamn time we try and spay her she's pregnant again."
The Give That Lady A Kalteen Bar Award to Molly: "This isn't to do with gay Olympians, BUT THERE IS A WOMEN'S 400M RUNNER CALLED REGINA GEORGE."
On You Need Help: How To Navigate A Social Event With Your Ex:
The Never Again Award to Marigold: "Wow, this would have been super helpful to read BEFORE I ran into my ex at a music festival, after dropping two hits of acid, and called her my spirit animal/ told her her face was the most beautiful shade of kittens I had ever seen."
On The Real L Word Episode 303:
The Moment of Silence Award to Shannon: "I see that despite Grace's best efforts, she now knows what Truck Stop is. It's IFC's tiny casualties that hurt us the most."
The Dreaming Big Award to March: