Elaine Mai can still be very much classed as a newcomer to the Irish music scene — but based on what she has contributed thus far, the future looks very bright indeed.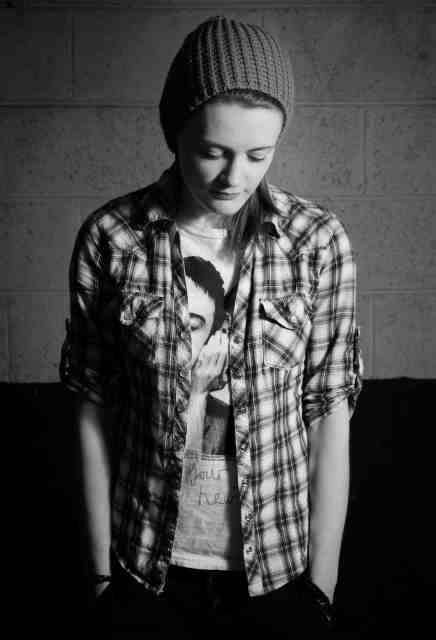 Hailing from Galway, in the west of Ireland, Elaine has been flying solo for around a year now — a longtime 'one to watch', she released her debut EP Dots back in April of this year, and truth be told, it's a stunner. Her incorporation of acoustic guitar amongst electronics is refreshing, as her voice traverses a multitude of melodies. For a four track EP to offer such a level of diversity is rare, and it's tricky to pick a favourite – but the infectious rhythm and battling melodies of "Tainted" are really something to behold. But decide for yourself by giving it a listen here…
Mai just last week released her first ever music video, the complex arrangement of Dots EP closer "Live" now has the visual representation to match its depth. It's an incredibly eye-catching concept, executed perfectly under the direction of talented Dublin film-maker Bob Gallagher:
Elaine Mai 'Live' from Elaine Mai on Vimeo.
To see the one-woman-show that is Elaine Mai loop it all together in a live setting is just as impressive as listening to her polished studio recordings — commanding over her various instruments and loop stations, never flinching out of focus to ensure there's not a beat skipped. This video of Mai performing "Release," as captured by Simon O'Neill and Myles O'Reilly exclusively for State, offers an insight into how she operates by marrying technology with acoustics…
…and how the style also lends itself to unique interpretations of classic songs, even in the realm of trip-hop á la Mai's brilliant cover of Massive Attack's "Teardrop":
And finally, for something completely different… Elaine Mai's vocal talents have certainly not gone unnoticed by her peers, leading her to be drafted in by Dublin electro-rocker Le Galaxie to lend her voice to "Love System," the lead track from their new Fade 2 Forever EP. A  dreamy adventure in electro synth-pop, Mai's vocals don't outshine the music, nor do the musical layers overshadow her talents — instead, both combine in perfect harmony to make "Love System" a most perfect summer jam. Enjoy!