Every year, someone goes and says it was "Year of the Woman." I'm not here to make that sort of outlandish claim, but I do think it's worth it to revel in the badassery of womankind at the end of every year and take stock of how we shook things up. And thus, here's 25 women who changed the game in 2015 — across realms, state lines, and life experiences.
Author's Note: 25 is not a lot of people. PLEASE DON'T GET MAD AT ME! It's important to note, I think, that everyone who was mentioned in this parallel list last year didn't get re-mentioned this year, not even Nicki Minaj, so you know I'm a woman of my word. Also, if you think I passed someone by, it might just be because you were destined to leave a comment about their badassery. Do that!
---
Amandla Stenberg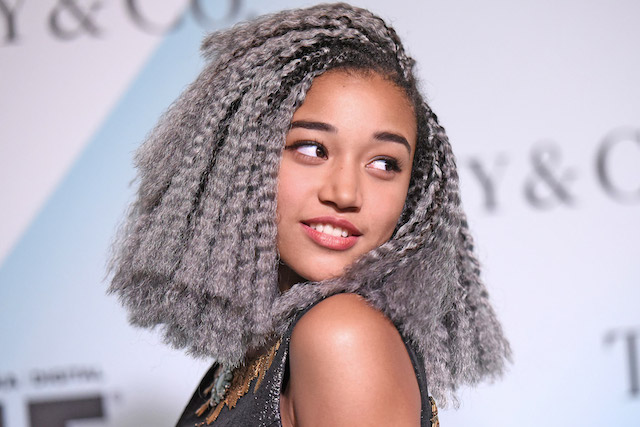 When 16-year-old Hunger Games star Amandla Stenberg called out Kylie Jenner on Instagram in July for posting a picture in cornrows, she sparked a massive conversation around cultural appropriation that's long overdue. But even better is that in April she dropped a bomb on Tumblr of the best kind with her video "don't cash crop my cornrows," which is video evidence of Amandla being a total badass who will school us all, amen.
---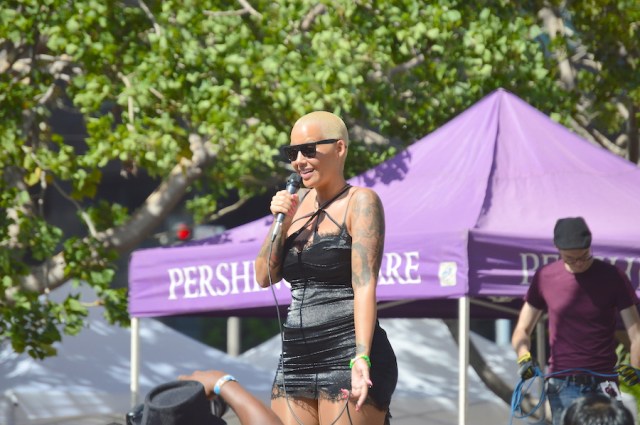 2015 was the year Amber Rose carved out a new space in feminism for bad bitches, which I appreciated on a personal level. She stood up against slut-shaming on social media and sassed Kanye West, hosted a SlutWalk in Los Angeles that honored all kinds of survivors and made room for new kinds of activists, and released a how-to guide for living your best life, all while continuing to be an Instagram sensation.
---
Annise Parker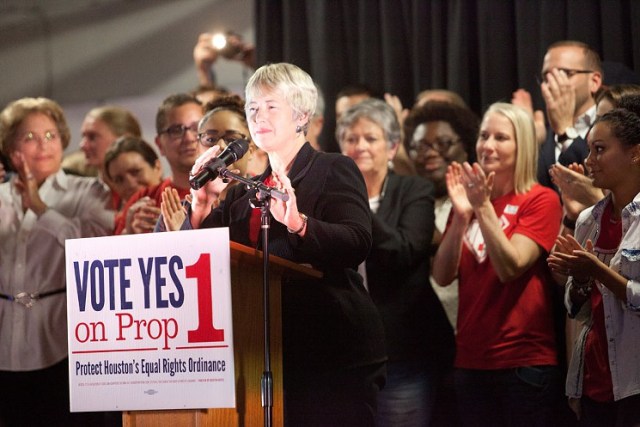 Houston needed a HERO this year, and Mayor Annise Parker isn't letting them miss out on one. After her city rejected legislation that would protect LGBT rights, she spoke out abut fighting on — and I think we can rest assured that she was damn serious.
---
Ayanna Poole & Danielle Walker
Another year, another batch of badass Black women coming to save the day. Last year, the #BlackLivesMatter movement led by Black queer women changed everything. And this year, Ayanna Poole, Danielle Walker, and other women at Mizzou led the #ConcernedStudent1950 movement against a racist administration and sparked conversations and other activism around what it means to be of color on campus.
---
Bree Newsome
Someone had to do it, and so Bree Newsome did. Here's to hoping that in fifty years, this picture is in history books. (And here's betting that, knowing the world, it won't. So go ahead and store it in your heart and pass it on.)
---
Cherno Biko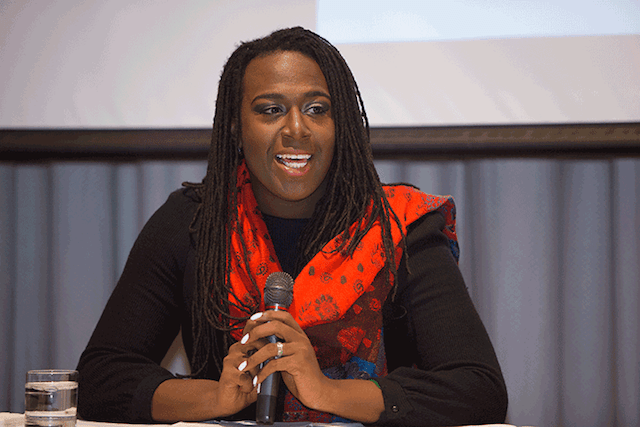 It's been a mixed year for trans women. Amid a record number of trans portrayals in Hollywood and an upshot in visibility for their community, trans women — primarily trans women of color — also faced record levels of violence in the streets. In a year, over 20 trans women were brutally murdered. And through it all, trans activist Cherno Biko was there. She made sure murdered trans women weren't misgendered in the media, organized their vigils and fundraisers, and then made some time to meet with Hillary Clinton about the epidemic levels of violence they face.
---
Edith Windsor
2015 will forever go down in history as the year the gays got married all over the damn place and gay marriage became legal across America. We wouldn't have so many damn showers to plan if it weren't for Edith Windsor, though, who championed this fight for our love (and money) and won. Cheers to you, Edie! Stay gold.
---
Grace Dunham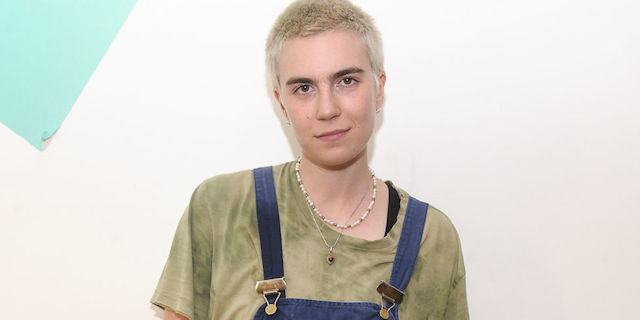 Lena Dunham could learn a lot from her sister. She's spent the year stumping for Happy Birthday Marsha, amplifying the voices of queer and trans women, and being BFFs with Reina Gossett. Also, she said smart words about activism on this very website that deeply moved me this year, just letting you know.
---
Hari Nef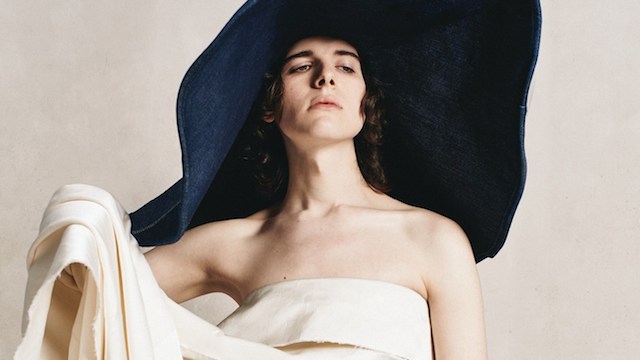 Hari Nef is definitely 2015's breakout star of the year. The New York-based model and actress headlined the Selfridges Agender campaign this year, and then became the first-ever trans model signed by agency IMG. And just when you thought it couldn't get any better, she landed a spot in season two of Transparent. She's mighty busy now, but still makes time to speak out on trans issues and raise awareness in all of her interviews. Because that's how the cool kids do.
---
This list didn't exist in 2008 or 2009, and thus Hillary Clinton has never been named a Rebel Girl of the Year. And that is just an unforgivable shame, especially since Hillary Clinton is Woman of the Year every single damn year in my heart. 2015's been a big year for the former First Lady, Senator, and Secretary of State, however, since she launched the second-ever viable campaign by a woman for President of the United States, blessed us all with more opportunities to watch her absolutely own a bunch of dudes in debate settings, and presented us with an awesome gay agenda of our own. May the Force be with you, Hillary, and may we one day get brunch together.
---
James Dawson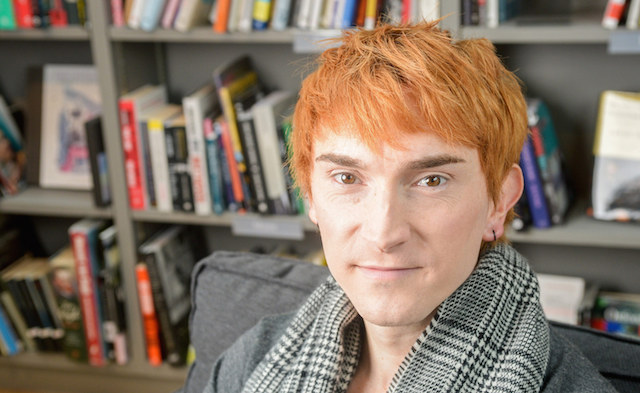 Queer and trans kids need to feel just as at home in the world of YA Fiction as the rest of the world. And when James Dawson came out as a trans woman this year, she carved out a little more space for them there.
---
Jazz Jennings
Kids these days! It seems like you turn around and they're writing books, starting reality shows, inspiring entire cities, and deeply moving us all. Or so it is, at least, when it comes to Jazz Jennings, the trans teen who is telling her story in an effort to make room for trans people, and especially trans kids, in this world.
---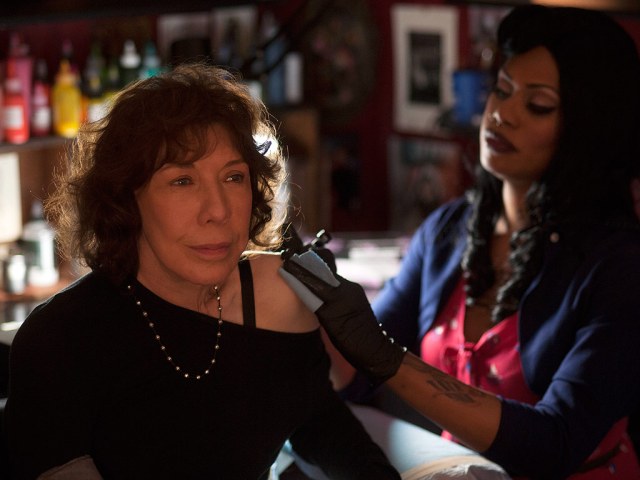 Lily Tomlin's best life is happening right now. She's finally out and playing gay characters on the big screen! (And to much acclaim!) She's landed a role opposite Jane Fonda as a presumably slightly higher version of herself! (Again, to much acclaim!) And also, I finally watched 9 to 5 this year, which I think we can all attest to being a huge accomplishment for Tomlin as well as myself.
---
Loretta Lynch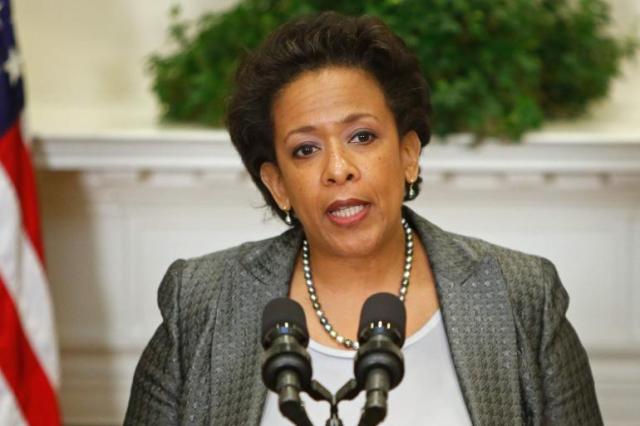 Loretta Lynch is, as of this year, America's first-ever female Black Attorney General. And even if she had to wait months to finally be allowed to assume it, she's finally watching her rightful throne for the benefit of us all.
---
In September, comedian Margaret Cho opened up about suffering sexual abuse for years as a girl at the hands of a trusted adult in her family, and then she released feminist anthem "I Want to Kill My Rapist." We've always been big fans of comedian Margaret Cho around these here parts, but these two amazing acts of truth-telling and rebelling made me fall even deeper in love.
---
Marilyn Mosby
Maryland's Attorney General Marilyn Mosby pulled no punches when Freddie Gray's death sparked riots in Baltimore this year, and she made it clear that police brutality wasn't going to go unpunished on her watch. In a time of turmoil, she stood up and made sure people knew they were being heard — and set a standard for how cities, states, and police departments should react to police violence on their turf.
---
Miss Piggy
It's been a tumultuous year for Miss Piggy. She's got a new, independent life to live, and a new television show to do it on. Any year the Muppets return to pop culture with something new for our eyeballs is a great year, and I'm always certain it's because of Miss Piggy's overwhelming importance to all of our lives. This one's for you, you fabulous diva bitch.
---
Missy Elliot
Missy Elliot's comeback was the thing that went down in 2015. I dare both you and the people you were between 1997 and 2008 to say differently.
---
Monica Jones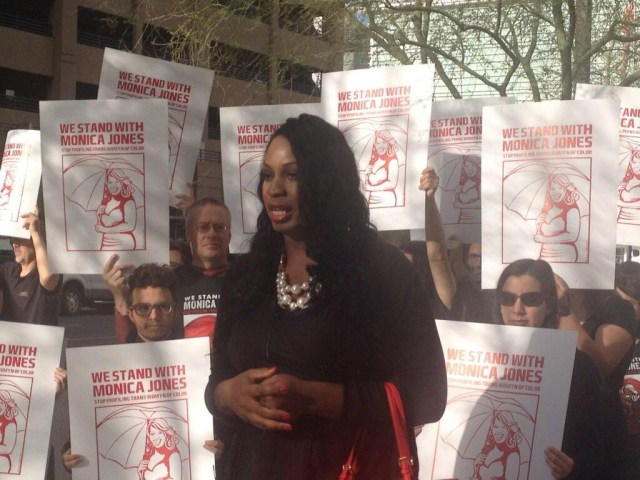 When Monica Jones, a trans woman of color, was unfairly profiled by police and found guilty of, essentially, "Walking While Trans" in 2014, she fought back. And when the whole debacle was over, and her conviction was vacated, early this year, she could have rested. She could have sighed with relief and walked away. But instead, she vowed to fight on and end both the unfair profiling of trans women and especially trans women of color as well as a fucked-up system that tries to "rescue" sex workers when they don't need any saving.
---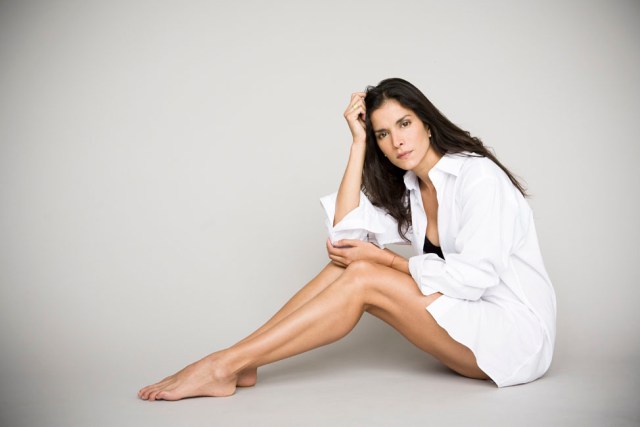 MARTA IS GAY, YOU GUYS. MARTA. IS. GAY. May the coming out of supermodel and actress Patricia Velásquez make your regular re-watch of Arrested Development more pleasant and also the world a little bit of a gayer place, amen.
---
Raffi Freedman-Gurspan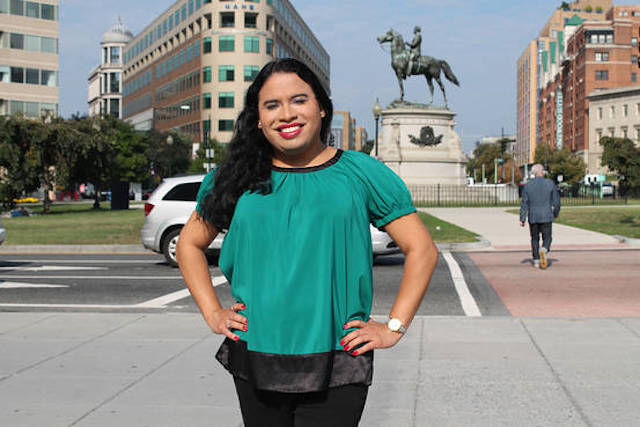 White House history was made in August when the Obama administration welcomed Raffi Freedman-Gurspan into the West Wing. She's the first-ever openly trans White House official, and she's now its Director of Outreach and Recruitment for personnel.
---
Reina Gossett & Sasha Wortzel
In a year forever tainted by the presence of the white-washed mess that is Stonewall, Reina Gossett and Sasha Wortzel stood up and asked the Internet for a favor: to help them tell the truth. And thus, Happy Birthday, Marsha! was born, a soon-to-be-released short film about revolutionaries and LGBT rights icons Marsha "Pay It No Mind" Johnson and Sylvia Rivera that paints a more accurate picture of the historic Stonewall riots.
---
Serena Williams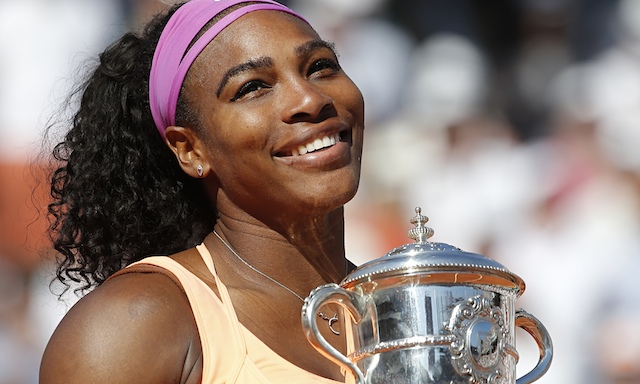 Serena Williams is officially the best athlete in America, and she's gonna go down in history as one of the best ever, that's for sure. This was the year she kicked more ass than ever before believed possible, faced down her demons, and became Sportsperson of the Year. (Fuck the horse.) I am here for all of this.
---
Stoya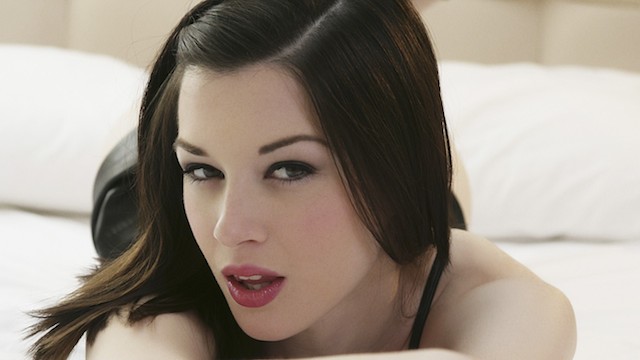 When Stoya came out swinging this month on Twitter with a rape accusation against James Deen, she started an avalanche. Slowly, other women in the adult industry began coming forward with their own tales of terror or just plain creepiness on behalf of the man-child porn star, who insists he never called himself a feminist but is really just a bold-faced liar. It was a strong year for feminism in porn, but Stoya's courage takes all of the cake.
---
The USWNT
There's really not much that needs to be said for the USWNT's year, aside from the fact that it was truly epic. They won the Women's World Cup in July, becoming the first participating team ever to win three titles in the tournament and the most successful team in it ever as well. Afterward, they became the first women's sports team to be honored with a ticker-tape parade, and they received a 2015 ESPY for Outstanding Team and a Teen Choice Award for Fave Female Athletes. Even later on, they were invited to the White House. All the while, they managed to wage a battle for equal pay, fair playing conditions, and an end to FIFA sexism, which I think is truly outstanding. But truly their crowning moment was the time Abby Wambach made out with her wife on TV, making 2015 the year we'd never realized we'd been waiting for.