Hello, love muffins! I'm at the beach right now living in a tiny little trailer with my dog and my best friends. While the rest of the world celebrated marriage equality by getting married, we celebrated it by evading beach rain under a rainbow umbrella.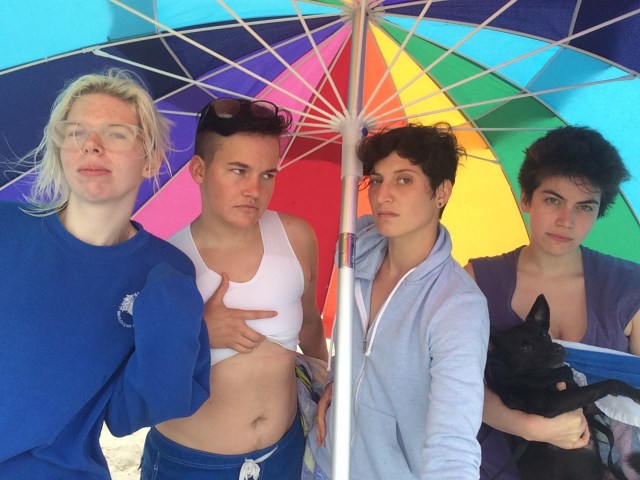 While we soak up the sun (and get covered in sand), enjoy some good news from my heart to yours!
LILY TOMLIN'S BEEN MARRIED FOR MONTHS AND I DIDN'T EVEN GET TO DRINK CHAMPAGNE IN HER HONOR ABOUT IT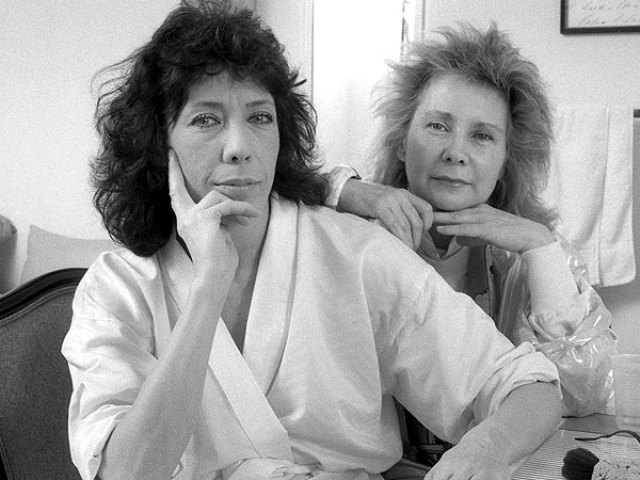 Lily Tomlin, the woman I hope to be when I grow up or really just when I wake up tomorrow, married her partner of 42 years, Jane Wagner, a long time ago, but the whole world just found about it, so! Here's to hoping one day I can keep a secret like motherfucking Lily Tomlin.
Bree Newsome, You're The F*cking Best
Activist Bree Newsome climbed a flagpole to remove the confederate flag yesterday in South Carolina's capital, because fuck the confederate flag.
Women Celebrating Marriage Equality Melts My Heart, So Whatever
There will never be too many photographs of women in love.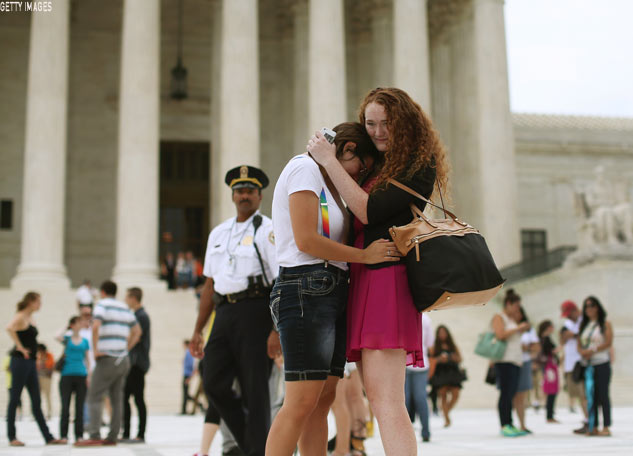 Laverne Cox and Laverne Cox, Everybody
These Are The Landmarks That Went Rainbow for Marriage Equality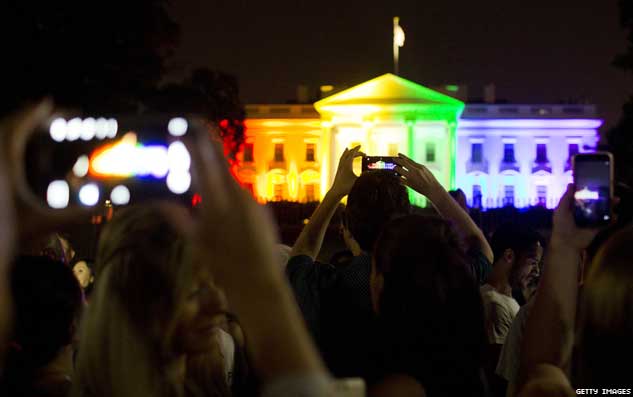 Over a dozen landmarks have lit up with the power of gay love since the ruling Friday, or maybe just by lights. Either way, it was pretty sweet.
Oh, and Philly's Sidewalks, Don't Forget Philly's Sidewalks
Seattle isn't the only city that turned the streets into pride flags Friday. Philadelphia's sidewalks are decked out in red, orange, yellow, green, blue, and indigo, too! Rainbow sidewalks for everyone!
Just Want You to See This
https://twitter.com/geekbarchicago/status/614536085671145472
Kacey Musgraves Is Really Excited About Marriage Equality, Y'all
This is Kacey Musgraves doing a totally special performance of "Follow Your Arrow" because she's a rad-as-hell ally, motherfuckers.
"Now, I'm Fully American"
Cindy Meneghin and Maureen Killian were the lesbian couple who brought civil unions to New Jersey via a lawsuit in 2006. Now, their longstanding partnership is finally recognized and respected across the nation. Oh, and also I'm crying. Just so you know.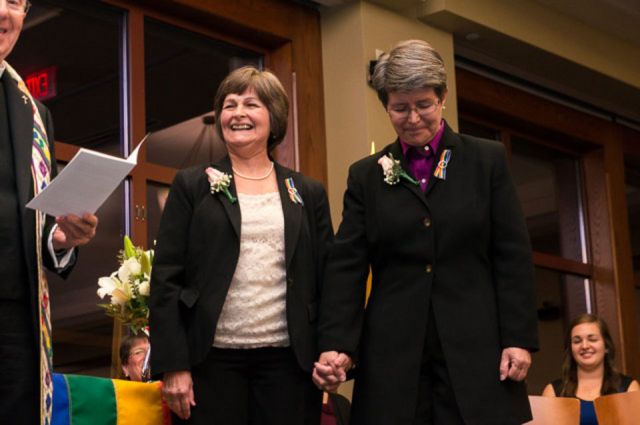 For the first time, Meneghin said Friday, she felt safe and secure in her rights, anywhere and everywhere in the U.S., as a married woman.

"We've spoken about retirement plans. I'd love to go see Mount Rushmore. I'd love to see the Adirondacks. And now I can," she said. "We're married, and we don't have to worry about visitation rights. We don't have to look and say we're vulnerable if there's illness, we're vulnerable for this and for that. We can be Americans in every way, and we can be married Americans everywhere."

Americans. She said it with the pride she recounted extolling to her British friends when her family moved to England while she was a child.

"I feel as if all these years, we weren't as American as everyone else. … And all through the lawsuit, the rhetoric, the fear-mongering, the demonizing — I felt as everyone doing that was telling me I wasn't really American.

"And now, I'm fully American. I'm as fully American as any straight person is."
A Surprise Proposal and a Historic Marriage, AKA Get Some Tissues Out
Ugh, Tiffany and Tyonna forever.
Tiffany DePriest was hard at work cleaning rooms at the Four Points by Sheraton hotel on the morning of Friday, June 26, when she received a call urging her to come to the lobby.

Her co-workers made the call sound like an emergency, so the 36-year-old Saginaw woman rushed to see what the issue was.

Meanwhile, her partner of four years, Tyonna McIntyre, hid behind a corner. When DePriest got to the lobby, McIntyre surprised her, dropped to one knee with a bouquet of flowers and a ring, and asked DePriest to marry her.

DePriest said yes.
(They were then the first same-sex couple to get married in their county. I seriously don't see how this could be any adorable, my heart is going to explode, please advise and send help.)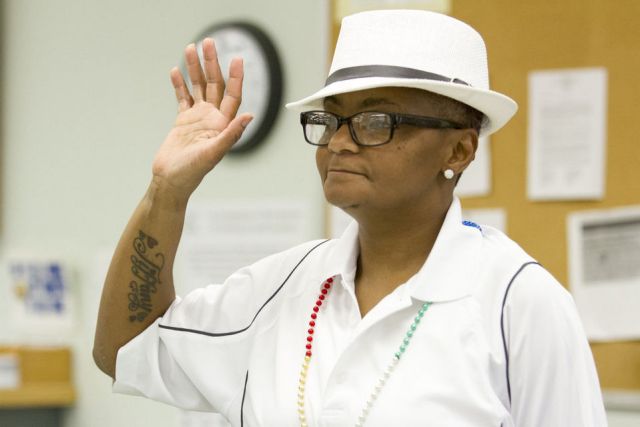 Jezebel Thinks You Wanna See These Thighs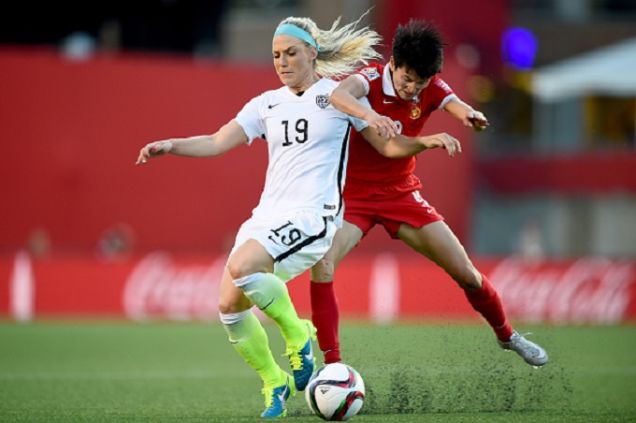 Everyone in this game kicked ass, and way too many of them were handsome. I should watch sports more.
Edit: An earlier version of this post identified Kacey Musgraves as a gal pal, when, in fact, she is a gal pal ally.