Hello, baby birds! I come bearing a bunch of good gay news for you. But I'm not chewing it first, so.
SOUND THE ALARM: HILLARY CLINTON IS RUNNING FOR PRESIDENT
OH SORRY DID YOU NOT GET THE MEMO THAT IT'S OFFICIALLY A THING BECAUSE I WAS JUST UP ALL NIGHT WAITING FOR THIS TO HAPPEN SO THAT I COULD OFFICIALLY EMOTIONALLY EMBARK ON THE COMPLEX BUT REWARDING JOURNEY OF BEARING WITNESS TO A LEGITIMATE CAMPAIGN BY A WOMAN FOR THE MOST POWERFUL POSITION IN THE NATION AND MANY WAYS THE WORLD, AGAIN, DON'T MIND ME, I JUST EXPLODED
This is not an endorsement. I just have all the fucking feelings.
President Obama Celebrated Gay People in Jamaica
President Obama listened to advocates and used his time in Jamaica to promote LGBT acceptance. His first great idea? Spotlighting lesbian Angeline Jackson at a public appearance like it wasn't a thing.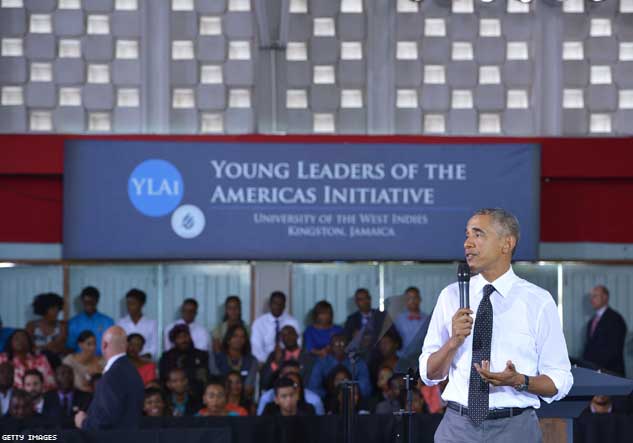 He went on to tell the young people that they are his light, his hope, his way, his favorite Instagram users:
What gives me so much hope about your generation is that you're more interested in the hard work of waging peace than resorting to the quick impulses of conflict. You're more interested in the hard work of building prosperity through entrepreneurship, not cronyism or corruption. You're more eager for progress that comes not by holding down any segment of society, but by holding up the rights of every human being, regardless of what we look like, or how we pray, or who we love. You care less about the world as it has been, and more about the world as it should be and can be.
Sweet, Blessed Beings
No, literally. Sweet animals. Being blessed. Filed Under: Reasons I Should Have Been in LA on Easter.
Sweet Revenge
+ A taxi driver who asked two women making out to stop (rude) now owes them ten grand because he broke the golden rule of lesbians: Shut the fuck up when you talk to me 'fore I embarrass you.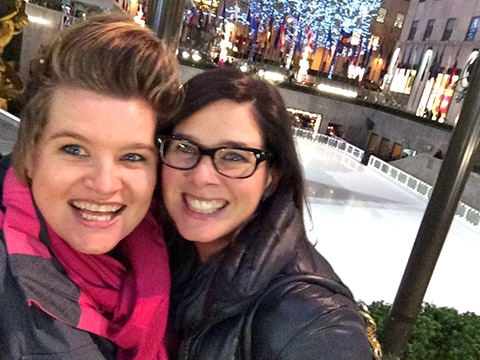 + ICYMI: A lesbian who wasn't gonna be allowed to wear a tux to school because of the crushing gender expectations we impose on human beings in our society actually can now, scratch that.
These Dogs Have Two Moms and Love Them A Lot
Laura Leigh and Sam Abby are truly the heroes of our generation. Or maybe just their dogs.
Chelsea Clinton's on the Cover of Elle Gives Me Life
The Clinton family is clearly taking over today.
Meet Modcloth's First Trans Model
Rye Silverman is telling the #FashionTruth.
WE WON THE MOST IMPORTANT THING EVER
Um hello the Golden Girls LEGO set got 10K votes because of pals and confidantes like you and now, we just wait on the big building blocks on top of the food chain there to see if it happens. I hope they make this happen.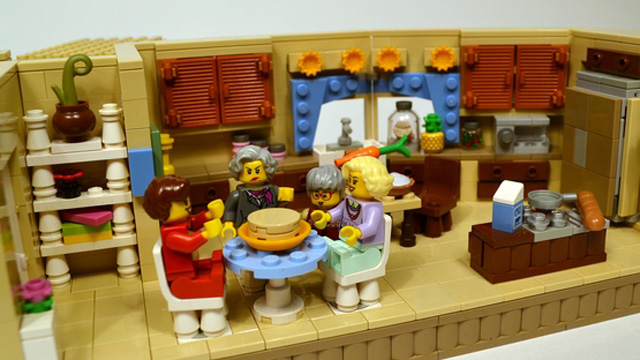 This is a Mama Sea Otter Teaching a Baby Sea Otter to Swim