0. 2/20/2012 – Here/Queer Call for Submissions, by Riese
1. 3/02/2012 – Queer Girl City Guide: Montreal, Canada, by Sid
2. 3/05/2012 – Playlist: Here/Queer, by Riese
3. 3/05/2012 – Queer Girl City Guide: Portland, Oregon, by Lesbians in PDX
4. 3/07/2012 – Queer Girl City Guide: Brighton, United Kingdom, by Sarah Magdalena
5. 3/07/2012 – Oh But To Be A Queer in Sicily, by Jenn
6. 3/08/2012 – City Guide: Seattle, by Marley
7. 3/11/2012 – City Guide: Washington DC, by Keena
8. 3/13/2012 – Here/Queer: Sydney Mardi Gras Is On Your To-Do List, by Crystal
9. 3/14/2012 – Queer Girl City Guide: Spokane, Washington, by Ana
10. 3/15/2012 – Queer Girl City Guide: Cleveland, Ohio, by Lora
11. 3/16/2012 – Madison, WI and W4W Entertainment, by Emily
12. 3/16/2012 – Queer Girl City Guide: Dublin, Ireland, by Una
13. 3/19/2012 – Queer Girl City Guide: Vancouver, Canada, by Kathryn
14. 3/19/2012 – Things We Wrote That You Loved, by The Team
feature/thumbnail photo by Robin Roemer, via Robin & Carlytron's Gaycation in Buenos Aires
Once upon a time, nobody read this website. Even more recently than "once upon a time," a  lot of people read this website, but even more people read this website now than before, which is why every now and then we look for excuses to trot out the archives. Here/Queer seems like an ample opportunity to do so.
As you'll notice while reading this list, despite having three writers in Canada and one editor in Australia and writers all over these here United States and the world, we seem to write more about the places we've seen than the places we know, which is part of why we were so excited to do Here/Queer, chock-full of your 'on the ground' reports of life where you live it. Some of the pieces here are by natives, some are by visitors, and all of them are by people who like to kiss girls!
Here/Queer: Things We Wrote That You Loved
Stories With A Strong Sense of Place
+
Sydney, Australia – May 2009
Girl In Sydney – by Crystal (Music Editor)
"Charlie, a straight girl from Roxy's 'crew', points out that this scene is like the high school dance, but instead of girls on one side and boys on the other, you've got girls and girls and more girls and a whole lot of space in between them. She's bang on."
New York, NY – June 2009
New York City Pride 2009: The Recap – If It's Good For You Then It's Good For Me, by the team.
"In honor of New York City Pride 2009, our Intern Army rallied like only an intern army can and came to NYC from Belgium, Canada, California, Chicago, Philadelphia, Washington DC, Pittsburgh, and various suburbs of New York City. By the end of the weekend we were all completely in love with each other in the best, proudest, gayest, most self-accepting way ever. "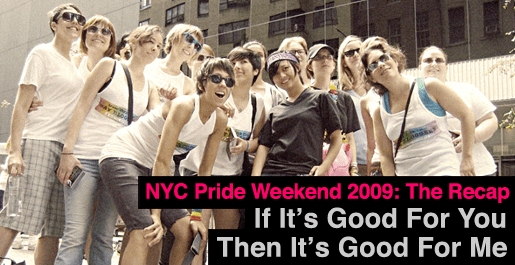 +
Provincetown – August 2009
Lesbians Do Provincetown's Annual Carnival: Where Our Girls At?, by Robin (Photographer)
"Cape Cod is known for its whale watching and everyone knows that lesbians love to observe marine life.  I know, that's completely stereotpical but i have to say, I went on a whale watching tour on one of my trips to P-Town and we saw about 10 whales and schools of dolphins and it was one of the most amazing thing I've ever witnessed!"

+
The Philippines – August 2009
In "Gay Friendly" Philippines, Lesbians Still Forced to Keep it in the Closet – by Katrina Casino (Writer) 
"The Philippines is also widely regarded as Asia's most gay-friendly country. Despite this, it's also the kind of place where, if you've got something to hide — and for women, this probably applies to most of your feelings and ideas — you'd better do so before everyone and their mom and their priest finds out about it."
+
The Bronx, NY – July 2010
How I Turned Straight Actors into Badass Butch Queers in Three Days Flat, by Gabby (writer)
"I daydreamed about lines of queer women linking around our casting space psyched about auditioning for a film about young, queer, badass chicks. That DID NOT happen at all."
+
New York, NY – July 2010
Eight Honest Things About New York City, by Laneia (Executive Editor)
"Everyone everywhere is lying, and I feel like the suburbs are where truth goes to give up, because no one needs that much space between themselves and the other side of their house. But sometimes there's honesty in little things. These honest moments are easier to spot in a city like New York, because the lies here are huge, and I'm not part of them."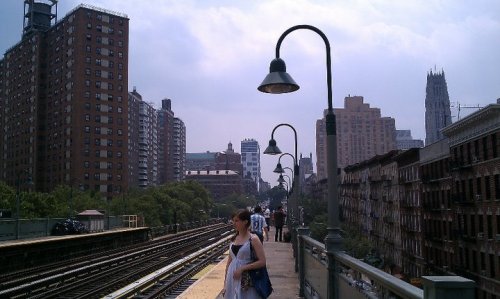 +
San Francisco, CA, USA – August 2010
Everyone Wants to Get to San Francisco: A 'Travel Guide', by Riese (Editor-in-Chief)
"Confession: I'm a cliche, I've been wanting to live in San Francisco/Berkeley since the spring I worked at The Olive Garden in Times Square and read On the Road for the second time. They had a house in Berkeley in The Dharma Bums. I was supposed to live in San Francisco that summer, but it fell through."
+
New Orleans, LA, USA – October 2010
New Orleans, Be Still My Go-Cup, by Taylor (Writer) & Kelsey
"I lived in Houston during most of my grade school years, and had I been the wiser, I would've escaped my suburban purgatory many years back and fled to the Mississippi river delta to take up residence with some unlikely earthmother/sugar mama/voodoo practitioner."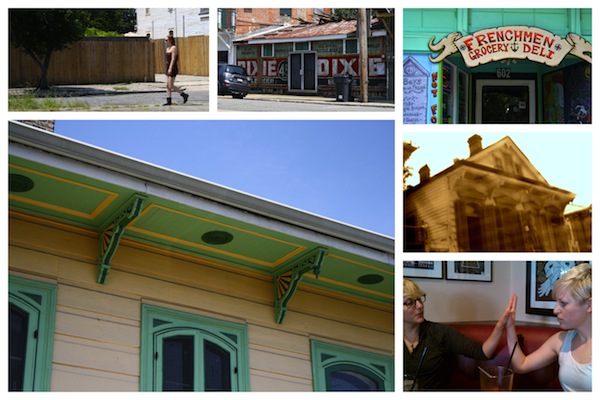 +
Los Angeles – September 2010
PYT Girls Amp Up Los Angeles Lesbian Nightlife, One Costume at a Time, by Jess (Entertainment Editor)
"After evaluating the LA Lesbian Nightlife situation for a hot second, the women of PYT [People You Trust] decided it was time for something new: a girl party that would reflect their many interests, such as crazysexycool people, costumes of the day, fancy cocktails, danceable music and a good excuse to wear a flapper dress or feather earring every once in a while."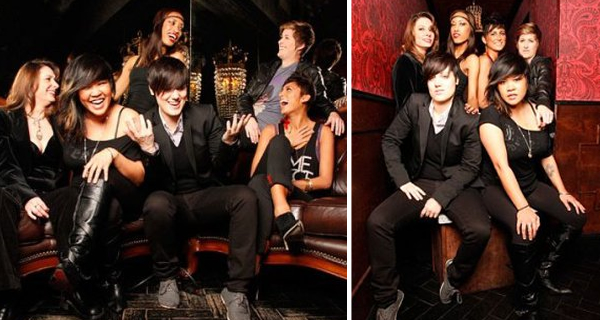 +
Sydney/Montreal/Brooklyn – January 2011
Deanne Smith and The Lesbian Invasion – by Deanne Smith
"There are certain places, though, where being a lesbian just feels a little too cliché. My current haunt, King St. in Sydney, is one of those places. As is Mile End in Montreal, or Park Slope in New York or any vegan cafe in any city anywhere."

+
Michigan, January 2011
VIDEO! Julie & Brandy at the Michigan Womyn's Music Festival: The Lost Footage, by Julie & Brandy
+
Brooklyn, NY, March 2011
Bklyn Boihood is the Future, by MJ
"We're trying to further our presence. Which is being done in ways that have worked for us in the past- the parties, the mixers. We're talking about possibly concerts, possibly art exhibitions. When the community makes it clear that these are things that are needed and wanted, let's do it!"

+
The South, May 2011
Mary Gray Knows What it Feels Like For Gay Kids in Rural America, by Chloe
"If there was one thing I wish I would have been able to say, it was that young women in rural places carry a lot of weight and responsibility on their shoulders. I think they really have needs and in particular advocacy that we are woefully unable to provide, and I think sex and sexuality was a way for them to feel powerful and in control."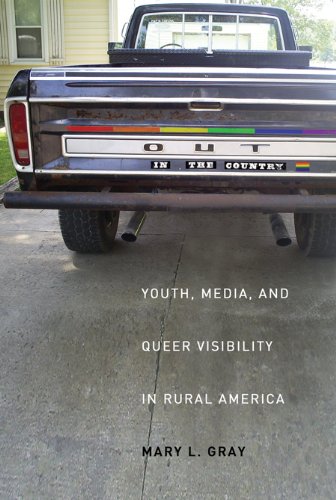 +
Bali, June 2011
The Incredibly True Adventures of Two Lesbians in Bali, by Meghan M
"I'm not going to bury the lead here: Bali was awesome, and we should all probably go there right now. It's inexpensive, beautiful and culturally rich."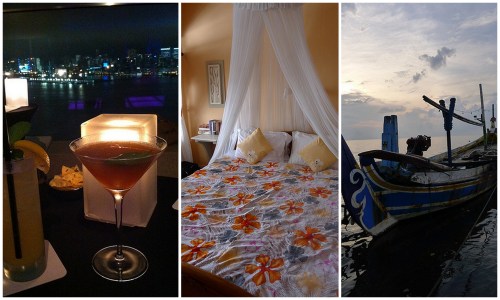 +

United Arab Emirates – June 2011
Girl-On-World: In Which Our Music Editor Visits The United Arab Emirates, a Tennis Court in the Sky, by Crystal (Music Editor)
"Stepping off the plane in Dubai, I had no idea what to expect. Would I be able to read Autostraddle dot com? Would it be okay to check into the same hotel suite as my girlfriend? Will publishing this article earn me a life-time ban from the UAE? All important questions, none of which were answered by googling all of those questions in all their possible permutations the internet."
+
China, August 2011
60 Days in China: Where Everything Else Seemed Upside-Down, by Emily
"I am Chinese-Canadian. I went to Beijing, China for two months through my university to learn Chinese. That is why I was there. And I did learn some basic Chinese, but as probably with anyone who travels, I learned a lot more about other things."
Portland, Oregon – October 2011
17 Things About Portland That Seem True, by Taylor (Writer)
"Beer, beer, beer, beer, beer. Beer; beer, beer."
+
Manchester, UK – October 2011
Eat, Drink, Love: A Manchester Pride Travelogue, by Riese (Editor-in-Chief)
"In Manchester, they love the city and want you to love the city too. They want you to come to their city and when you get there you are going to fucking love Manchester, dammit, you are gonna fucking love the hell out of Manchester."
+
Texas, USA, November 2011
Texas Is Not the Only State: Confessions of a Lesbian Exile in New York, by Lemon
"I am a twenty-something queer kid who grew up in a conservative, south-Texas town, now lives in a sheltered but liberal college environment in New York, and is about to graduate into a reality of rampant unemployment that – if I'm not so lucky – could possibly send me hurtling back into the conservative Texas world I've so vehemently renounced. Simply put, I exist in two different planes; my past in Texas, and my dreams of a future in New York. And I'm terrified that the one that I currently exist in will suddenly disappear."
+
Russia, December 2011
Russia's Gay Revolution, As Seen By An American Abroad, by Rachel R 
"The truth is that sometimes being queer in Russia is terrifying."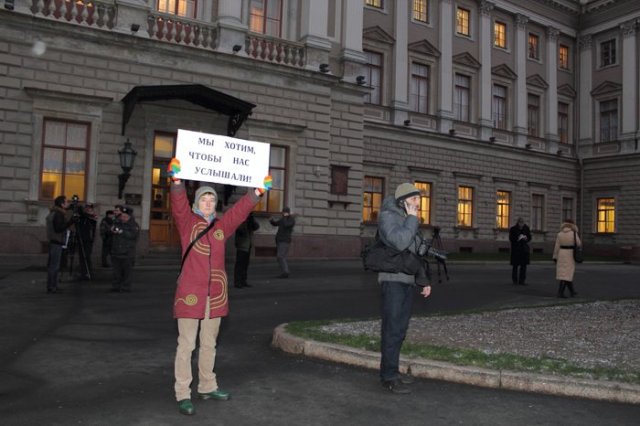 +
Nigeria – December 2011
I Am Alike: A Nigerian Boi's Reflection on Pariah, by Spectra Speaks
"Except, I did care what Nigerians thought of gay people; I cared that I had no proof to show them that "gay people" could include Africans. I cared that I had no proof to show them that "gay people" included me."
---
Before you go!
It takes funding to keep this publication by and for queer women and trans people of all genders running every day. And A+ members keep the majority of our site free for everyone.
Still, 99.9% of our readers are not members.
A+ membership starts at just $4/month.
If you're able to, will you join A+ and keep Autostraddle here and working for everyone?
Join A+