As we plow gamely forward into the year 2019, a variety of new television programs are lining up to present themselves to us, daring us to get attached despite our inevitable abandonment issues. It is time, then, to cast our memories upon those who had only just begun to crawl when the forces-that-be declared they'd never learn to walk — to remember, and to mourn.
These are characters from shows that only lasted for ONE SEASON, just one brief season in the sun (like Alaska) before fading away forever.
---
I'll tell you what there is probably no cancelled-after-one-season show we have devoted more words to than Everything Sucks! and so of course we must begin this list right here, with a cute '90s story about a bunch of teenagers learning about themselves through the video arts, starring a passionate closeted lesbian Tori Amos fan who falls for that rebellious girl with the obnoxious boyfriend who eventually falls for her right back. Kate and Emaline, may you live on forever in our dreams of what might have been, walking down the lightly-crowded hallways with Angela Chase and Jordan Catalano.
---
Ruby, Champions (2018)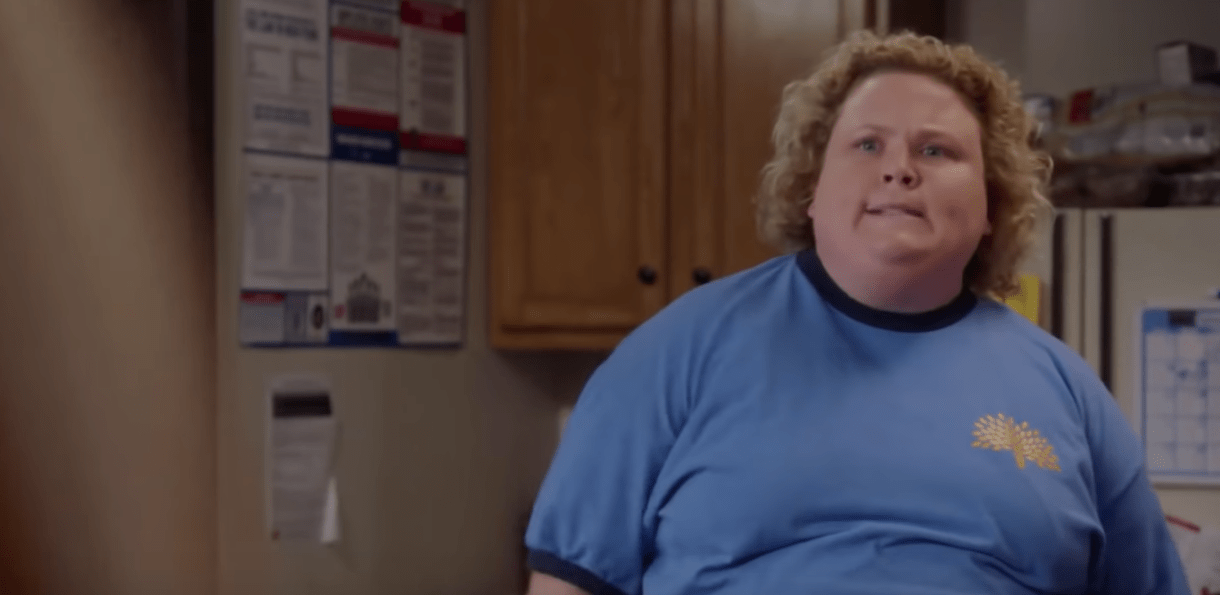 Mindy Kaling's NBC sitcom (which also starred Josie Totah as a talented and ambitious gay theater-kid) boasted one of 2018's few non-femme non-thin lesbian characters, but only got ten episodes in the sun. Although the show got middling reviews, it was praised for "tackling comedy about gender, race and sexuality with a confidence that is truly refreshing" and it's also notably rare for a show to launch with both a gay boy and a lesbian character from the jump.
---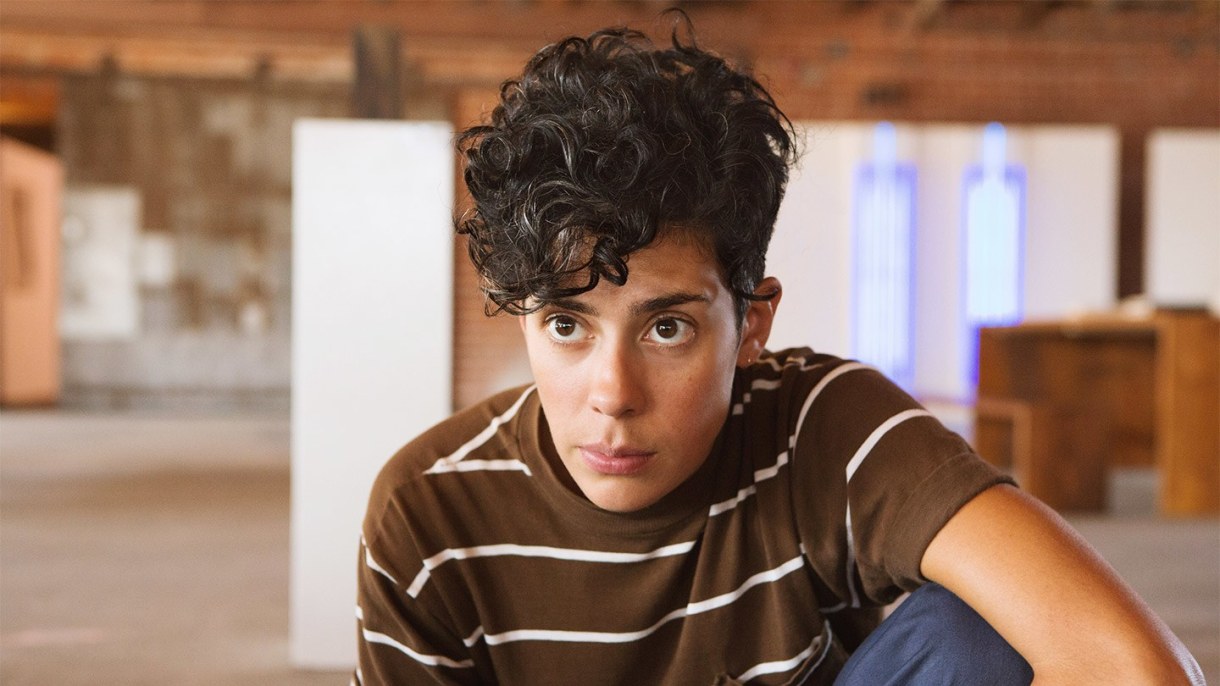 Devon, the butch Latinx artist and aspiring playwright living in the trailer behind the house where the protagonist and her husband are having their artists retreat, was a dreamy romantic who captured our hearts with every glance of her yearning eyes. She starts out lighting a joint with her shirt off, later delivers a twangy and romantic coming-of-age story unlike any seen on television before, and later still brings the town's dedicated citizens and pretentious visiting artists together for some very inventive theater. Devon, Devon, Devon.
---
Jean Holloway & Sidney Pierce, Gyspy (2017)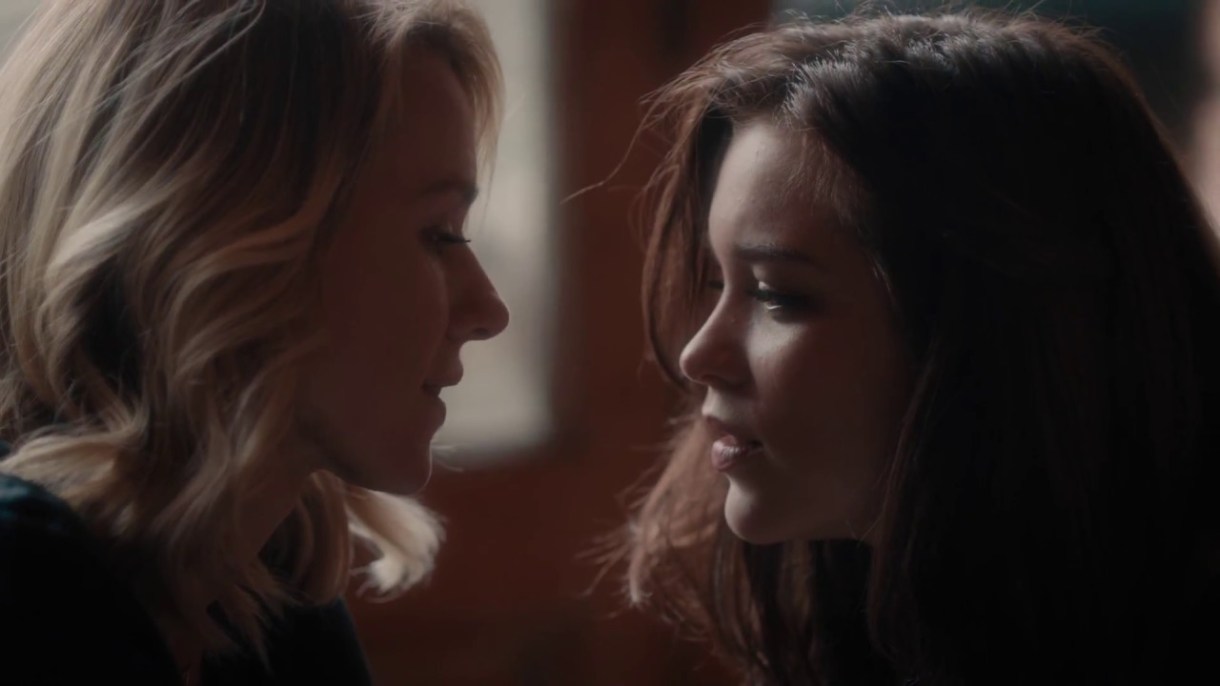 Yes, Gypsy not only had a terrible name, it was a pretty terrible show. But… but we couldn't tear ourselves away from it, just the same, and Season One's finale opened the door for so many subsequent mysteries we'll never get the chance to understand or solve. It was sexy and atmospheric and the lead character, Jean Holloway, was bisexual in addition to being the worst therapist in the history of modern medicine. Plus there's a lot more to Sidney than meets the eye. How much more??? WE WILL NEVER KNOW.
---
Isabella, Still Star-Crossed (2017)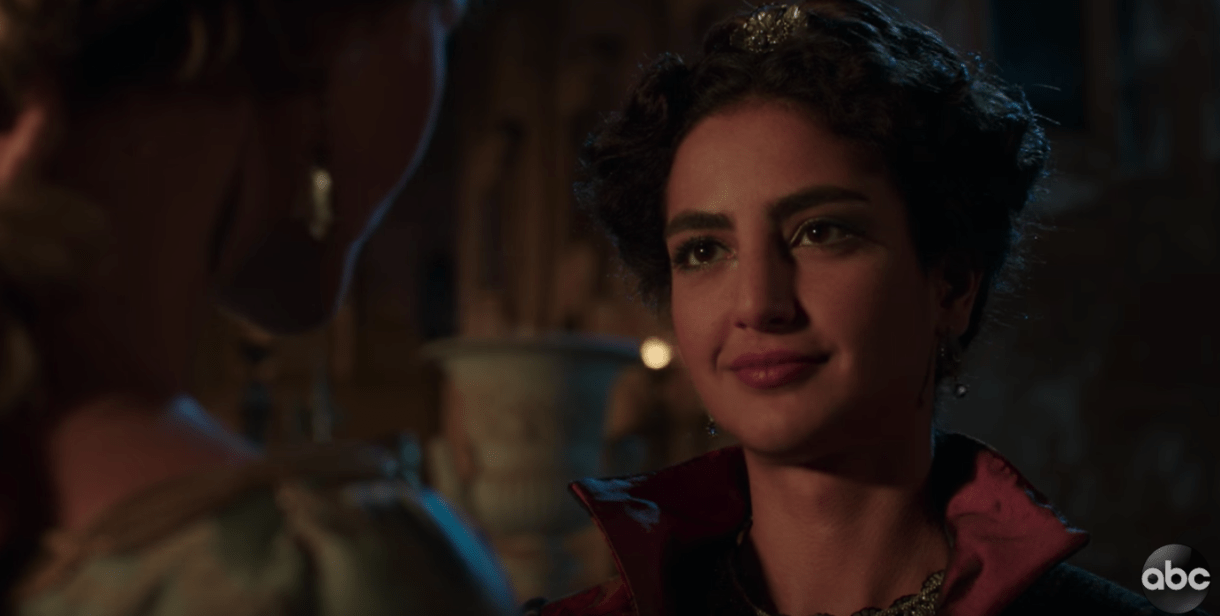 As an astute YouTube commenter noted on a clip of Princess Isabella saying goodbye to her dear "friend" Helena from Venice, "THE SHOW WAS GONNA BE GAY BUT WE WERE ROBBED." This Shondaland project addressed the Romeo and Juliet story with a racially diverse cast, including Isabella of Verona, played by Iranian-American actress Medalion Rahimi. This made her the fourth-ever regular Middle Eastern queer female character on American television. Alas, it was not to be, with only seven episodes before we experienced the sweet sorrow of parting.
---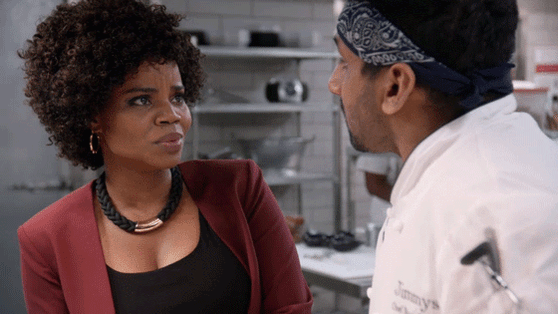 A selfish rich bachelor played by John Stamos owns a successful L.A. restaurant managed by Annelise, a gay lady who we all loved about ten times more than we loved the show itself. Annelise could have very easily become a trope, the super-capable and competent black woman who exists only to manage the lives and provide guidance to the white people around her, but Grandfathered managed to sidestep that and give her her own storylines and life outside the restaurant. Ironically, the audience felt the same way about John Stamos's character that Annelise did: bewildered and annoyed at the inability of another rich white dude to grow the fuck up. And so the show ended after one season.
---
Willa Warren, The Family (2016)
"Willa was always a churn of anxiety and calculation and Alison Pill played her brilliantly," wrote Ali Davis in our Best/Worst LGBTQ Characters Round-up in 2016. "You could always see Willa thinking, holding back a storm of emotions, and wanting the exact woman she shouldn't. And which of us hasn't done that last one? I had huge problems with The Family, but I still hold out hope that one day Willa will get spun off into the series she deserves."
---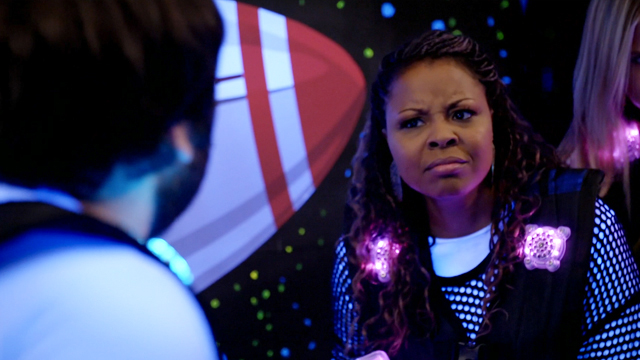 "Kay is just the best," wrote Heather. "She's sweet, she's smart, and she's funny as hell. And Marry Me didn't shy away from the sex part of her sexuality. She came out by simply announcing that she got a blast on Boobr and was going to "go get it, get it and forget it." She identified as a "soft butch lipstick flannel queen," y'all. She was perfect! Unfortunately, NBC pulled the plugs before it really had a chance to find its footing.
---
Ellen DeGeneres's stab at a palatable lesbian sitcom was a resounding flop that seemed to want to balance out the impact of a lesbian protagonist by watering down everything else about the show, like the plot, which involved the lesbian having her straight male best friend's baby. But Heather found the finale to be "really, truly wonderful." "For all the nagging I did about this show falling into '90s sitcom tropes," she wrote, "it really whacked me in the heart with a brand new thing in the finale." Alas, six episodes was all she wrote.
---
Julie Han, The Returned (2015)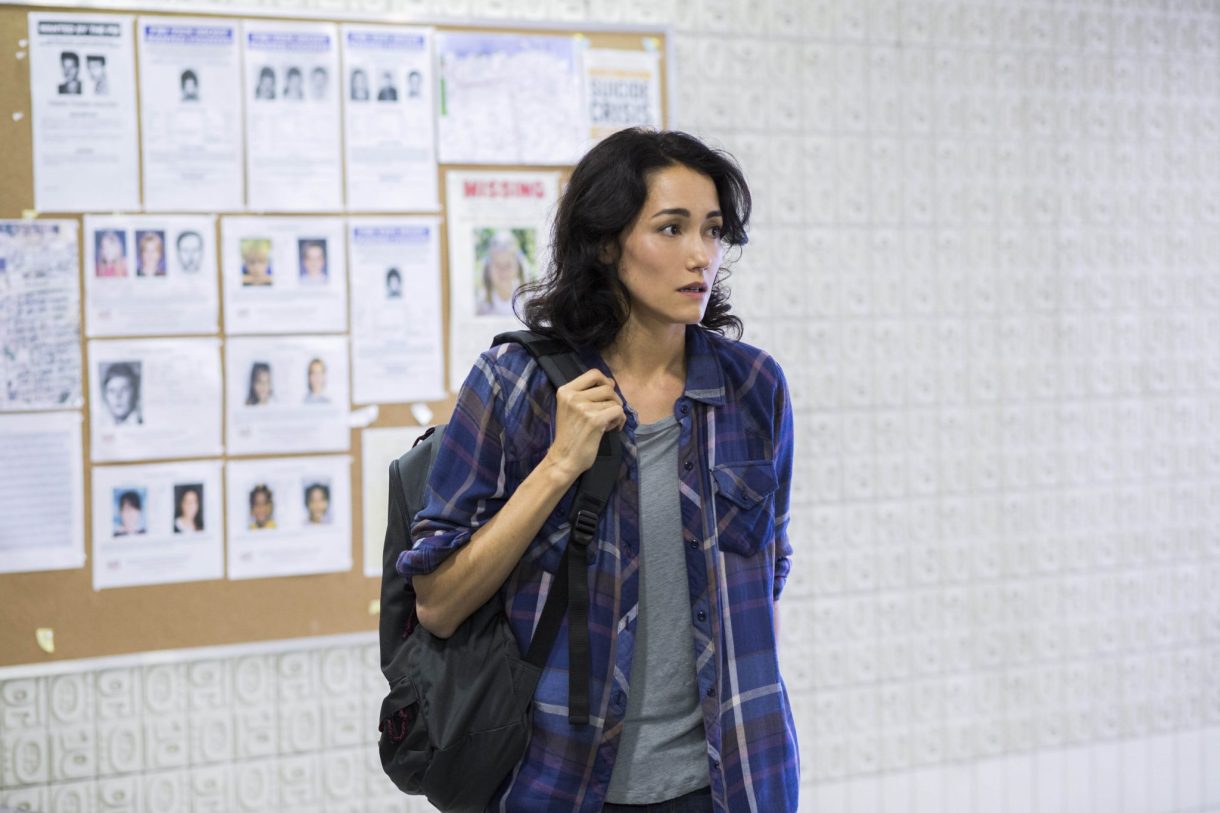 The Returned was an adaptation of a French series by the same name, produced by the same guy who did Lost. Sandrine Holt (The L Word) played Dr. Julie Han and Agnes Brucker (Breaking the Girls) played her on-and-off girlfriend Deputy Nikki Banks. Although the basic concept of this show is oddly common (the dead are back! why are they back!), I still loved it, and felt deeply that we deserved like three more seasons of creepy dark complicated episodes.
---
Marika, Super Fun Night (2015)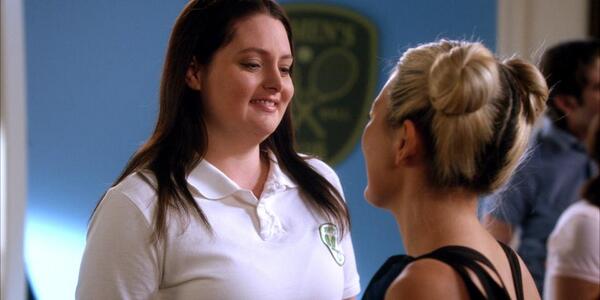 Super Fun Night had a lot of potential — three genuinely weird girls decide to get off the couch and live real lives, because fat girls and nerdy girls and lesbians deserve fun! But then every. single. joke. was at the expense of their identities (how many "omg I'm so fat my outfit broke" jokes does one need, really?) and eventually it all ended up playing into the exact mold it had promised to bust. Flavorwire eventually described it as "nothing more than a freshman attempt at sitcom writing that needed to go through a couple more drafts before being put on the air." But! Lauren Ash's Marika, and her cute coming out story, were a rare highlight of the show, and maybe if it had gotten those extra drafts, we could've seen even more of her journey.
---
Anne, Go On (2013)
"Anne gave us a story we don't see too much — what happens when love ends, as Anne experienced following the death of her partner," Lizz wrote. "But Anne did so with her signature quick wit and got a cute young girlfriend and was taking real steps towards reconciling the grief she felt towards her late wife with her attraction towards a new woman. Plus honestly I'd watch Julie White roll silverware for three hours, she's that good."
---
Sophia Swason, Undermployed (2012)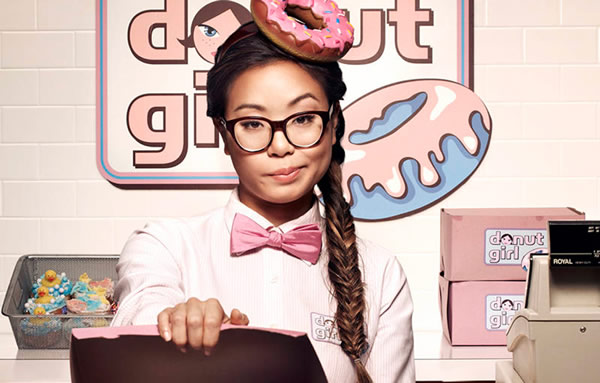 Unfortunately for the entire world, Sophia Swanson was a kickass character stuck on a lousy show with a bunch of self-interested assholes that obviously got cancelled. But fortunately, Sophia Swanson was an unexpected ray of light on an otherwise-heteronormative world — and, at least for the first few episodes, she was positioned as the story's narrator. Plot devices bungled by other lesbian storylines were delightfully subverted in Underemployed and for the first few episodes, she was been granted ample screen time to grapple with her newfound sexuality, coming out to her friends and parents, and dating a woman for the first time.
---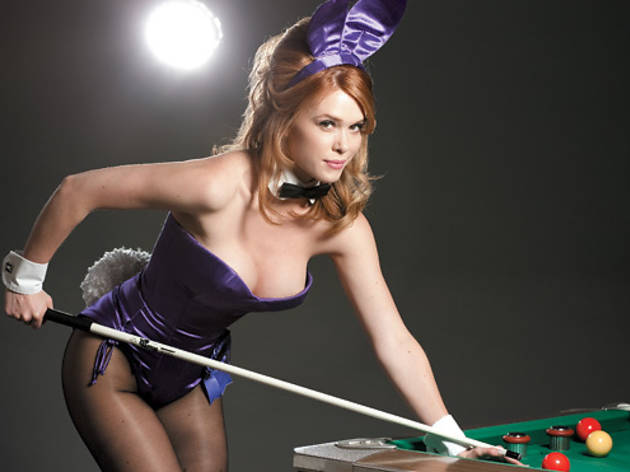 Friends, I was so excited for this one! A show about a Playboy-branded nightclub in the '60s had made one of its Bunnies, Alice, a closeted lesbian in a lavender marriage with a gay man. Together, they'd joined the Chicago chapter of The Mattachine Society, one of the earliest LGBT Rights groups in the world, and we were promised exploration of this subplot over the course of the season. Unfortunately, it was cancelled after just three (honestly not great) episodes and we never got to see any of this early history play out.
---
Sharon Tyler, Wonderfalls (2004)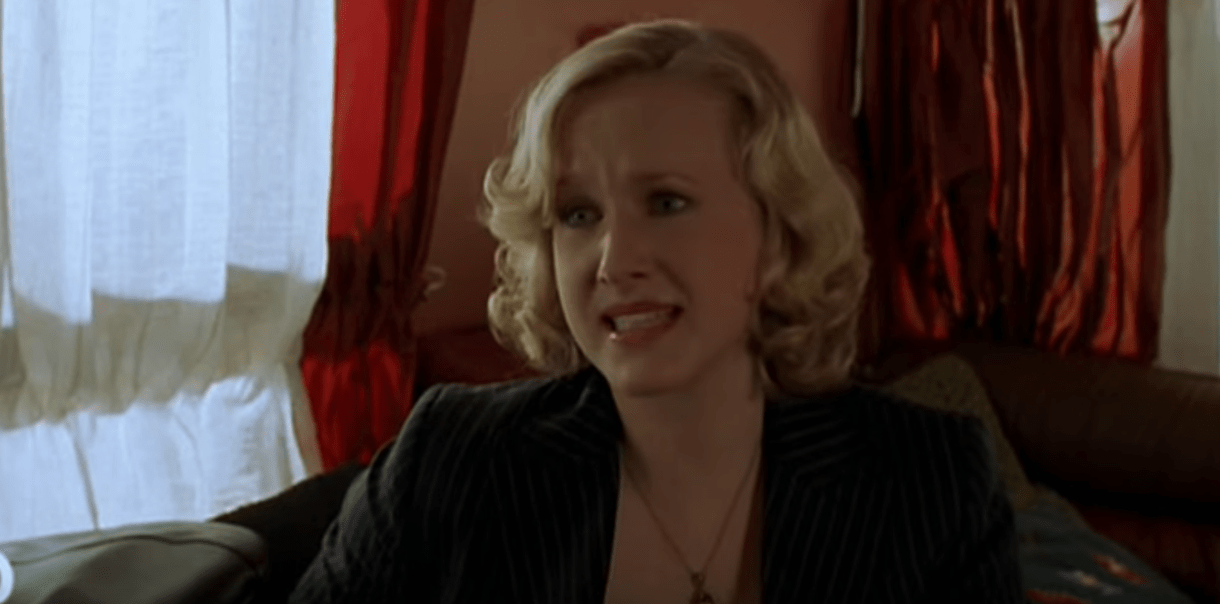 A Republican immigration attorney and closeted lesbian who came out to her younger sister — the show's protagonist — in the very first episode, Sharon also managed a minor romantic storyline in the show's only season (only the first four episodes made it to air, but the entire first season was released on DVD and later aired on Logo). "While she clearly has flaws, Sharon is a realistic, well-rounded, and sympathetic character," Sarah Warn wrote of her at the time, "no minor accomplishment considering the only other lesbian characters on primetime network TV this season have storylines that are either boringly and insultingly stereotypical (ER) or non-existent (Two and a Half Men)." The show, often compared to Pushing Daisies, had positive reviews and a passionate fanbase — in today's TV climate it definitely would've been given a longer shot at success, or a different network pickup. The AV Club later declared the show "foreshadowed Bryan Fuller's yearnings for Hannibal and American Gods," two current shows to also feature queer women characters.
---
Ellen Richmond, The Ellen Show (2001)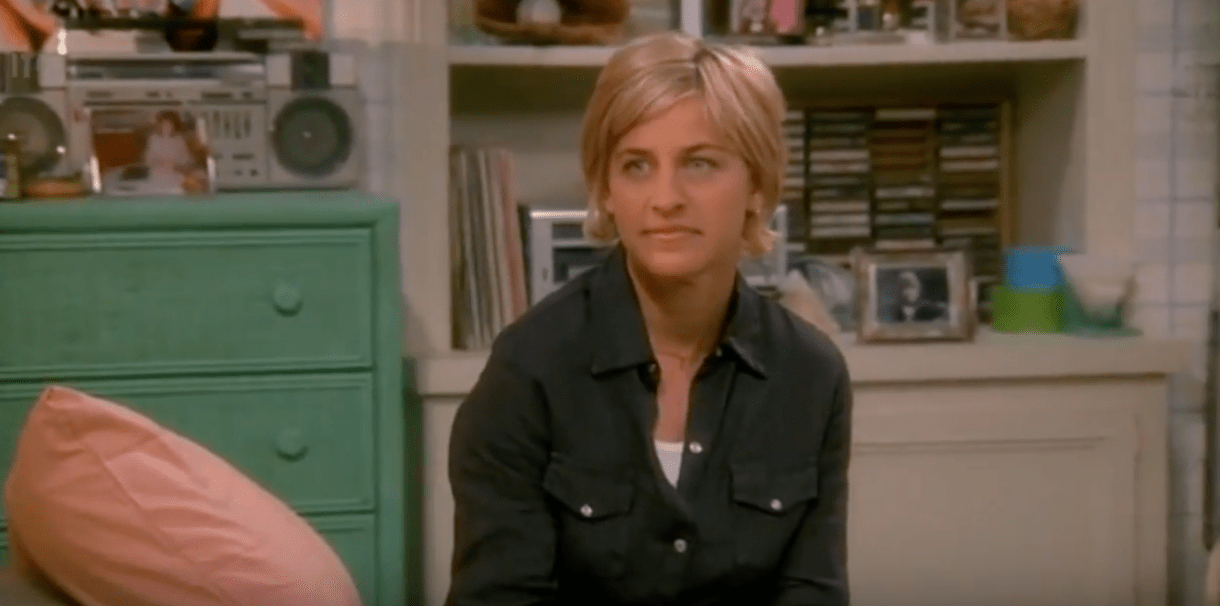 The final season of Ellen's first sitcom pushed the lesbian conversation forward in ways we'd never see again for over a decade, and in some ways, her two subsequent projects seem to settle on a kind of overcompensation for that relative radicalism that prevented them from ever finding their own voice. After many years feeling locked out of the industry, her return to primetime comedy marked the first time a sitcom focused on a lesbian lead character from its inception. Ellen's big return found her returning home after her internet startup goes bust to make lots of small-pond jokes and revisit the Billie Jean King and Charlie's Angels posters covering the wall of her childhood bedroom. Sarah Warn wrote that "the failure of The Ellen Show at that time probably had more to do with the fact that it just wasn't as funny as it should have been with the creative talent it possessed," while acknowledging,"looking at the series with 2006 eyes, it's not as un-funny as the critics back in its day alleged."
---
Rosetta Reide & Danny Gates, Courthouse (1995)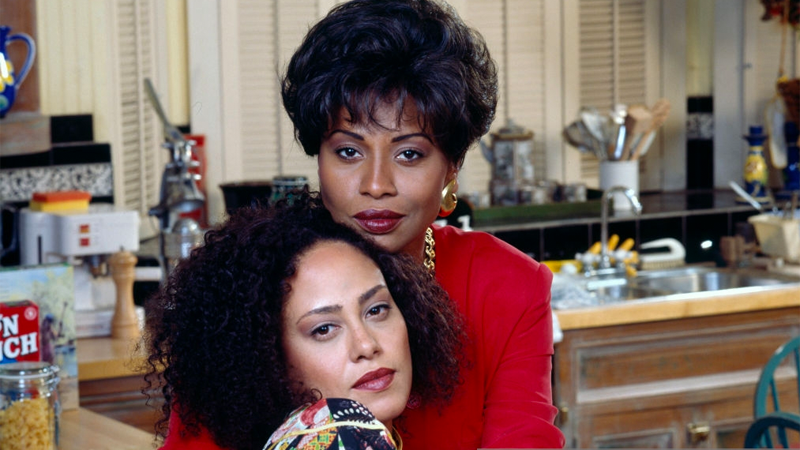 Co-produced and written by Gina Price-Blythewood (who also made Love & Basketball and The Secret Life of Bees), Courthouse featured the first-ever black lesbian couple on television. Unfortunately, it only lasted 11 episodes and left behind not a single episode for me to recreationally view with my own eyeballs and apparently their lesbianism was "toned down" before broadcast. Still, I bet it was really something!