It's Canada Day! This is the fifth Canada Day we've celebrated together as a family, can you believe it? Just think it was only last year that Ellen Page hadn't come out yet.
---
1. Make Out With A Canadian
You  might think that you can only find Canadians in Canada but that's not true, they're everywhere! Lots of times, Canadians come to America or other countries for various reasons, like to tell us that our health care sucks, to attend A-Camp, to see the American sights, to work for the Canadian government or to fall in love with a girl who wants to move to Canada. Canadians are super nice and friendly, so it isn't hard to get to know your local lesbian Canadian and maybe eventually play tonsil hockey! Canadians LOVE hockey.
---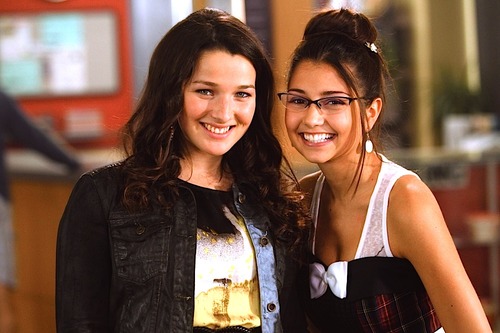 2. Watch Some Homosexy Canadian Television
Degrassi is a groundbreaking Canadian teen television show that "goes there." By "goes there" we mean that sometimes girls kiss with a little bit of tongue, sometimes people get shot and then become Drake, and sometimes people come out as trans and then get killed in a car crash. Degrassi's featured a lot of lady queers over the years, including but not limited to Fiona, Imogen, Paige and Alex. Plus, it's the only teen television show that casts actors who are the same ages as their characters, lending the whole situation a much-needed aura of authenticity. The original Degrassi happened in the late '80s, but Degrassi: The Next Generation (which also airs on Teen Nick) began in 2001 and is still going strong.
Lost Girl is a groundbreaking Canadian sci-fi television show about a bisexual Fae with amazing breasts who hooks up with a lot of girls including a hot doctor and also spends intimate times with this growly wolf-man situation. I haven't seen the most recent season yet though so I can't talk about it!
Bomb Girls is a groundbreaking Canadian historical television show that features one of television's few butch lady characters, Betty McRae, who we love with our whole hearts. Then it got cancelled and we f*cked ourselves in the ear with disappointment, but then they made a movie and Kate recapped it for you. Kate can talk about Bomb Girls for days.
---
3. Make Poutine For A Girl You Have A Crush On
Canadians are super into this poutine situation, which is basically gravy and cheese curds on french fries. It sounds gross and delicious because it is. Here's a recipe so you can enjoy some of your very own.
---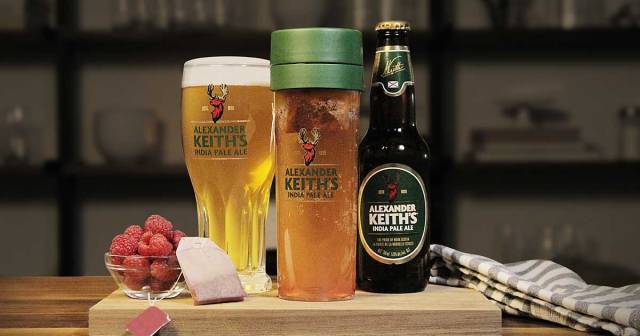 4. Drink Some Beer, Queers
My Canadian roommate Marni recommends Granville Island, Unibroue, Boréale and Sleeman's. "Keith's is the most quintessentially Canadian," Marni told me via text message. "Also Moosehead is the oldest independently owned brewery in Canada." So there you have it!
---
We write about Canada a lot because we've had a lot of Canadian writers and contributors over the years, including Carolyn, Kristen, Malaika, Lydia and Intern Emily. Also you can't forget Deanne Smith, who everybody thinks is Canadian because she's lived there for so long, or Vanessa, who was once Canadian but is now American, or our A-Camp Co-Director Marni, who lives in the US but is very serious about her Canadianness, or our Surveymaster Mere who is Clearly Canadian. Furthermore, Geneva (who is currently enabling our Feminism Editor Carmen Rios to Make Out With A Canadian), who makes a lot of cute graphics, is ALSO Canadian. SO MUCH CANADA.
Here are some of the things we've written about Canada:
---
6. Plan a Trip To Canada
Maybe you JUST got back from World Pride in Toronto but it's never too late to go right on back to Canada. Some of these city guides are a bit outdated, but rest assured you can find infinite gay pleasures in Canada, especially in lesbian hotspots like Montreal, Vancouver and Toronto.
---

7. Cuddle In Some Roots Sweatpants
Apparently this famed Canadian clothing company is super popular… everywhere but Canada.
From a Team Autostraddle E-mail Reply-All that happened this past April –
CARMEN: canadians: can you tell me how you feel about the store roots. are any of you even canadian or am i the worst. riese, ask marni. CANADIAN SOS.
CAROLYN: I am canadian and the store roots mostly reminds me of olympic-themed merchandise and function-over-form mid range leather goods.
RIESE: i am wearing roots sweatpants right now and they are the best sweatpants i have ever owned in my life
i love them so much that as soon as i got home from canada i bought another pair
i am 75% sure that roots is more popular amongst tourists and americans than actual canadians
i have considered team picking roots sweatpants
CARMEN: i will team pick roots socks with you
geneva says only americans like roots but tbh i'm ok with that, more coziness for me.
HELEN: I totally thought only of the movie Roots and imagined sweatpants with a picture of Kunta Kinte on the ass.
RACHEL: i thought riese was wearing the band the roots as a pair of sweatpants
LIZZ: I thought the top of Riese's hair was super grown out and she was due for a dye job. But, you know, as sweatpants.
RIESE: that's actually 100% true about my hair though
---

8. Read a Gay Canadian Book, Eh
We read a lot of Canadian books because there are lots of smart queers in Canadians who write books. Here are some Canadian books we've written about lately:
Other titles by LGBTQ Canadians to check out:
---

9. Listen to Some Canadian Music
You are so lucky that Intern Grace (an American) and her pal Cassie Trouble (an Australian) have put together a fabulous playlist for you, chock-full of Canadian feelings.
Call And Answer
– Barenaked Ladies
Scott Pilgrim
– Plumtree
Sk8er Boi
– Avril Lavigne
Take Me Away
– Fefe Dobson
Boys Wanna Be Her
– Peaches
Tell Me Does She Love The Bass
– Lesbians on Ecstasy
Ulysses
– Mélissa Laveaux
Rebellion (Lies)
– Arcade Fire
Liar Liar
– Hunter Valentine
Limelight
– Rush
Someday
– Tegan & Sara
1234
– Feist
You Oughta Know
– Alanis Morissette
Hallelujah
– k.d. lang
A Case Of You
– Joni Mitchell
Connect
– Drake
Call Me Maybe
– Carly Rae Jepsen
Because You Loved Me
– Celine Dion
Heart Of Gold
– Neil Young
Mirror Me – She King
Nobody's Supposed to Be Here
– Debroah Cox
Sweet Surrender
– Sarah McLachlan
Wait Up (Boots of Danger)
– Tokyo Police Club
Pow.wow.wow.
 – Cris Derksen
The Devil's Paintbrush Road
– The Wailin' Jennys
If I Had ,000,000
– Barenaked Ladies
---
10. Do What A Canadian Tells You To Do
CALLING ALL CANADIAN STRADDLERS — how do you think a non-Canadian could best celebrate this fine day dedicated to your fine country?