HAITI: As you may have heard, there's something of a crisis in Haiti right now, aka at least 45,000 are dead and at least 300,000 are now homeless. This is not really "fun" news. BUT it is good news that your favorite lovely lesbian ladies are doing something about it – from now on, 100% of proceeds from all three of the posters that Tegan and Sara are selling as part of their Sainthood tour will go to help relief efforts in Haiti, and for the day of January 24th President Gaga is donating all her proceeds, from ticket sales of her concert that day to any and all purchases made on ladygaga.com. And that's not all! The owners of three major GLBT cruise lines – Atlantis, Olivia, and RSVP – "are all joining forces with others in the community to raise disaster relief from their current and past guests." Get donating, y'all! (@t&s) (@gagadaily) (@prnewswire)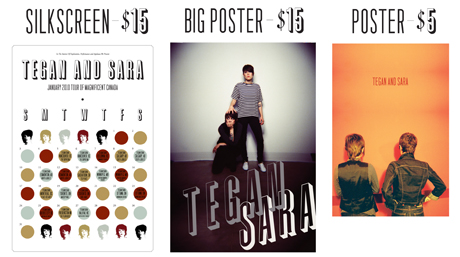 PROP 8 TRIAL: "David Boies and Ted Olson, what are they up to?" Olson jokes to Maureen Dowd. Dowd talks to the pair about their decision to take on the case and Olson going from defending George W. Bush to defending our right to marry & being called an "honorary lesbian."
[David] Boies, wearing a flag pin on his lapel, said that the state of California is engaged in "gay bashing." He spoke intensely about the gay and lesbian plaintiffs, who offered poignant testimony about their loving relationships and about wanting to be liked and accepted: "These people are people you would want your child to grow up and marry. You can be a child molester and get married. You can be a wife beater and get married. You can be a child-support scofflaw and get married. The importance of that emotional relationship is so vital to the pursuit of happiness that even prison felons, who aren't really procreating, have a right to get married."
GAGA: In other sad news, Lady Gaga was reportedly "feeling dizzy and having trouble breathing," apparently as a result of dehydration, at her show Friday night in West Lafayette. On the advice of her doctor, she has also canceled the shows in Atlantic City and Wallingford, CT, for the next two days. But she feels so bad about it, guys! Because she loves us! (@jezebel)
MAKEOUTS: In other news, SOME FAMOUS LADIES KISSED. This raises a lot of questions: What are the Critics' Choice Awards? Did anyone watch them? Does this kind of thing usually happen, because if so, maybe we will in the future. Also, is Sandra Bullock trying to eat Meryl Streep's face or what. (@gawker)
SUE/RO/GLEE: If you've spent the last few months watching Glee and asking yourself "I wonder what Rosie O'Donnell's feelings about this are?", well, you're going to be excited about this. "I would like to have a competitive cheerleading team against Jane Lynch," Rosie answered when asked which star she'd like to tangle with on the hit show… "And maybe she and I like fall in love and have a torrid affair." DON'T TELL ME YOU DON'T HAVE FEELINGS ABOUT THAT. Rosie does have a lot of Broadway experience so you never know! (@ohnotheydidn't)
PARTY DOWN: "Bisexual smokin' hot lady Megan Mullally has joined the cast of Party Down, the best show you're not watching but should be, in the wake of Jane Lynch having to leave to join Glee. Lynch will guest star in the season finale, as her character, Constance, gets married, and we see Mullally's character speaking to Lynch, exclaiming, "I'm your replacement!", to which Lynch replies, "Oh, I don't know if I can be replaced." (@ign)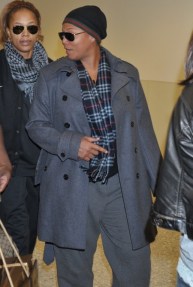 QUEEN LATIFAH: A Bossip article titled "King Latifah is Looking Manlier Than Ever" inspires a lot of reader backlash. Bossip writes: "We have to admit, as masculine as Queen Latifah is looking right now, she does a great job transforming. We're willing to bet she'll appear on the BET Honors special looking gorgeous, glamorous and amazingly feminine."
Some of the comments:
Well was it cold? Should she have put on a Mariah Carey snow bunny ensemble? What's the big deal?
Puleaze … she's dressed for traveling and it is the winter you know! Not everybody wants to be dressed up ALL the damn time. She doesn't need to impress anybody.
Shut UP! They aren't rumors. She's gay. Everyone knows that. She has never shown up to an event *****ociated with a man. She spends time openly with her girlfriend. So the f*ck what!
The QUEEN don't give a f*** about "those rumors," and neither do I. She is talented, makes her money, and minds her own business. Nobody CARES if she is gay or not. Get over it, already.
No wonder people are still afraid to come out of the closet with all this homophobia and judgemental crap still going on.
Obvs we all know that the Queen is gay, but really guys? This is how we prove it? Does this mean that Naomi Watts is gay, toooo: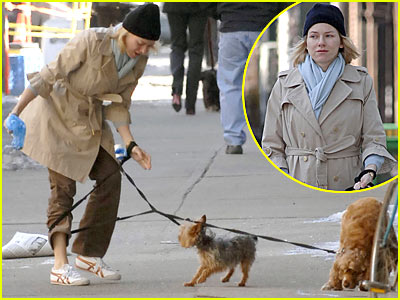 (@bossip)
CEASE AND DESIST: We've been following the Courage Campaign's prop8trialtracker.com pretty closely this week for obvious reasons, and so we're also following the story of how ProtectMarriage.com has issued a cease and desist letter to the liveblog website for appropriating their logo.  "While our client does appreciate the irony of the suggestion in your letter that a logo of a family made up of a man, a woman, and two children is "substantially indistinguishable" from a logo of a family made up of two women and two children, your assertion is incorrect." Pretty offensive, huh? (@prop8trialtracker)
IN RELATED NEWS: Maybe you knew this already, but 1) We're currently smack in the middle of the two-week-long trial to determine whether or not Prop 8 is going to stand, and 2) we've been writing recaps of each day's court proceedings, complete with graphics of Tyra Banks and Brian Kinney and lesbians in sailor suits, and maybe you should read them.
GENDER: A new film, Gender Puzzle, promises to examine the science of gender. "Are we on the cusp of discovering what determines gender? The old mantra – all girls have XX chromosomes and all boys have XY – is no longer reliable. Scientists are now looking beyond chromosomes to "brain sex" and the role of newly discovered genes. By studying transsexuals and people on the gender extremes, they believe they can unlock the gender puzzle." (@sexgenderbody)
NICE REPUBLICANS: It turns out that Ted Olson, our Republican hero of the Prop 8 trials, is not the only conservative in the entire world with a heart. Margaret Hoover, a conservative commentator on Fox News, has come out today in favor of marriage equality. "Some Republicans support gay rights, but prefer progress through legislative action or majority rule at the ballot box, rather than judicial action. But what if a democratic election imposes mandates that violate a citizen's constitutional freedom? In the event that majority rule insufficiently protects individual liberty, our system of checks and balances puts forth that it is the role of the courts, to guarantee and protect the rights to individual Americans." (@joemygod)