Welcome to What I Wore, a series where I explore fashion as shelter in traditionally heteronormative and patriarchal spaces.
---
Election Day in the South at a Church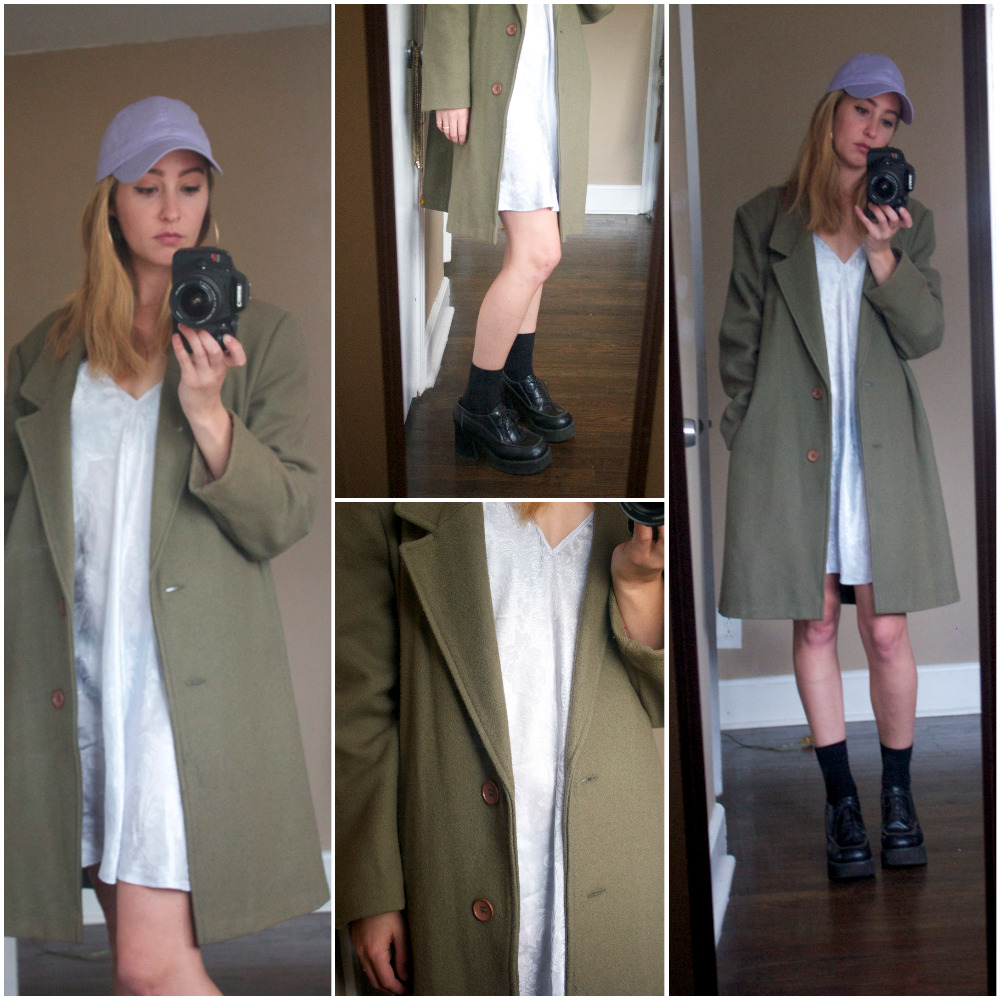 When I got my voter ID card it said my polling place was on my street, which was convenient, but also that it was at a church. I don't know, that feels weird right? Not a super unbiased spot?
I wanted to harness a femme energy that would make me feel my most centered so as to ward off whatever foolishness I was about to encounter, so I went with a silk nightgown as a dress, a long peacoat, a pastel hat and some tall shoes.
The old ladies definitely hated me on sight. I saw one woman hand the man in front of me a pen to sign in and when it was my turn to sign in she kept it next to her hand, unmoved. She made me reach for it. A power move.
Then I made my way to the machine and the woman standing next to it peered around to look at the screen and lingered there as I began the process, talking about, "Do you know how it works?" Lady, the machine looks like it was made by NASA, you're somewhere around 95 years old, I'm already two questions in, and I'm sending an email on my phone as I'm doing this. I got it.
For one brief, shining moment, I felt in control.
Success rate: 5/5
---
The Day After The Election, Anywhere
Safe to say none of us were doing well that day. I cycled pretty quickly to the rage portion of this particular grieving process, something that was triggered by the white men I saw walking past my window. They had this… bounce to them. Now some of you may be thinking, "That isn't fair, maybe that had nothing to do with Trump winning," to which I will tell you: I pass Confederate flags on my street to get to my house.
Unfortunately, I had to leave the house that day, and so I was faced with an important decision that morning. What would ground me in my rage in a way that would help me best express it to those around me?
I went with a black turtleneck crop top because life obviously has no rules anymore and some black baseball pants (Hey, by the way? Go to the boy's/men's athletic section at a thrift store and get baseball pants) to secure a "woman who's been slighted and is in training mode" movie montage vibe.
In hindsight I should have gone for a calming effect, I definitely should not have been driving, and no one won that day.
Success rate: 1/5
---
Another Day After The Election, Anywhere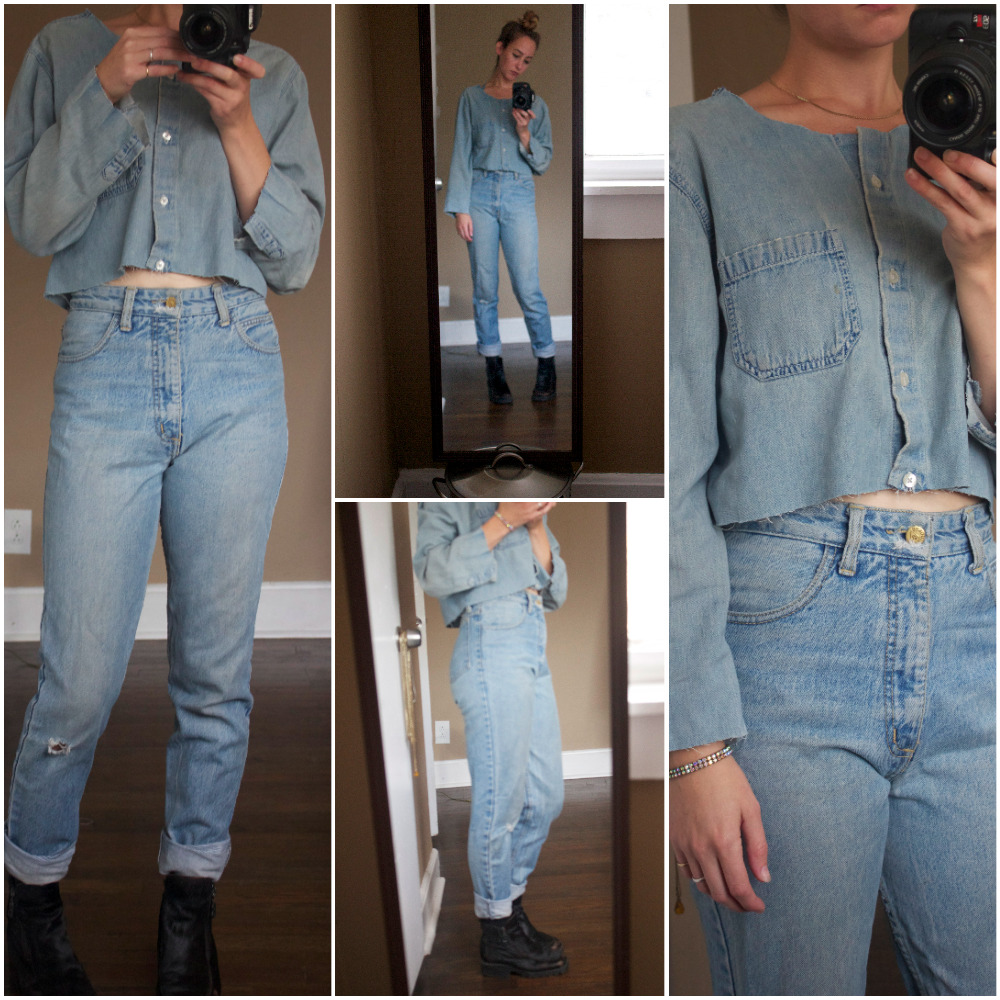 A strange thing happens when you read 65 articles a day, all of them bad, in terms of motivation to leave your house. Rather than leave it, your brain goes, "No, stay here and read more of them." When you're finally forced to face the real world, it can feel daunting.
Instead of facing our particular hellscape head on, I instead opted for: escapism. I call this a Texas tuxedo – which makes way more sense, @ me if you need me to explain – but as a lot of you call this a Canadian tuxedo, I wore it to serve as a prompt for an alternate reality.
One where I was in Canada going to the grocery store rather than in America going to the grocery store. Then maybe after going to the Canadian grocery store I'd stop by the doctor's just because it was free. By now the doctor's caught on and knows I come by just to hang.
It's peaceful there.
Success rate: 5/5