feature image via Shutterstock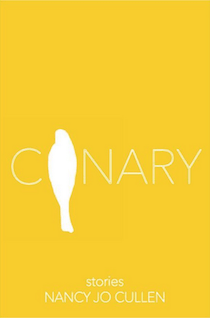 Canary, a volume of 11 of short stories by Nancy Jo Cullen and winner of the 2011–12 Metcalf-Rooke Award, is kind of weird and completely delightful. Largely set in Western Canada, each of Cullen's narrators struggles with the mundane, yet all discover a catalyst for change.
The stories in Canary are not difficult. Cullen relies on a language that ranges from the everyday to the clichéd, and often characters have "had it up to here" or "hear it through the grapevine." Someone is "the bee's knees. No, she thinks, he takes the cake." Someone else is "cool as a cucumber." Such language feeds the dual purpose of tone and characterization as – unexpectedly – its relative flatness brings individuals to life.
Some stories rely on recognizable structures more than others. In "Ashes," a family is on the way to slow implosion as news of the impending Mt. St. Helen's eruption plays in the background in an obvious juxtaposition. In "This Cold War," an unnamed narrator is obsessed with Jane Shaw, a red-haired girl she meets bar tending. They kiss in a bathroom during a shift before Jane moves to Marseilles with her boyfriend and never returns. Later, the narrator adopts a ginger kitten who disappears ("I don't think it was beyond that cat to have moved in with someone else. He had no feelings."). But though these devices are simple, they nonetheless capture layers of devastation and rising new possibilities.
Other stories are more unexpected. In one of the stronger pieces of the collection, "Happy Birthday," tension between Kate and Lydia – over childcare, work and a mutual failure to forgive – leads Kate to ditch her mother's birthday party and walk down the road to the gas station and the highway. "Hitchhiking no longer seemed reasonable. Hitchhiking was like some fantasy of the past because once it's over, did it ever really happen, or was it simply an illusion I had of my youth?" Minutes later, she's hitchhiking to Banff. In "Passenger," Harvey gives a ride to an acquaintance's baby-dyke granddaughter when he runs into her outside a Fort St. John Tim Hortons on the way to take his born-again dead wife's ashes to Niagara Falls. Amid Harvey's recollections of his marriage and Rayanne's anti-patriarchal commentary, the two manage to find common ground.
Many characters in Canary are queer. Sometimes queer people and relationships and issues are a focal point, and sometimes they aren't. All seem transient, yet simultaneously trapped – in unsatisfying relationships, disharmonious families and the general suckiness of life. By the end of their short tales, many have discovered their canary in a coal mine that will compel them to change – or else lead to their destruction.