I've been a magazine junkie since birth and in the past I've explored 15 Women's Magazines that don't suck, 100 Awesome Magazine Covers Featuring Lesbians, Six Lesbian Magazines From The Then Before Now and Ten Now-Defunct Magazines That We Miss With All Our Hearts.
Today, we'll be going very far back in time to when I was too young for Teen but too old for Highlights For Children, otherwise known as the late '80s and very early '90s. I'd pretty much read any magazine that arrived at our house, which included The New York Times Magazine and The Nutrition Action Health Letter, but there was a select group of magazines targeted at my actual age group which tided me over until I was officially ushered into the glorious and ultimately disempowering world of teen magazines for girls!
Top Ten Most Bestest Amazing Magazines For Pre-Pre-Teens, According To Me Circa 1987-1991
10. 3-2-1 Contact Magazine

A companion publication to the PBS television show 3-2-1 Contact, this magazine actually debuted three months before the show premiered. Apparently early issues included "reader submissions of computer programs written in BASIC computer language" and a column featuring a fictional "disc jockey" who answered computer-related questions from readers. I'm actually not sure if I read this magazine regularly, but I don't really see how anybody who loved Mathnet (a narrative story incorporated into my favorite PBS show ever, Square One) as much as I did could've turned down an opportunity to experience even MORE Mathnet in the form of this magazine's Mathnet comic.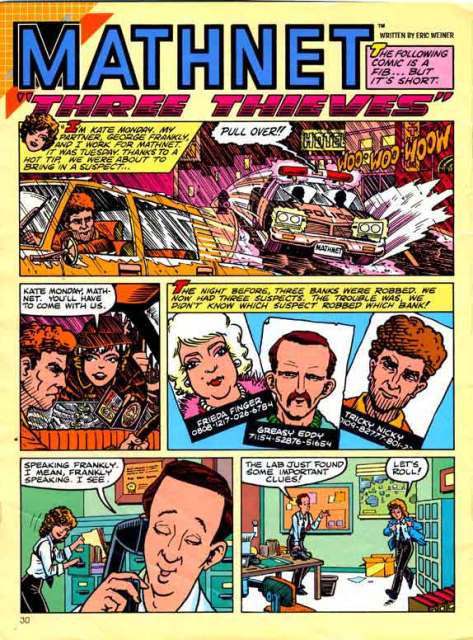 ---
9. Stone Soup
Stone Soup, founded in 1973 by William Rubel and Gerry Mandel, published literary writing by 8-to-13-year-olds, which meant I evaluated most of the pieces based on a scale of whether or not those punks were better writers than me. I never actually gathered the courage to submit, so we'll never know if they would've been interested in a 56-week serial about an all-girls baseball team in suburban Detroit or my epic multi-layered novels about time travel and magical eyeballs. Stone Soup incorporated as the Children's Art Foundation, a 501(c)(3) non-profit, and continues publishing six issues a year today.
---
8. Zillions
Initially called Penny Power when it launched in 1980, Zillions wanted to "empower kids to become financially literate, see through media hype, and make informed marketplace decisions." It empowered me to become a really ambitious entreprenuer at a very young age and prepared me for a lifetime of bitching about advertising.  At some point it folded into its mother magazine, Consumer Reports, just like a baby bird. The Billfold recently did a big feature about Zillions and how amazing it was, which is the first piece of documented evidence I've seen that suggested anybody besides me read it.
---
7. Ranger Rick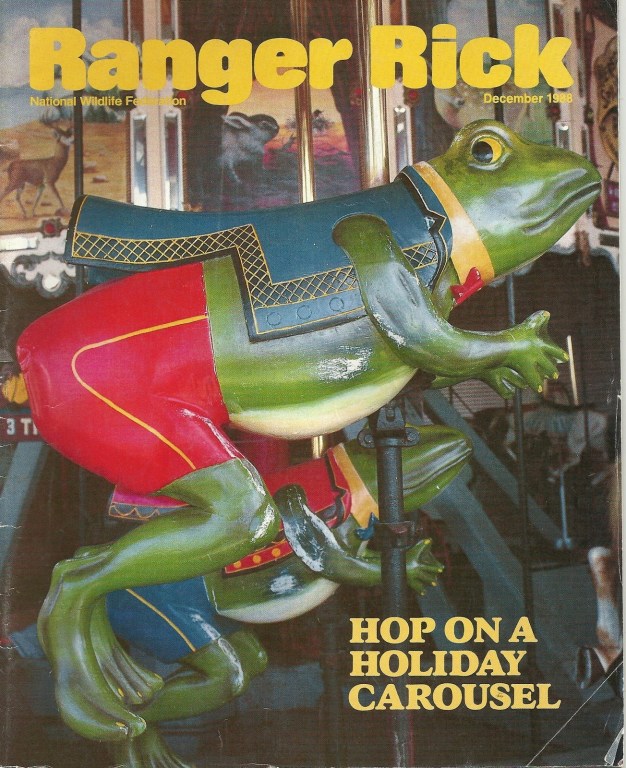 Ranger Rick is a children's magazine founded in 1967 and still published by the National Wildlife Federation, initially invented to encourage children to get off their asses and go outside, develop an appreciation for nature and subsequently care about the fact that the environment is fucked. To be honest I wasn't really crazy about nature because mosquitos and allergens are really crazy about me, but like any good liberal I was very concerned about the environment and enjoyed full-color photography. Also I felt a deep affinity towards Ranger Rick the ambitious raccoon and his problem-solving pals.
---
6. Cricket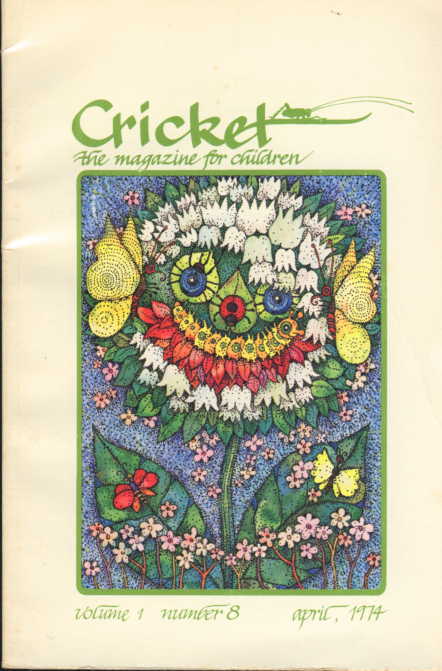 Marianne Carus founded Cricket in 1973 with a group of "historically minded writers and their artist and designer friends", intent on creating "The New Yorker for children." The 48-page magazine comes out nine times a year and features stories, poems, folk tales, articles and illustrations. They always had lots of copies at the library.
---
5. Cobblestone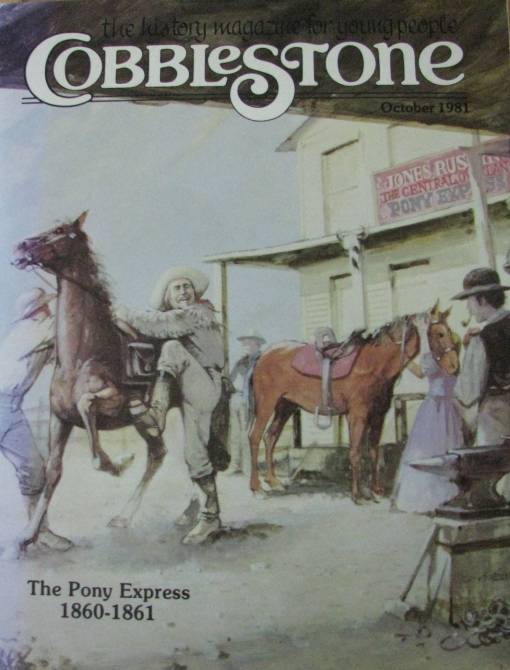 Cobblestone, which debuted in 1980 and is still in print, is brought to you by the same publishing group who brought you Cricket. Each issue focused on one particular historical subject. HISTORY MOTHERFUCKERS!
---
4. Boy's Life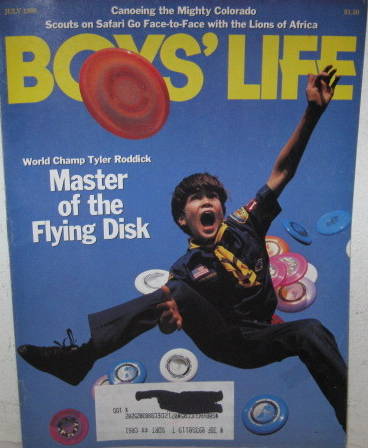 Boy's Life has been published by the Boy Scouts of America since 1912, and because my brother was a Cub Scout we got it. There was probably weird religious shit in it, but there was also a lot of stuff about hobbies and sports and other things I was into. Like FLYING DISKS!!!!!!!!
---
3. DOLLY Magazine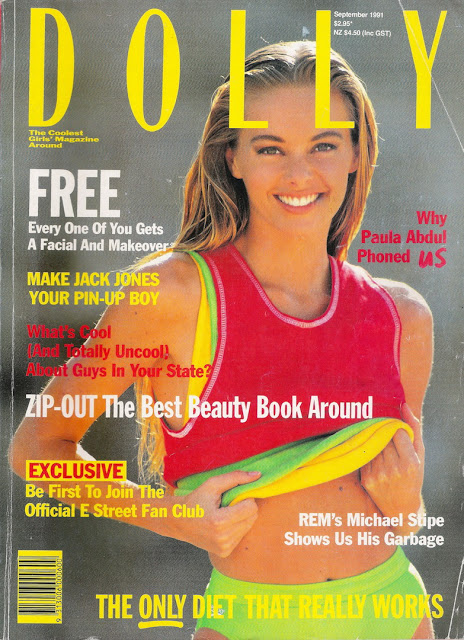 I wasn't allowed to read teen magazines until I was an actual teen, but my Aunt in Australia was like two years older than me which made it pretty easy to sneak some Dolly into my life before actually being part of its target market. She'd bring me issues of the magazine, which launched in 1970 and is still in print today, when she came to visit me. Fun fact: Dolly was actually the inspiration for our Beloved Sassy magazine.
---
2. Disney Adventures
This magazine ruled. It debuted in 1990 (and shuttered in 2007) so I aged out of it pretty soon afterwards, but I really appreciated the presence of Darkwing Duck AND Jennie Garth, all in one digest-sized package. The size was a real bonus because it made me feel grown-up, like when I read Reader's Digest at my Grandma's house.
---
1. Sports Illustrated For Kids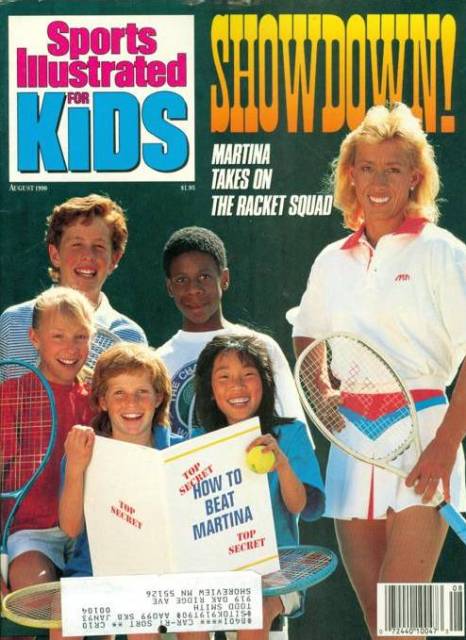 When this debuted in 1989 as a spin-off of Sports Illustrated I pretty much died of happiness. Then I came back to life and died all over again when I found out they had sports card inserts in every issue (I was a big baseball card collector, and even though the SI cards had no real value at the time, they were still fun to have.) It was probably how you felt when this website launched!
---
What were your favorite childhood magazines?