I remember the day I found out that Ilana from Broad City wasn't biracial. I Googled around until I found evidence that there were others like me: biracial girls who felt a little bit incredulous; just a hair shy of betrayed. To this day I haven't been able to convince whatever part of my brain that initially projected that identity onto her to unclench.
Part of my stubbornness may have to do with pride. When I was younger, I frequently asked strangers on the street if they were biracial and I had a pretty good track record for guessing correctly. It was a kind of gaydar. In fact, the two -dars are not, for me, unrelated, but I don't think I can get into all of that right now.
Lately, I have been wanting to write from an emptier and emptier page. To forget everything I know or think I know. To feel a sense of anticipation that a curving line is as likely to make an abstract shape or an ostrich as it is to make a letter. Maybe it's the fact that I was invited to dance freely to classical music in a yoga class a few weeks ago and realized how much I missed ballet. I was about nine years old the last time I danced like that. I used to choreograph routines and zigzag in diagonal lines across the living room to Anita Baker.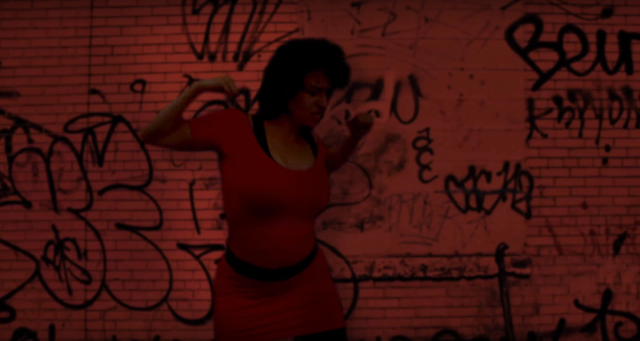 In college I spent a lot of time thinking about the book Cane, in which Jean Toomer begins sections with the fragment of an unfinished circle. Before the lyric essay was an origami bird in a mostly white literary world, Toomer wrote a thing that was concerned with racelessness and it was prose and also some poems and a play. Ralph Ellison said, in his 1953 National Book award speech, "we who struggle with form and with America."
Sometimes, when I stretch in the morning, I get light headed and I have to crawl onto my hands and knees to stay steady or else I fall down. When I start to come to, it feels warm and good, like I am waking up as a child. Fainting might not be the best way to do it but there are rituals that we can perform in order to create what feels like a blank page. Rituals that find a way to circumvent or subvert or deconstruct or dismantle or trip up or cover over or swim out from under the constriction of binaries that make it hard to breathe.
In CA Conrad's book, Ecodeviance: (Soma)tics for the Future Wilderness, the poet offers a collection of exercises that tip-toe toward a dreamscape that we can enter together: "I rode several of my favorite escalators in Philadelphia, taking notes up and down the vantages. At the top and bottom of the ride I would show photographs of myself to strangers and ask, 'EXCUSE ME, have you seen this person?' Sometimes there was confusion."
Conrad is as much a mediator as he is a creator. He speaks of crystals: "I touched the tree with my left hand while speaking into my crystal in my right hand, 'PLEASE translate any messages my tree friend has for me.'" He does not take the function of any object or body for granted: "At each security camera I paused, looked into the camera, DIRECTLY IN THERE, and stuck my tongue inside a flower… A security guard asked, 'What the fuck are YOU DOING?' I replied, "I'M A POLLINATOR, I'M A POLLINATOR!!"
All along the way he introduces categories, boxes, indicating what it is we need to release ourselves from, even though the maneuver is always so delicate: "My generation is the last to have our mothers touch their bellies talking to us as male and female." And, "The ultrasound machine gives the parents the ability to talk to the unborn by their gender, taking the intersexed nine-month conversation away from the child."
What does language sound like when it makes space enough for bothness?
It might sound something like Broad City.
Every episode seems to like to play with the notion of opposites. So often they split the screen. Ilana is usually the black one, like, pop culturally. Abbi plays the white part– what with her adoration of Laura Linney and her devotion to Oprah. And then they have that twin thing where they speak their own language together, which is laughter, like the biracial girls in Danzy Senna's Caucasia, and they tunnel their way toward the space where "Pass that Dutch" is one with "Gypsy." Suddenly the world is speaking two languages at once. And Abbi and Ilana teach you how to speak this way, or they teach you that we all know how to speak this way. That we can find, like CA Conrad did, a new friend on the escalator who will get it. Someone who will look straight into both your eyes without needing to split you in half.