Rae Spoon needed two things: a voice and a home.
A personal narrative that is as sincere as it is pulverizing, Rae Spoon's First Spring Grass Fire is the transgender singer-songwriter's first published foray into prose. A story of escape, liberation and love, there is no need for Spoon to fictionalize in order to make us believe in the impossible. As a survivor of an abusive father, an isolating pentecostal background and a sheltered community, their own successful attempt to arrive at self-acceptance and self-love is enough to convince us that nothing ever is impossible in the first place.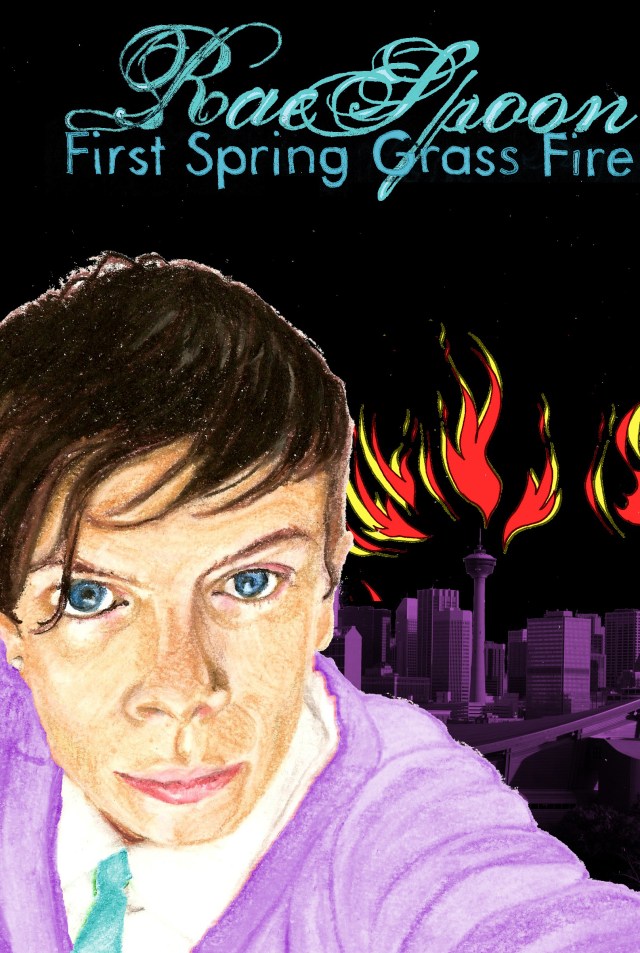 Spoon was born into girlhood and quickly realized it was as ill-fitting as their sister's hand-me-downs. But the story can't end there. Told in the first person, First Spring Grass Fire is a series of memories from Rae's childhood in Alberta, Canada, delivered in the form of chapters that read like short stories and that add up to, and make possible, their eventual understanding of who they are – without everybody else's expectations. As Rae navigates a misleading and frustrating adolescence as female, they tell of each step toward the eventual end of that forced identity with poignancy and perfect hindsight. Leaving nothing out and saving no face, the book takes on gender, homophobia, and ignorance in the first-person without looking back. It's an honest account of how it feels to unprogram yourself from our world and how difficult it is to make sense of it at all. Within this book exists multiple journeys, each told with a forgiving nostalgia for a place the author never got around to understanding as "home," including a wrestling with religious faith and the beginning of a new life.
"Billy Graham stopped singing. Looking out over the crowd around the stage, he exclaimed, with sweat pouring down his face and a tremor in his voice, that hwaven was going to be exactly like this meeting, like church, only it would never end. It would go on for eternity.

This was the beginning of doubt for me."
As a coming-of-age novel, First Spring Grass Fire is one of the most honest and most brutal. With emotional passages about abuse and long-winded tales of attempts at safety and pride, it's one more well-suited for queers than the kind we grew up with; less about men in cars driving to their eventual emancipation and more about what it's like to be completely surrounded and stuck and make it out in one piece anyway. It's a unique story with a common heart. It's an aching to belong and to be comfortable. It's growing up.
"when I play the tape I gave her fifteen years ago I cringe at how young I sounded, but I can also hear the terrified teenager that she heard. I can see what made her pick up the phone."
First Spring Grass Fire is about the small-town queer who survives, the long road to being okay, questioning your faith, and questioning your world. It's short but decidedly not sweet, quick but not easy. A tell-all tale of gender, sexuality, identity and self-love, this book will remind anyone who kept going how bittersweet it was to finally get there and serve as proof to the rest of us that it's never too late to start packing.
To check out Rae's book tour dates, simply go to their website. Here's looking at you, Halifax!