Hello little monsters! This week I ate an entire family size bag of white cheddar popcorn in two days. But I took a short break from the hypnotism of UTZ brand snacks so I could round up all of the stories we missed this week!
Lifestyles of the Rich & Famous
Mila Kunis, the girl you wished you were banging on your date to see Black Swan, is going to produce a feminist series called Meridian Hills for the CW. And Sara Ramirez of Grey's Anatomy is a self-described gay ally for life! BFFLZ! Maybe all of these sweet celebrities can help smooth over the conflict between seapunks and Rihanna.
Also, LOL at a female anchor from Ohio's Fox station calling Rachel Maddow "an angry young man." Jesus Christ, fuck off already.
Also, there's an Amanda Palmer video out that Crystal says is basically porn. See for yourself!
Gays Around the Globe
This week in Spain, the Constitutional Court reaffirmed gay marriage. And the incoming Archbishop of Canterbury (so chivalrous) pledged to think a little more about hating gay people and evaluate if it's still okay. Lesbians from mainland China lived it up at Hong Kong pride, which drew 4,000 in an effort to smash homophobia and the patriarchy forever and ever amen.
Yet in Liberia, gay marriage is just one of the targets of a new homophobic campaign, and in New York, queer homeless youth are stuck on the streets.
While the outpouring of support has been heartening, Siciliano hopes that the renewed awareness will stretch beyond Sandy. "This is an ongoing crisis in the city, and the Mayor has been unwilling to increase the funding,wp_postshe said. "I was really struck by something yesterday. People were asking how long shelters will be open, and he said, 'We're not going to let anybody go sleeping in the streets.' Well, there are thirty-eight hundred kids out on the streets every night. The day-to-day situation for gay homeless youth in New York City is a hot mess. It's appalling that we can't provide more shelter beds. What kind of city are we?
Let's all take a lesson from Brazil, where homophobic doofus J.R. Guzzo, who formerly worked at Veja magazine (one of the most popular in the region) denied that the gay community existed and attracted the vitrol of basically everyone else who lives there. When he compared gay marriage to goat marriage, the newest meme was born: Goats to Marry.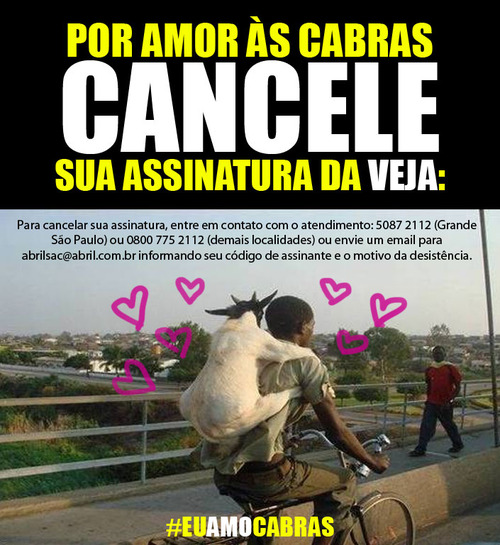 If You Need a Reason to Crush on a Mountie, I Have One
Look no further than this "It Gets Better" video for another reason to visit a Canadian park.
Good to Know
This week, HuffPo printed a lengthy thing on bisexuality that turned out not to completely suck! Also, keep your eyes peeled for an anti-DOMA video for the ages. Because it's on the way! OutServe SLDN and Freedom to Marry coming together can only mean the best PSA of all time, I think. Maybe while we wait we can review great gaycation packages and destinations.
And in case you were wondering, your period really is ruining your life and your health. At least sort of.
According to recent reports, a woman's monthly cycle is more than just an inconvenience. Certain times of the month can contribute to worsening asthma symptoms, an increased risk of certain types of knee injuries and even the cycle of poverty.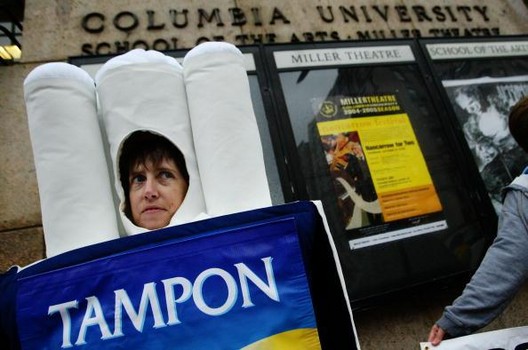 Lastly, did you know Brittani Nichols went to Yale? She's so amazing. And hilarious. Here's a video of LGBT people who went from Yale being typically overachieving people with great voices and theatrical properties!