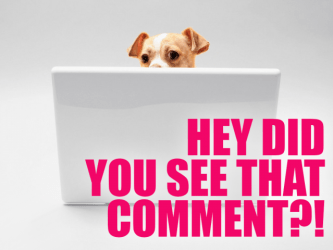 Happy Bra Week, workaholics! This week Cara explored the linguistic roots of the brassiere, Mey introduced us to "Busty Girl Comics" and DeAnne Smith tried her hardest to get you out of your underwear altogether. Check out the full list of bra week posts for more topics like binding, lingerie shopping and the magic of tomboy-femme bras.
Hansen has 33 delicious ways to eat avocado, Carolyn has some spring reading suggestions and Laura recommends using Splitwise for money management. Or you know, just go ahead and just break up with your girlfriend because she never paid her half for that Malm bed frame you guys bought from Ikea.
Yes, Glee is still on and Riese is still painstakingly writing about it. And what even is MTV's pseudo lesbian show, Faking It? Mey tried to figure it out.
Firefox's Brenden Eich found out that it's hard to be a homophobe and a CEO these days and GLAAD announced that Laverne Cox will be receiving their Stephen F. Kolzak Award at their Los Angeles Media Awards event next week.
We rounded out our fifth birthday celebration with more top five posts including foods Brittani hates and things (long lost wanderer) Vanessa wishes she'd packed for her big adventure.
Guess what else, boi scouts? Scouts Honor Clothing Company wants to send you to A-Camp in May! Just be sure to apply for their campership by April 9th. Finally, we're all planning a post-A Camp trip to Gayworld this summer, won't you join us?
---
On Things Lesbians Said About The Internet In 1994:
The Must-Read Award to Leigh:

The The Man, The Myth, The Legend Award to Colleen:
The This Was Supposed To Be The Future Award to Alaina and Danielle: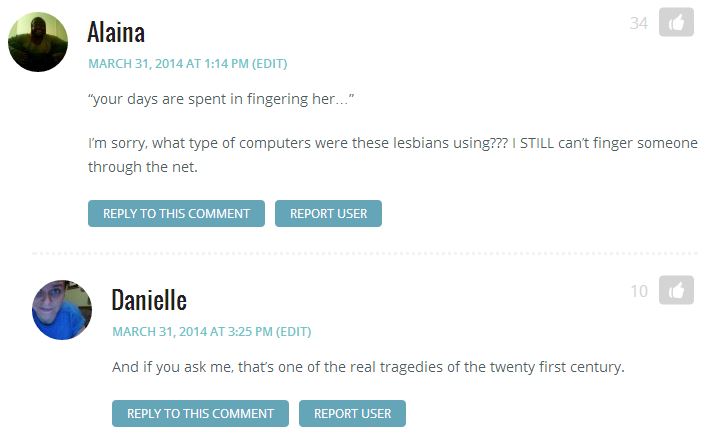 On MTV's Fake Lesbian Show "Faking It" Makes Me So Confused:
The Support Group Award to Tievan and Audrey:


On Five Foods You Should Never Eat Again:
The Divergent Award to whatifiguredout:

The Evan Rachel Wood Avocado Award to livethequestion: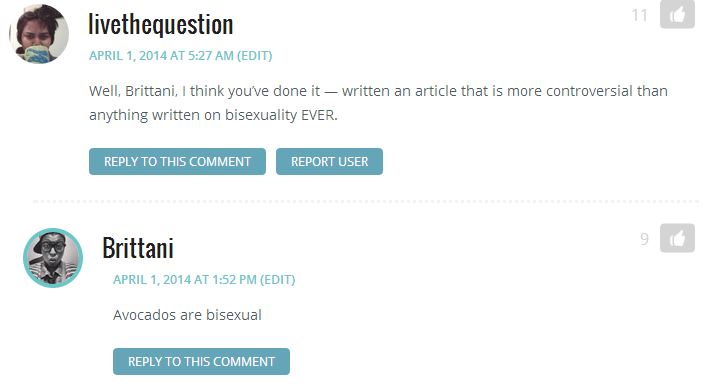 On DeAnne Smith and Taking Off That Bra, Girl:
The Is The Popecat Catholic? Award to DasGigler: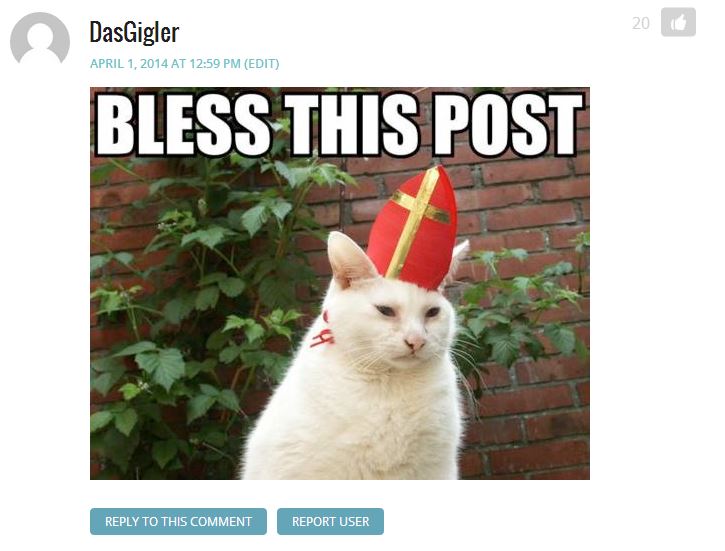 ---
See a clever, hilarious or thought provoking comment around this website-ship? Email it to me at: carrie [at] autostraddle [dot] com!