WELCOME TO BRA WEEK! This week and next, the Autostraddle writers and some special guests will be giving you the scoop on over-the-shoulder-boulder-holders and otherwise-inclined chest-covering situations — fashion, history, feelings and so much more.
---
I'm gonna get that bra off you so fast, girl. What is that, a strapless half-cup padded Princesse Tam Tam? While you're registering your surprise that I know that, look in my left hand, because here it is. Bam. That's right, I'm the Florence Griffith-Joyner of bra removal. I do it so fast, people suspect performance-enhancing drugs are involved. They're not. I'm the cheetah of bra removal, the peregrine falcon, the sailfish. I unhook that shit so fast, I use my spare time between when I do it and when you notice to research the fastest animals on the planet. Did you know sailfish generally keep their characteristic erectile dorsal fins folded down as they race through the water at up to 110 km/h? I'll tell you what won't be folded down after your bra comes off, baby: my erectile dorsal fin.

While you were trying to figure out what I meant just now, I redid your bra, undid it, and redid it again. Oh, and I removed the bras of your best friend, sister, and grandma. Your grandma's dead? Nope, you just haven't heard from her in a while because she's been in shock over how quickly I take bras off. Hers had seven hooks. I undid them all, faster than you can say "channeling and underw–"
Oops, too slow. While you were getting that out, I went back in time and took off your bra three days ago.
You've heard of nanoseconds, right? How about DeAnne-o-seconds, because that's how fast I'm freeing your flappers. You don't call them flappers? Okay. It's a good thing your kazonga cage is out of the way, then. We'll have plenty of time to sensitively discuss how you'd like me to refer to your sweet, sweet sweater melons. Chimichangas? Quinoa cupcakes? Small batch bourbon bonbons? It's up to you, baby.
I'm faster than the speed of the light when it comes to getting those gum drops out of their packaging. I remove your bra so quickly, I put the "yonic" in tachyonic particle. It doesn't bother me in the least that tachyonic particles are hypothetical, or that most physicists don't think they exist because they're not consistent with the known law of physics. I'll tell you what, most physicists have not yet experienced the thrill of me taking off their bras. I feel sorry for them. Their big bangers need to breathe.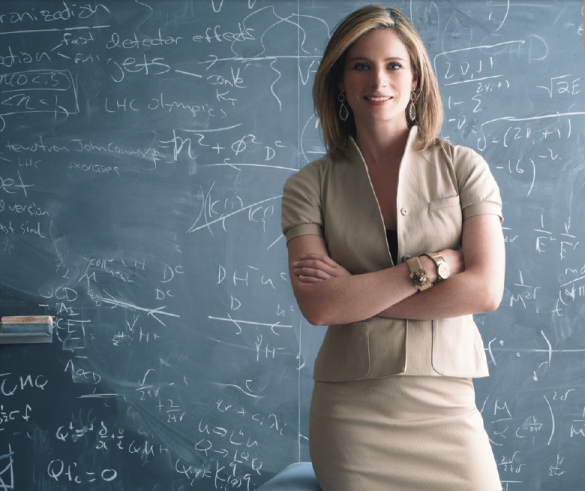 According to researchers, 80-85% of women are in the wrong bra. According to anagrams, 80-85% of women are in the wrong bar. According to me, 80-85% of women are right where I want them: completely astonished at how swiftly and effortlessly I remove their bras. The other 15-20%? They don't wear bras, because they already know it's pointless if I'm around.
I've got techniques. I do it with one hand. I do it with no hands. I do it with my feet. I do it with my teeth. I do it with the power of my mind. You know how you took off your bra last night, as soon as you walked in the door, snapping the front clasp through your t-shirt, then sliding the straps off your shoulders and arms, pulling it out your sleeve? Yeah, that was me. It was my idea, and I did it with your hands. That's how good I am.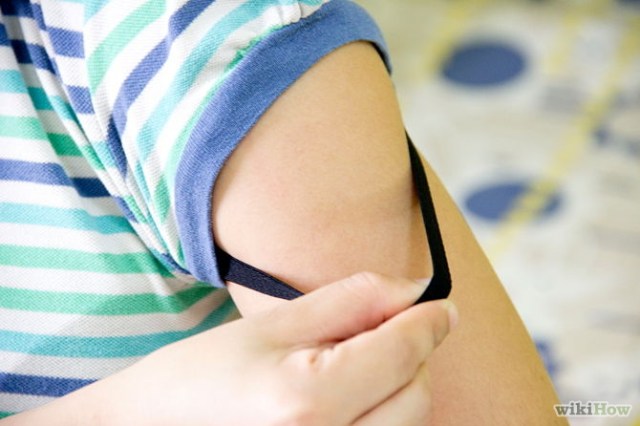 Like Muhammad Ali says, "It's not bragging if you can back it up." I back it up. Now why don't you back it up and let me at that bra, girl. You'll be outta that thing faster than I can point out that there's a huge difference between my goodhearted sexual objectification of your breasts during consensual sex in order to pleasure us both, and the sexual objectification that results from a capitalist, patriarchal, media-dominated culture, which reduces women to parts and denies them autonomy over their sexuality while claiming ownership over their bodies. What I'm saying is: I'll take off your bra lickety split, babe. Lightning-fast. Don't blink or you'll m–
What's that? You've already taken it off?
Well, can you help me with mine then? This clasp is kind of tricky.
---
Header by Rory Midhani
Feature image via Shutterstock.com