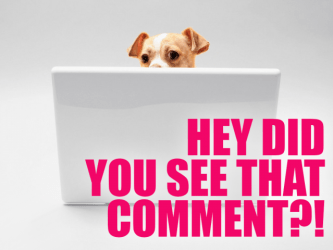 Hello, you cozy chestnuts!
As we inch ever closer to Christmas, Hanukkah, Kwanzaa, New Years, etc. etc., we're sipping on hot chocolate, perusing more gift guides, watching PLL get holigay and crafting presents for our favorites.
Feeling a little grinchy and struggling to get into the holiday spirit? Check out posts on ever so clever crafts, new merch and sex, sex, speed-dating and more sex.
---
 On Holigay Gift Guide: Everyone Must Get Stoned:
The Is This A Clue? Award to Carmen SanDiego: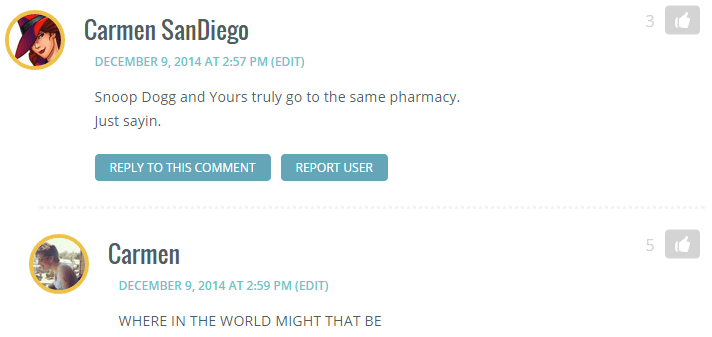 On Here's Your Christmas Movie Drinking Game:
The Jingle All The Way Award to Tess:

The Hallmark Homo Award to Sally: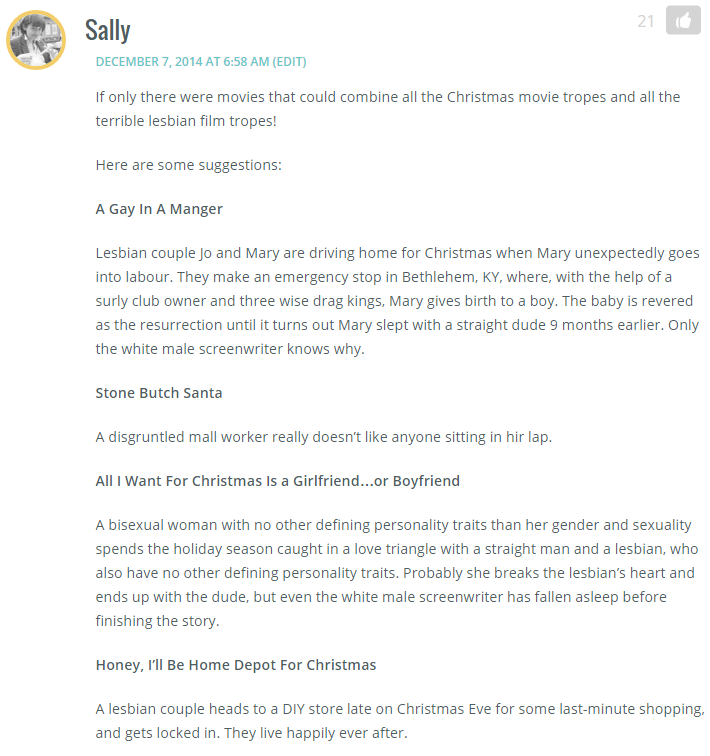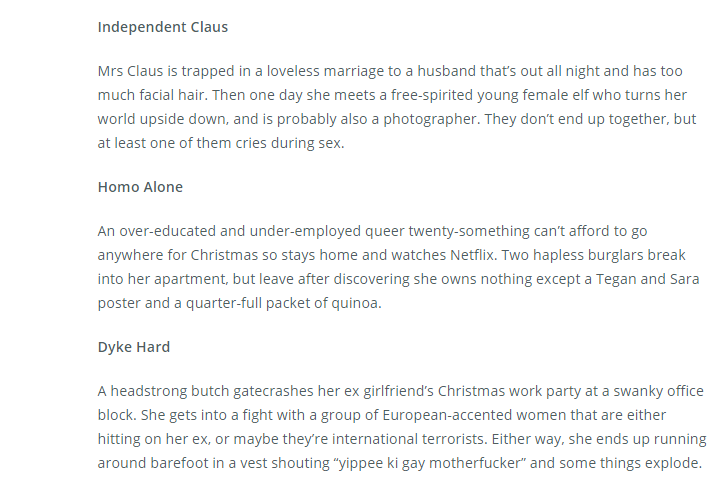 On Listling Without Commentary: 26 Excerpts From Negative Yelp Reviews Of Lesbian Bars By Men and Straight People:
The They Cannot Be Trusted! Award to donnamartingraduates:

On What If Taylor Swift and Karlie Kloss Are Kissing Partners? WHAT IF!:
The Shake It Off Award to Lora:

The Runway Look Award to mayonegg:
On Fools Journey: The Fascinating Life of Pamela Colman Smith:
The Male Tears Award to Brooke Palmieri and (shout out to AS writer Beth!):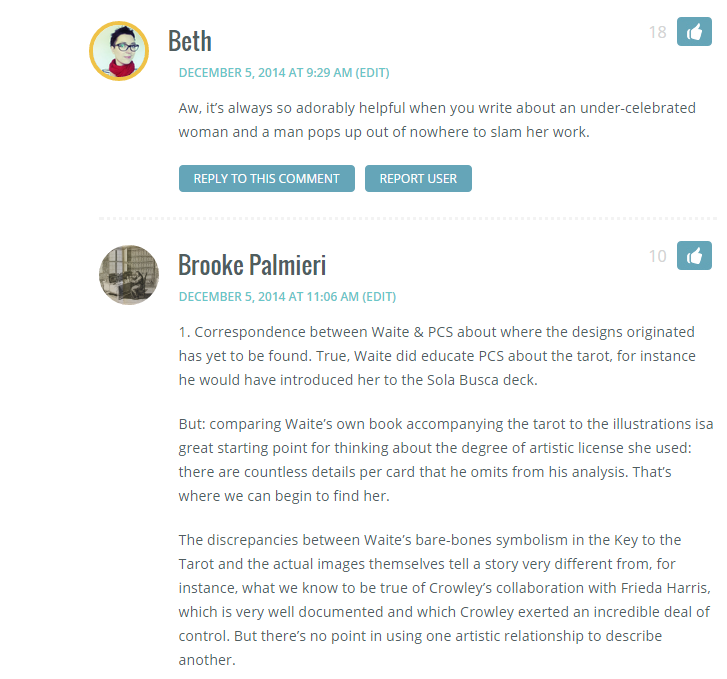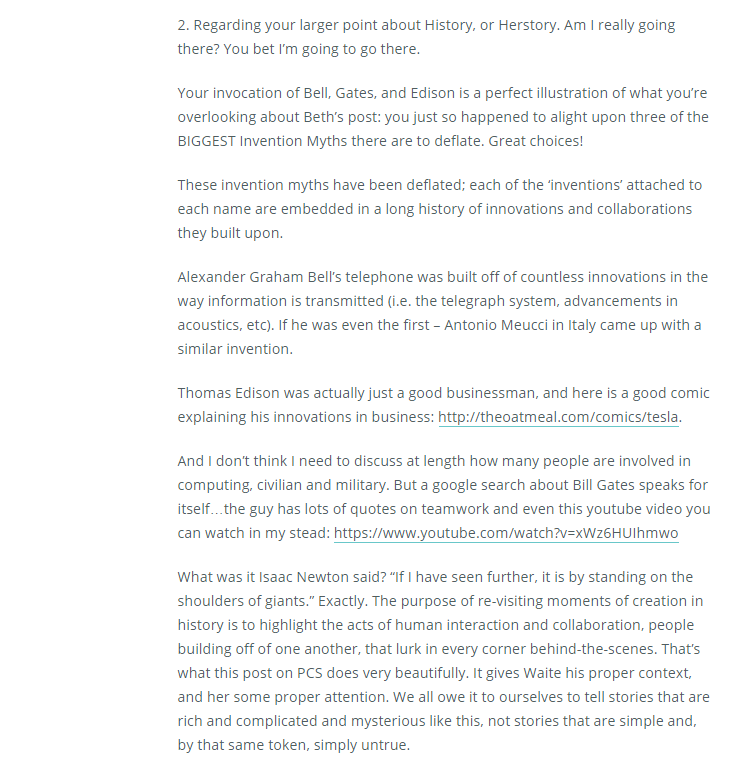 On The Curious Case of Alex Parks, The Celesbian That Briefly Was:
The Mail Kimp Award to Lauren:

On Clip Art is Dead: The Five Stages of Grief As Told By Clip Art and Gays:
The  

 Award to Tommy:
---
See a clever, hilarious or thought provoking comment around this website-ship? Email it to me at: carrie [at] autostraddle [dot] com!