Stoners, you deserve love. And more importantly, you deserve this sh*t.
---
It's a Lifestyle
Apparel
For sexy stoners only. The classic and comfortable sweatshirt. And in case you start feeling like you're at the edge of the atmosphere.
The best of both worlds.
Underthings and Accessories
Judging from the research I did for this piece, stoners love socks. So I decided to sock it to ya. (Get it? GET IT?!)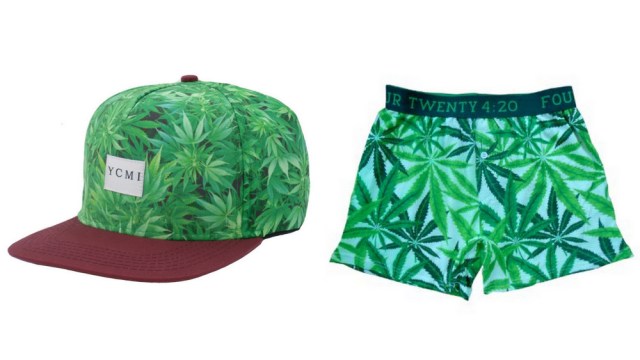 Adjustable Marijuana Leaf Snapback
This is probably the hat that would have enabled me to continue attempting to pull off snapbacks. It's that good.
420 Cannabis Boxers
For wearing while you sleep, eat, breathe, and smoke.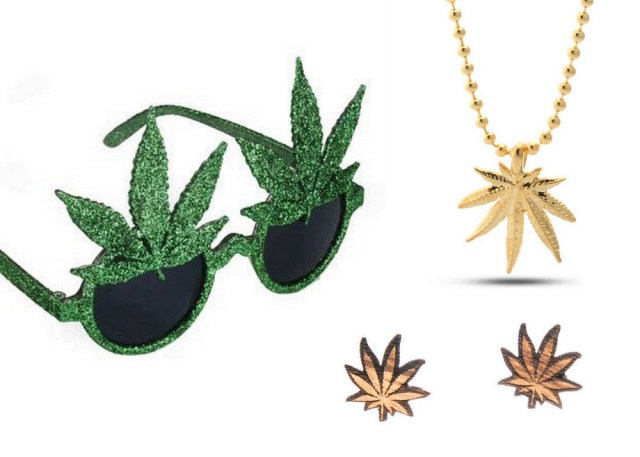 Marijuana Party Pot Leaf Novelty Glasses
I totally chose a photo for a feature image for this very website once because the girl in it was wearing these. I didn't even know you could own these! I didn't even know it was legal to be that fucking fabulous.
14K Gold Marijuana Leaf Necklace
Wear it even when you're in the house.
GoodWood 420 Studs
For you earthy types.
---
Miscellaneous
Silver Marijuana Leaf Phone Case
Stay sleek, ponyboy.
Pot Leaf Guitar Picks
It's about time you started being honest about what inspires you.
White Rhino Sticker Pack
White Rhino Stickers > Everyone Else's Stickers That You Put On Your Laptop
Skate Mental Pot Leaf Air Freshener
They said this was to cover the scent of like, skateboarding too hard? I know exactly what scent this is supposed to cover up. No ramp required.
iChief Phone Case w/ Papers Slot and Rolling Tray
Everything you could ever need for the long journey ahead, and in your favorite color. (No really, there's a lot of colors! You just have to click through to see them all.)
---
Expand Your Mind
The Official High Times Cannabis Cookbook
Get baked. For real this time.
Weed: 420 Things You Didn't Know (or Remember) about Cannabis
Test yourself before you wreck yourself.
The Little Black Book of Marijuana: The Essential Guide to the World of Cannabis
I've never read this book, but it both resembles a moleskine and claims to be "essential." Sold.
Little Box of Weed Magnetic Poetry Word Magnets
"Bring / Home / The Bacon / Stoner."
---
For High Rollers
Colibri Delta Soft Flame Lighter
Props to Robin for opening my eyes to the best lighter ever. Like, is this for real?
Juicy Jay's Jumbo Blunt Rolling Machine
Get from rolling the dutchie to passing it in ten seconds flat.

Lesbians Have More Fun Cigarette Case
Live your truths. Every single truth. The honest, naked truth.
RAW Rolling Tray (and there's a mini version, too!)
Y'know, for when you entertain.
Macanudo 3-in-1 Ashtray w/ Drawer
I am a total sucker for wood things, ashtrays, fancy things, and secret drawers. In other words, come to mama.
---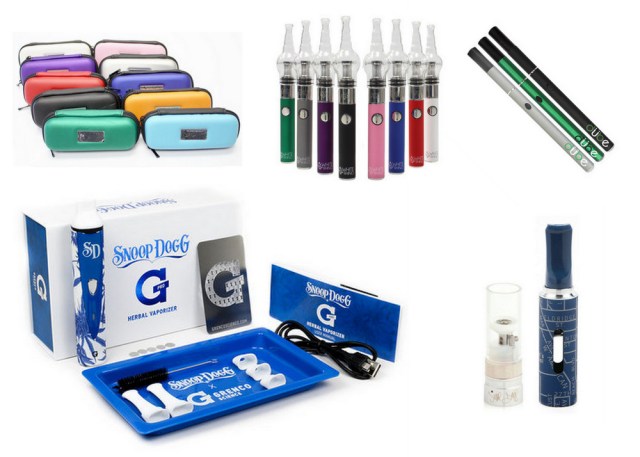 Hit 'n' Run
Vaporizer Travel Pouch
I really need one of these, because I already broke one tank on my e-cig just from twisting it too hard.
White Rhino Dome Vaporizer
SO FUN, RIGHT?
Dube Vaporizer
A small vape pen perfect for tucking behind your ear at the lesbian bar.
Snoop Dogg G Pro Herbal Vaporizer and Herbal Tank
I mean, it's Snoop Dogg. Don't mess.
---
Secret Stash
Medical Marijuana Cigar Box
Like I said about the whole 'living your truths' thing. The most obvious hiding place of all.
Bud Light Beer Can Diversion Safe
Dedicated to Delia Davidow.
10 Paper-Covered Cigar Boxes
Fun for the whole family!
Totally Bamboo Herb Storage Container
Good f*cking god I want this so hard.
Arizona Tea Can Diversion Safe
Bring it with you to high tea.