Homoganjas, I think most of us can agree that there is a substance more life-affirming, more satisfying, and more delicious than marijuana. That substance is butter. Spread on whole wheat toast, baked into a cupcake, or sautéed into a filet mignon, there are few things in this world as decadent or tasty as butter (with the exception of Nutella, which is basically hazelnut butter why are we kidding ourselves). Today, we are going to talk about the joyful union of marijuana and butter, to create cannabutter!
Cannabutter aka marijuana butter aka budder aka magic butter aka breakfast, lunch and dinner, is butter that has been infused with cannabinoids, the chemicals unique to cannabis that offer psychoactive effects (THC is one of these chemicals). Since cannabinoids are fat-soluble, they are best mixed with natural fats like butter and oil. So take a page out of Hannah Harto's book and butter yo shit!
This recipe is from The Stoner's Cookbook:
Things You'll Need:
1 lb. of butter
1 oz. of ground weed*
Cheesecloth
*IMPORTANT: Depending on your tolerance and the potency of your weed, you may lower or raise the amount you use. I always advocate a more conservative amount of weed, as you can always eat more to get higher. Being too high on edibles is very unpleasant and can make you sick. It's not a good time.
1. Melt the butter in a sauce pan until it is simmering. When melting butter, ALWAYS keep an eye on it and keep stirring to avoid it burning.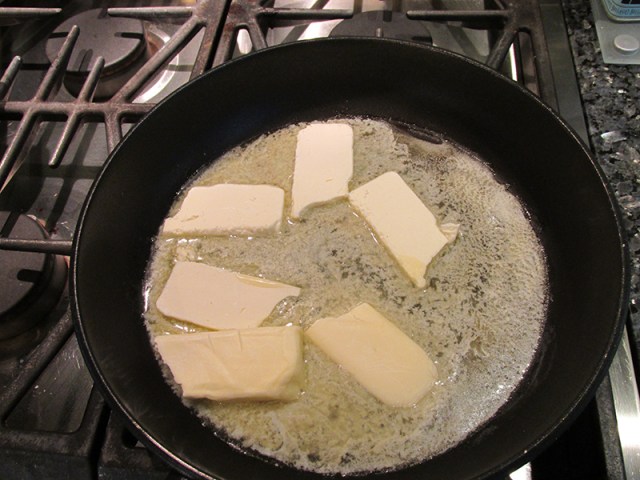 2. Add in the weed and mix with the butter. Let it simmer on low heat for 45 minutes to an hour. Stir frequently! The more butter you are making, the longer you let it simmer. The butter should reach a dark green, sometimes brownish color.
3. While the butter is cooking, place your cheesecloth over a plastic or glass container of your choice. You can secure it with rubber bands or little alligator clips, like I do. Are you still stirring the butter? Keep stirring!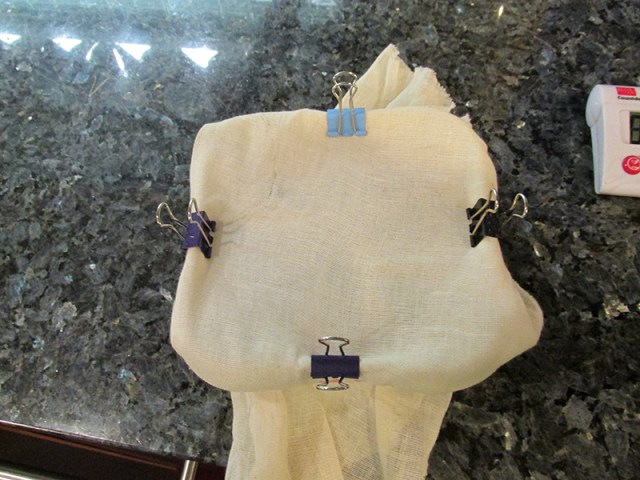 4. Once the butter is finished cooking, pour it over the cheesecloth and let it strain. Make sure to get all the liquid out of the cooked weed.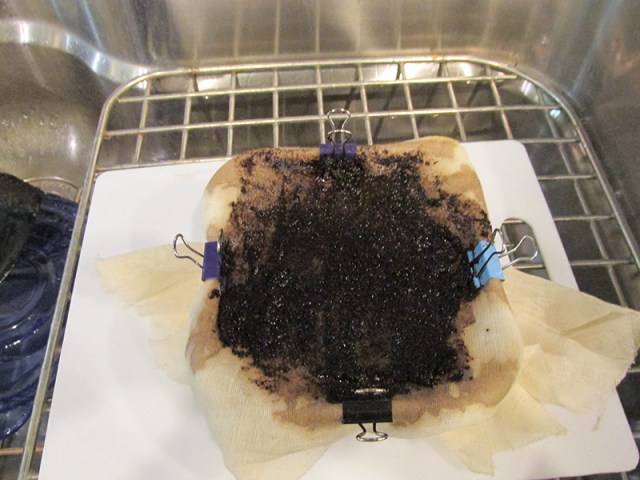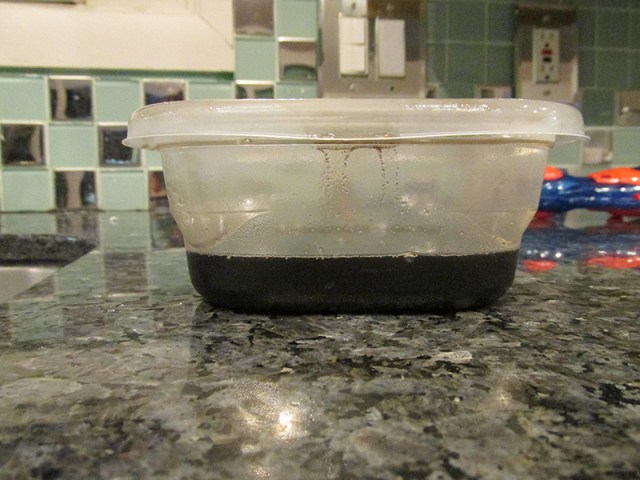 5. Chill the butter over night. It will naturally separate into canabutter and water. Just pour out the water, and you've got your cannabutter solidified and ready to go!
6. Substitute your cannabutter for regular butter in your preferred baked goods recipe and go to town! Just remember to eat small servings of whatever you make and give it at least 30-45 minutes to kick in before you go for the second cookie/slice/brownie.
Now the final question, of course, is what are y'all baking? Share your favorite edibles recipes below!
---
In High Femme, we talk about anything and everything Marijuana related, from legalization to pop culture to how to make your own bong using a box of Diva cups and a broken lamp. Whether you're a newbie who doesn't know a blunt from a joint, or you're planning your gay dream wedding to Mary Jane, this column is for you. Puff, Puff, Pass.
Header by Rory Midhani