As a gay person, sometimes you really need to hear things about other gay people. You need to hear that a) they exist b) they are capable of heroic things and c) some of them might want to have sex with you. This is even more true if you are a young gay person. Especially if you are a young gay person at a small-town school who may or may not know that you are, in fact, a gay person.
When I was fourteen, I doodled girls in the margins of notebooks without knowing why. Once my friend Sarah-Jane shaved her head and kissed a girl onstage at a punk gig in the back room of a hotel. I had to lock myself in a toilet cubicle until my legs stopped shaking and my heart slowed back down. The next week my classmates spoke about it in corridors. Her mother called her a lezza. It was the best thing that had ever happened up until that point. But after a few days the scandal died down and there was nothing even remotely gay left anymore.
I didn't realise until later how much that sucked. Because aside from getting history in order or knowing what osmosis is all about, the compulsory school system is meant to teach you how to grow up and survive in the world. It's meant to teach you right from wrong, that drugs can kill you and that you don't have to feel peer-pressured into your first clumsy fuck. If it does its job, it can help whittle you into an adult with ambition and opinions and drive. If it gives a shit, it can teach you what you're good at and help you accept the things you're not.
It's probably rare to find a school that does all those things. It's never easy to be hormonal and awkward and different. Sometimes there is incessant bullying and sometimes the adult-people are all out of fucks to give about it. Sometimes it can be severe and make you feel hopeless. And when you are a young gay person learning a heterocentric syllabus at a straighter-than-straight school, it can fail to teach you the most integral of things: that people like you exist, that they have already achieved many heroic things, and that probably, at some point, you will find one who wants to rub against you.
My own school days were not that bad. I'd even go so far as to say I liked them. I was a fan of stationery and literature. I fantasised about smoking joints with Sylvia Plath behind the sports hall, even though she was already long-dead. I had an English teacher named Mrs. Wright who looked like a sixteenth century heroine. I never skipped her class, and it always made my day when she paid me extra attention.
But no matter how many digits of pi you can recite or how well you know your syntax, for some people the hardcore-useful stuff doesn't get learnt until you have fled to university (or just fled). For me that indispensable 'hands-on' queer education didn't start until I was getting drunk in a dingy university room with a girl who liked my record collection. I'd never met anyone who liked my record collection. Lesson one: there's a lot to be said for diversity.
I finished school a decade ago and I've come to realise something in that time. You can call it nostalgia or perspective. You could even call it experience. But during my compulsory education, as a young gay person in a hetero environment, something amazing was happening. I didn't know at ten, at thirteen or at sixteen, that the itchiness I felt was the need to find stuff out about gay people. I couldn't put a finger on what was missing from my world. But now, when I think back to my extra-curricular teenage interests, when I listen to a song I once liked, something dawns on me.
And that is that without knowing it, without knowing myself, I was inventing my own private queer syllabus. Between the ages of ten and seventeen, the music and the poems I liked and the posters I had on my wall were teaching me I was queer when I didn't even know the gravity of the word yet. My personal reading lists and journal entries were somehow making up for what the school system lacked. My subconscious was subconsciously hinting at something larger than my experience could grasp. Or maybe my genome was just doing its job — there's no escaping your own blueprint.
It's like looking back at your own awkward self and saying Go! You don't know what you're doing, but you're doing it right! That self-made queer syllabus was, in a way, an unintentional preamble to coming out. It was filling in the void left by the hetero school system. It was the first experience of independent learning, and looking back, it was gay as hell…
+
Business Studies: Sylvia Beach
The first time I went to Paris, I was 14. I spent the visit in a state of longing, wishing I was older and better looking. I trailed far behind my family, embarrassed about the maps and cameras. I thought Paris was amazing. Then, walking along the left bank we passed Shakespeare and Company bookstore, and Paris became spectacular. As I was obsessed with books (and Paris), Shakespeare and Company was quite possibly the best thing I had ever seen. I wanted to disown my family right there and move in. But because that was impossible, I began reading up on the bookstore as soon as we got back to England. I read that the original was in a different location and was owned by a woman called Sylvia Beach who published Ulysses because nobody else would and that all the writers of the time used to pop round for tea. Sylvia Beach became my hero. I wanted to be just like her (except for the long skirts). I wanted to become a bohemian businesswoman who knew about literature and open a bookstore. I wrote about her in school essays and in my personal journals. I dreamt about going back in time and hanging out with her. Nobody else shared my enthusiasm. It wasn't until later that I realised a vital thing: Sylvia was a massive lesbo and in love with a woman named Adrienne who owned a French-language bookstore across the way.
I still love Sylvia Beach. But as a fourteen year old, was her gayness what made me so obsessed with her, or is it just a coincidence? Since then I've taken at least two girlfriends to Shakespeare and Company. Both pretended not to be bored when I told them everything I know about Sylvia Beach.
+
Music: Hole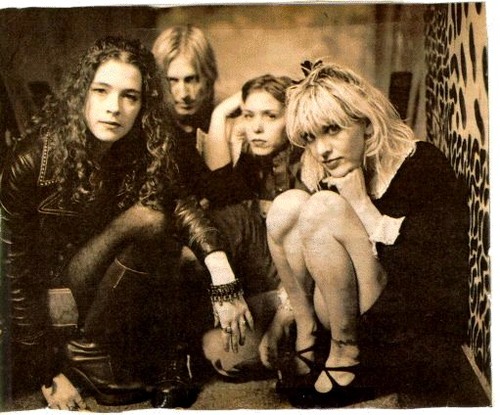 At 16 my favourite thing to do was to roll a joint and walk around town at night listening to Courtney Love sing Malibu on my Walkman. I didn't know anything about Hole and I didn't know very much about Courtney Love. But somebody made me a tape and then Hole was all I listened to for months. Perhaps I felt empowered by the lyrics. There was something fierce and sexy about them. Hole was basically the opposite of where I was but the place I thought I wanted to be. I taped a clipping of Courtney Love to my school planner and stared at her during mathematics. I think Hole fed me enough angry feminist music that I could finally begin vocalising my opinions. When we got the internet in 1998, my parents were mostly scared of it so I was free to look at whatever I wanted. I started reading up on Hole and my reason for liking them became even clearer – the internet told me that Courtney and Drew Barrymore had been known to bang each other. Even though I was kind of ashamed about it, this fact made me so excited I almost threw up. True or not, it was (and still is) a pretty hot thought.
+
Sex-ed: Clea Duvall
I didn't watch But I'm A Cheerleader when it came out because films like that didn't come to my town. But for some reason I had pictures of Clea Duvall on my bedroom walls. There she was in The Faculty. There she was cut-out from a magazine. She was the last thing I saw before I went to bed and the first thing I saw when I woke up. Perhaps I told myself I liked her grungy outsider persona. But with age I come to realise that she was probably there because I wanted to do private things with her in a dimly lit place.
+
English Lit: Allen Ginsberg and the Beats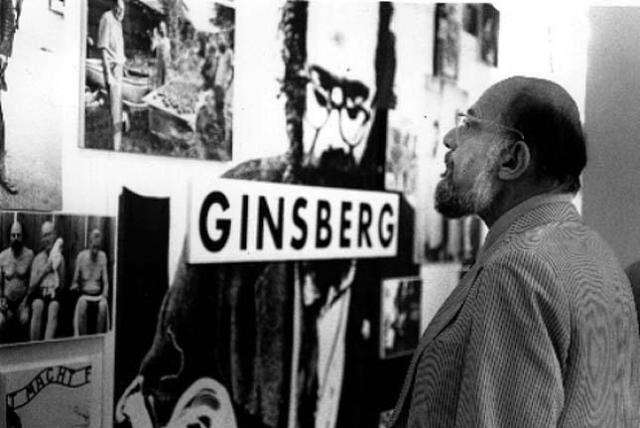 I bought a copy of Howl because I liked the word Howl and I liked the aesthetic of the black/white City Light edition. I didn't know anything about the beats or that Ginsberg was a big ol'queer. Then I got really into his poetry and read around the subject and started wearing plaid and army-and- navy boots. I read Howl in the back of lit class when everyone was focused on Ted Hughes. Not that I have any issue with Ted Hughes, but when you're 15 you don't want to be reading about tractors. You want to be reading about people being destroyed by madness and having gay sex with their best friends. Or at least I did. I read the hell out of the beats instead of concentrating on the school syllabus. And I've never regretted doing so, even when I got to university and realised how much of a cliché I was.
+
Drama: Pantomime Peter Pan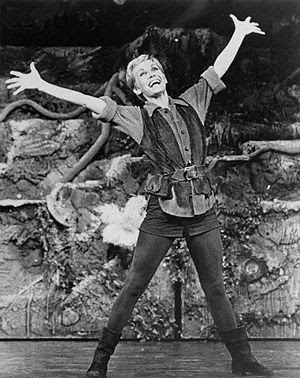 I don't think you have pantomime in America. In case you don't know what it is, here's a brief description as supplied by Wikipedia: "Pantomime is a musical-comedy theatrical production traditionally performed in the United Kingdom."  Until the age I realised how gross it was, my family used to go to the Christmas pantomime every year. And because my brother is hearing impaired we always got front row seats. I saw Peter Pan a handful of times, but when I was eleven something happened. Peter Pan was H.O.T. The way he flashed his sword. The way he flew across the stage on those embarrassingly visible ropes. My face got red. I grew cantankerous and would not join in with the parts where you had to shout 'he's behind you.' Peter Pan was way too good to be in such a stupid show. For months afterwards I fantasised about me and Peter running away together. I don't think this would have made such an impact if Peter was not a woman dressed as a boy. It was my first genderqueer experience. The first time I feel in love with androgyny. Sometimes in my fantasy, Peter would take off his leaf-suit and put on her jeans and a hoody.
+
Geography: San Francisco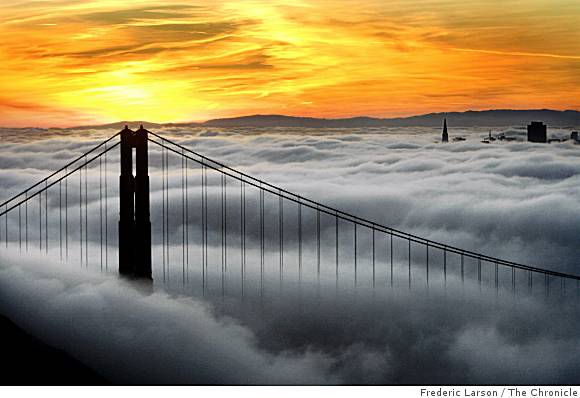 As a child I was obsessed with severe weather and natural disasters and subsequently earthquakes. My mother gave me a book about earthquakes and San Francisco was in it. Maybe it was the brightly coloured houses, but I instantly wanted to go there. I cut out pictures of fog from travel magazines and taped them to my wall (next to Clea Duvall). I begged my parents to take me. Years later I got to go there for two months with my then girlfriend. I had recently come out to my parents, and it was probably the gayest time of my life.
---
Sure, my gay studies were fairly superficial and not very diverse at all.  But until I left town, my world was the opposite of diverse, and what teenager isn't at least a bit shallow? Were it not for this unintentional queer syllabus I feel I might have left school feeling less well-adjusted. I may have had a problem when the girl who liked my record collection first put her hand down my trousers. These days things are different. Now there is The L Word and Glee and people are not scared of the internet. But I imagine it's still rare (if not unprecedented?) to find out in a classroom environment what woman did in dark alleys during the Blitz, that Gertrude was fingerbanging Alice or that the father of computer science was as queer as you turned out to be. For that reason I'd like to say thanks to my subconscious.
+
---
Special Note: Autostraddle's "First Person" personal essays do not necessarily reflect the ideals of Autostraddle or its editors, nor do any First Person writers intend to speak on behalf of anyone other than themselves. First Person writers are simply speaking honestly from their own hearts.