You know what's great about writing nerd stuff for Autostraddle specifically? When we talk games or tech or anything, we're free to have civil discussions on topics we're all nerd-passionate about without the usual male nerd proving thing that sometimes (though not always) happens on other, more mainstream nerd sites. It is with this in mind that I'm about to poke the beehive and ask everyone THE question: what is the best contemporary gaming console?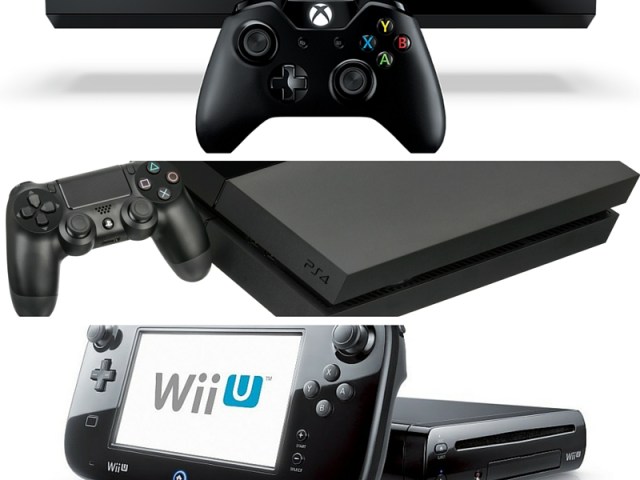 This discussion is almost entirely selfish — I'm saving up for one right now, and while I'm pretty sure I'm saving up for an XBOX One, I'm still not one hundred percent certain. I asked my Facebook and got basically as many answers as there were gamers. Everyone had different reasons, different pros and cons lists, different opinions. My friend Laura lent me her XBOX 360 for a couple of days to try to help me decide, and let me tell y'all — I am unused to anything after a Nintendo 64. She laughed because I've never played with two joysticks before; I was like THIS IS ONE TOO MANY JOYSTICKS and I kept running into walls and accidentally looking at the sky. I still really want a modern console, though, even though I'm kinda bad at video games — I used to love video games and I let myself get muscled out of enjoying them and taking up space in that world. NO LONGER. So let me qualify the "what is the best contemporary gaming console?" by also saying this: if a person could only have one and wants to pick THE BEST ONE, which do they pick?
I'm including a poll for people who just want to vote and bounce. But obviously Lesbian Jesus made comment sections for just this sort of discussion — feel free to bring in any and and all relevant information to make your point, things like pros and cons lists and playthroughs you find on YouTube and cost of subscriptions and cost of consoles and how smooth purchasing games is and how many indie games you can get and how many women work in the upper echelons of the company and what you personally own and who has the gayest games etc, etc, etc. I'm including three contestants in The Great Console Debate: XBOX One, Playstation 4 and Nintendo Wii U. I've all but ruled out the Wii U for myself because one of the things I want out of a console is Fallout 4, but I DUNNO WHAT IF THAT'S THE BEST ONE AND I'M BEING SHORTSIGHTED? Plus I bet there are a bunch of other people who are in my position, gamers of some other stripe (table top all the way!) and want to be Current and Relevant in the video game scene after taking a big long break from the bullshit parts of it. Now the nice part of comments is, if you think I've gone and left out a possibility, then you can totally present a different option I haven't thought of yet.
So which is it friends? Let the Great Console Debate begin!