ALI'S TEAM PICK: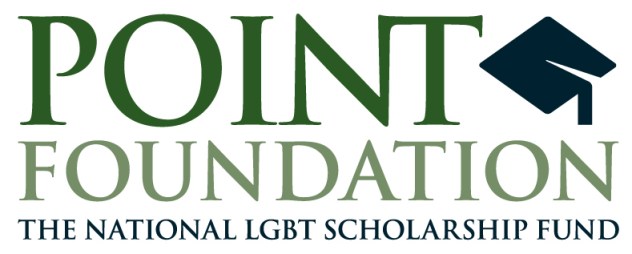 Point Foundation is the largest scholarship-granting organization for LGBTQ students of awesome and their application period to be a Point Scholar begins on November 1st 2012. If you're going to be enrolled in an undergraduate or graduate program for the 2013-2014, you can apply! All applications are to be submitted online. Everyone submits Part I and then qualifying applicants will be asked to submit Part II after that. The deadline for part one is January 14th at 11:59 pm PST, the deadline for Part II is January 28th at 11:59 PST. You may also nominate a student for scholarship and if you work in a school system or just want an extra source of info, here's a flyer for you to print out.
Point Scholarship funding amounts to about $25,000 per scholar per year (!!!) and that's not even all– a Point Scholar also partakes in leadership training and a Leadership Conference, and is paired with a mentor for the duration of their scholarship. And after graduation, there's the crazy amazing alumni network to consider. In return, a Point Scholar agrees "to maintain a high level of academic performance and to give back to the LGBTQ community through the completion of an individual community service project each year." Basically, this sounds like a ton of nerdy academic fun and it makes my heart beat rainbows and term papers. You should apply!
But don't take our word for it, see what other Point Scholars have to say via their YouTube channel. (P.S., anyone recognize Maggie Keenan-Bolger? This is a great example of a Point Scholar project!)
+
About Point Foundation:
Point Foundation empowers promising LGBTQ students to achieve their full academic and leadership potential – despite the obstacles often put before them – to make a significant impact on society. Point promotes change through education, mentorship, leadership development and community service training, and provides its scholars with the financial ability to attend the nation's foremost higher educational institutions. www.pointfoundation.org | www.facebook/pointfoundation | www.twitter/pointfoundation
To fund its scholarships and related programs, Point Foundation relies on donations and fundraising events.