We're really getting into the holiday spirit here at Autostraddle. We made a ton of new merch items, then we sold out of some, so we ordered more, and now we present to you the final round of special items: Vapid Fluff Tote Bags, A+ Gift Memberships, and moar Scissoring Sweatshirts!
Today is LezBiBuy day, started by Afterellen in an attempt to funnel money towards lesbian businesses who so desperately need it, and we've got a few ways you could celebrate:
Inspired by everybody's favorite kind of Autostraddle Content!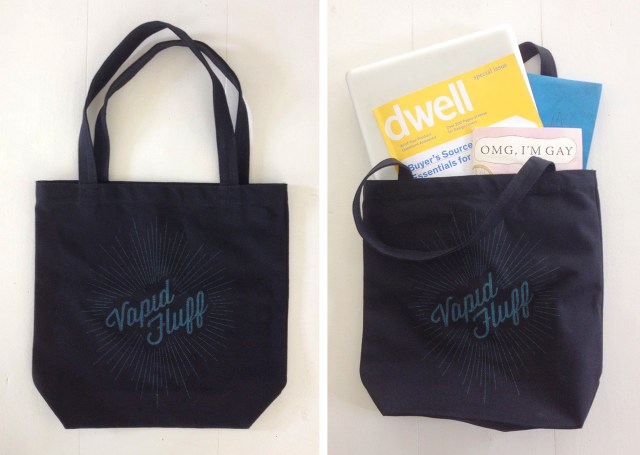 We looked for a slightly more sturdy tote than the regular canvas tote we're all used to. This one measures 14″ wide by 13″ tall with 4″ depth in the middle, so you can fit more stuff inside!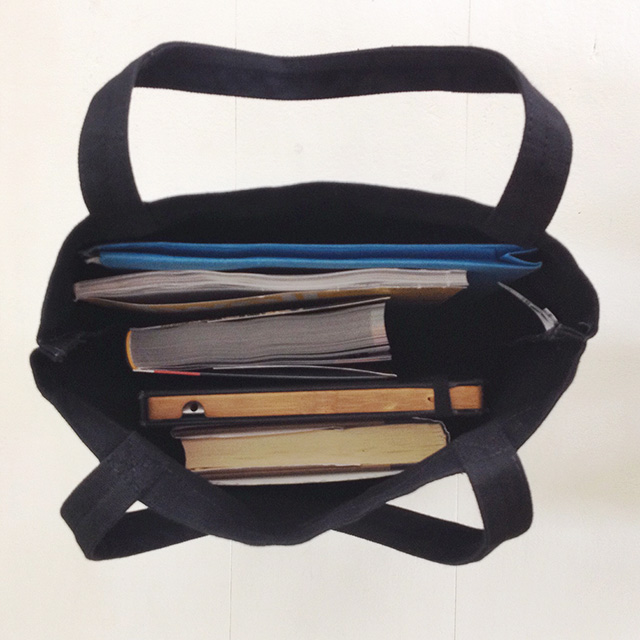 The imprint is a vintage-y faded teal on black canvas.
Everyone who orders a Vapid Fluff Tote Bag will get a FREE issue of Lumberjanes with their order! Get your tote today in our store this holiday for only $12!
---


It's a Christmas/Hanukkah/Kawanzaa miracle, because we finally figured out a way to offer an A+ Subscription Membership as a gift! Buy your special someone a year of Bronze, Silver or Gold to keep them entertained all year long.
---
In other news, Scissoring Sweatshirts are back in stock! We thought it'd take 'til December 8th but they are already here. IT'S A CHANNUKISTIS MIRACLE! If you've already got yours, be sure to instagram your cute self with the hashtag #scissorandsweat.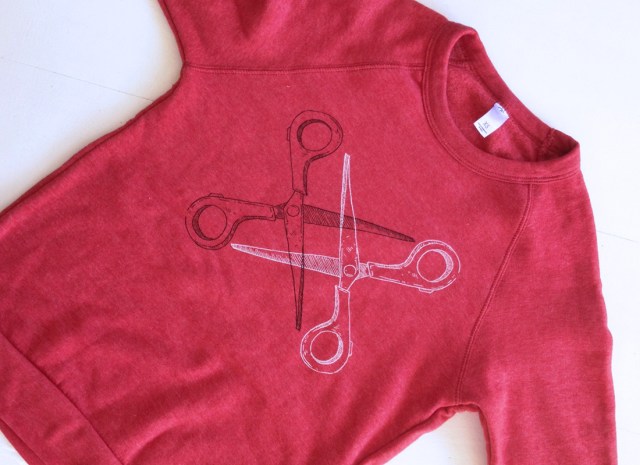 We couldn't believe how fast these sold out! We don't have a lot, so get them fast. If you miss out, don't worry. We'll be offering different versions in the very near future.
---
Also if you really wanna go hog-wild for #LezBiBuy, buying the first issue of Better Together, a collaborative 'zine created by the writers of Autostraddle and the ladies of Everyone is Gay is a way to support TWO INDEPENDENT QUEER BUSINESSES AT THE SAME FREAKING TIME. How cool is that.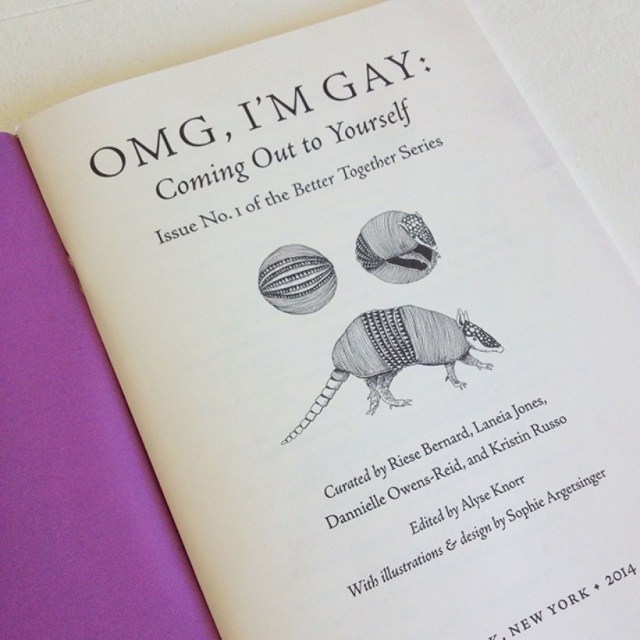 ---
---