What Is A+?
A+ is an extraordinary crew of really great humans who make Autostraddle possible, help pay writers and staff fairly, and become our dear friends!
6,900+ Members Strong
Don't just take it from us. Discover why thousands of people continue to support Autostraddle through A+.
What's In It For Me?
We have five membership levels with escalating cool perks. All members have access to our exclusive A+ content.
A+ Members are the beating heart of Autostraddle.
Members keep the site paywall free for EVERYONE.
That means the baby gay searching "am I a lesbian?" or "what does it mean to be bisexual" can find the answers they need for free, and that this library of queer community, culture and history is available to everyone, all over the world.
Members keep Autostraddle independent.
That means we can publish talented emerging writers and center voices that reflect the widely varying experiences of our community, even if they don't get big clicks. You don't have to worry that the company that owns us is going to close or sell and end Autostraddle forever, because we own us.
You let us work with advertisers who work for us:
We have the freedom to only work with companies that respect our readers who we're proud to work with. We're able to deliver a site free of invasive ads like pop-ups and auto-play audio that other sites can't afford to turn down.
Members support us in paying the LGBTQ writers, artists and generally awesome humans that make this site go.
We keep your money gay and we pay! On time! Ask any freelancer and you'll find out what a (SADLY) rare thing this is. The more members we have, the more work we can afford to pay for, which leads us to:
Members support Autostraddle's standards for high quality work.
We don't do clickbait. Even our vapid fluff is done thoughtfully. Whether we're writing about serious topics, covering politics, presenting personal essays or TV reviews, we're able to write directly to you, our core community. A+ Membership is a two-way street, and the most important relationship we have is with YOU.
Exclusive A+ Content
As an A+ Member you automatically get access to exclusive content. A+ members help keep Autostraddle free for everyone. We never put anything truly important behind the A+ paywall. To thank our members for their support, however, we publish a few pieces of bonus content for A+ members each month. Here are some of our favorite series: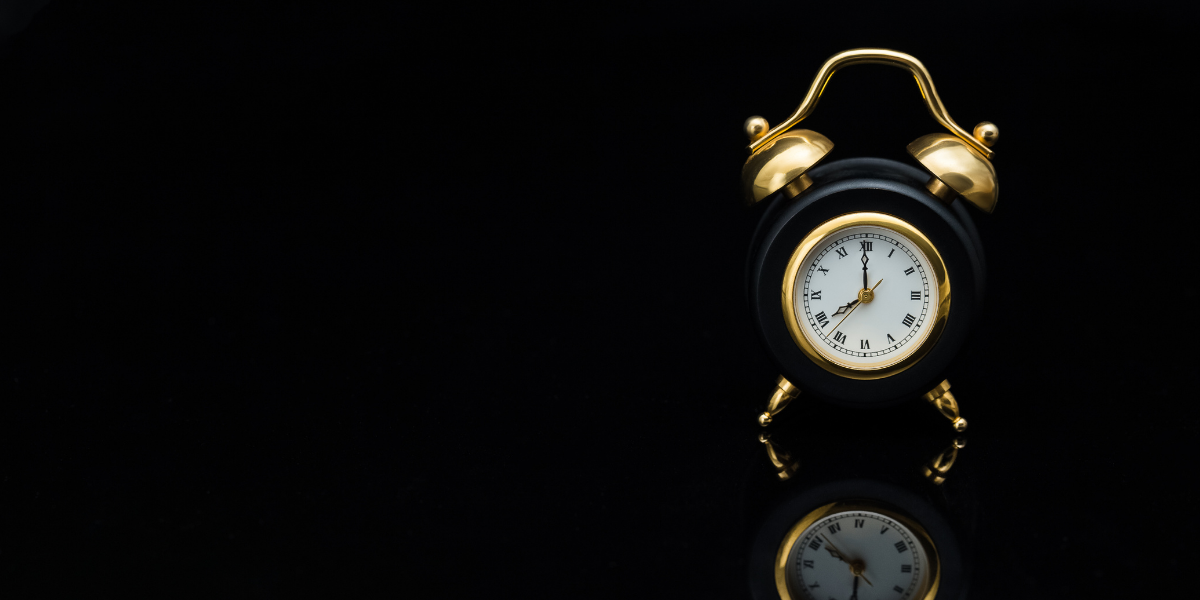 Whether we're discussing the relationships we stayed in too long, our guts, or even our most out-there voice memos, the A+ roundtables give our members a chance to get to know our team in new and intimate ways!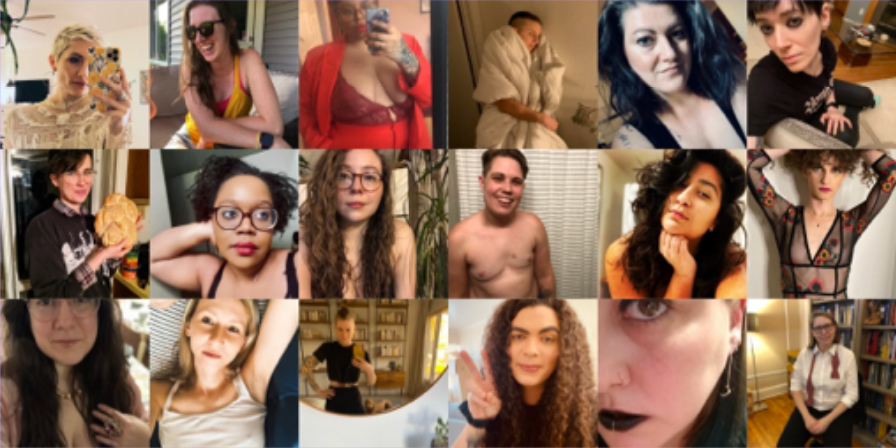 We wrap every month with an inside peek behind-the-scenes at Autostraddle. Read excerpts from hilarious team Slack conversations, see what the team's reading that month, read a letter from the Editor in Chief and more!
Spend your money on what you believe in.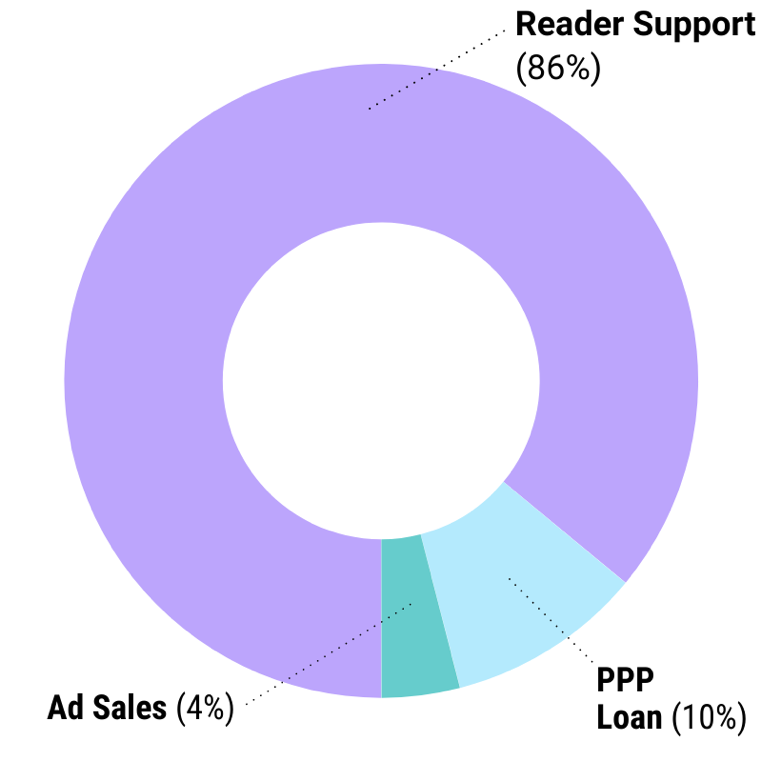 Your A+ membership will uplift a kind, safe, honest, queer community.
Your membership keeps us here for you, and for the next person. Every day, there will always be someone reaching Autostraddle for the first time. 86% of Autostraddle's revenue comes directly from readers. We need you. For just $1 a week, you can make sure we can be there, on a daily basis, to share our community's stories, our news, and our joy. *Chart represents 2020 revenue.
About 9 years ago I was hunting around for new, smart lesbian commentary from a younger generation. I was delighted to find in Autostraddle a group of humans who have such a variety of interests and such intelligent things to say about the world. I have learned a lot from you, especially from articles that are outside of my own experience. It's wonderful to see you still alive and growing!
Shoshana
Member Since 2014
I've learned SO MUCH from the site's many contributors and the world's best comment section. It's provided a much-needed place for me to explore my own identity and interests, and opened my eyes to the experiences and identities of people I might never have otherwise known. In a world that's often hellish, communities like Autostraddle are absolutely a life line.
I believe in the site and its mission. I believe in Autostraddle's commitment to pay writers fairly and to operate ethically. I want to support that. Even when I started grad school, started living off of borrowed money - when I canceled most of my monthly donations and all of my other subscriptions - I kept A+.
Malloreigh
Member Since 2014
Autostraddle has been there for me since I was a tiny baby gay tentatively working out that's what I was, and I use it to help my queer questioning pals do the same for themselves now, so it was time to give back.
Huge, greedy venture capital corporate media mongrels are buying up TV, radio, news papers, websites and other media just like giant life-sucking ameba monsters that engulf their prey with sticky pseudopods! We have to fight back if we wanna' survive!!
Jessica
Member Since 2018
I started visiting Autostraddle in college when I was figuring out who I was and what my sexuality is. It's been awesome to watch it grow over the years and when A+ became a ~thing~ I immediately joined! I look forward to upping my A+ level this year so I can continue to support this awesome website.
I got a gold membership right after A+ rolled out because if I'm gonna let automatic subscriptions eat away at my budget, I want at least one of them to be there for socially anxious queerdoes living on the internet, the way the site and the people I've met through it were there for me.
I discovered the "To L and Back" podcast and couldn't get enough! I think it's important to support queer media / community resources / journalism, so I decided to put my $$ where my mouth is and pay up!
I have been bi for a long time, but reading AS at age 19 was the first time I felt like I was part of a community where my identity was valid and cherished. Almost all my news is directly from websites, and I want to continue to support AS for both journalistic and community-building reasons.
I've been on AS through several cities, genders, and existential states of being. Even though I no longer identify as a lesbian, I maintain a protective loyalty to lesbian community and lesbian spaces. I'll do anything I can do to contribute to their longevity. In short, I believe in the mission. I'm here for the long haul.
Previous
Next
FAQ
Frequently Asked Questions
Nope! We absolutely, definitively, unilaterally are unable to do that. It's physically impossible. Your credit card info lies with the payment processor (either PayPal or Stripe) where it is secured according to their individual policies and we do not have access to it, nor do we have the ability to initiate any charges. If you sign up for a recurring subscription (either a monthly or annual A+ membership), then that is your authorization of the charge. The only powers we have are the ability to cancel your membership for you, or to issue refunds. We can't even upgrade or downgrade your membership on your behalf because that changes the amount you're being charged. If you do accidentally purchase a membership or get a recurring charge that you weren't expecting, please do submit a help ticket here (be sure to select A+ account issue!!!) and we'll be happy to help you, typically within a week! (Nico is the only one who handles the help tickets, so it's not always speedy if they're out of the office, or it's a weekend, for example.) All A+ memberships are voluntary donations to Autostraddle and you can absolutely cancel anytime. If you want to cancel or pause the membership yourself, you can do so at this link.
Yes, you can! To purchase a gift membership, choose the "Give as a Gift" button in the join section. If you have trouble, you can email nico [at] autostraddle [dot] com.
Gift memberships do not renew automatically. We encourage gift membership recipients to wait until the end of their gift membership's year term to purchase an A+ membership, as due to our technical limitations, a purchased membership will override the gift membership.

Gift memberships are not redeemable for funds, merch, or able to be exchanged. Gift memberships can be refunded before they are redeemed. In that case, funds will be returned to the purchaser of the gift membership (the gift giver). We don't have the ability to do anything more complex than a simple refund. Thank you for understanding!
Yes! Both monthly and yearly memberships renew automatically, either monthly on the same date or annually on the same date. At this time, we do not offer one-time membership purchases, and ALL memberships (except gift memberships) automatically renew unless you pause your membership. You can always cancel or pause your membership in your account settings.
You can adjust that in your account settings, right at this link. (You need to be logged in.) Then, you can select "change plan" and choose whatever level you want to change to!
You should have instructions in the email you received, but if you've lost that email, grab the code from the person who gifted you the membership, and then follow the appropriate link below to redeem!
If you have an issue with your gift membership after following these steps, you can email nico [at] autostraddle.com for help!
An A+ membership is a voluntary contribution toward Autostraddle that supports everything we do. It's not the same thing, as say, a TV streaming subscription where you are expecting to get your "money's worth" from the service because, truth be told, MOST of the money from A+ memberships goes toward supporting the whole site, and keeping the site majority free-to-read for everyone, not just toward A+ exclusive content and not just toward A+ perks. So, you are always welcome to cancel, because your gift is your choice. An A+ membership is like a donation in spirit, except that Autostraddle is NOT a tax-exempt nonprofit organization.
We make it very easy to cancel. You can do it yourself! We won't make you talk to a representative, we won't make you jump through hoops. You can just login to your member account and go to this link to cancel. If you have trouble with this, though, please submit a help ticket, and Nicole will help you cancel. They're the only one who answers help tickets, so please give them a few days to get back to you (don't panic if you don't hear back right away!).
A word about perks and cancelling: When people cancel their memberships just after receiving their perks, it makes us sad! For monthly memberships, usually, the perks + shipping are worth more than two monthly contributions, not even counting the amount of time it takes to send them. So, if you cancel after receiving your perks, it actually drains our resources more than if you hadn't signed up in the first place. And our A+ Director, Nico, sends the perks out themselves, so it definitely costs our small team time. We ask that if you sign up for a monthly membership, that you plan on staying a member at that level for at least a year. Of course, we recognize that things happen, and we won't hold you to committing to a whole year (because, again, you can cancel anytime), but it is what we are asking, honor system-style.
Regarding refunds, we are happy to refund you if you accidentally subscribed to A+ (or the wrong level) or if your membership renewed and you weren't expecting it. Just submit a help ticket to get the process started.
Can we transfer the funds spent on your membership, or transfer the membership itself to another person or redeem for merch or Autostraddle store credit? No, unfortunately. All of this is too complex for us to handle. The most we can do is to refund your transaction, and then, from there, if you want to buy a membership for someone else or make a purchase in the store, you are welcome to do so.
Are you experience other issues with your account? Submit a help ticket here. You can also email our A+ Director Nico at nico [at] autostraddle.com, but be advised that they're also the one who answers help tickets!
Like and share our posts on social media
Comment on our articles — we're one of the very few places left online with an active, interesting, and useful comments section, and we're pretty proud of that. Join the conversation!
Host or attend an Autostraddle Meetup in your area
Add our names to conversations about queer and/or feminist media
Suggest A+ membership (as a gift or otherwise) or one-time donations to your friends and family
Shop using our Affiliate Marketplace
Follow our writers and editors on social media and support their work outside of Autostraddle
AND if you can't afford an A+ membership right now, we just opened our A+ Membership Gift Pool! You can enter to receive a free, one-year Cobalt membership. Memberships are given out on a first-come, first-served basis as soon as there are funds in the pool!
Email nico [at] autostraddle [dot] com! Nico, your A+ Director, is there to help!
Yes! Thanks to the awesome A+ members who suggested this idea and outlined it for us, and then to Yikes for developing the automation for it, we now have the A+ Gift Membership Pool as of September 2021! You can contribute in increments of $30, and for every $30, we can give away a free one-year Cobalt membership to a person who is on the waitlist. Learn more about how it all works here.
Please allow 6-8 weeks to receive a shipment notification. Please allow 6-10 weeks for Platinum boxes to receive a shipment notification. For deliveries outside the United States, please allow additional time. Due to the Covid-19 Pandemic, we might experience unexpected delays, especially for shipping internationally. We DO ship to other countries, from Chile to Australia to Canada and more. If you are in a country that charges VAT and customs fees, please be advised that these may apply to A+ gifts! We do have to declare their value when we send them. If you are in the UK or EU, your perks will ship separately from the UK, which is both less expensive for us and also hopefully cuts down on those emissions! If you are not in the UK or EU, your gifts are being sent by Nico themselves, so you can always reach out to them if you have questions and thank you so much for your understanding and patience. Thank you for your patience and understanding. If you have questions about any of the gifts or want to reach out about your situation specifically, please feel free to reach out to nico [at] autostraddle.com for help.