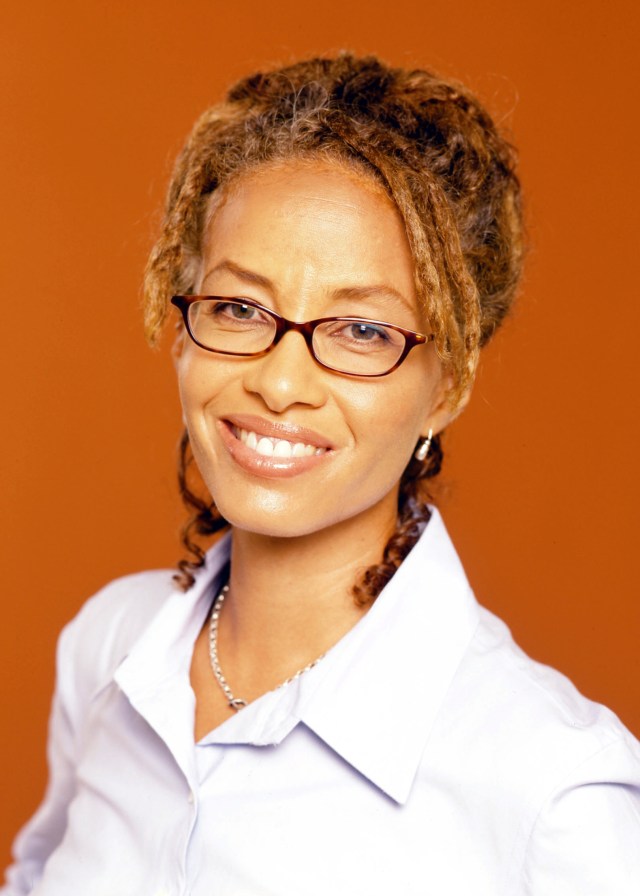 Villarosa has worked as a health reporter and the executive editor for Essence magazine. Her work has appeared in The New York Times, The Root, O Magazine, Glamour, Health, Vibe and Woman's Day. She has written books about women's health and her first novel, Passing for Black, was nominated for a Lambda Literary Award in 2008.
---
Marvita Washington, Model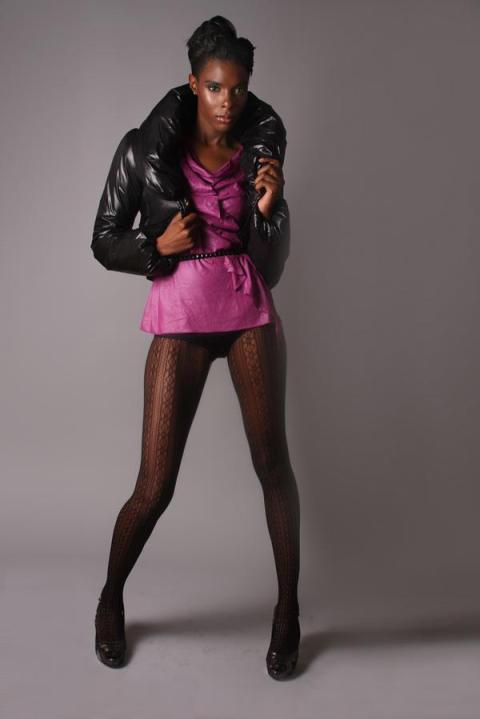 Marvita appeared on the 10th season of America's Next Top Model and is now signed with Ikon Model Management.
---
Melange Lavonne, Hip-Hop Musician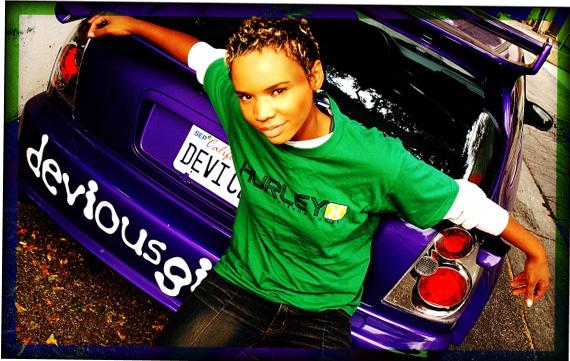 Lavonne, who addresses themes of sexuality in her work, released her first album in 2008. Her songs cover topics including Gay Parenting, Domestic Abuse, AIDS, the Presidential campaigns, discrimination, Global Warming, and hip hop hypocrisy.
---
Nalo Hopkinson, Author
Hopkinson is a Jamaican-Canadian science fiction and fantasy writer whose books include Brown Girl in the Ring, The Salt Roads and Skin Folk. You can read more about The Salt Roads on our list of 10 Novels & Memoirs By and About LGBQ Black Women.
---
Nirvana Savoury, Musician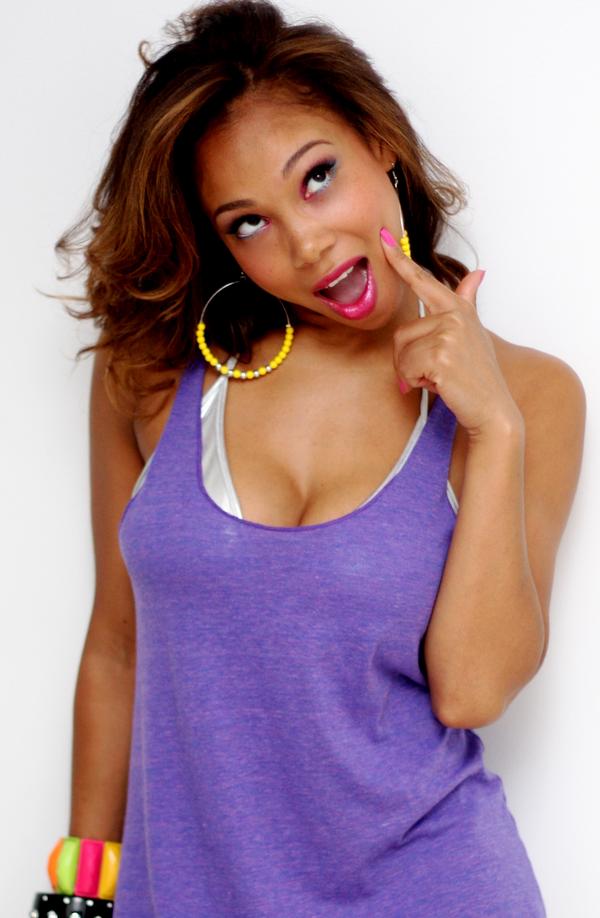 Nirvana started out in the Canadian girl group X-Quisite in the early '00s and you might recognize her 2009 single, "Lipstick Lover."
---
Nona Hendryx, Musician / Author / Activist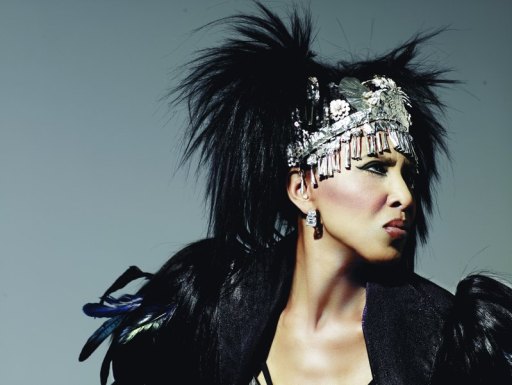 Hendryx is an accomplished solo artist but is also known for being a part of Labelle, a trio who hit it big with "Lady Marmalade." Hendryx works in many genres including soul, funk, dance, R&B, hard rock, alt rock and world music. She's Jimi Hendrix's cousin!
---
Pamela Sneed, Poet / Actress / Activist / Performance Artist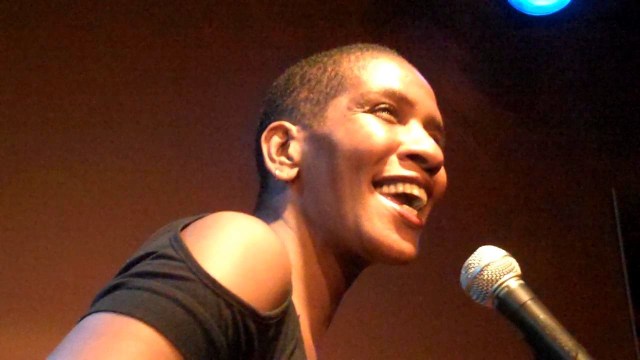 Sneed has authored two collections of poetry, Imagine Being More Afraid of Freedom Than Slavery and KONG And Other Works, and has performed at venues including P.S. 122, The Studio Museum and The CCA in Glasgow, Scotland.
---
Robin Roberts, News Anchor

Roberts has been the anchor of Good Morning America since 2005, following a 15 year stint as a sportscaster for ESPN.
Read the Robin Roberts coming out post here.
---
Sasha Mallory, Dancer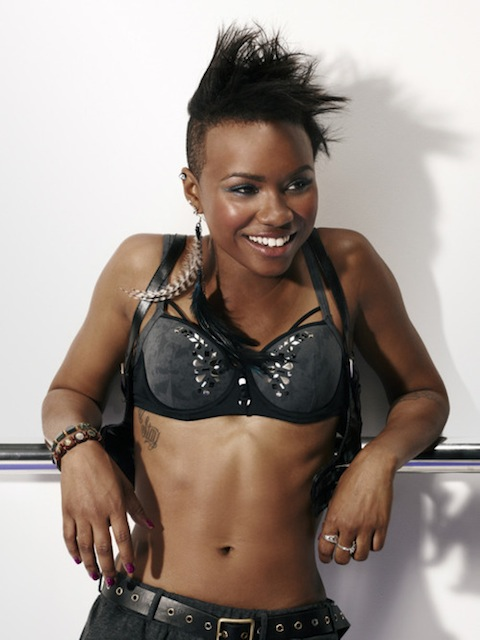 Sasha Mallory, a runner up in the eighth-season of So You Think You Can Dance, has toured with Adam Lambert's Glamnation tour and Madonna's MNDA tour and has appeared in music videos for Madonna, Adam Lambert, Uh Huh Her, Wayne Brady and Yanbo.
---
Staci Michelle Yandle, Attorney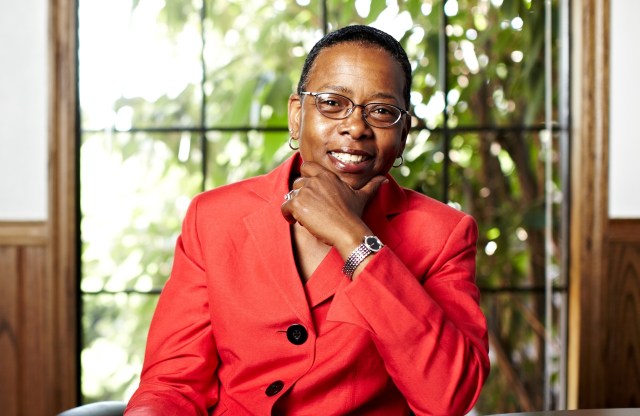 Yandle was nominated by President Obama to serve as United States District Judge for the Southern District of Illinois. Her nomination is currently pending — if appointed, she'll be the first African-American judge to sit on the federal bench for her district and the first openly gay judge of the 7th circuit.
---

Jacqueline Woodson is a children's and young adult author whose works include the Coretta Scott King Award winning Miracle's Boys and the lesbian YA novel The House You Pass Along the Way, which you can read more about on our list of 10 Novels & Memoirs By and About LGBQ Black Women.
---

via vH1: "Sassy is sweet, sexy, and fun. She has a tattoo of an AK47 on her back, but the AK47 has no trigger. Sassy keeps the guys in line and keeps the shop from burning down. Whether it is taking appointments, being the peacemaker at the shop, or planning an event at the shop, Sassy keeps things running smoothly. She has a strange obsession with being clean and takes more than one bath a day. She is best friends with Puma, and believes in girl power all the way…and is about to take the Black Ink world by storm!"
---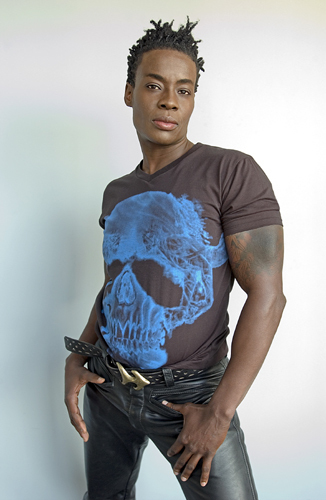 Skyler Cooper appeared on a very special "Lesbians Gone Wild" episode of RuPaul's Drag U with Julie Goldman in 2011 and has also been featured in movies including The Owls, Insomniacs and Elena Undone. She recently wrote, directed and produced the short film Hero Mars, which she also stars in, about the "limitations of gender conformity and gender stereotypes from my experience as an androgynous person in the arts."
---
Wanda Sykes, Comedian / Actress

One of the most famous women on this list, Wanda Sykes' career has been long and prolific. She won an Emmy in '99 for her writing on The Chris Rock Show, has appeared in multiple films and television shows including her own short-lived late-night talk show, appeared in numerous comedy specials, corresponded for HBO's Inside the NFL, voiced Gladys on Crank Yankers and wrote a book called Yeah, I Said It. She married her wife, Alex, in 2008, and they have two children.
Read our many posts on Wanda Sykes here.
---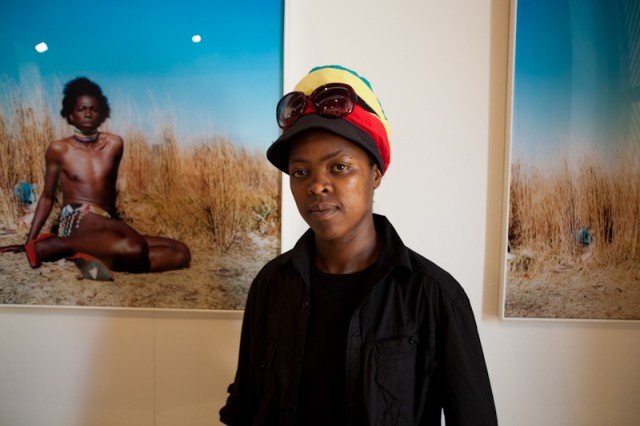 Muholi is a major South African photographer whose "work represents the black female body in a frank yet intimate way that challenges the history of the portrayal of black women's bodies in documentary photography."
Read our many posts on Zanele Muholi here.
---
Mel B, Musician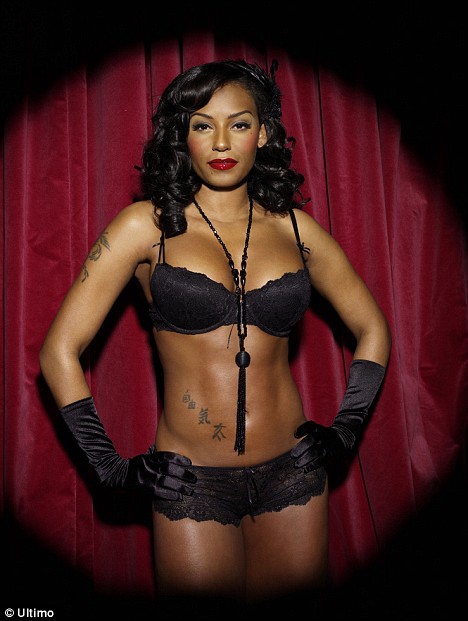 Scary Spice has totally gotten with her friends, you guys.
---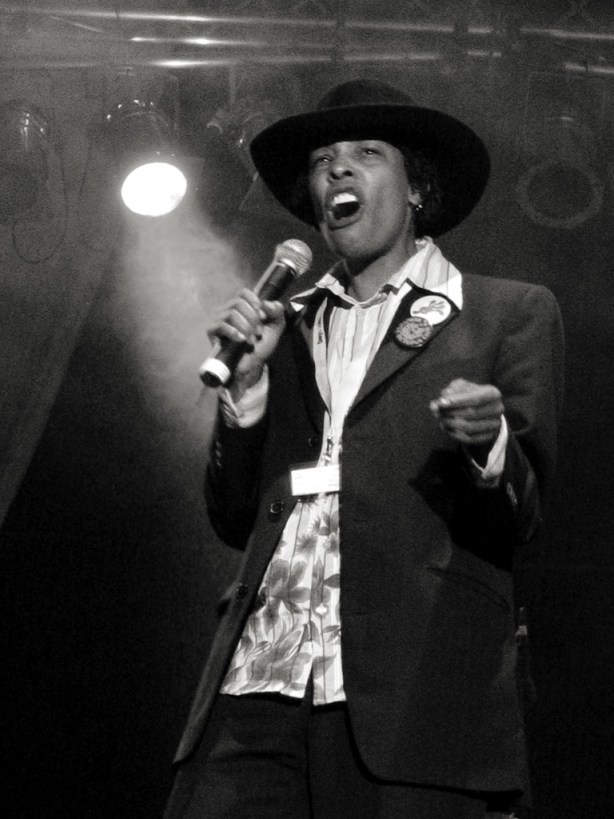 Glen wrote her first song at the age of 11 — a title which has since won three gold records and one platinum. Her father was a blues guitarist, her Mom was a gospel singer, and her mother was friends with BB King. She has been performing all over the world and releasing records since the early 90's. She currently lives in Germany.
---
Chagmion Antoine, Broadcast Journalist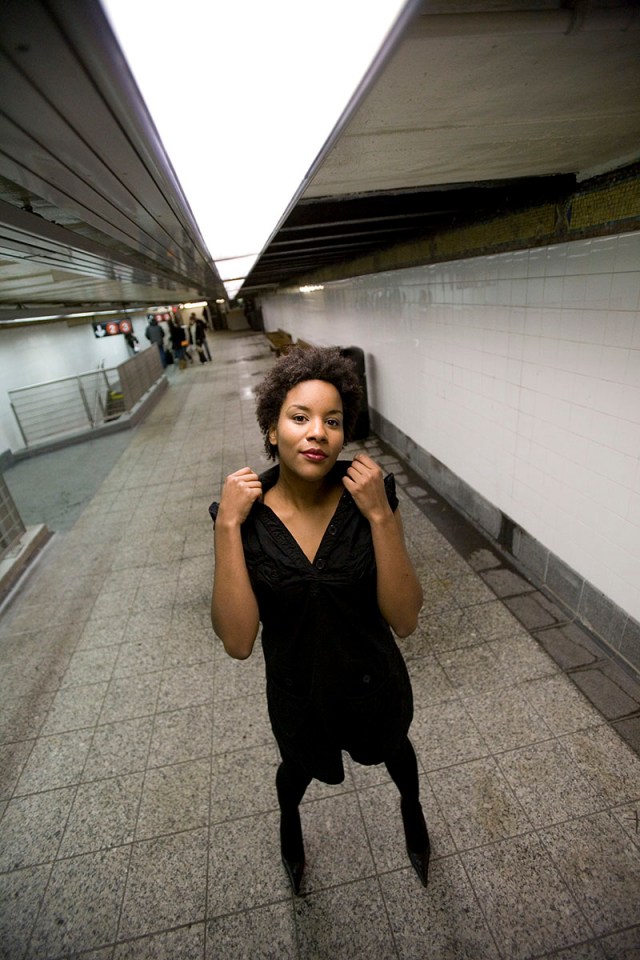 Antoine was the first bisexual newscaster to appear on a major news program when she was hired by CBS News in 2005.
---
Kathy Harris, Actress / Model / Poet. College Hill: Interns (BET)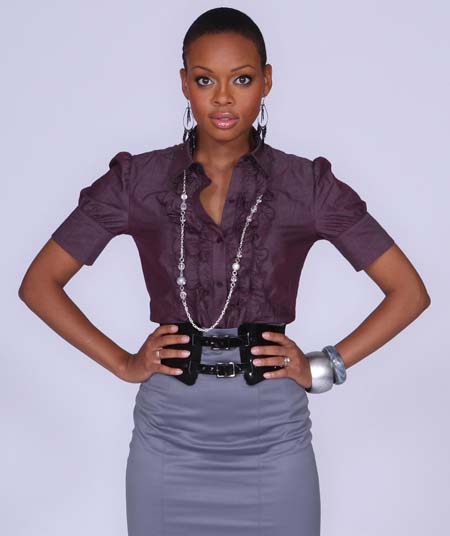 Kathy Harris came out in the second episode of the popular BET show, a decision she's since said she doesn't regret because of the positive response she got from fans. Prior to the show's 2007 season, Kathy Harris had been doing theatre for about seven years and in 2008, Kathy Harris told Rolling Out that she was planning on continuing to pursue a modeling and acting career. She was included in the National Black Justice Coalition's "The Power of Us" Campaign, which promoted visibility amongst LGBTQ black people.
---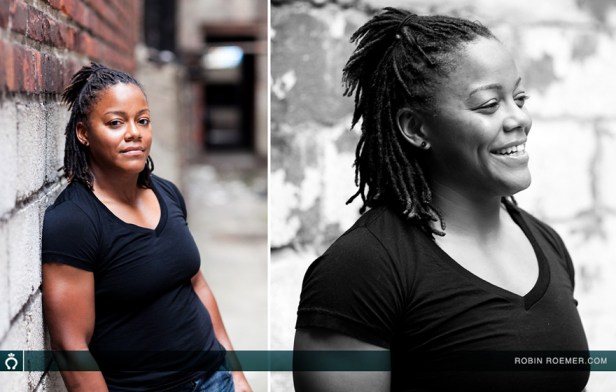 Phaidra Knight is a professional athlete, sports media talent, motivational speaker and business entrepreneur. She's made three appearances in the Rugby World Cup, has appeared on television including The Today Show and MTV's MADE Rugby Episode and served as a Nike Brand Ambassadors. She is also a speaker on topics including leadership, anti-bullying and diversity.
Read our photoshoot and interview with Phaidra here.
---
Monica Roberts, Journalist / Activist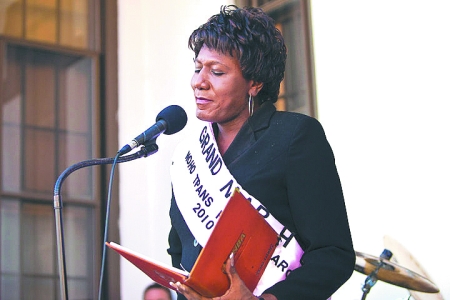 Monica Roberts is the woman behind the acclaimed blog Transgriot, self-described as "a writer, award-winning activist, lecturer, speaker, native Houstonian and Texan who transitioned in 1994 and absolutely loves her semi-boring life now."
---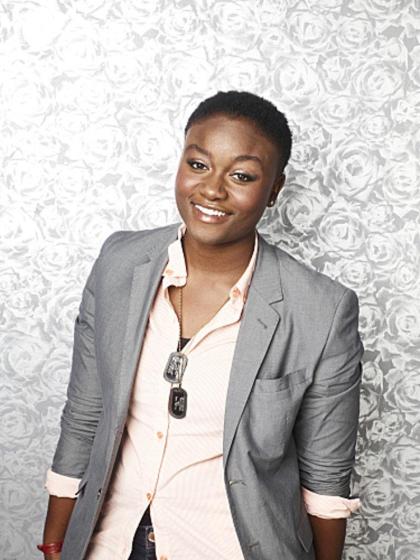 Sajdah was the first black woman featured in The Real L Word franchise. After starring on The Real L Word, Sajdah began producing music videos and also launched BlackOUT Magazine, which she hoped would become "a positive outlet for lesbian, gay, bisexual and transgender people of African descent."
---
Sharon Bridgforth, Playwright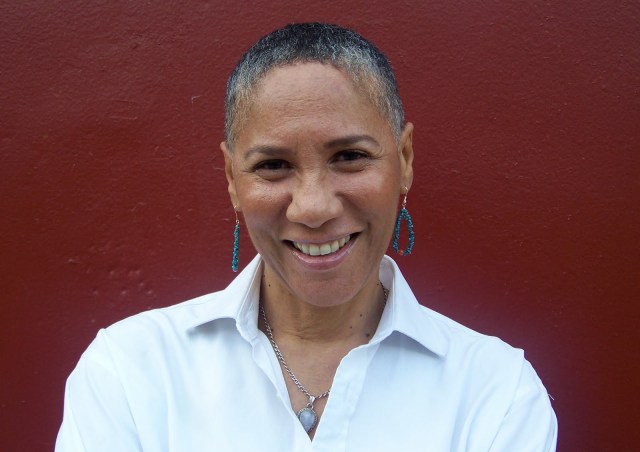 Sharon Bridgforth worked as the founder, writer and artistic director of the root wy'mn theater company from 1993 to 1998, and as anchor artist for the Austin Project from 2002-2009. Her scripts and books have earned numerous awards including Lambda Literary Awards and an American Library Association for "Best Gay/Lesbian Book." Her theater pieces include dyke/warrior-Prayers, no mo blues and The love conjure/blues text installation.
---
Azealia Banks, Rapper / Singer / Songwriter

The bisexual rapper dropped out of the prestigious LaGuardia High School of Performing Arts, where she was studying musical theater, and was quickly signed to XL Recordings at the age of 17. Now signed with Interscope and Polydor Records, she has been releasing music since 2011 and her first big album should debut this year. She gets in a lot of fights with a lot of people.
---

Mia McKenzie is the brilliant mind behind Black Girl Dangerous and the author of 2013 Lambda Award winning novel, The Summer We Got Free. She speaks about race, queerness, gender, class, and the intersections of all of these at universities across the country.
Read Autostraddle's review of The Summer We Got Free here.
---
Angel Haze, Rapper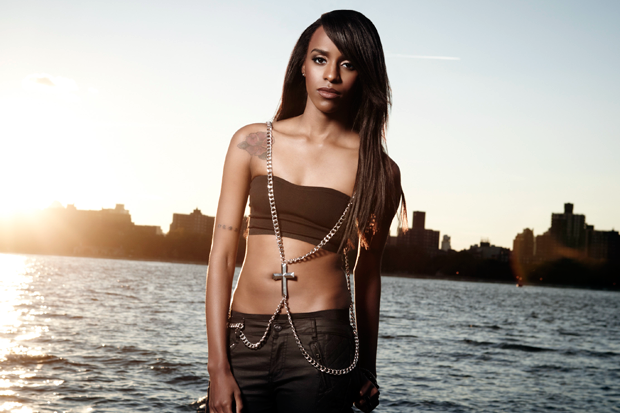 Detroit native Raykeea Angel Wilson, who is of African and Native American ancestry, was raised in what she now refers to as a "cult" — the Greater Apostolic Faith. At 15, after a pastor threatened Angel's mother, they moved to Brooklyn, at which point Angel was finally allowed to listen to secular music and got interested in becoming a rapper herself. Her first EP, Reservation, was released for free online in 2012, the same year that she took part in the BET Hip-Hop Award's Cipher, released a mix-tape Classick, was nominated for the BBC's Sound of 2013 Poll, and was featured on Dizzy Wright's smokeOut Conversations mix-tapes.
Read our many posts on Angel Haze here.
---
Angela Robinson, Filmmaker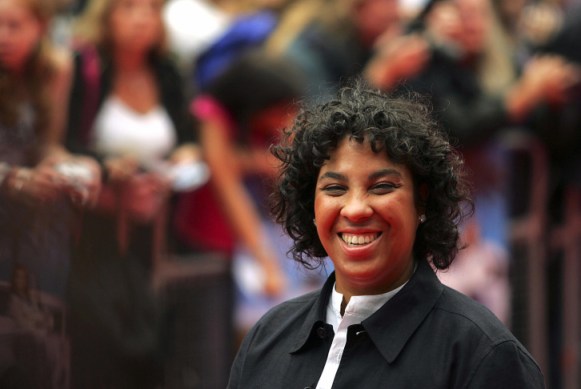 Angela Robinson is the writer and producer of D.E.B.S. She wrote for The L Word, Hung, Girltrash and currently writes for True Blood.
---
Ari Fitz, Model / Filmmaker/ Reality TV Personality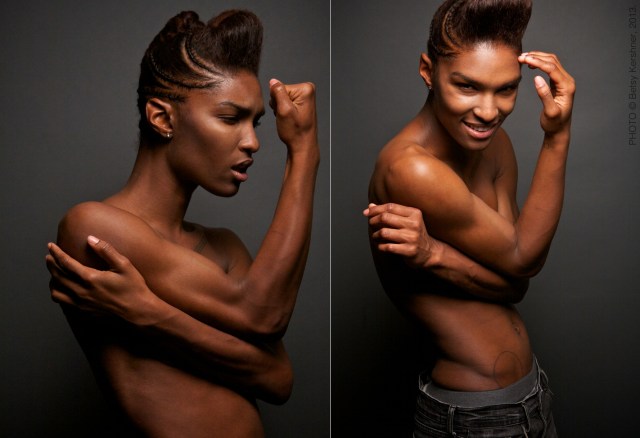 Ari Fitz is the only member of The Real World: Ex-Plosion cast we'd like to spend more than 15 minutes with. She went to Berkeley to study Physics and left wanting to make horror films.
Read our interview with Ari here, and read #AutoAri — Ari's answers to Real World viewer's pressing questions — here.
---
Brandi Ahzionae, Activist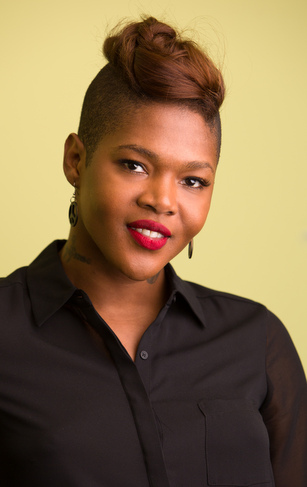 Ahzionae, who started D.C's DMV Trans Circulator and worked with the DC Trans Coalition, wrote an article for JET Magazine last year about her experience as a transgender woman.
---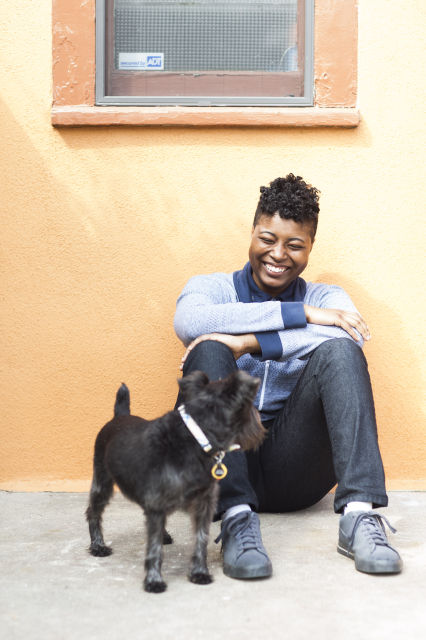 Brittani Nichols is a ridiculously important human being. She's the creator of the webseries Words With Girls, the rapper behind the world-smashing track "Tandem Ride" and The Comedy Editor and The Sports Editor and a Contributing Editor for the greatest website ever, Autostraddle.com. Brittani has given herself the title of "Saddest Black Person," but that doesn't mean she's not HILARIOUS. For example, she has a witty twitter feed, co-hosts the Travel Size Comedy Stand-Up Show and the Sunday Best Improv with her team Charm School.
---

You know Brittney, dontcha? This current Phoneix Mercury superstar was named the nation's #1 high school women's basketball player in 2009, went on to become the first basketball player ever to score 2,000 points and block 500 shots at Baylor University, was named AP Player of the year, and came out as a lesbian in her first interview after being the #1 WNBA draft pick in 2013.
Read our many Brittney Griner posts here.
---

via almost famous: "Celisse Henderson is a queer Californian-born, New York-based singer/songwriter and actress who makes those of us who play less than five instruments look bad. Her decade-long career spans from television to concert halls and all the way to the Broadway stage. And with that voice it's not at all surprising that she's in such high demand. Celisse's brand-new album, Celisse LIVE @ Rockwood Music Hall is now available on iTunes for your listening pleasure."
---
Dalia Ali Rajah, Actress / Writer / Producer / LGBT Activist / Life Coach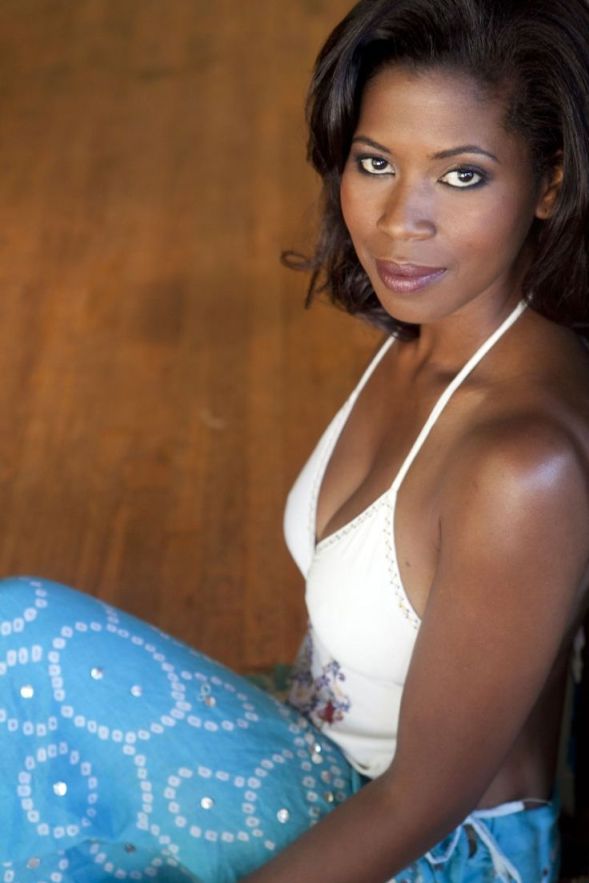 Dalila Ali Rajah, who you might recognize from the AfterEllen and SheWired webseries Cherry Bomb, where she talked about sex with other lesbians on the internet! Rajah has been performing since she was a kid, attended Spelman College and then an MFA in acting from California Institute of the Arts. She's also a spoken word and published poet and a professional Faerie Card reader.
Gloria was in Autostraddle's It Gets Better Video.
---
De'Borah Garner, The Voice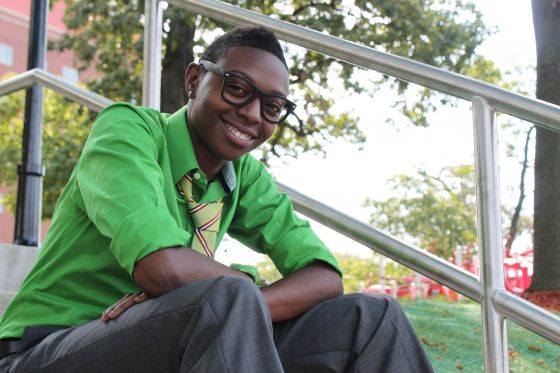 De'Borah's mother and father were both preachers, and she grew up in the gospel church community — but eventually her appearance and clothing became "too much" for churches who'd hired her to sing. The Voice was a huge step for De'Borah, as she told AfterEllen: "We literally sit around and sing all day and all night. I've learned so much. I've learned different kinds of music…. I came from gospel so I'm catching up! I've learned different styles, I've learned different genres, I've learned placement. I've learned how to control my voice. It's like being in Berklee. Everyone is so amazing." She's since been performing at Prides all over the country and releasing new music.
---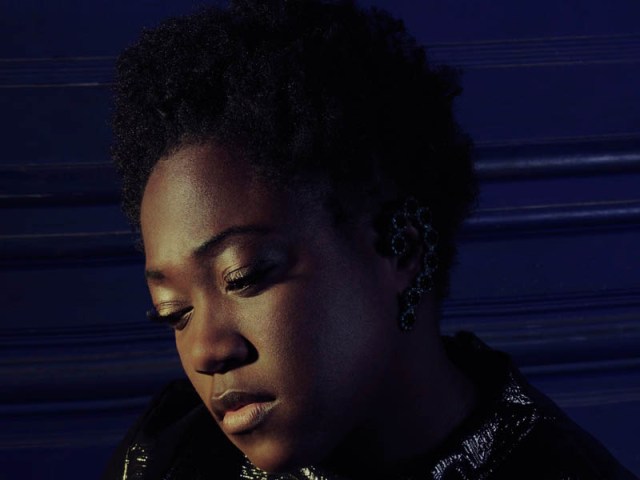 Haitian-Canadian songwriter and guitarist Mélissa Laveaux just released her new EP Memory Is A Strange Bell, which cites influences ranging from Billie Holliday to Emily Dickinson.  She plays music described as "a mix of roots, folk and blues using her signature percussive finger-style guitar and soulful vocal stylings." She's opened for artists including Meshell Ndegeocello, Feist and Lura.
Read our Almost Famous on Melissa here.
---
Dee Rees, Filmmaker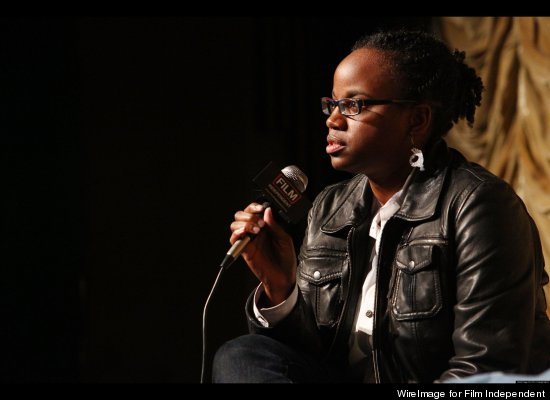 Rees is the writer and director of your favorite movie ever, Pariah. She was mentored by Spike Lee and worked as a script supervisor intern for When The Levees Broke and Inside Man.
Read our interviews with the people behind Pariah here.
---
Diana King, Musician

Diana King is a "reggae fusion singer-songwriter who specifically performed a mixture and fusion of R&B, reggae and dancehall." She also appeared on The Notorious B.I.G's 1994 song "Respect," covered "I Say a Little Prayer" for My Best Friend's Wedding, appeared on Soul Train and The Rupaul Show, and in June 2012 came out to her fans on Facebook, declaring "Yes I am a lesbian."
---
Frenchie Davis, Musician/American Idol Contestant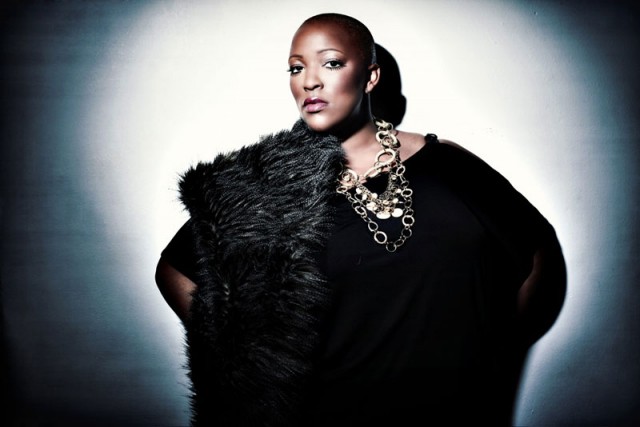 Frenchie competed on the second season of American Idol, after which time she was a cast member in the Broadway production of RENT for four years, and later competed on The Voice, when she was eliminated during semi-finals. Frenchie toured with other Voice contestants in the summer of 2011 and has since devoted herself to her solo career.
Read our Frenchie Davis coming out post here.
---
Genesis Tramaine, Artist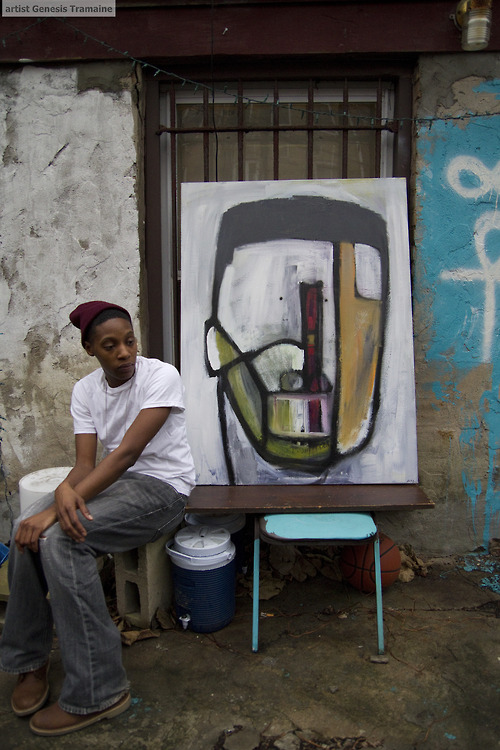 via genesistramaine: "Genesis Tramaine a Brooklyn based spirited, Black American woman painter who has exhibited paintings throughout New York City including Salt Space. Her work was recently seen in Brooklyn, New York's Bedvyne Gallery. She has participated in regional residencies and an international group show, Gender: An Exhibition (Toronto, Canada) as the feature artist. Genesis also teaches art to students with severe emotional disturbances and learning disabilities, ages 7-13 at P140 elementary school."
---
Jade Ellis, Musician/The X-Factor UK
Jade Ellis totally called out The X-Factor UK judges for kicking her off the show despite her awesomeness: "I don't think the decision on Sunday was based entirely on the sing-off. The judges were thinking about their own acts. I believe I sang that song to a really high standard. The vote could've been tactical." In September 2012 she told the press that she'd been raising her six-year-old daughter with her partner of six years, Heba Elgam.
---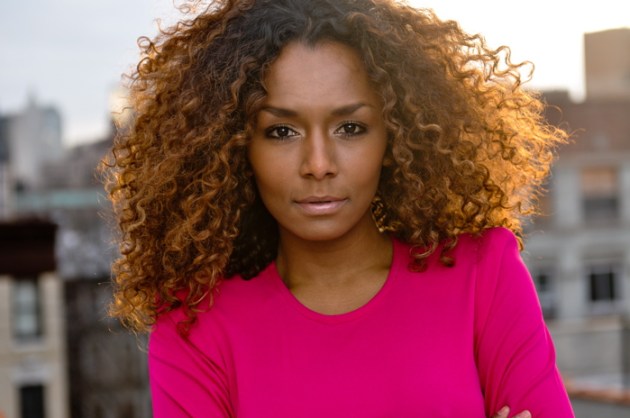 Janet Mock, the former Staff Editor of People Magazine with publication credits including Marie Claire, xoJane and The Huffington Post recently released her memoir, Redefining Realness. She's appeared on MSNBC, The Colbert Show, and HLN's Showbiz Tonight, founded the hashtag #girlslikeus, and was honored by the Sylvia Rivera Law Project in 2012.
Read Carmen's interview with Janet Mock here.
---

She's best known for paying Astrid Farnsworth on Fringe, but she's also got a website she's kept up since before she got famous and is a really awesome illustrator. We just love her and everything about her pretty much.
---
K Michelle, R&B Musician
K Michelle appeared on the VH1 series Love and Hip-Hop, securing a contract with Atlantic Records soon afterwards and eventually debuted at number one on the Billboard Top R&B/Hip-Hop Albums chart.
---
Keisha Sean Waites, Politician
Keisha Sean Waites is a member of the Georgia House of Representatives for the 60th district. Formerly, she was a chief-of-staff to State Rep. Sheila Jones and served on the board of the Atlanta Planning Advisory Board, the boards of the Atlanta Commission on Women, the National Women's Political Caucus-Atlanta Chapter, Georgia Stonewall Democrats, Fulton County Democratic Party Executive Board, and NAACP-Atlanta chapter.
---
Kim Crosby's an award-winning activist with awards including the 2009 Youthline Award for "Outstanding Contribution to Community Empowerment" and one of 2011′s City of Toronto's Cultural Champions. She's appeared on panels and conferences including Queering Black History Month, written for places like The Toronto Star, The Huffington Post and Autostraddle, and sits on the boards of  Shadeism and the Toronto Arts Council Community Arts Council. She's an owner of The Glad Day Bookshop, the coordinator for radical healing retreats Brave New Girls and the co-founder of The People Project, a "movement of queer and trans folks of color and our allies, committed to individual and community empowerment through alternative education, activism and collaboration."
---
KOKUMO, Musician / Writer / Entrepreneur
KOKUMỌ is the CEO of KOKUMỌMEDIA, a production company that uses film, music and literature to create and generate realistic depictions of transgender, gender-nonconforming, and intersex people of color.
---
Laverne Cox, Actress / Activist
Laverne Cox was the first African-American transgender woman to produce and star in her own TV show, VH1′s TRANSForm Me, which won a GLAAD Media Award for Outstanding Reality Program, and the first African-American transgender woman to appear on a reality television program when she was a contestant on VH1′s I Want to Work For Diddy in 2008. She currently stars in Orange is the New Black.
---
Monifah Carter, R&B Divas (TV One)
Monifah has been recording since 1996, when her debut album Moods Moments was released. She appeared on the TV One show R&B Divas in 2012, and she came out publicly as a lesbian while on the show.
---
Po & Dice, La-La's Full Court Life (VH1)
La-La's best friends, out lesbians Po Johnson and Dice Dixon, are a highlight of the VH1 program. Both ladies work with youth in New York City on issues around bullying and foster care.
Read our article about Po & Dice here.
---
Raven- Symoné, Actress & Singer
Raven got her start in 1989 when she was cast as Olivia Kendall in The Cosby Show. This was followed by a role in Hangin' With Mr. Cooper. She released her first album in 1993 and her second in 1999. Her Disney Channel series, That's So Raven, aired from 2003-2007. Her albums released during this time, like The Cheetah Girls and That's So Raven sold millions of copies and went gold or platinum. She continues acting on film and television and recording, when she's not canoodling with her girlfriend AZ Marie.
Read the Raven-Symone coming out post here.
---
Roxane Gay's writing has appeared in Best American Short Stories 2012, Best Sex Writing 2012, Oxford American, American Short Fiction, West Branch, Virginia Quarterly Review, NOON, The New York Times Book Review, Bookforum, Time, The Los Angeles Times, The Nation, The Rumpus, Salon, The Wall Street Journal's Speakeasy culture blog, and many others. She is the co-editor of PANK and essays editor for The Rumpus. She teaches writing at Eastern Illinois University. Her novel, An Untamed State, will be published by Grove Atlantic and her essay collection, Bad Feminist, will be published by Harper Perennial, both in 2014. She is at work on both fiction and nonfiction projects. (via)
---
Ruthie Foster is a blues/folk singer-songwriter who grew up in a family of gospel singers in Texas. She released her debut album in 1997, toured worldwide, and in 2009 her album The Truth According to Ruthie Foster snagged a Grammy award nomination for Best Contemporary Blues Album. Her 2012 album Let it Burn was nominated for Best Blues Album Grammy. She also won Contemporary Blues Female Artist of the Year in the May 2010 Blues Music Awards and Best Female Vocalist at the 2013 Austin Music Awards, among other honors.
---
Ryann Holmes, Co-Founder of Bklyn Boihood
Ryann has called Brooklyn home for nearly the last decade. In 2009, Ryann founded the bklyn boihood collective and is currently the Director of Community Programming at the Museum of Contemporary African Diasporan Arts (MoCADA), in Brooklyn. Ryann completed undergrad at George Mason University, and graduated from Baruch College's MBA Entrepreneurship program in 2011. Ryann has been featured in numerous publications, was named one of Go Magazine's 'Top 100 Women We Love', and ranked as Velvet Park's 'Top 25 Significant Queer Women of the Year'.
Read our interview with Ryann here.
---
Bernice, Schoolteacher and Star of South Beach Tow (Tru TV)

Bernice (real name Lakatriona Brunson) is the Assistant Manager of Miami's Tremont Towing, the focus of a popular TruTV Reality series. When the cameras aren't rolling, Brunson is a schoolteacher in South Florida — and she used to play defensive end for the Miami Fury of the Independent Women's Football League. (info via)
---
Samantha Irby, Writer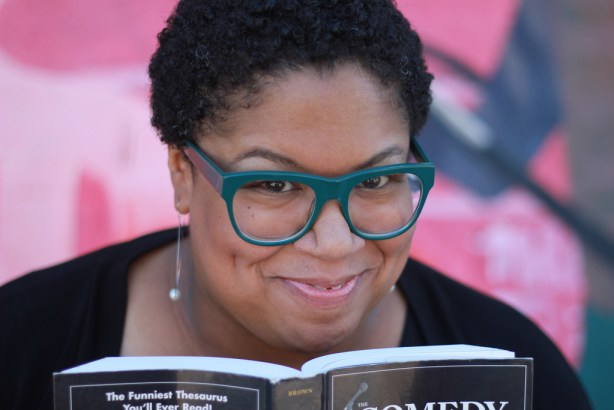 This bisexual writer made a splash in 2013 with the release of her memoir, Meaty. She blogs at Bitches Gotta Eat and is fucking hilarious.
---
Seimone Augustus, WNBA Basketball Player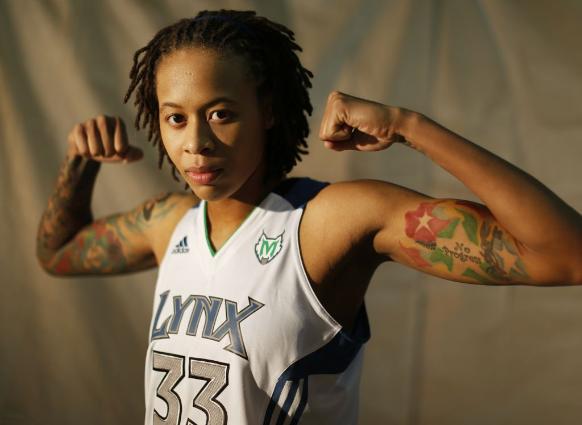 Seimone appeared on the cover of Sports Illustrated, dubbed "the next Michael Jordan." She went on to Louisiana State University and then was the #1 overall pick in the 2006 WNBA draft, going to the Minnesota Lynx. She quickly set the Lynx team record for points in a single season, was named 2006 WBA Rookie of The Year — setting the tone for a WNBA career full of awards and record-breaking. She also established a Scholarship fund, teamed with Feed The Children and volunteers at the Gus Young Center in Baton Rouge.
---
Miss Major Griffin-Gracy, Activist
Miss Major has over 40 years of experience as an activist for the transgender community, going back to Stonewall until today, when she serves as the Executive Director of the Transgender GenderVariant Intersex Justice Project, working tirelessly for trans and gender variant people within and outside of the prison system. Miss Major became politicized while incarcerated at Attica and was an original member of the first all-transgender gospel choir. She is the subject of the documentary MAJOR! , produced by Annalise Ophelian and StormMiguel Florez.
---
Shine Louise Houston, Filmmaker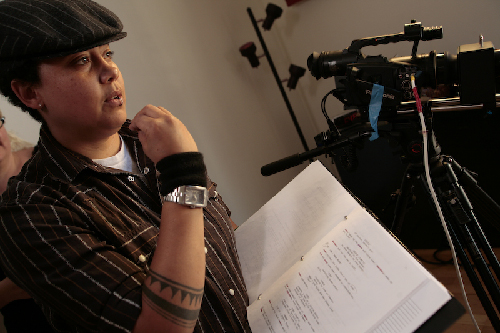 Shine Louise Houston is the main director and producer for Pink & White Productions, a pornography company devoted to female and queer sexuality, like your favorite website, The Crash Pad Series.
---
Syd tha Kyd, Singer / Producer  / DJ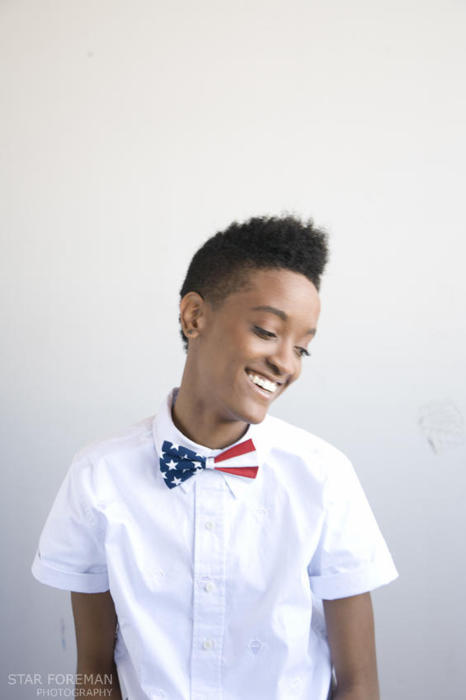 Sydney Loren Benner, known as Syd tha Kyd, is a main producer of Odd Future, producer and mixer for trip-hop group The Internet and the main producer for Mike G of Odd Future.
---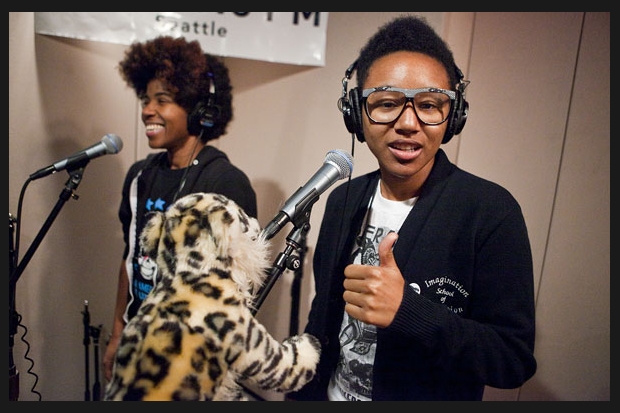 THEE Satisfaction is a hip-hop duo comprised of rapper Stasia "Stas" Iron and singer Catherine "Cat" Harris-White.
---

Toni Newman is a law student who previously worked as a professional mistress and along with a female mistress and male master, were known as THE EROTIC PROFESSIONALS. Toni and her business partner wrote a book about their experiences as escorts, which included celebrity clients. Her memoir I Rise was published in 2013.
---
Vicki Randle, Musician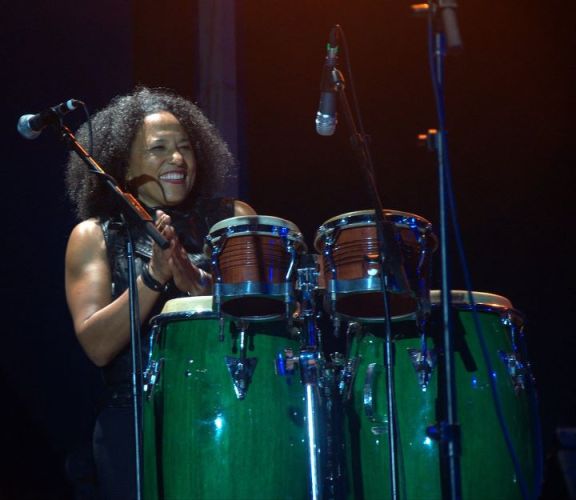 Randle is best known for being the first (and only) female member of Jay Leno's Tonight Show Band, starting in 1992. She's toured with artists including Aretha Franklin, Kenny Loggings, Lionel Richie, Herbie Hancock, Branford Marsalis and Celene Dion.
---

After leading her UC-Berkeley team to place second in the NCAA Tournament, Clarendon was part of the Gold Medal US Team at the U19 World's Championship and was selected 9th overall in the 2013 WNBA Draft, picked up by the Indiana Fever. Layshia is also an out and proud LGBT Activist.
---
Jasmine Jordan, Michael Jordan's daughter

Jasmine Jordan is 21 years old, making her the youngest person on this list.
---
Click on over to Page Three FOR EVEN MORE AMAZING LGBTQ BLACK WOMEN!
Pages: 1 2 3See entire article on one page