It's Black History Month, which means there's no better time to put together a reading list of books by black women who love women and then read all the books on that list throughout all the months of the year. Now, there are heaps of black LGBQ women renowned for their poetry (e.g., Pat Parker, Cheryl Clarke) or for fiction that doesn't include LGBQ themes (e.g., Octavia Butler, Sapphire) but today we're gonna look at lesbian, bisexual, queer or otherwise-identified women who wrote novels or memoirs about women who enjoy the romantic company of other women. Share your favorites in the comments!
---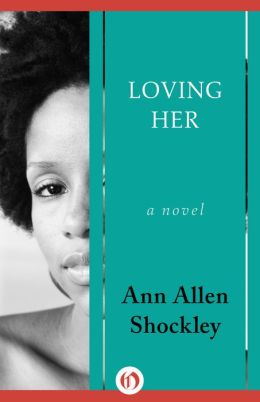 1. Loving Her, by Ann Allen Shockley (1974)
Jewelle Gomez has compared the experience of reading Loving Her  to "reading The Well of Loneliness for the first time as teenagers and realizing there were 'others' out there." Loving Her, published in 1974 — the same year the Combahee River Collective was formed — is considered by many to be the first African-American novel containing explicitly lesbian themes. The book tells the story of Renay Lee, who leaves her alcoholic husband for a wealthy white lesbian writer named Terry. Alice Walker says Loving Her "enables us to see and understand, perhaps for the first time, the choices certain women have made about how they will live their lives, and allows us glimpses at physical intimacies between women that have been, in the past, deliberately ridiculed or obscured."
---
Bisexual author and activist Alice Walker's The Color Purple has become a movie, a musical, and an American legend, earning a 1983 Pultizer Prize and The National Book Award for Fiction as well as an esteemed spot on the American Library Association's 100 Most Frequently Challenged Books of 2000-2009. The novel, told in epistolary style through the voice of the protagonist Celie, tackles all the hard stuff like rape, abuse, poverty and Southern racial politics, and also features a transformative same-sex relationship between Celie and the stunning blues singer Shug Avery.
---
Radical feminist Audre Lorde created the term "biomythography" to describe her 1982 book Zami, a format which "weaves autobiography, cultural history, and myth– recreating the way we experience ourselves as creatures of a living web, in a story much greater than the scope of our imagination." Both the genre and her work has inspired countless women of color to tell their own stories. The story begins with Audre's childhood in Harlem, eventually relocating itself throughout New York and in Mexico through a turbulent and confusing time in the LGBT, Civil Rights and feminist movements. In addition to telling a vivid and compelling story in stunning prose, Zami also provides a fascinating glimpse into the history of lesbian feminist activism in New York through the lens of a black lesbian who would eventually become one of the most influential activists of our time.
---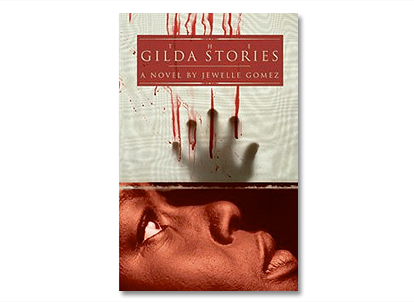 Described as "a very American odyssey," Jewelle Gomez's double Lambda Award winner tells the 200-year story of Gilda, who escapes from slavery in the 1850s and is eventually inducted into a family of "benevolent vampires." As the Lambda report wrote in 1991, "A black lesbian vampire who began life as a slave and got her education in a whorehouse is not your typical heroine."
---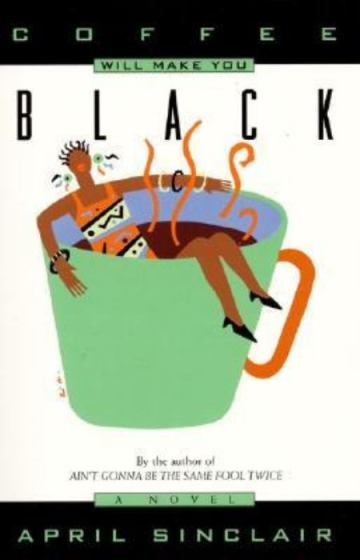 "Bisensual" activist and author April Sinclair's 1994 bestseller tackles a plethora of tough topics (including bisexuality and sexual fluidity) in Coffee Will Make You Black, summed up by The Los Angeles Times as the story of "a teenage girl in civil rights-era Chicago wrestl[ing] with popularity, bullies, Christian piety and a fluttering of lesbian feelings for her school nurse." Jean "Stevie" Stevenson deals with heterosexist and racist messages that attempt to chip away at her evolving self-worth as she grows up. A biographer notes that "Sinclair's own childhood experiences may have had an influence on the book's themes of feminism, sexuality, and race." Sistahs on the Shelf writes of re-reading the novel, "Sinclair has crafted a novel that 10 years later, still resonates with the little black girl in all of us."
---

This novel about two Caribbean women "who find brief refuge in each other on an island in the midst of political uprising" was described by Catherine Bush at The New York Times as "passionate in its attention to emotional nuance and visual detail… [it] weds beauty and a fierce intelligence in a work that offers a syncretic and multiple sense of place." Brand, who is also a prolific poet and non-fiction writer, was honored as Toronto's third Poet Laureate in 2009. Born in Trinidad but having lived in Canada since 1970, Brand's work explores themes of feminism, inequality, racism and sexuality.
---

Lesbian writer Jacqueline Woodson is an award-winning author of books for children and adolescents. The House You Pass Along the Way is the story of 14-year-old Evangeline Ian Canan, better known as "Stagerlee," the middle of five children born to a black father and white mother. Her father's family had disowned her family after their son married a white woman, but they return when her father's sister dies and his other sister sends her adopted daughter, Trout, to live with the Canans for the summer. Stagerlee's attempts to come to terms with her own sexuality and her crush on her friend Hazel are further complicated when Trout turns out to also be gay. Woodson proudly writes "about adolescents for adolescents" and is known for her optimism — she likes books that give the reader hope.
---

8. The Salt Roads, by Nalo Hopkinson (2003)
Junot Diaz calls this book by Jamaican-Canadian sci-fi/fantasy writer Nalo Hopkinson, "A book of wonder, courage and magic… an electrifying bravura performance by one of our most important writers." The novel ties together four stories of four different women, hopping through genres and time periods and consistently defying expectations of how stories are told. "There was perhaps no coherent plot arc, but with some books, it just doesn't matter," writes Danika at The Lesbrary. "It didn't need one. It was about ideas, about the people. I really liked it, and I recommend it to anyone who is looking for queer literature featuring women of colour (or more accurately, literature with WoC that also has queer content)."
---

The memoir of renowned spoken-word artist and activist Staceyann Chin is the story of a strong, self-determined woman growing up in Jamaica and eventually leaving her home for a new life in New York City. Felicia Pride of The Root writes that the book "is harrowing and inspirational, redemptive and liberating, and it's relayed with the same gusto, depth and sharpness that she exuded on stage that first time I saw her perform." Nitra Wisdom of Elixher says, "It is easy to see how the issues of colorism, sexism, religious oppression and classism that showed up in her childhood shape her politics as an adult. They are the foundation on which Staceyann's justifiable and rightly-placed anger is built."
---
Our reviewer Moya endorses Black Girl Dangerous founder Mia McKenzie's novel about a "wild young girl and a brilliant artist" whose family (and world) is rocked by a violent event, setting off a seventeen-year feud with their community, thusly: "Only a Black Queer woman could have written this book and gotten her characters free as McKenzie does. You will undoubtedly see the influence of Morrison, Butler, Bambara, Baldwin, and so many others in McKenzie's writing style." The Summer We Got Free was awarded the 2013 Lambda Literary Award for LGBT Debut Fiction. Dawn Robinson at the Lambda Literary Report describes the novel as "simultaneously critical social commentary, ghost story, murder mystery, and queer love story."