Eds Note: We're in the process of updating this list for 2015 to include so many more women who've showed up on our radar since it was published. Those additions are below, but don't worry — we're not done!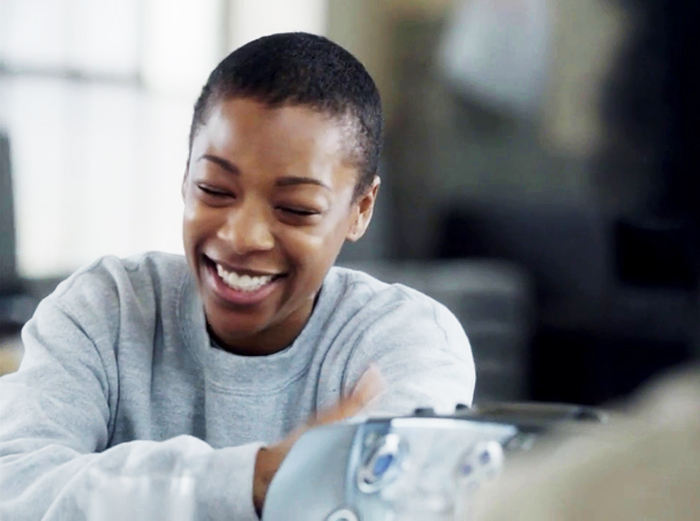 Samira Wiley, who plays our favorite character, Poussey, on Orange is the New Black, went public about her relationship with OITNB writer Lauren Morelli in 2014. Wiley later appeared in the OUT 100 as the "Ingenue of the Year," with a photo shoot memorializing Josephine Baker's appearance in 1934's "Zouzoou," the first time a black woman starred in a major motion picture. "I grew up in the church," she told OUT Magazine. "I have seen my parents inspire people and give them hope and faith most of my life. I feel like I've always wanted to have my work be some sort of ministry, because that's what my parents do and that's the only word I have for it."
Wiley is a Julliard graduate who has also appeared in TV commercials, The Sitter, and Person of Interest.
---
According to her biography at Boston University, where she serves as Associate Dean for Community Life and Lifelong Learning and Clinical Assistant Professor of Contextual Theology and Practice, "Pamela Lightsey is a scholar, social justice activist, and military veteran whose academic and research interests include: classical and contemporary just war theory, Womanist theology, Queer theory and theology, and African American religious history and theologies." She currently co-chairs the American Academy of Religion's Womanist Approaches to Religion and Society Group, serves on the Executive Committee for the Soul Repair Project and is a member of the Pan Methodist Commission. Follow her on twitter at @OneNabi.
You can also see Pamela, along with Alicia Garza and Ashley Yates, on Feb 10th, 2015, at 7pm at Boston University for a panel discussion with Rev. Osagyefo Sekou and Rev. Willis Johnson. As Associate Dean at the School of Theology, I will be moderating.
(h/t to MizJenkins at the salad bowl)
---

Trent, who competed in the 2011 Miss America pageant, describes herself as "Georgia Peach by Birth. Unbridled Kentuckian by Choice. Modern Day Griot. Speaker. Writer. Lover. Enthusiast turned Activist. Miss Kentucky 2010," and, on her blog this past March, as queer:
For months, I have been contemplating how I would write this post, how I would position it, when would be the right time to post it. Should I make it funny? Should I make it mysterious? Should I make it serious? Should I pick a special date to do it? Should I build some kind of anticipation around it? Hmmm…ain't nobody got time for that. I have written and re-written and deleted and restarted this post more times than I care to share, and after all of that I have finally realized: "There ain't nothin' to it, but to do it." So, here we go folks…

I am queer.
She's been living out and proud ever since, writing on her own website and even on Autostraddle! She also appeared on the cover of STORY Magazine this summer.
---
Ashley C. Ford, Staff Writer at Buzzfeed LGBT

Ashley C. Ford is best known for her writing on Buzzfeed, where she is on staff, and The Rumpus. After graduating from Ball State in 2011, Ford worked for Pivot Marketing in Indianapolis before moving to Brooklyn for her Buzzfeed gig. Follow her on twitter at @iSmashFizzle.
---
Glory Johnson, WNBA Player

Glory Johnson is a forward for the Tulsa Shock, selected in the first round of the 2012 WNBA Draft. She's also got a B.A. in Global Studies and a Master's Degree in Communications from the University of Tennessee-Knoxville, where she sometimes played against her now-fiancee, WNBA player Brittney Griner. She was selected for the Western Conference All-Star Squad in 2013 and 2014. Follow her on twitter at @MissVol25.
---
Patrisse Cullors, Activist
Patrisse Cullors, co-creator of #BlackLivesMatter, has been organizing since she was 16, growing up in LA, and was kicked out of her house when she came out as queer. Since then, she's organized around police brutality, the school-to-prison pipeline, and environmental justice.
---
Opal Tometi, Activist
Opal Tometi co-created #BlackLivesMatter, and she is also the director of the Black Alliance for Just Immigration (BAJI) in New York. Her work ties together immigrant and racial justice. "We are committed to fight for the rights and dignity of all Black communities – including Black immigrants," she wrote on New American Media, "We'll continue to be part of this global movement for Black lives until we are truly certain that all Black lives matter."
---
Alexis Templeton, Activist
Alexis Templeton first made headlines for the protests coordinated out of Ferguson, MO by Millenial Activists United, which she co-founded with Brittany Ferrell and Ashley Yates while protesting the murder of Mike Brown. She's still in the fight for black lives with MAU, and now she's married to MAU co-founder Ferrell.
---
Eboné F. Bell, Entrepreneur & Editor
Bell is the founder and managing editor of Tagg magazine, "created by women, for lesbian, bisexual, and transgender community to provide the DC Metropolitan Area queer community with a central source for lesbian culture, news, and events." Bell also launched the Capital Queer Prom in 2007, an annual event that both gives LGBTs "the prom they should have had years ago" and raises tons of money for local charities. In 2014, she was honored by Equality Virginia as an Outstanding Virginian.
---
Lydia Okello, Fashion Blogger & Autostraddle Fashion/Style Editor

Born in Oslo and currently at home in Vancouver, Canada, Lydia has been blogging at her website StyleisStyle, which she describes as "primarily a personal style + outfit blog, combined with my inspirations and snapshots from my day to day life," since 2008. She was named a Blogger of the Moment" by ModCloth in 2011, and has been featured in Glamour Magazine, BUST Magazine, Seventeen, Refinery 29, Buzzfeed, Rookie, gURL.com, MTV Style Blog, Fashionably Black and The Clothes Horse among many others. She's currently the Fashion/Style Editor for this website right here, Autostraddle.com. You can also find her on her tumblr, pinterest, twitter, facebook, lookbook, and instagram.
---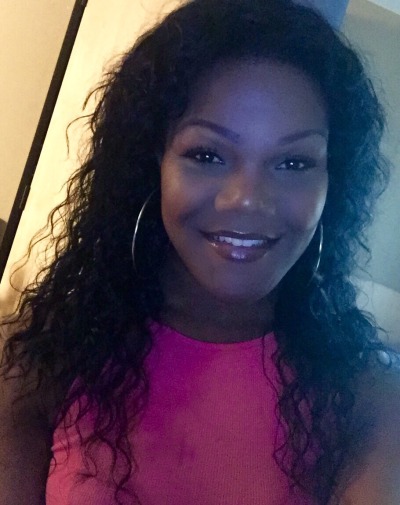 Ailith was introduced to many in the public when she appeared in the MTV and Logo documentary Laverne Cox Presents: The T Word. There she talked about being a trans student in college and about her efforts to decriminalize the lives of trans youth of color in New Orleans, where she lives. Since then, she's continued make her voice heard by blogging at her own site and writing essays for Autostraddle that focus on the violence and struggles trans women of color face. She's also the co-founder of the New Orleans chapter of the Trans Women of Color Collective. Follow her on twitter.
---
Kimberly McLeod, Media Strategist
Kimberly McLeod is the founder & editor in chief of ELIXHER, a GLAAD-nominated website and print magazine for black LGBT women. A public speaker with a background in journalism and media activism, she's worked with or written for publications including ESSENCE, TIME, Marie Claire, Clutch, theGrio, EBONY and People Stylewatch. Formerly, McLeod worked as Director of Communications for the National Black Justice Coalition, the nation's leading Black LGBT civil rights organization, and managed the Communities of African Descent media program for GLAAD.
---
Alicia Garza, Activist
Alicia Garza created #BlackLivesMatter along with Patrisse Cullors and Opal Tometi, and with them has organized in the wake of the Zimmerman verdict in 2013. "It was a response to the anti-Black racism that permeates our society and also, unfortunately, our movements," she wrote on Feminist Wire. Garza also organizes with the National Domestic Workers Alliance, and she has been central in organizing actions like the #BlackLivesMatter Freedom Ride to Ferguson, and also helped shut down BART on Black Friday.
---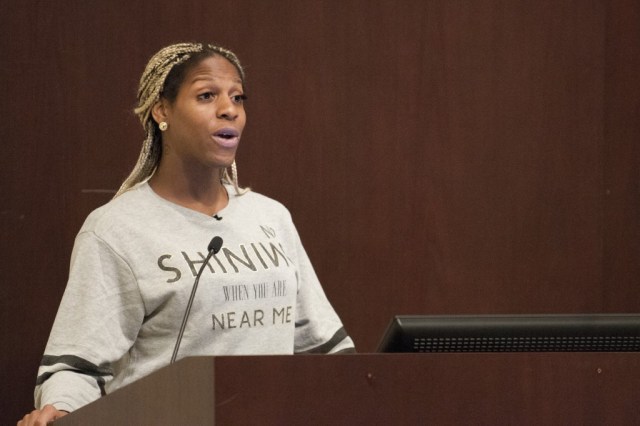 CeCe McDonald has traveled the country as a vocal advocate for trans liberation and prison abolition since her release from prison last year. McDonald is one of many black trans women who have been incarcerated for defending themselves in the face of racist, transphobic violence. She studied fashion, and is the focus of Laverne Cox's documentary FREE CeCe!
---
Brittany Ferrell, Activist
Brittany Ferrell left nursing school to be on the ground protesting in Ferguson. With Templeton and Yates, she started Millennial Activists United and continues to struggle for justice for black lives with Templeton, her wife.
---
Hannah Hodson, Actress & Autostraddle Contributing Editor
Hannah Hodson, who was born in San Francisco and currently lives in New York, got her first big break with a Nike Air Jordan commercial directed by Spike Lee and went on to win a 2007 Young Artist's Award for her appearance in the TNT film special The Ron Clark Story. She was featured in the 2009 TNT Drama Hawthorne as the daughter of Jada Pinket-Smith's character, as well as on TV shows like Blue Bloods and The Following. Hannah has also been featured in Sesi Magazine and Sophisticated Black Hair and currently is a Contributing Editor for Autostraddle.com.
---
You may recognize these two because they were the first lesbian wedding featured in Essence Magazine!
Danielle is an Advisor to the FIRE Initiative, the creator of Politini and the Editor-in-Chief of threeLOL. She's worked as an education lobbyist for the National Wildlife Federation, an aide to Mayor Michael Bloomberg and Congresswoman Yvette Clark. She's been recognized as one of the top 100 emerging African-Americans by The Root and one of the Forty-Under-40 national LGBT Leaders by The Advocate. You can also read her writing at The Atlantic, Essence, and The Huffington Post. Follow her on twitter.
In addition to co-hosting Politini with Danielle, Aisha appears regularly on MSNBC, is a Senior fellow at the Center for American Progress (where she directs the FIRE Initiative) and serves on the board of Choice USA. She's worked as a political advisor, private-sector liaison and fundraiser to over 40 Congress members including six from the Congressional Black Caucus. Like Danielle, she was also named a one of the top 100 emerging African-Americans by The Root and one of the Forty-Under-40 national LGBT Leaders by The Advocate. Follow her on twitter.
---
Reina Gossett, Activist, Writer & Artist
Reina Gossett's work centers the lives and power of trans and gender non-conforming people. Gossett is currently the Activist-in-Residence at Barnard's Center for Research on Women and is producing Happy Birthday Marsha, a film that tells the story of Marsha P. Johnson and Silvia Rivera, with Sasha Wortzel. She has worked with Queers for Economic Justice, Critical Resistance, and as the membership director of the Sylvia Rivera Law Project, where she helped orchestrate the success of the campaign for trans healthcare coverage by New York State Medicaid. Her writing around dismantling the prison system, trans and queer liberation, and trans and queer histories can be found online and in print.
---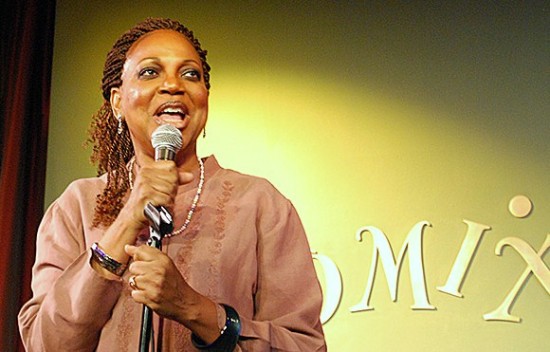 Karen has been called "… a laugh riot!" by Curve Magazine and is currently booking her HEALING WITH HUMOR – FREEDOM FROM FEAR National Comedy Tour, which seeks "victory over violence all across America." She's performed all over the world including many repeat engagements with Olivia Travel, was the former TV host for New York variety show "In The Life," and has had her writing published in numerous anthologies.
Pages: 1 2 3See entire article on one page