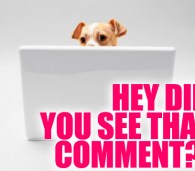 It's like the Oscars but better! Remember a few weeks ago when those happened? No you don't because they were kind of boring. Luckily, we don't give away statues of naked men, just promises of our undying love and devotion. Anyway, this time around Laneia, Sarah, Taylor, and Kelsey gave you playlists for road trips in preparation for their convertible drive-a-thons to California to accompany your always-hearty serving of Audiostraddle Weekly. Becky interviewed Mollie for I'll Have What She's Wearing and Katrina told you all why lesbians won't give up the hipster. Stef spent the week at SXSW and Brooke [who means business] chatted with Miss Dinah Shore: Mariah Hanson. In television news, FlashForward is back on, Jess spoke with Toni Collette of United States of Tara and Crystal and Riese gave you a recap of the Skins season finale.

On Skins Movie Will Reunite Casts:
The Award for Excellence in British Slang to RachelwasHere : "I swear, if they use the Skins movie to screw up Naomi and Emily, I will go all Cook on them. I will find my inner chav and scream so loud they hear it in England."
On Skins Recap 408:
The Worst School Evs Award to Dawn : "I realize that the inconsistency I'm about to point out is just one of many. FAR TOO MANY. Most of these ridiculous, Advanced-level School of Ilene Chaiken "twists" (i.e. poor writing) have already been pointed out in the recap/comments. It is almost as if this recap was better planned out than Series 4. Probs because it was."
The Phantom Freddy Award to Fiona : "2) The link between this generation and the next one is obvious. GhostFreddie will haunt the next gang; they will constantly be looking around for a whispering voice that says their names in times of quiet solitude/drug-fuelled hallucinations, saying, "Freds?" for reasons unknown to them. "
On Gays Playing Sports, Shipping for Menswear, Still Not Going to Prom:
The Shrimp on the Barbie Award to Dina, Beck, and Tiara the Merch Girl:

The Win-Win Award to paper : "You know how some people seem to think that someone has to lose for someone else to win? They're wrong. The moment no one loses, we all win."
The Uncle Walt Award to Missy : Oh Captain, my Captain. Thank you for the Scanners!
On New Reports on Traveling, Wokring, & Aging While Homogay:
The Lesbians Wear Sensible Shoes Award to wasteunit : "Compression socks are recommended for high altitudes and strenuous activities like hiking. I wonder if wearing skinny jeans to climb Mount Everest would work the same way? This could be what gay marriage needs!"
On Will Healthcare Reform Lure College Grads Back to The Parental Units?:
The Cultural Awareness Award to Niklas : "In Finland even parents never do anything except lay on the couch watching Kotikatu, since everyone has free healthcare obviously. Also no one ever leaves the house except in an ambulance (I totally take the ambulance to school and shit). After all, why would I do anything at all when I am not threatened with impending death? If I choke on this liquorice some state employed sucker doctor (like my mom or my sister for instance) will just save my life, so what's the point!"
On Why Lesbians Won't Give Up the Hipster:
The Fixie Award to stace : "I live in a town that tries to be Portland so hard it strained a muscle. Iowa City (if you've been confused as to why there is gay marriage in Iowa, come to Iowa City).
It's hipsters hipsters everywhere, looking cute, and when you start to mosey up to them they always end up turning to a friend and say something so hetero it's ridiculous. I mean 'boy I love sex with men' ridiculous."