It's time for another installment of Ask Your Friendly Neighbourhood Lesbrarian! This month I'm responding to a necessary call from Corey Alexander, who tweeted "I cannot read Girl Mans Up. Need your recs for YA about butch, stud, genderqueer, or masc girls w/ no sexual assault."
Girl Mans Up by M-E Girard is a recent queer young adult novel that's pretty revolutionary, as butch lesbian characters in YA are a hardly dime a dozen and ones that honestly explore toxic masculinity in and out of queer culture are even rarer (for more about it, read the Autostraddle review). But as Corey points out, it contains sexual assault. And in fact, many books that feature masculine women characters or characters on the trans masculine spectrum depict sexual assault: Leslie Feinberg's Stone Butch Blues, Ivan Coyote's Tomboy Survival Guide, Shani Mootoo's Cereus Blooms at Night, Susan Nussbaum's Good Kings Bad Kings. Many of these books are by survivors who powerfully write about sexual assault as part of the cissexist heteropatriarchy. But it's important for survivors to be able to read books that reflect their gender experiences and identities that don't have sexual assault triggers, too. Below, eight books that center on masculine women/transmasculine spectrum characters that don't show sexual assault.
---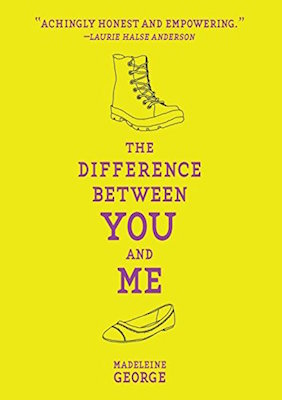 This quick feel-good queer young-adult novel is deceptively complex. It stars Jesse, a baby butch teen activist in training who cuts her own hair with a Swiss Army knife, and Emily, her preppy, uptight, student council vice president and complete opposite. It seems like they have nothing in common, except they happen to enjoy kissing each other every Tuesday in their scheduled "private meetings." When a Walmart-like corporation moves into their town, the two find themselves on opposite sides of a fight for their school's well-being. Jesse is a delightful anti-assimilationist advocate for weirdos everywhere and a joy to read about, while Emily, despite being frustratingly prim and proper, isn't made out to be the villain. It's refreshing to read a queer YA novel that has real, complex characters and doesn't give you all the answers.
---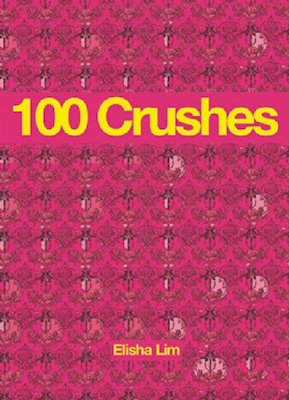 100 Crushes is a love letter to and celebration of queer and trans people of color, disguised as a stunning collection of five years' worth of comics by genderqueer artist Elisha Lim. In the first part, Lim gushes about their crushes — on friends and historical figures — while in the second, they portrait people met on their world-wide travels. Drawings are paired with hand-lettered narratives where featured QTPOC friends talk about their stories, race, gender, sexuality and other smart stuff in their own words. Butch, stud, genderqueer and masculine women are out in full force here, along with trans feminine/female spectrum folks. This is a sweet, affirming, intelligent book that will probably make you fall in love with everyone in it, just like Lim seems to have.
---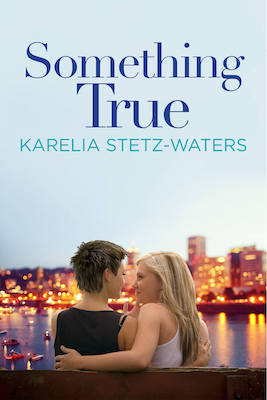 Karelia Stetz-Waters describes her books as "so-ro," romance with a social conscience. Something True is the perfect embodiment of this sub-genre, and is full of Portland culture and lesbian inside jokes to boot! Tate is a soft butch with a tough exterior; she's the kind, caring, loyal manager at Out in Portland Coffee, which is owned by the woman who took her in as a homeless teen. Although Tate loves the floundering coffeeshop, she's feeling a bit stuck in her life. Enter a mysterious one-night stand, who turns out to be closeted femme Laura, the daughter of a Republican senator and real estate developer whose company is aiming to shut down Out in Portland. Can Tate make Laura fall in love with Portland — and maybe Tate herself? — in a single week, saving the coffeeshop and hopefully her love life too?
---
Treasure by Rebekah Weatherspoon
A winner from the always-reliable Rebekah Weatherspoon, Treasure centers on Alexis Chambers, a shy baby stud and once-popular athlete and violinist now struggling with her mental health. Alexis has had precious little to celebrate this past year, except her sister's bachelorette party at a strip club. She is keenly aware of being the only lesbian at the party but can't keep her eyes off a particular stripper named Treasure, especially when one of her sister's friends buys her a private dance. A few weeks later, Alexis is astounded to see the same woman, who is really Trisha Hamilton, in her comp sci class. Trisha doesn't usually have much time for a social life with her busy schedule, but she can't deny her feelings for Alexis. Can Alexis overcome her worries and be as fearless as Trisha?
---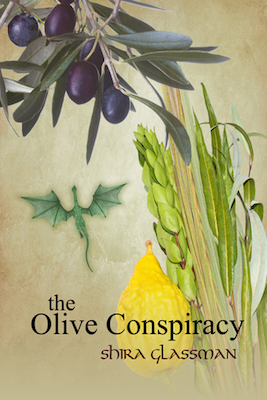 The Olive Conspiracy is the Jewish cozy mystery slash sub-tropical fantasy novel you never knew you needed. Although it's the fourth in Shira Glassman's Mangoverse series, it's accessible as a standalone, too — though check out the rest of the series for a plethora of queer and POC characters, including masculine-of-center and trans masculine/male spectrum folks. The Olive Conspiracy's central mystery is the death of a bad dude named Ezra, who tried to blackmail famous chef Yael about her being trans. Queen Shulamit launches an investigation that uncovers an eco-terrorist plot. Good thing friendly foreign witches and dragon-shifting wizards are on her side.
---
How to Get a Girl Pregnant by Karleen Pendleton Jiménez
Karleen Pendleton Jiménez's candid and funny memoir is about something that some people think is an oxymoron: being butch and being pregnant. Pendleton Jiménez, a butch Chicana lesbian, has known since she was three that she was gay, and she's known almost that long that she wants to be a mom. When she finally goes after her dream as an adult, she isn't quite ready for the challenges, failures, and humiliations she's going to have to endure to get the kid she longs for. A well-paced memoir that shows this screenwriter's talents, How to Get a Girl Pregnant has a lot of heart and, perhaps surprisingly for a lesbian pregnancy memoir, some hot sex scenes. For more on this subject, check out graphic memoir Pregnant Butch: Nine Long Months Spent in Drag by A.K. Summers.
---
Bex is a butch lesbian teen living in rural Michigan and steeped in her community's pro-gun, prepper survivalist culture. Bex is an expert on the gun range and would be a leader in her community, except her sexuality and gender render her an outsider. This contemporary dystopian young adult novel is an intense look at what it's like inside survivalist groups, with their conspiracy theories and constant worry about the apocalypse. And it's also a story about Bex exploring her sexuality for the first time, in a sweet and sexy relationship with anti-gun Lucy. Bex's paranoia permeates the novel; when this paranoia is finally realized as the situation at their survivalist community comes to a head, she discovers just how much of an outcast she really is.
---
This coming-of-age novel about an 18-year-old stud comes highly recommended by Rena, who runs the Black lesbian book blog Sistahs on the Shelf (if you head over there, check out this list of memorable stud characters). Symone Holmes has just graduated from high school and is a pretty tough cookie: she left her parents' house at 16 after her coming out resulted in disaster, but she's persevered to become a gifted basketball player and successful entrepreneur. She's excited to leave Virginia for her first year of college. But when everyone at school finds out she's a lesbian and isn't exactly supportive, it turns out that there are a lot more obstacles on her path then she originally thought. I Am Your Sister refreshingly depicts a queer character leaning on their faith in the face of homophobia, adding an ample dose of basketball and romance to this tale of reconciling religion and sexuality.
---
A few books in previous columns also fit the bill here, including the high-fantasy Fire Logic, the BDSM romance The Night Off, May-December relationship novel Landing and audiobook romance Patience and Sarah. What others do you love?