Welcome to the fourth installment of Ask Your Friendly Neighbourhood Lesbrarian! Don't forget to keep your emails and tweets coming to stepaniukcasey [at] gmail [dot] com or @canlesbrarian asking for help finding your next favourite LGBTQ2IA+ books! No question is too weird or too big or too specific.
A little while back I had this fun exchange with a queer reader on Twitter, who asked: "Can anyone recommend some #lesbianromances with audiobooks? I can't find any."
I replied: "Do you mean books that are classified in the genre romance (like from Bella Books, etc.) or just books with a romance element?"
She answered: "I'd prefer books defined as romance but I would accept ones with just romantic elements!"
---
This question and ones like it, asked into the abyss of the twitterverse, are basically my reason for living. Honestly, answering these kinds of questions is the only thing I do in my life that makes me feel like a superhero(ine). Lesbrarian to the request! This woman's question is also great, since I haven't talked about audiobooks at all in the column yet, but I love them. Whether you listen to audiobooks while commuting or because you have a print disability or just for a change of reading pace, audiobooks are so awesome!
So, there are two major publishing players in lesbian romance: Bold Stroke Books and Bella Books, and both of them publish audiobook versions of their lesbian romance titles. Audible.com (the Amazon for audiobooks), in fact, lists 48 by Bold Stroke Books! There are sadly fewer by Bella Books. Bywater Books, LadyLit Publishing, and Yvla also have a few books in audio format. If you have a favourite romance writer who publishes with any of those publishers, though, chances are there are some audio versions of her books. Do a search on Audible and/or your local library's website! (Did you know you can get digital audiobooks from your local public library? You're welcome!)
My pro lesbrarian tip for finding good audiobooks is to pay attention to who reads the audiobooks you've loved. Many of the audiobook platforms let you search by reader/narrator, so then you can see everything they've done. Obviously, you can assume that if they've done a good job on one audiobook, their others will be great too. I've also found the many readers tend to work within certain genres or types of books. One of my favourite readers is Robin Miles, who usually reads books by Black women authors.
This is by no means a comprehensive list that I've made. Some of your favourite lesbian romance writers may not be on here, and that's because there are just too many to fit. Some of these are traditional happily-ever-after romances and some are other stories with or without HEAs that have a good dose of romance in them. Above all, these are all quality audiobooks productions.
---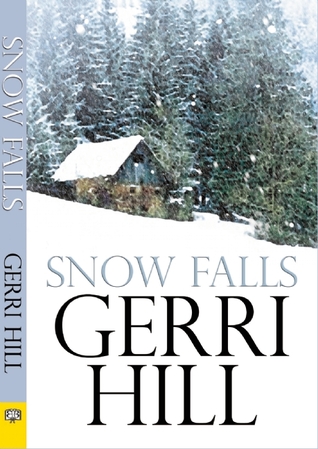 Snow Falls is a classic romance trope done very well: that old strangers-get-stuck-together-somewhere-and-fall-in-love schtick. This unlikely but highly entertaining scenario happens when Jen, an author on her way to a writer's workshop, get lost and stranded in the Colorado mountains after an avalanche. She is luckily rescued by recluse Catherine Ryan-Barrett, who goes by Ryan. Stuck together in Ryan's cabin until the spring thaw, their friendship and then more-than-friendship develops slowly. I really like the reader Sara Hawthorne, who has a kind of husky, soothing voice with maybe a subdued Southern accent (I'm Canadian so I dunno). If you like Gerri Hill, lots of her other romances have been translated to audiobook format as well.
---
My Education is an exquisite book that has a great audiobook version read by Tavia Gilbert, who imbues bisexual grad student Regina with all her contradictory naivety, passion, intelligence, and emotional immaturity. Her all-consuming affair with her professor's wife Martha, described in Choi's juicy Victorian-esque writing, roars to life. Although the romantic and sexual relationship between Regina and Martha is definitely the meat of this book, it's not a romance in the traditional sense; in other words, no HEA. But My Education is a beautiful, whirlwind tour of the throes of first love that you think is never going to end (of course, it does). It is gorgeous in audio.
---
Waiting in the Wings is a fabulous femme-femme romance superbly read by Betsy Zajko. The two leads — both in the novel and the Broadway touring production it centres on — are Jenna and Adrienne. Jenna is a gung-ho young actress who's spent her life training to be a musical theatre star; Adrienne is a TV star pushed into the business by her mother. Of course, they fall in love; but can two women dedicated to demanding, competitive careers make their relationship work? Zajko does great voices, including men, like Jenna's gruff New York agent, and excels at differentiating between the narration and the main character speaking. Brayden's How Sweet It Is and Kiss the Girl are also available on audio, but I personally don't like that reader as much.
---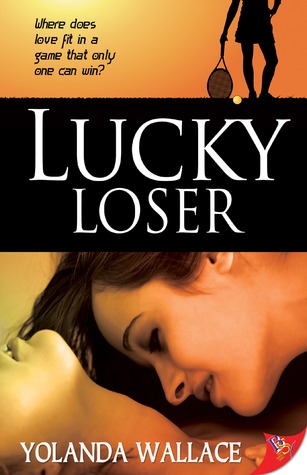 Lucky Loser is a fun tale of sporty dykes falling in love. Definitely listen to this if a romance that takes tennis as seriously as it does lesbian relationships sounds up your alley. The main character is Brit Sinjin Smythe, who is trying to resurrect her tennis career after a knee injury. Her former doubles partner and the only tennis friend who visited her while she was recuperating is Laure Fortescue. Both women wind up at Wimbledon, Sinjin having clawed her way there, and they begin to wonder if their friendship might be the way to a real lasting relationship. But can their burgeoning romance survive the championship game? This is admirably narrated by Lori Prince, except that her British accent leaves a bit to be desired.
---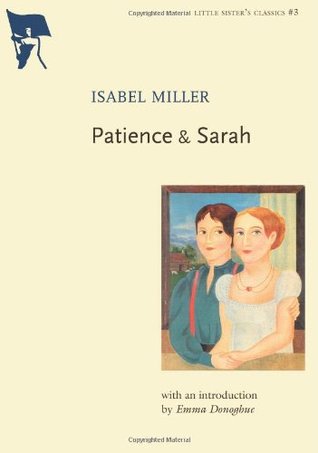 Patience and Sarah is a classic lesbian novel originally published in 1969 given the royal audiobook treatment in a reading by Grammy Award-winning narrator Janis Ian and Emmy and Tony Award-winning actress Jean Smart. Ian and Smart each perform one of the characters, as this love story between two women in 19th century upstate New York alternates between their perspectives. Patience, narrated by Smart, is a painter, and Sarah, narrated by Ian, is a farmer. It's a love that knows no bounds — of gender or class — and conquers all kind of story, intimately and joyfully read by two talented actresses. Ian excels at Sarah's rough, rural, grown-up-around-men voice and Smart at Patience as the sweet yet slightly naughty educated single young woman.
---
I Can't Think Straight might be more familiar to you as a movie, but it was first a book, and it has recently been translated to audiobook. Again, if you've seen the movie, the name Lisa Ray probably sounds familiar: yes, the actress with the sultry voice who played Tala in the film also reads the audiobook. In many ways, this is a classic opposites-attract story between outgoing, boisterous Tala and Leyla, the shy woman dating Tala's best friend. It's also a love story in the context of cultural and religious differences: while they both live in London, Tala is Palestinian and Christian, whereas Leyla is Indian and Muslim. It's also pretty cute and funny. If you like Shamim Sarif, her other lesbian romance, The World Unseen, is also available in audiobook, also narrated by Lisa Ray.
---
Tipping the Velvet is a now-classic lesbian romp set in the Victorian period about Nan King finding her (lesbian) self. It makes a thrilling audiobook, especially if you're North American and you can't hear the English accents in your head. Narrator Juanita McMahon gives it her all, bringing to life all manner of classes and genders as Nan goes about her delightfully tumultuous and melodramatic journey of touring as a drag king, having lesbian affairs, being a kept woman by an evil yet sexy older woman, doing gay sex work in disguise as a man, and finally self-identified activist and "tomwp_postswith a real grown-up lesbian relationship. The detailed sexy times are balanced by the fun historical details and intricate and at times hilarious plot.
---
Huntress is a lush lesbian YA fantasy that I mentioned in my last column and I was happy to find out that it exists in audiobook format. Lo herself narrates it, and at times I wished she would put some more oomph into her reading. But she isn't an actress after all, and I've heard other books read by non-actor authors that were much worse. While this is an epic fantasy, it's also a pretty epic love story between Kaede and Taisin, two young women who are kind of opposites — one an earthy hunter and the other a powerful wielder of magic — but also destined to be together. Warning, this is a very cute love story but it (realistically and satisfactorily, in my opinion) does not end in an HEA.
---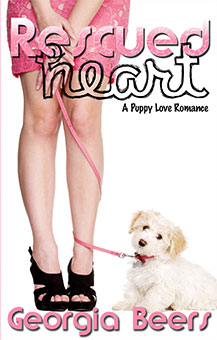 Rescued Heart is the first in the adorable albeit cheesy "Puppy Lovewp_postsseries by this renowned lesbian romance writer. It's read by Abby Craden, who in my subjective opinion has a really sexy voice; from a more objective viewpoint, she does a great job at both women's and men's voices. Rescued Heart is set at Junebug Farms, an animal shelter where Lisa "keeps-her-emotions-in-checkwp_postsDrakemore is in charge of intake and adoption. Her dog-walker love interest is Ashley Stiles, who is described as "a distractingly attractive, perpetually late, emotions-on-her-sleeve young woman who smells like cupcakes.wp_postsSounds like my next girlfriend. Lots of Georgia Beers's books are available in audio, others read by Abby Craden, some by the author.
---
Bonus: Did you know that Landing by Emma Donoghue, which I mentioned in my first post and think is the perfect romantic comedy in book form, is available as an audiobook? Also, apparently there is an audio version of Autostraddle favourite Juliet Takes a Breath by Gabby Rivera, which is exciting except I am a bit skeptical since the reader does not appear to be Latinx. Anyone listened to it?
Check out the Lesbian Romantic site for more lesbian romance audiobook reviews and let me know in the comments if you have other recommendations! Also, lesbian powers that be, please bless the world with more lesbian romance audiobooks by women of colour, the situation is dire.