Welcome to the first Autostraddle installment of Ask Your Friendly Neighbourhood Lesbrarian! Basically, how it works is readers — just like you — send me an email (or tweet) asking for help finding your next favourite LGBTQ2IA+ books. Then, I write you up a whole post with suggestions! I've helped people find lesbian and bisexual dystopian YA, fat-positive queer books, novels with asexual characters, YA about trans characters that doesn't focus on transition, books that are similar to Mariko Tamaki's, and lots more! If you want to see what I've already done, have a look here. This is my latest request, one I'm pretty excited to share with you:
---
Hi Casey!
I have followed your reviews for years and am finding myself in need of your expertise this evening. I absolutely LOVED Susan Choi's My Education about a sexy student/professor love affair and I was wondering if you had read anything similar? I have this ridiculous crush on an older woman at work and I just feel like reading a professor/student or older/younger romance might help work it out of me, you know? Is that ridiculous?
Anyways, thanks for your excellent reviews and thanks in advance if you happen to think of something to help me out!
Kristin
---
Dear Kristin,
This is a great question! I fully support your plan of working through your older woman crush by vicariously living it out through books. I personally believe books fix all of life's problems but this, I think, is an especially excellent idea.
I also loved Susan Choi's My Education and was super excited about tracking down some similar books for you. For those of you who haven't read it, well, it's awesome. It won the 2014 Lambda Literary award for bisexual fiction and it's deliciously wordy and juicy, kind of like a Victorian novel but about a biracial, bisexual American woman in the 90s and 2000s. It's a lovely book that really captures that head-over-heels feeling of being in love for the first time. For Regina, the main character of My Education, this first love is technically not with her professor, but her professor's wife. Luckily there's no shortage of these kinds of relationships in queer women's fiction, so let's dive into some options for you:
---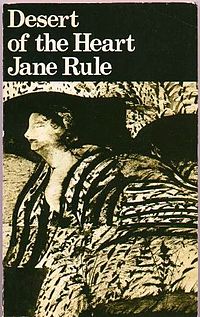 Desert of the Heart is a lesbian classic for a reason, and it happens to feature a relationship with a 15-year age difference. Evelyn, the older woman, is even a professor. Though this book is set in the late 50s and was published in '64 during the heyday of lesbian pulp fiction with tragic endings, Desert of the Heart presents a startlingly psychologically complex reading of a lesbian relationship, full of eroticism. It takes place in Reno, where Evelyn, an English professor from California, is one of the many women drawn to the divorce capital of the U.S., because it was so difficult and time-consuming to get a divorce in other states at the time. Ann and Evelyn meet in this loose but liberating place, at Ann's stepmother's "divorce ranch"; Ann is a "change girl" at a casino, but also a talented cartoonist. Much like in My Education, a very sexy, yet intellectual relationship ensues.
---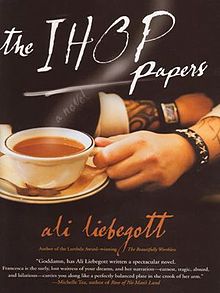 The IHOP Papers features a student-professor affair of the tortured variety. Francesca, aka Goaty, is the main character and she's a nineteen-year-old cynical, sarcastic lesbian in love with Irene, her former professor. Goaty has even followed Irene to San Francisco and has now been forced to work at the famous pancake house to support herself. Irene is really quite awful, and manipulative, and all manner of terribleness disguised beneath a veneer of leftist politics. Unfortunately, Goaty just can't get enough of her. The style of this book isn't for everyone; it's very post-modern, and all about irony and authorial self-awareness. The kind of thing people either love or hate. Gritty, darkly funny, and full of details of San Francisco, The IHOP Papers was one of Autostraddle's Read A Fucking Book Club pick back in the day. [FYI, there is some self-harm in this book, so take care of yourself!].
---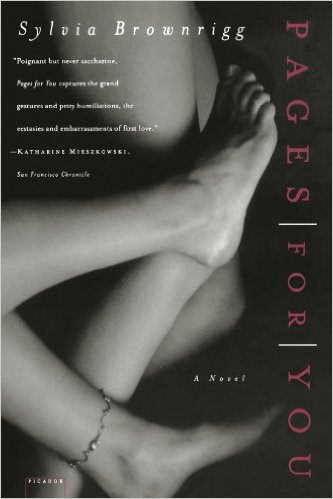 Pages For You is another doomed romance, but with more of a poetic, melancholy feel. Flannery is a bright-eyed seventeen-year-old college student, fresh out of high school at her East Coast college hoping to, well, become her authentic (lesbian) self, like everyone else on campus. One day in a steam-filled diner, she catches sight of a beautiful older graduate student, with whom she later ends up enrolled in a class. Of course, Flannery is at first intimidated by the brilliant, elusive Anne, but soon has fallen hard for her. Throughout the book she also does things like smoke cigarettes in order to look cool and mysterious, while not really succeeding. You know from the beginning that things are not going to end well, but the ride is sure beautiful. In fact, I think Brownrigg's elegant writing style has much in common with Susan Choi's.
---
Landing, by Emma Donoghue
This book is like the best of the best romantic comedies, but with lesbians. Imagine a lesbian When Harry Met Sally with more bite and people of colour.  That May-December romance you're looking for, combined with Donoghue's talents for dialogue, characterization, and old-fashioned storytelling, make Landing kind of a perfect book. It's a classic opposites-attract story between Jude, a 25-year-old rural butch and archivist from small-town Canada, and Síle, a 39-year-old classy urban femme and flight attendant from Dublin. They have a few obstacles to overcome: geography, generational understandings of queer identity, and cultural (Irish, Canadian, Indian) differences. If you enjoyed the wit in My Education, there's plenty of that to be had here too, especially as dished out by Síle's self-described hasbian friend and Jude's Indigenous friend's sarcastic jabs at colonization.
---
This book is having a resurgence of fame because of the film version Carol, which is maybe the best lesbian movie ever made. But let's not forget how amazing the 1952 book is, and how deliciously sexy the love story between Therese and Carol is. Therese is a shop girl in her early twenties, and Carol is the striking, assertive, rich, older woman. It's a slow-burning, atmospheric story. The setting is as much a character as Carol and Therese: the smoky, eerie NYC streets at night, the lonely ambience of department stores, and the tension and fear of being on the run. Yes, there is a thriller element as Carol's ex-husband interrupts their tentatively acquired, new-found bliss by setting an investigator to trail them on a cross-country road trip. It's a beautiful classic that, along with Desert of the Heart, establishes the May-December lesbian relationship story as a staple of queer fiction.
---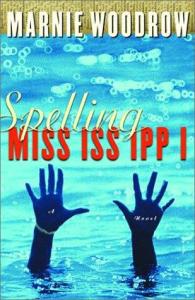 This book begins with an extraordinary event: Cleo, a shy aspiring poet in her late twenties visiting New Orleans, witnesses a striking older woman jump headfirst into Mississippi river in the middle of the night, wearing full evening dress including a tiara and high heels. This initial bizarre encounter between Cleo, the traveller in search of meaning and belonging, and Madeline, the diving diva seeking the exhilaration of danger, is the catalyst for a moving love story that changes both of them. Cleo's attempts to track down the alluring, eccentric femme bisexual Madeline are adorable. Madeline, of course, falls for the younger, awkward boyish lesbian Cleo. This book is also about self-discovery, as Cleo and Madeline struggle to reconcile themselves to their pasts, which keep catching up to them no matter how fast they run.
---
Another beautifully written classic from the golden era of lesbian pulp, Whisper Their Love was originally published in 1957 and was ground-breaking for its openly lesbian and feminist content. The story follows Joyce, a fresh 18-year-old student new to a fashionable school for girls. The way the back of the book describes the plot is better than anything I could write: "suddenly, all that matters to her is a woman twice her age." Whisper Their Love has also been described as an anti-romance — not that there isn't any in this story, but because for its time, its grounding in the reality of lived lesbian experience was revolutionary. On a side note, if you're into these old pulp novels, Olivia by Dorothy Strachey, centring on an English teen girl's infatuation with the headmistress at her French finishing school, will probably also appeal.
---
Skim, by Mariko and Jillian Tamaki
Last but not least, this graphic novel doesn't exactly have a younger/older woman romance, but more of an unrequited crush. It is an exquisitely drawn and expertly crafted story about a teen girl named Kim, aka Skim, which, she explains, is a nickname she got "because she's not." She's not cool, she's not skinny, she's not happy, she's not a Wiccan (yet). And she just might be falling in love with her quirky, hippie English teacher, Ms. Archer. What the novel does best, through both words and pictures, is depict the bitterness of first love in a painfully realistic way. As Kim tells us: "Things that make me sad: Love. Things that make me happy: Love." For a book that takes on topics like teen suicide, the effects of racism and sexism on girls' body images, and the complexities of discovering queerness amidst a homophobic environment, Skim is surprisingly fun to read.
In case you need more books than I've given you here or if you're in the mood for more straightforward, light romance, check out this list of lesbian May/December romances. Um, and not to torture you, but maybe Riese's article about 11 Lesbian Couples Who Don't Mind the (Age) Gap might also be of interest to you?
---
Ask Your Friendly Neighbourhood Lesbrarian is a Book Advice Column where you can send Casey your LGBTQ2IA+ book related questions and recommendation requests. Send an email to: stepaniukcasey [at] gmail.com and put "Ask Your Friendly Neighbourhood Lesbrarian" in the subject line.