Enormous age gaps seem to be a lot more common amongst same-sex couples — I've personally got a ten-year age gap in my relationship. A 2013 survey found that LGBT people were more likely than straight people to be attracted to people ten years older than them. Our own Ultimate Lesbian Sex Survey (conducted last month, results still being tabulated!) revealed that 77% of 18-to-29-year-olds were open to being romantically and/or sexually involved with women 10+ years older than them, and 97% were interested in women 5-10 years older. Of respondents 30 years or older, 61% were open to women 10+ years younger, 91% in women 5+ years younger, 87% in women 10+ years older and 98% in women 5+ years older.
There are so many theories for why May-December hookups do seem to be far more common in the LGBT community than elsewhere: a smaller pool of potential partners overall, more age-diverse social groups, the fact that "lesbian years" (how long you've been out) can be the similar even when actual years (how old you are) are not, a general removal from traditional heterosexual life patterns altogether or just that queers as a group are more open-minded.
Whatever the reason, it's definitely not uncommon! Here's some of our favorite same-sex female couples with a 10+ year age gap!
---
1. Chely Wright (44) and Lauren Blitzer (34)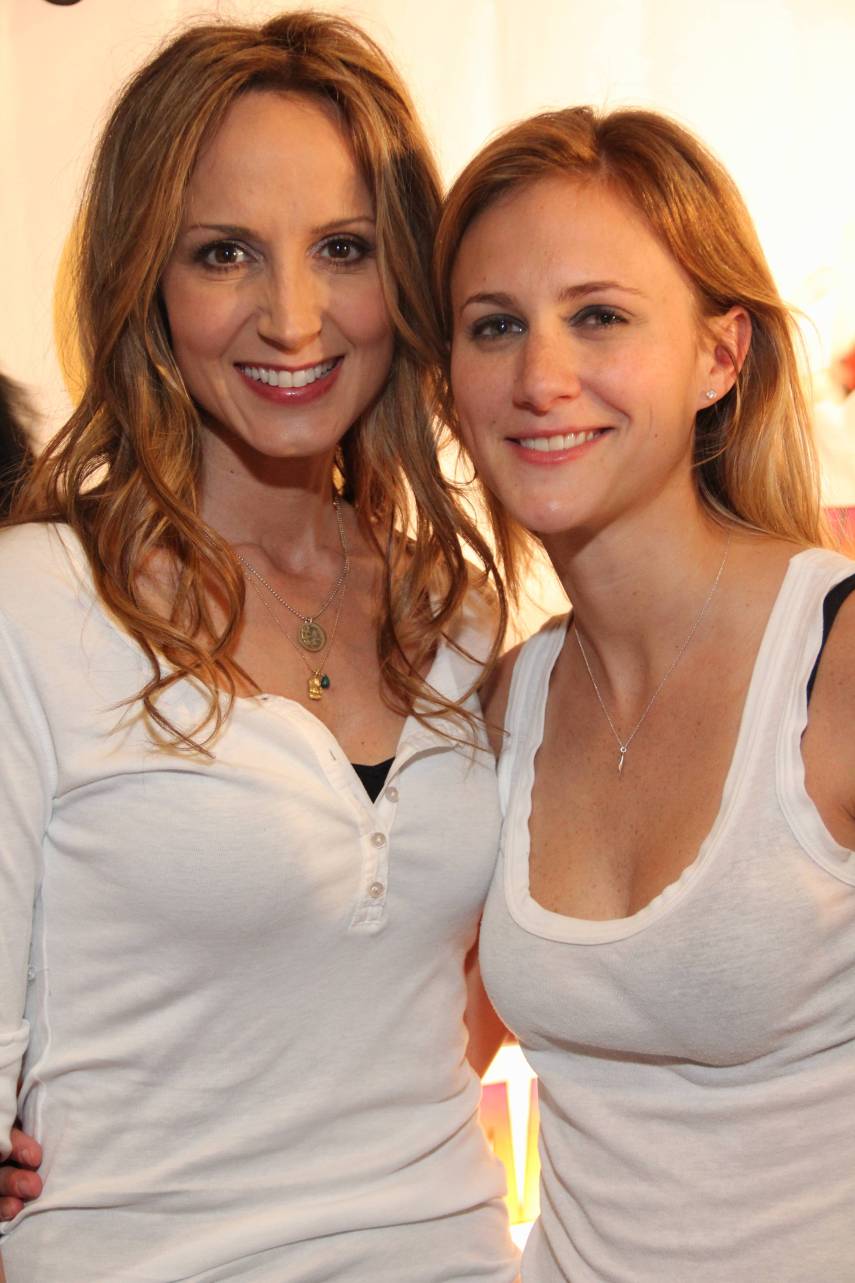 The country singer and star of the documentary Wish Me Away wed Blitzer, the co-author of Same Sex In The City: So Your Prince Charming Is Really a Cinderella, in 2011. They had twins in 2013!
---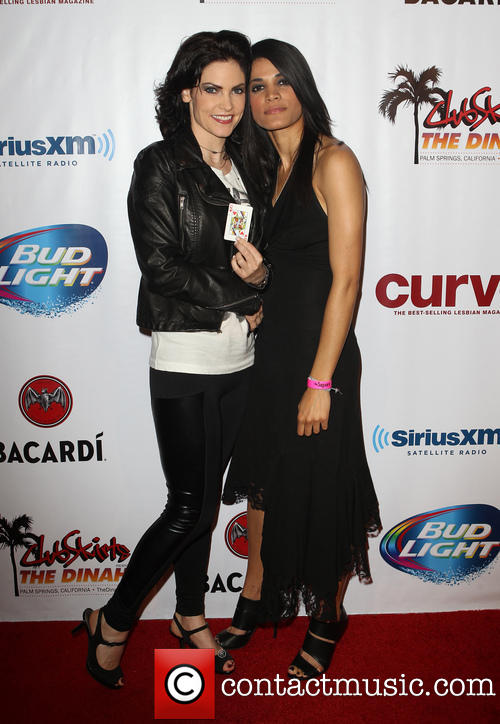 Actress/musician Lauren Neal (who you may recognize from Words With Girls) and actress/producer Jill Bennett are both involved with LGBT Volunteer Vacations, "an exciting way for singles and couples to make new friends, learn about global cultures and make a difference in the community."
---
3. Rachel Maddow (41) and Susan Mikula (56)
MSNBC Superstar Rachel Maddow and artist Susan Mikula met in 1999, when Maddow was hired to do yard work on Mikula's Berkshires property. They now live together in a pre-Civil War farmhouse in Western Massachusetts.
---
4. Jenny Shimizu (47) and Michelle Harper (36)
Michelle Harper, a former club kid, is described by the New York Times as having "a genuinely original and fantastical style of dressing" that has made her a fashion it girl. She married renowned model (and legendary ex of Angelina Jolie) Jenny Shimizu in September 2014.
---
5. Stephanie Allynne (29) and Tig Notaro (42)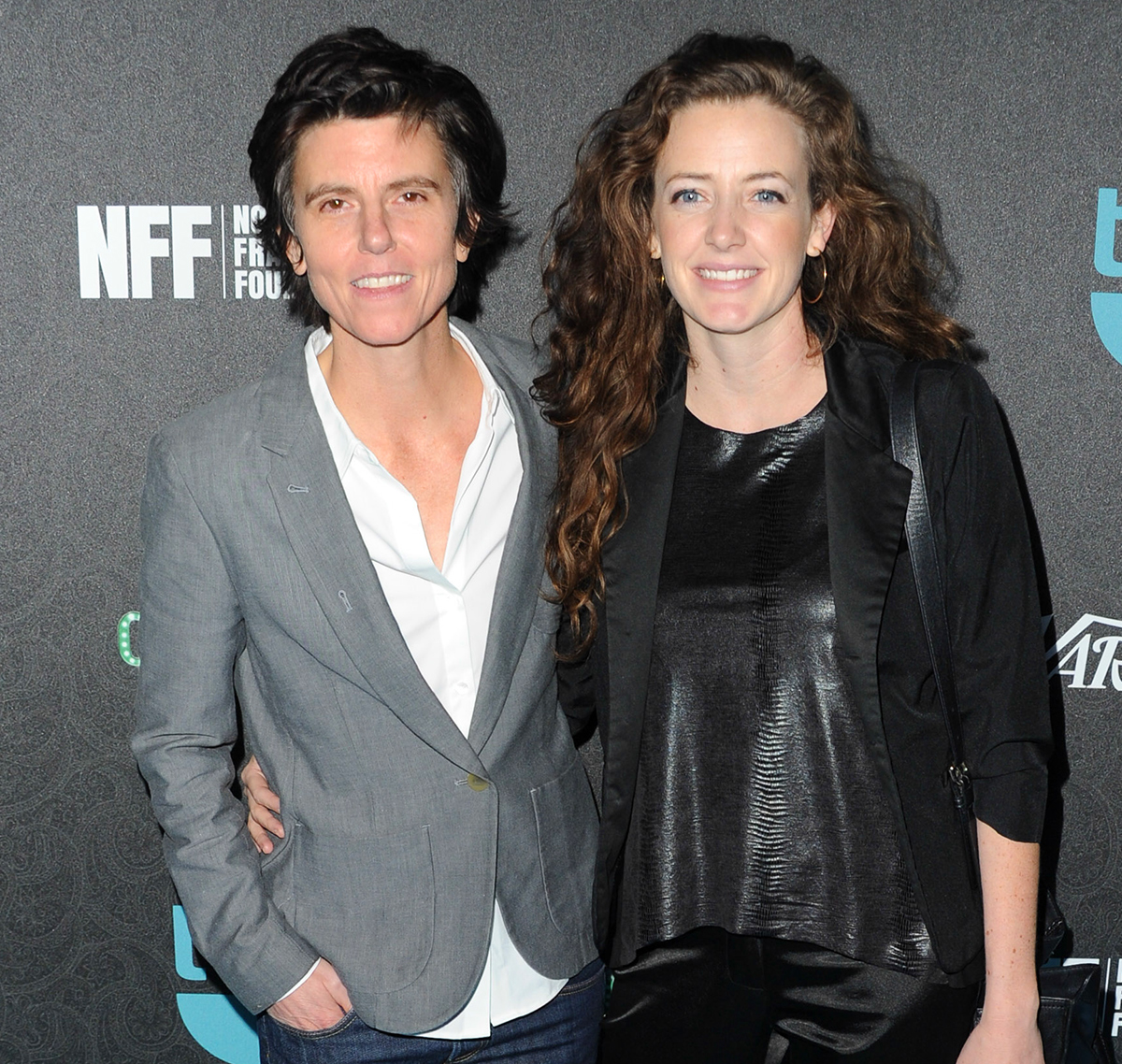 Tig Notaro and Stephanie Allynne are both comedians so they probably make each other laugh a whole lot. They got engaged last month, after meeting a few years ago on the set of In A World.
---
6. Robin Roberts (53) and Amber Laign (39)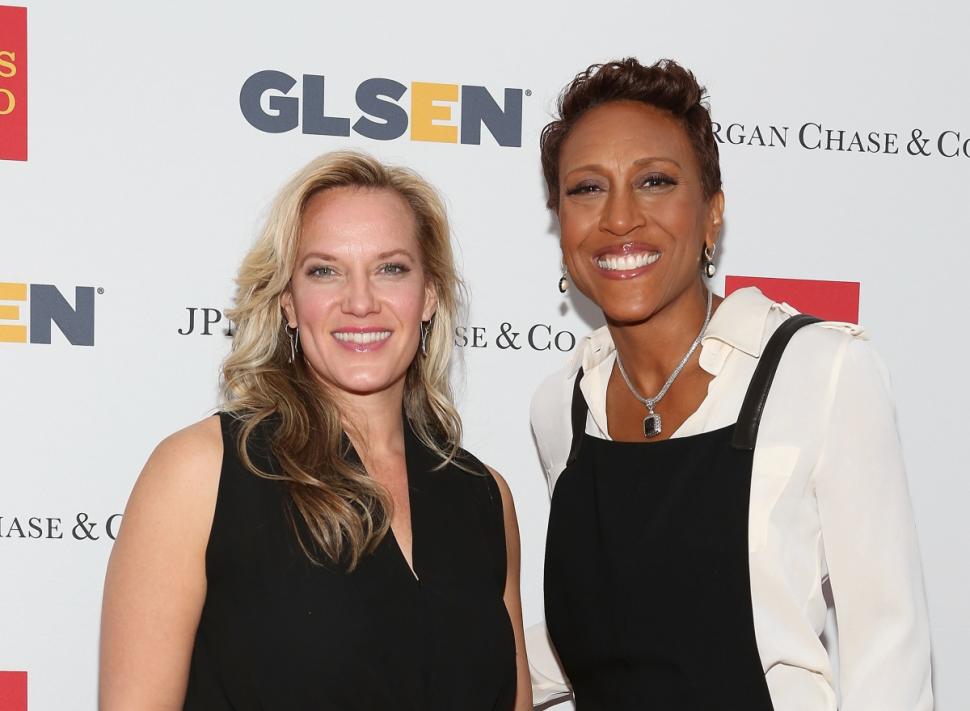 Laign, a massage therapist who specializes in helping people with serious injuries, and Good Morning America host Robin Roberts met over ten years ago and have been together ever since.
---
7. Jeanette Winterson (55) and Susie Orbach (68)
The renowned author and memoirist has been with Susie Orbach for over five years. Orbach is a psychotherapist, psychoanalyst, writer and social critic and the author of Fat is a Feminist Issue.
---
8. Martina Navratilova (58) and Julia Lemigova (42)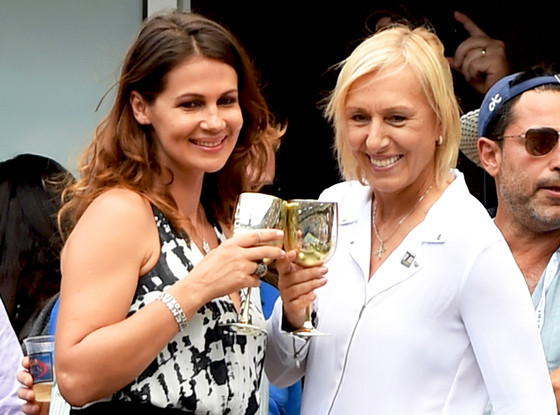 Julia Lemigova, a former Miss Universe Contestant and 1991's Miss USSR, is an entrepreneur with a tragic past. She has been dating the superstar tennis player for at least six years and the two were married in 2014.
---
9. Audrey Smaltz (78) & Gail Marquis (60)
Marquis and Smaltz's 2011 nuptials made the front page of The New York Times' Wedding/Celebrations — unsurprisingly, as the two have a very intriguing story that you should read! Marquis, a former Olympic basketball player, and Smaltz, a former model and founder of The Ground Crew, also showed up on OUT Magazine's OUT100 list in 2013.
---
10. Portia De Rossi (42) and Ellen DeGeneres (57)
THE GOLDEN COUPLE!
---
11. Sarah Paulson (40) and Holland Taylor (72)
Paulson met her first girlfriend, Cherry Jones, when she was 30 and Cherry was 48. In 2015, she began dating the legendary Holland Taylor and we all lost our collective minds.