After a week of some great SXSW coverage by Stef (Captain's Log #1, #2, #3 and #4 just went up today.) I'm back with this week's Music Fix!
KID CUDI
This past week, a music video for Kid Cudi's "Pursuit of Happiness" ft. MGMT and Ratatat was circulating the internet. Rumor has it that Kid Cudi didn't approve it, and it was swiftly replaced with this.
This minor hoopla drew attention to a remix of "Pursuit of Happiness" by Steve Aoki, which is insanely body groovin'. Check it out below.
+
TEGAN AND SARA
Today Tegan and Sara announced a short European tour of Germany, the Netherlands, Belgium, and the UK. See dates at their website. Tickets go on sale March 26th. They have also announced their dates with Paramore for the Honda Civic Tour, so buy your tickets now!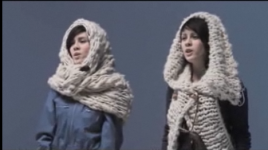 Finally, Tegan & Sara have released info for their upcoming Alligator LP. "If you've ever fantasized about having a dance party with 17 versions of the same song…watch out, this is your dream come true," say Tegan & Sara. See the track list here. According to pitchfork, "Alligator" will be released March 30 as a digital EP with 17 remixes.
GODS OF HIP-HOP
According to HipHopWired, "hip-hop has lost its way… or shall we say balance." In The GODS of Hip-Hop: A Reflection On the Five Percenter Influence on Rap Music & Culture, they "take a look at what happened and the importance of the Five Percenter messages which were brought to the game." (@hiphopwired)
JENNY OWEN YOUNGS
Jenny Owen Youngs' Last Person EP is out today and also streaming at Spinner.com. The EP isn't new material, but diehard fans will be interested in 5 new versions of songs from Transmitter Failure.
M.I.A:
M.I.A will headline the 2010 HARD festivals in NYC on July 24th and LA on July 17th. Also performing will be Sleigh Bells, Rye Rye, Theophilus London, 12th Planet, Ninjasonik, Nguzunguzu and Destructo.
MGMT
MGMT's sophomore album, Congratulations leaked this past week. In response, MGMT is streaming their album at their website. You can also hear it, and read my short review, at NPR.
ALEX CHILTON OF BIG STAR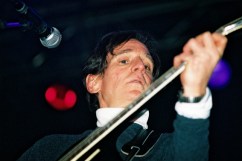 Musician and producer Alex Chilton died last Wednesday of an apparent heart attack just days before he was to perform at SXSW. He was 59. Chilton was best known for his work with Big Star and the Box Tops. Listen to Big Star's "Thirteen" below.
LISTS! The 21 worst charity music videos of all time. This one reminds me of the dentist because it is always playing at the dentist:
Jay-Z agrees about "We Are the World": "I know everybody gonna take this wrong but I just think 'We Are the World' — I love it, and I understand the point and I think it's great — but I think 'We Are The World' is like 'Thriller' to me. I don't ever wanna see it touched. I mean, I'm a fan of music you know. And I know the plight and everything that's going on in Haiti, and you know, and I applaud the efforts and what everyone has done. … For me 'We Are The World' is untouchable like 'Thriller''s untouchable. You know, some things are untouchable. And I think it was a valiant effort, but for 'We Are The World' to me is gonna forever be untouchable."
LADY GAGA; Key of Awesome has their Lady Gaga Telephone parody:
NEW RELEASES:
She & Him's Volume 2 debuted yesterday. Zooey Deschanel has also announced that she's gonna spend most of the year working on her music rather than touring.
The soundtrack to The Runaways.
Monica – Still Standing.
Wanna download Phoenix Live in Sydney for free? Yeah you do. (It's not pirated, obvi)