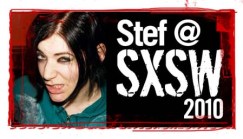 Day 3 of SXSW was a tough one, because it's so difficult to budget time.  On the one hand, the purpose of being here is to see as many new bands as possible, but on the other hand there are incredible major artists performing in small venues all the time.  If I had a third hand, it would be drunk and making out with strangers. There was just not enough time to be everywhere I wanted to be.
My first stop was Red Eyed Fly, where a psychedelic indie band called Darker My Love were playing.  I first saw those guys when they opened for the Dandy Warhols in New York, and knew I'd really enjoyed their huge, noisy pop songs.  I also remembered somewhere in the back of my mind that Andy Granelli from the Distillers had been their drummer, which was an added bonus.  However, it had been two years, and Andy Granelli is no longer a part of the band – and it turns out that my Roky Erickson experience Wednesday afternoon was not an isolated incident.  I just cannot begin my day properly with psychedelic rock bands.  They make me cranky.  Perhaps tomorrow I will start my day with a nutritious breakfast instead.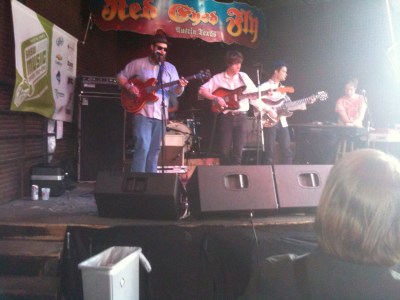 Darker My Love sounded great, and the vocal harmonies were just lovely, but I was anxious about the main event of the day…
Without getting into it too much, I should note that I have a history with Courtney Love. Last autumn I started a Twitter account called @CLTranslated to help translate the internet ramblings of Courtney Love into plain English for the rest of the world.  It got a lot of attention from various major publications around the world, from the Guardian to the Village Voice (2009 Best Of issue!) to an interview in SPIN.  It was EXTREMELY IMPORTANT that I attend Hole's first American concert in about ten thousand years. Unfortunately, there was a guest list issue, and I ended up arguing with the women at the door. I've spent years working the guest list at clubs all over New York City, and I would have found my entitled attitude totally insufferable, but there I was. I needed to see this show.
SXSW Survival Tip #4: Don't be a dick. The people working at these clubs are already stressed enough.
While I was waiting to get sorted out, a band across the street from Stubb's were playing "Please Mr. Postman," one of the best songs ever.  Just saying.
Eventually I was cleared for entrance at Stubb's, and made my way inside just in time to catch the very end of Miike Snow's set.  Miike Snow are a mega-hyped electro-pop act from Sweden, and I'm pretty sure that everything from Sweden is amazing (the Swedes invented the zipper and the blowtorch, and also wonderful pop bands like the Sounds, Ace of Base and ABBA).  Their last couple of songs heavily featured synthesizers and falsetto, which should appeal them to fans of Passion Pit.  Unfortunately, just as soon as I'd arrived, they were finished.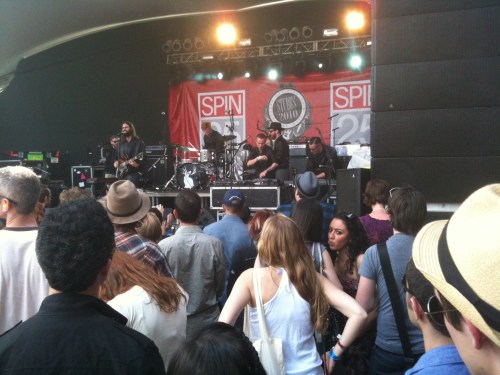 Before long, my half-drunk friends and I had assembled at a decent vantage point, whiskeys in hand, and Margaret Cho took the stage to announce the act we'd all been waiting for. Guys, was I just wasted or did Margaret Cho really tell us that Hole were the band that made her want to eat cheese? She did, right? Courtney Love and her band of dudes took the stage, and we FREAKED OUT.
Exhibit A:
Exhibit B:
This show could have gone one of two ways – Courtney could have been a total trainwreck, and we would have loved her anyway, or the show could have been cathartic and beautiful.
Somehow, this set was both. Courtney was a totally mouthy bitch to the club and compared one song to grudgefucking. A lot of the set was new, but when she launched into "Miss World" we all remembered why we love classic Hole so much. None of the original people from the band were on stage performing with her (Courtney insists that she is Hole, the same way Trent Reznor is Nine Inch Nails), and although we missed Melissa Auf der Maur and the rest, Courtney's backing band were more than competent.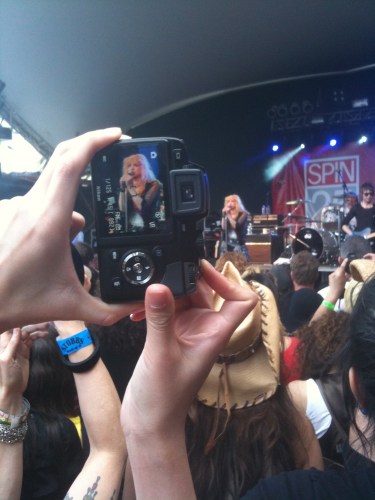 The new songs sound a lot like the Hole we all know and love, and are definitely an improvement over Courtney's poorly-received solo album America's Sweetheart.  Hole's new single "Skinny Little Bitch" got a great reception, as did "Pacific Coast Highway" and closer "Samantha."  That said, there is nothing in the world like watching Courtney Fucking Love play "Violet," and screaming along with your friends -"Go on, take everything, take everything, I want you to."  As polarizing as Courtney is, her records were a huge part of our adolescence, and I'm glad she's still out there, still performing, and still batshit out of her mind.
It took a while to come down from the high of seeing Hole.  We needed some purple drank and a nap.
SXSW Survival Tip #5: Pace yourself.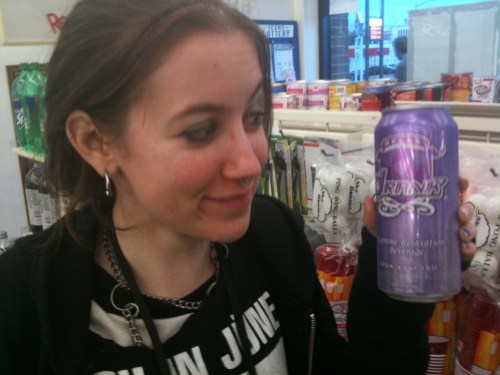 Our next stop was the Austin Music Hall, where AOL were holding a massive soul revue.  After watching Courtney Love bitch out the sound crew at Stubb's, there was really no way we could go back to watching tiny bands in hole-in-the-wall venues, so we ended up sipping Belvedere and watching Smokey effin' Robinson.

This was one of those shows you don't even realize is a lifelong dream to witness until it's right in front of you.  Smokey Robinson's been writing and performing for about 50 years, and he played a set made up completely of classics, both his own and songs he had written for other Motown artists like the Temptations and Stevie Wonder.  He engaged the crowd, excitedly bragging to his backup singers about how we harmonized with him on "My Girl." He told stories about Stevie Wonder, and how Stevie had once gotten so excited about the prospect of working on a song with him that Wonder had offered to drive Smokey home to get started immediately.  "I don't like driving with Steve – he drives too fast, and he texts!" Robinson joked.
I still can't believe I got to see Smokey Robinson sing "The Tracks of My Tears," and I can't believe I got to see my all-time favourite Sesame Street moment performed live.
There are some shows that you watch and enjoy, and then there's the experience of being in the same room as Smokey Robinson.  Thank you so much, SXSW.
This is the day we became totally spoiled, and couldn't bear the prospect of seeing more Brooklyn bands – the difference between watching a legend, and a legend in their own mind.  We stuck around to watch Sharon Jones and the Dap-Kings, a funk/soul band who you might recognize as Amy Winehouse's original backing band.  Sharon Jones wore a pink glittery dress and writhed around the stage, obviously totally lost in the music, and it was difficult not to follow suit.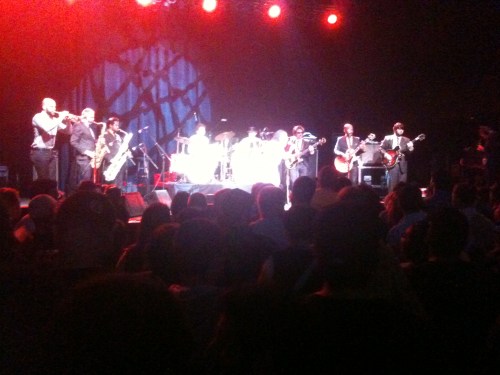 Incidentally, I would like to thank whoever it was at AOL who decided that all the servers at this event needed to wear internet nerd t-shirts.  The bartenders' t-shirts said "Intoxication Service Provider" and "Drink til you URL," and then there was this guy:
On our walk back to the hotel, we heard pounding bass drums, and we followed them til we ended up at a random gay bar covered in rainbow butterflies.  Tomorrow we will try harder to see new music, but tonight we danced to "Telephone" until the bar closed down.