Hi, how are you, what are your plans for today? I just wanted to let you know my plans for the day include watching Mosquita y Mari, so maybe yours should, too. If you are busy, that's okay, the news here is that Mosquita y Mari is now available for you and everyone you know to watch on Wolfe On Demand, which means you can watch it anytime now. I'm going to most definitely watch it tonight after work because I feel like it's about time. I mean, if Riese tells you it plays out her favorite kind of storyline and then Ali gives it a glowing review about the undeniable universality of it all, you have to check it out if only to add your two cents to the conversation.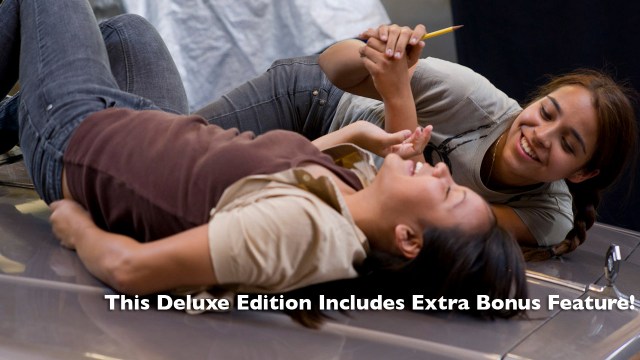 The coming of age story written and directed by Aurora Guerrero premiered in 2012 to solid reviews and has stayed in the back of my mind while it tours indie and LGBT film festivals. When Gabby said Mosquita y Mari is the kind of film that "find[s] the bits that makes us who we are and blast[s] them onto a screen," I believed her. I've only watched the trailer and that alone gave me those same excited anxious butterflies I remember so clearly from high school.
If you watch it, let me know. I can tell I'll be on the internet ready to type something extra about feelings.