Hey! It's Friday! And that's real nice. We haven't had an open thread here at Technostraddle in a while, and I bet you guys have so many ideas and things to say bottled up that you're verging on explosivity. Right? Well if not, you probably will be soon!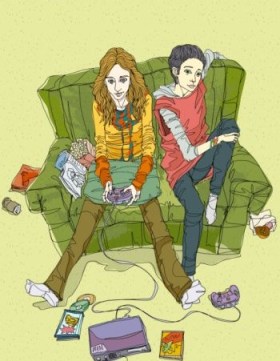 In light of our recent sartorial analysis of Hipsterdom, I'd like to pose a (maybe loosely) related question. As Katrina notes, hipster subculture has become subsumed into lesbian subculture in a way that makes it hard, in some communities, to tease apart the two. Which isn't to say that all or even most lesbians are hipsters, but that the intersecting area of our Venn Diagram is somehow suspiciously larger than it is within other subcultures. And at the risk of complicating this Pressing Sociological Issue even further, I have to ask: where does Geek come in?
There seems to be some kind of meaningful overlap between geek culture and lesbian culture. Just like many girls may be more likely to give a lady a second glance if she's say, wearing plaid and sporting an alternative lifestyle haircut, are we more likely to question a woman's usually assumed heterosexuality if she expresses interest in traditionally geeky endeavors? I'd say yes.
When I started writing Technostraddle, I wasn't sure how a section of Autostraddle exclusively for geeks would be received. I assumed I'd be blogging into the void for a little bit, luring regular Auto readers with geeky "crossover" pieces about iPhones and Hot Nerd Ladies.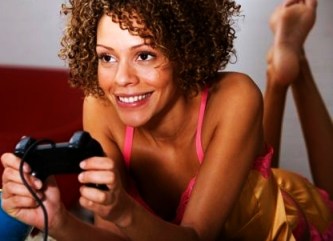 Not so. I was immediately swept away by an absolute tidal wave of commenting and readership that I didn't at all anticipate! And partially that's because you guys are really awesome, but also we obviously have a lot in common. Starting out, I had no idea you'd feel so strongly about Calvin and Hobbes or video game maps! Really, this was all a wildly successfully shot in the dark. And I thought I was alone! Or at least relatively alone. But happily, I feel like geeks are actually overrepresented in our gay lady readership. Geekiness seems to really resonate with you queer ladies.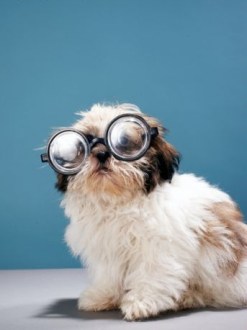 So what's going on here? Why is there such an overlap of "gay" and "geek"? Does one determine the other? Or is this actually about consciously subverting traditionally masculine-gendered activities, like playing video games and taking an interest in science? I wrote my thesis about this line of inquiry, but honestly I don't really remember what it was about. Oh here we go: a quick search of my inbox informs me that it was called "Felt Gender Typicality, Sex-Typing and Adjustment" and that seems relevant. Huh.
Inarguably, gender roles in modern Western society are at a summit of flexibility — and let's be clear from the get-go that when I say "feminine" or "masculine" I'm talking about how the dominant culture has socialized/defined these terms and not endorsing these applications/affiliations.
So is the gradual loosening of gender roles' noose why all of us gay ladies are branching out? Or does our gayness determine that we'll be less concerned about whether or not our interests conform to the socialized "feminine" identity?  Maybe these "masculine" interests determine our sexual identities? Maybe gay and geek naturally overlap because both are "outsider" communities, often defined by their distance from mainstream culture? Or maybe they aren't even related at all?
(Yeah, we may get unsavory comments, like when the guy at a comics store asks what I'm "buying for my boyfriend." And yes, as women in historically "male" fields, we are still relatively systemically oppressed. )
Assuming I'm not misguided about this whole massive GAY/GEEK Venn Diagram overlap, what if the modern breakdown of gender roles actually did something pretty simple? What if, now that women are less restricted to traditionally "feminine" pursuits, like er, sewing and makeup and shit, a good chunk of us are discovering that stuff guys are supposed to do is more fun? And maybe transgressors of heteronormative sexuality (like myself, and maybe you and probably that girl from IT that you want to bang) are also trailblazing into dude-territory. Because we're already socially deviating, what with being gay and all, so why the hell not get to do fun "guy" stuff? Or do we just think that stuff is fun 'cause we're gay to begin with?
So you tell me. Why were there a disproportionately large number of gay girls in my old all-female WoW guild? Why am I not the only gay lady I know who had rats for pets? (rats?! Yes, rats.) Why are you that much more likely to get into that IT girl's pants than the girl from HR? Do you guys have any thoughts or experiences that speak to this? By all means, share them!