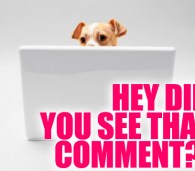 Did you learn a lot about country music this week? I sure did. Early speculation on the country music star who planned to come out ended up to be wrong (it was Chely Wright!), but that didn't mean we stopped talking about it once the mystery was solved. We talked about how gay country music looks and some actual les girls in country music.
May brought a brand new smokin' hot calendar girl, and Nat's red carpet GLAAD interview video finally hit the world wide web. We interviewed the all-girl band Mrs. Danvers and Lucky Dog Leather, and Jess went to an Evening With Women, which sounds like a nice way to spend every weekend. Taylor talked about phones, and Beyoncé picked up her the telephone for her new music video in the Audiostraddle weekly fix.
Thank you and good night. You are beautiful the way you are.
---
On NSFW Sunday: Lust, Ambition, Power, Lesbian Sex Prevail:
The For Your Health And Safety Award to gena: "my first thought when i saw the picture SEXY TUMBLR ALERT was that she shouldn't be touching the bottom of the pot like that, it's probably hot. my second thought was that the picture is hot, in a totally different way."
The I'm Still A Rock Star Award to bri: "So what if I didn't look at this til 1 am.
SO WHAT.
So what if I just created a new bookmark folder…
SO.
WHAT."
On We're Ready to Talk About Christina Aguilera's "Bisexual" Music Video Now:
The Boo You Whore Award to Carmen: "Lady Gaga is the new Regina George.
Lady Gaga… How do I begin to explain Lady Gaga? 
Lady Gaga is flawless. I hear her hair's insured for $10,000. 
I hear she does car commercials… in Japan. Her favorite movie is Varsity Blues. One time she met John Stamos on a plane…And he told her she was pretty. 
One time she punched me in the face… it was awesome."
The Pink Slip Award to etcetera: "Oh, you kissed a girl?? GASP! There are whole songs on kissing girls now, must I hand you a late-slip?"
On Lily's Team Pick: Hulu Meets The Spice Girls:
The Girl Power Award to DemiArianna: "The Spice Girls were the only reason boys never came between me and my best friend in 2nd grade.
Either that or my gay was showing."
On UPDATE: Country Music Singer Coming Out in Curve. Could Be Chely Wright. Or Not.:
The There's An App For That Award to Sally: "Also, I'm thinking of making a flash coming-out-magazine-cover generator, because I feel like having a picture of awkward happiness with an "I'm gay!!" headline is a fundamental human right."
The All Shook Up Award to Cathy : "…that's it. Not only is Elvis ALIVE, he's also a lesbian. And, um, a woman. Man, Curve really bagged an exclusive on this one."
On 6 More Out Lesbian & Bisexual Country Musicians For Your Collection:
The Spam of the Week Award to suseloi: "I am always attracted by pretty girls, I am a girl, aged 23. Currently I found a good site for lesbians named **Lescupids.com**! Very easy to join. You can search my username "Tomesusanles" and view my information and photos. Wink at me if you want to chat with me!"
On Anti-Gay Leader Vacations with Rentboy.com Escort:
The Creative Use Of Greeting Cards Award to TSwizle: "I buy people 'Condolences on the death of your Grandma' cards for their birthday. Generally gets a laugh.
Not so much vice-versa though…"
The We Knew He Was Either A Porn Star Or… Award to Cassandra: "Of course he's a gay. Look at that moustache."