It's been a hectic week for this Autostraddler, so let's get right down to business. Check out new videos from Beyoncé, Christina Aguilera, Miley Cyrus and Sean Kingston with Justin Bieber, along with lots of news and brand new music from The Books, Hailey Wojcik, Flying Lotus, and Dead Weather.
BEYONCE'S "WHY DON'T YOU LOVE ME"
Beyoncé delivers yet another stunning video for the new single from her  album I Am… Sasha Fierce. It's called "Why Don't You Love Me" and features our favorite Destiny's Child diva flirting with 1970s imagery. She plays "B. B. Homemaker," the ideal housewife who transforms into a cigarette-smoking, martini-drinking hot mess (emphasis on the hot). Beyoncé co-directed the vid along with Melina Matsoukas, who worked with Rihanna on "Rude Boy."  Less dance routine and more compelling narrative, it seems Beyoncé picked up a few tips while working with Lady Gaga. Beyoncé, you are too easy to love.
What do you think about Beyoncé's "Why Don't You Love Me"? Watch it below, and let us know in the comments!
+
MADONNA:
Madonna tells Interview Magazine:
"It's weird. I don't have a record deal right now with anybody. I don't know how I'm going to get my music out the next time I make a record. I'm going to have to reinvent the wheel. For example, I do appreciate that lots of people worked long and hard putting together things like the DVD of the 'Sticky and Sweet' tour that we just released, and I have seen the finished product, but I have got no idea how people are going to find out about it or how it's going to be sold. I think I have a fan club — well, that's what they say." (@zimbio)
MILEY CAN'T BE TAMED
The word on the street is Miley Cyrus premiered her new music video, and it's racy! You can see screenshots and read this video analysis from our soul sistas at Jezebel, and check it out for yourself:
CHRISTINA AGUILERA'S NEW VIDEO:
Xtina is back! This time, with a video for "Not Myself Tonight," the lead single from her new album Bionic. The song is catchy and the vid is fun to watch, but following the earthshaking video from fellow pop star Lady Gaga's "Telephone," it almost seems boring. You can read our round-up of opinions on the topic here, and watch it below if you missed our earlier post.
+
BROKEN SOCIAL SCENE'S 1-DAY "TOUR":
Canadian supergroup Broken Social Scene released Forgiveness Rock Record, their first album since 2005, last week. To celebrate, they're embarking on a one-day "tour" of Toronto on May 9 (aka Mothers Day). They'll be hitting up four record stores in the Toronto area, with limited tickets available with purchase of Forgiveness Rock Record at each store. So Canadians, ditch your mom (or bring her with you) for an intimate in-store performance! Get more details about this special performance at Chromewaves, and see their full tour schedule at Broken Social Scene's MySpace.
THE KILLERS' BRANDON FLOWERS GOES SOLO:
Brandon Flowers, lead singer for The Killers, has revealed plans to record a solo album called Flamingo. Though this sidelines another Killers tour in the near future, the Las Vegas band has no plans to call it quits. Read more about Brandon Flowers going solo at Spin.com.
NEW VIDEO WITH SEAN KINGSTON AND JUSTIN BIEBER:
In a new video for "Eenie Meenie", Sean Kingston's collaboration with Justin Bieber, the two pop stars are involved in a love triangle with an indecisive lover. Get it? An "eenie meenie miney mo lover"! While this particular love triangle is highly improbable, the song fits comfortably in my list of guilty pleasures. Check out the video for "Eenie Meenie" below:
+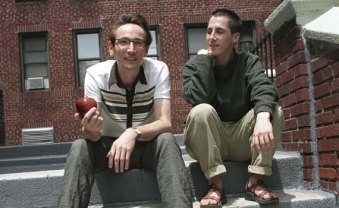 NEW SONG FROM THE BOOKS:
Electro-folk duo The Books have been laying low since 2006, but they've just released a new track from their upcoming July 2010 album, The Way Out. It's called "Beautiful People," and it's beautifully addicting with lush harmonies, a steady beat, and plucky electric guitars. Listen to The Books' "Beautiful People" at The Walrus Blog.
CHELY WRIGHT COMES OUT:
After all of our speculation that country singer Shelby Lynne was the celebrity set to come out in People Magazine's May 5 issue, it turns out it's Chely Wright instead. You can read the full story on Autostraddle, with scans from the People Magazine issue and other scoop from around the web, and check out some other country singers that were already out here.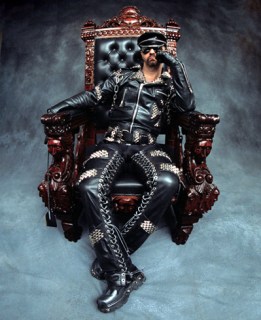 APPLE KILLS LALA.COM:
This past December, Apple bought online music provider Lala.com for an undisclosed amount. Until now, we haven't heard much since. Apple has announced it is shutting down Lala on May 31st, and all customers who have paid for unlimited streaming music will be compensated with iTunes store credit. Read more speculations about Apple shutting down Lala at the Wall Street Journal.
OZZFEST DATES ANNOUNCED:
Metal and hard rock fans, rejoice! Ozzfest is back in full force after taking a year off in 2009. Ozzy Osbourne, Rob Halford (openly gay frontman of Judas Priest), and Mötley Crüe will be headlining a six-date tour of North America. Tickets go on sale May 22. See the full tour schedule for Ozzfest at the official festival website.
MRS. DANVERS:
Read Corey's Audiostraddle interview with all-girl band Mrs. Danvers. They're queer and ready to make it big in 2010!
HAILEY WOJCIK:
Remember when Audiostraddle gave away tickets to Hailey Wojcik's show in NYC? If you missed out, get another dose of Wojcik in her new video on the making of her record Diorama on Vimeo. And yes, there are real dioramas involved.
NEW MUSIC: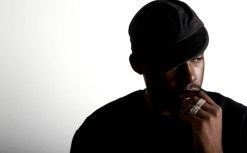 Flying Lotus: If you want to hear electronic music like it's never been done before, check out the new jazz-inspired Cosmogramma from Steve Ellison aka Flying Lotus at NPR Music.
Dead Weather: You can also hear a sneak-preview of the Dead Weather's new album, Sea of Cowards, at NPR. The supergroup consists of Jack White, Alison Mosshart of The Kills, and Dean Fertita and Jack Lawrence, both from The Raconteurs and Queens of the Stone Age.