It's May and therefore it's Autostraddle Calendar Girl time!
Firstly, a little refresh of the Calendar Girl concept for any newbies:
We just think Maxim, COED and Playboy shouldn't get to corner the market on "monthly devotions to very very good looking women." We know lots of hot lesbians who also look good casually lounging on bedsheets and hanging out at the pool/on the couch.
Each month our photographer Robin will shoot a Le Cadeau by Robin set (as featured on WeTV) with one beautiful, talented, smart, interesting and sexy lesbian lady. At the end of the year, we'll have a pretty kickass calendar that you can buy for 2011, which is our last year on earth before the apocalypse. Don't you want to keep track of that in style?
+
---
+
This month's Autostraddle Calendar Girl is:
Alison
Miss May
From Photoblogger Robin:
When Alison wrote to me and told me she's a big fan of Agent Provacateur, I knew we'd get along. She came up from DC for the weekend, saw some friends, and came over for an Autostraddle photoshoot.  We were ordering Dominos when she arrived, so we made sure to get her some cheesy bread as a reward for being such a good model!  And a good model she was.  She even let us put her in the shower!  What a great sport.
Thanks to Sara for her styling genius and her amazing heels and to Christina for the fabulous smokey eyes. Isn't my style team amazing?!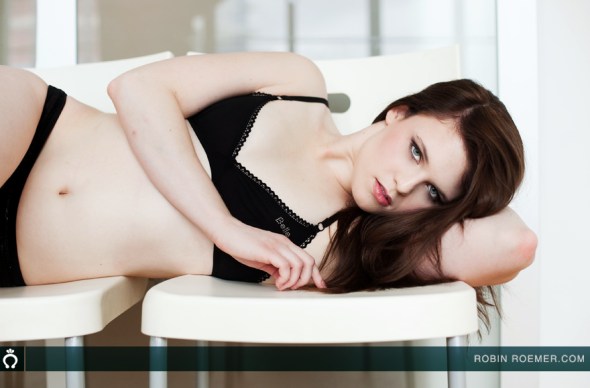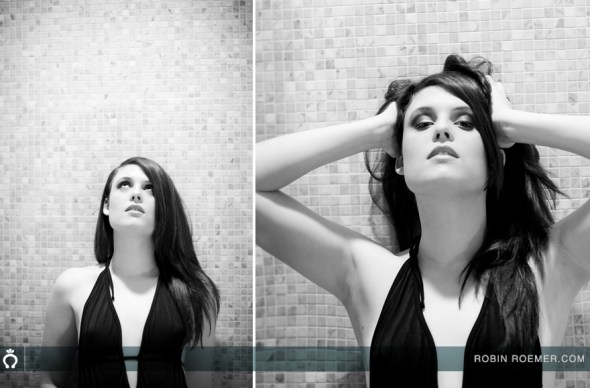 ---
.+
Alison is a 23-year-old aspiring writer who recently graduated from smartie school Stanford in California, where she majored in Film Studies and Spanish.
As if that useful degree wasn't enough, Alison is now applying to MFA creative writing programs to pursue her dreams of writing graphic novels & queer girl movies/tevee shows that don't suck. Yup, Alison is our first Calendar girl who's not some kind of model/actress, but clearly she's a natural at looking good in her underpants.
Presently Alison working for a non-profit in her hometown of Washington DC, where she writes for a science blog that aims to make all that complicated stuff like Nuclear Fusion more accessible for kiddos.
When she's not making lusty facial expressions in the shower, Alison enjoys running, swimming, shopping, watching anything by Joss Whedon, and dancing around her room to Metric and/or Lil' Wayne. Also, she's single, and therefore we assume she is also prepared to mingle.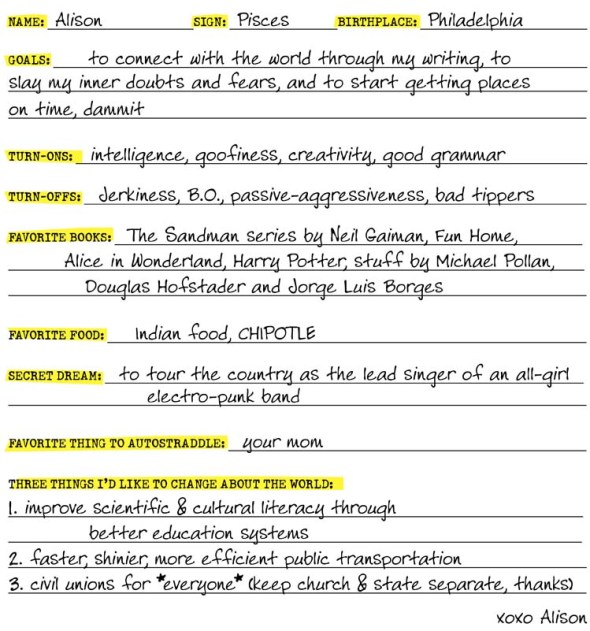 ---
+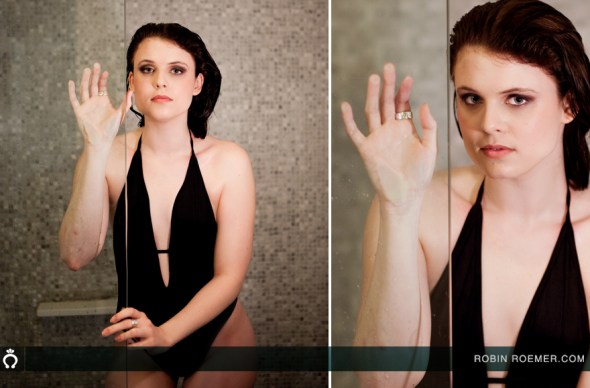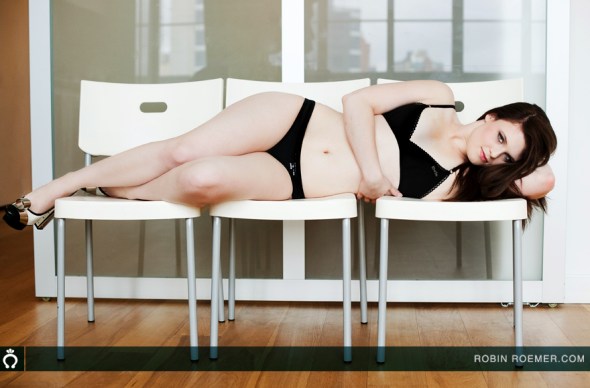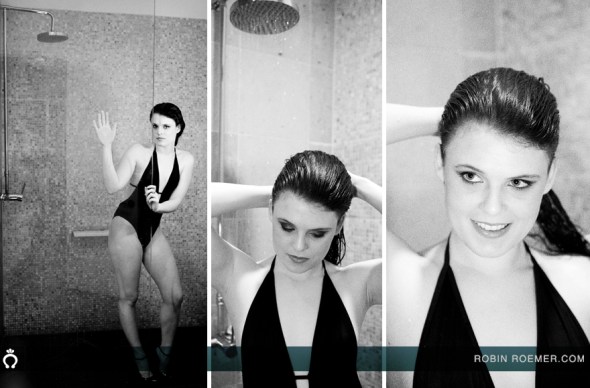 As always; if you'd like to be gawked at by thousands of lesbians and get photographed by celebrity world-famous photog Robin Roemer, email Robin at robin[at]autostraddle[dot]com with two photos of yourself and tell her a little something about why you're so special. You must live in the NYC area or be able to get there and be 21+.
[Sidenote: Our calendar is booking up fast and at this time, we're looking especially/specifically for women of color and for non-"femme"-presenting ladies. Also it took me ten tries to write that sentence? So I hope everyone feels okay about it.]
+
---
+
+
+
---
Before you go!
It takes funding to keep this publication by and for queer women and trans people of all genders running every day. We will never put our site behind a paywall because we know how important it is to keep Autostraddle free. But that means we rely on the support of our A+ Members.
Still, 99.9% of our readers are not members.
A+ membership starts at just $4/month.
If you're able to, will you join A+ and keep Autostraddle here and working for everyone?
Join A+