The other week I watched the heterosexual movie No Strings Attached, and I liked it. This is completely irrelevant to anything on this website EXCEPT at one point Ashton Kutcher's character made Natalie Portman's character a period playlist? And I was like, this is kind of cool? The movie website has the playlist available in its entirety (be warned, there is automated music that you can't turn off), but I thought I'd come up with one of my own! What does one do with a period playlist? I'm not entirely sure, but whatever, now I can say I have a period playlist. Also have you seen the period tumblr yet, because girl, you need to.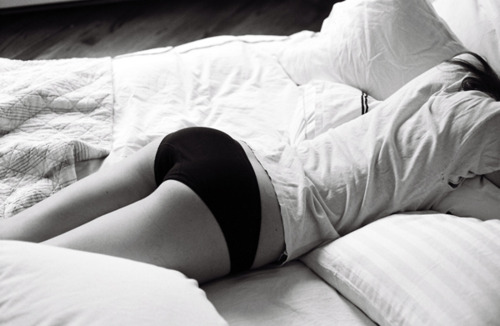 The Period Playlist
Song Against Sex – Neutral Milk Hotel
Strawberry Fields Forever – The Beatles
Madder Red – Yeasayer
Big Red Machine – Justin Vernon
Red Belt – Tegan And Sara
Heaven Knows I'm Miserable Now – The Smiths
Young Blood – The Naked and Famous
Swimming In The Flood – Passion Pit
Red Rabbits – The Shins
Ruby Tuesday – The Rolling Stones
Bad Blood – Bright Eyes
Blood Bank – Bon Iver
Feel Flows – The Beach Boys
Coming Up Roses – Elliott Smith
Always On Time – Mnemonic Sounds
Walking With A Ghost – Tegan And Sara
Red Moon – The Walkmen
PLEASE SHARE YOUR PERIOD SONGS IN THE COMMENTS!
Want to suggest a playlist theme? Hit Crystal up on Formspring and someone on the team will make it for you.