OTHER COUNTRY QUEERS:
There's no lesbian musician archetype more familiar than the lady-with-guitar, and queers have always dominated folk music (you know, the kind of music your little brother complains about when you're just trying to get your Closer to Fine on). Some musicians, like Meilssa Etheridge, consistently straddle the folk/country/rock genres and have inspired many lezbo music experts to question the media-reported assertion that Chely Wright, who came out this week in People Magazine, will be country's "first lesbian music star."
She's definitely going to shake up Nashville — she's had major mainstream success, doesn't "look gay"(which is bogus btw), and is smokin' hot (not to mention smart and charismatic.)
But is she the first gay country lady ever? Not exactly. Chely Wright won't have to hang out all alone in CMT's Hypothetical Queer Lounge.
Here's a look at some of Chely Wright's foremothers:
1. kd Lang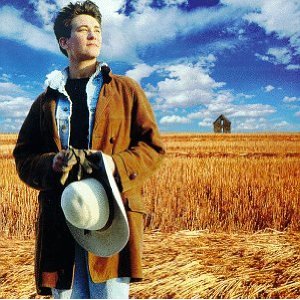 HELLO, KD LANG!  kd Lang grew up in Canada, totally obsessed with Patsy Cline. Lang's first album, A Truly Western Experience, was released in 1984, and was warmly received throughout her fine tropical island of Canada.
In 1986, she signed a contract with an American record producer in Nashville, Tennessee. On Roy Orbison's television special, A Black and White Night, Lang sang background vocals with country crooners Jennifer Warnes & Bonnie Raitt.
She hit it big in the US when she began touring with Roy Orbison, snagging a Grammy Award for Best Country Collaboration with Vocals in 1989 for her & Orbison's duet, "Crying." She also picked up a Grammy Award for Best Female Country Vocal Performance for her 1989 album "Torch & Twang."
Her later work veered more towards pop music, but Lang often truly trascends genre; like scoring #33 on VH-1's 1999 100 Greatest Women in Rock & Roll and, in 2002, #26 on CMT' 40 Greatest Women in Country Music in 2002. Lang was one of only eight women to make that list, along with Linda Ronstadt, Patsy Cline, Dolly Parton, Tammy Wynette, Loretta Lynn, Lucinda Williams and Emmylou Harris.
KD Lang came out in 1992 on the cover of The Advocate. Check out Lang's music here.
2. Wilma Burgess (1939-2003)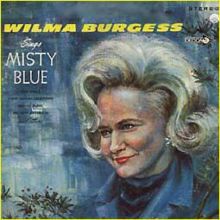 An American country music singer who rose to fame in the mid 60's, charting fifteen Billboard Country & Western charts between 1965 and 1975. The always openly-gay singer refused to specify the gender of her love objects in her songs.
You can check out Willa's music here!
3. Brandi Carlile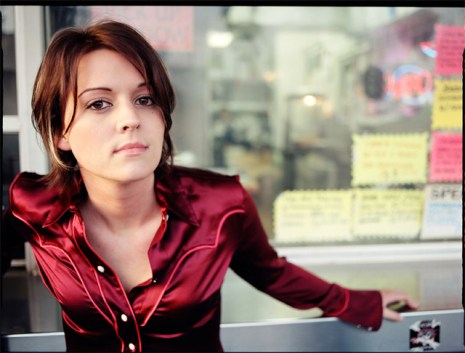 Brandi isn't exactly a "Nashville girl," but her work has been categorized in several genres, including rock, folk, and "alternate country."
This super-cute 28-year old out lesbian is a star on the rise. Her music has appeared on ABC's Grey's Anatomy, in a General Motors Commercial and aired during the Beijing Olympic Games and in a Super Bowl commercial. She's toured or worked with Ray LaMontagne, Johnny Lang, Hanson, Indigo Girls, The Fray, Chris Isaak, Tori Amos, The Indigo Girls and Shawn Colvin. Her album Give Up the Ghost was released on October 6, 2009. The album debuted at #26 on the Billboard 200.
Check out Brandi's music here.
4. The Topp Twins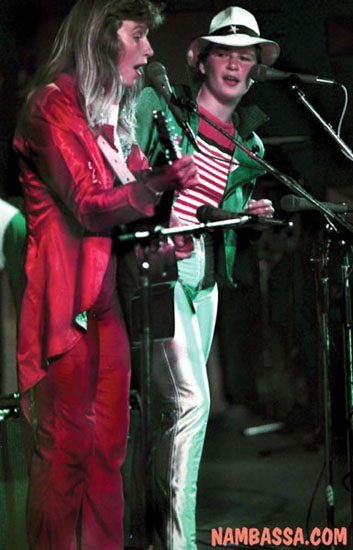 These New Zealandars have been performing as a country-music comedic duo for over 25 years. Their feature film Untouchable Girls boasts the top-grossing opening-weekend sales for any NZ documentary EVAH.
5. Maia Sharp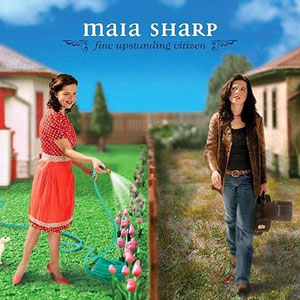 Maia Sharp came out at the age of 23. In addition to her solo career, Sharp has written for Bonnie Raitt, The Dixie Chicks and Trisha Yearwood. She has even opened for Bonnie Raitt on several tour dates in 2009, and began a solo tour in October 2009, promoting her new solo album Echo. Check out Maia's Myspace here.
6. Mary Gauthier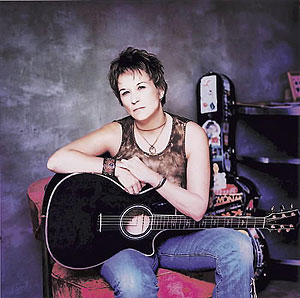 Mary is signed to Shelby Lynne's old label, Lost Highway, and began her music career in 1999, when she sold her share in a Cajun restaurant she owned to finance her second album, Drag Queens in Limousines. Gauthier is considered both a folk musician and an "Alternative Country Singer." Regardless she has basically sold a shit-ton of records, is super successful, and TOTALLY GAY.
Her songs have been recorded by country crossover artists including Jimmy Buffett, Tim McGraw, Blake Shelton, Bill Chambers and Candi Staton. Pick up Mary's music here.
Bonus Round: Before Jennifer Knapp, We Had Marsha Stevens!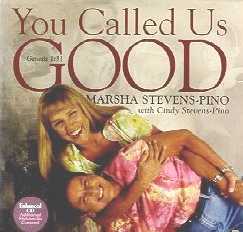 This week is all about Chely Wright, but a few weeks ago it was Christian singer and newly out lesbian Jennifer Knapp we had our eyes on. Turns out she's not alone either: Marsha Stevens, who wrote the youth-group church favorite "For Those Tears I Died (Come to the Water)" Stevens is a gutsy little lady — she came out in 1979, after the breakup of her marriage with her husband Russ, referred to as "Contemporary Christian Music's first official scandal"
Via The Encyclopedia of Contemporary Christian Music:
"If Larry Norman is to be called the father of Christian Rock, then Marsha Stevens certainly deserves to be known as the mother of contemporary Christian music…She was the leader of what is considered to be the world's first contemporary Christian music group, Children of the Day, and she has continued as a solo artist to produce albums of worship-oriented and edifying adult contemporary pop. As such, she remains the progenitor of what, by 2002, would become the single most popular genre in the contemporary Christian music market."
She now runs BALM, Born Again Lesbian Ministries:
Today, Marsha and her spouse, Cindy, are working between tours to continue their music ministry training school for those in Christian outreach to the GLBT community. An outreach of Balm Ministries (Born Again Lesbian Music), the program is called upBeat!. They have produced a Praise and Worship album with 14 singers and 10 songwriters and each year they accept 6 to 10 students into their training seminars.