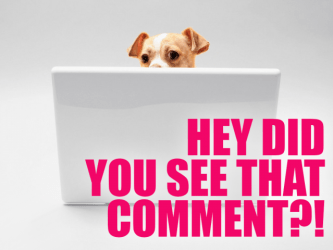 Hello Decemberists! I hope you had a fine Cyber Monday and an emoji-taco Tuesday. But seriously, WTF Wednesday? Ugh. Let's take a quick break from pondering the awfulness of police exceptionalism to highlight some no-so-terrible things that happened this week.
Gabby interviewed her very first Laura, Ali walked us through how to put a ring (or a watch) on it and Meagan talked about winter style. Also, ALERT: T-Swift might be kissing Karlie Kloss.
Autostraddle's massive Ultimate Gift Guide came out along with more specific guides for things like sex toys, superhero fans and your in-laws. Already done shopping? Help plan a holigay party in your area, try these seasonal DIY projects or just eat a fuck ton of goat cheese while listening to Carmen's playlist of Christmas classics.
---
On Let's Hash It Out: How Do You Feel About Men and Straight People Going To Lesbian Bars?:
The Or Your Penis Paraphernalia Award to Bree:

The Yes, This Award to mediumSpoon:
On FRIDAY (GIF) OPEN THREAD: The Holidaze:
The Holiday House of Horrors Award to Scarlett:
On This Shit Rules: Curly Haired Goddess Products:
The Hattitude Award to Samantha and Hat:
On Notes From A Queer Engineer: Tear Gas, Tool of A Police State:
The Scary Truth Award to Willow Rose: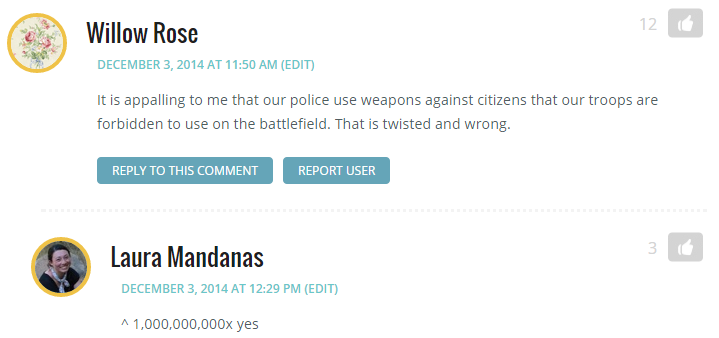 On 26 Excerpts of Negative Yelp Reviews of Lesbian Bars By Men and Straight People:
The It's Called A Furse Award to Emily:
The Vente Sized Award to Dina:

The Real Talk Award to Lora:
The They're The Heroes We Need Award to Laura:
---
See a clever, hilarious or thought provoking comment around this website-ship? Email it to me at: carrie [at] autostraddle [dot] com!