Queer style website for masculine presenting women and trans-identified individuals DapperQ has partnered with Brooklyn Museum to present an evening of dapper style. "(un)Heeled: A Fashion Show for the Unconvetionally Masculine" will take place on Saturday, December 6th, 2014. "Freed from the confines of academic discourse, (un)Heeled is an opportunity for museum visitors to engage with those who are using fashion as a springboard for redefining masculinity," says Anita Dolce Vita, Editor-in-Chief of dapperQ.
With free admission, mini pop up shops, a "Dapper Academy", and a runway show this will be an evening of fashion, music and art. Expect some of NYC's finest and most stylish persons!
Check it out on Facebook!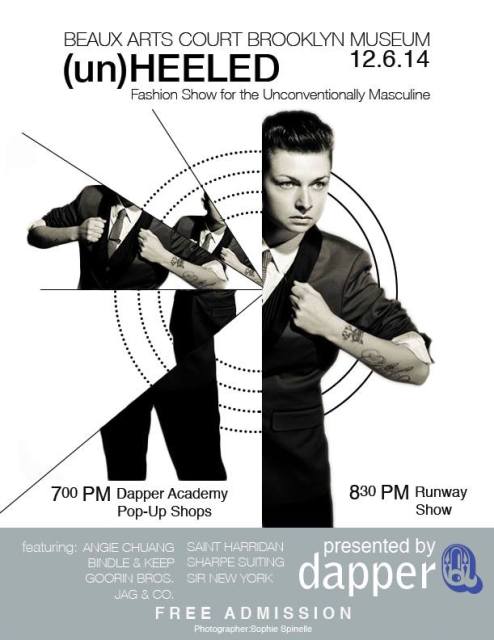 ---
Before you go!
It takes funding to keep this publication by and for queer women and trans people of all genders running every day. We will never put our site behind a paywall because we know how important it is to keep Autostraddle free. But that means we rely on the support of our A+ Members.
Still, 99.9% of our readers are not members.
A+ membership starts at just $4/month.
If you're able to, will you join A+ and keep Autostraddle here and working for everyone?
Join A+