So you want to surprise an important person in your life with a sex toy? You rock. But buying someone else a sex toy is deeply personal and, even if you know their tastes, always a bit of a risk. And say you don't have time for subtle inquiries after your (hopefully) many explicit conversations about sex and sex toys on Tuesday afternoons, and they're not itching for a new toy they can't stop talking about.
Sometimes, when sex toy shopping, it's easy to emphasize functionality and price over aesthetics or awesomeness. Not the best buttplug, or the most interesting, but a guaranteed crowd-pleaser. Not the biggest cock, but the one that won't scare partners or will work even on a sensitive day. Not the beautiful fragile glass g-spot toy but the sensible acrylic one.
This gift guide is all about the interesting, beautiful or best.
Your activity partner probably has some things in their toy box that are well-loved; if you're saving up to give them a sexy upgrade, this guide can help.*
* These are obviously suggestions for the toy box that has everything — if you're looking for something more introductory or less expensive, every "they own" toy is an excellent option.
---
They Own: The Pocket Rocket
Get Them: The We Vibe Tango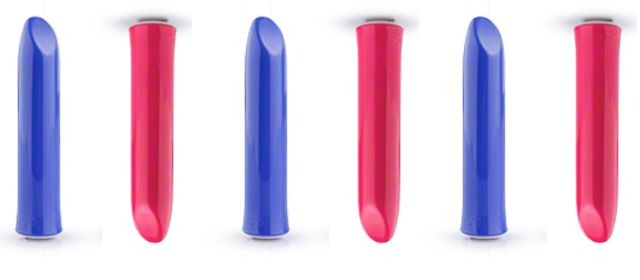 The Pocket Rocket is a great battery-powered starter vibe for someone who wants something simple and predictable and maybe waterproof. The We-Vibe Tango is also simple and predictable and waterproof, but it has eight settings instead of one, is rechargeable, is more likely to be mistaken for lipstick or a small marker by people who might see it accidentally and is way, way more powerful. As one anonymous reviewer wrote in Autostraddle's review: "Considering its size to power ratio, the Tango is the most powerful vibrator I've ever used by a landslide. […] the Tango is an absolute favorite. I am willing to entertain the idea that something else will feel as good against my clit — a talented human mouth, for instance — but nothing as portable even comes close."
---
They Own: The Orchid G
Get Them: The Mona 2
Simple g-spot toys like the Orchid G are perfect for figuring out whether you even like g-spot play in the first place. If your giftee is an enthusiastic fan, the Mona 2 is thuddy, powerful (far more powerful than its earlier model) and has a wide 2-inch girth. It can also double as a clit vibe in a pinch.
Or you could get crazy and give them a pulsator.
---
They Own: A Simple Glass Dildo
Get Them: The Laid Stone Dildo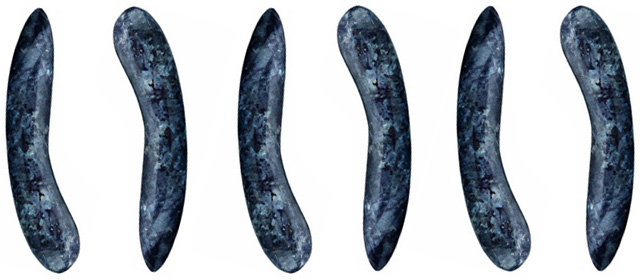 Simple glass dildos are fun because they're smooth and hard, retain temperature, are sometimes aesthetically pleasing and often feel pretty serious. The Laid Stone Dildo takes serious to a whole other level. It's made of polished, hand-sculpted black Norwegian moonstone, looks beautiful and has a curve that could hit or avoid your g-spot, depending on the angle. It's eco-friendly. Sure, you could get them a high-end hand-blown glass toy, but stone is a way to capture a similar range of sensation while trying something new and slightly less breakable. Also, as one Autostraddle reviewer wrote: "You know the brooding, mysterious, drop-dead sexy beast who's been giving you fuck-me eyes all night but hasn't said a word? That's the Laid Stone dildo."
---
They Own: A Simple Silicone Dildo For Strap-On Sex
Get Them: A VixSkin Dildo
Basic silicone dildos are sometimes either uncomfortably sticky or uncomfortably firm — but it's less that something about them is wrong than it is that something about VixSkin is so so right. VixSkin is still silicone, but with a core, so it's super soft and almost sticky on the outside but can still stand up on a table or stay inside someone during enthusiastic sex. VixSkin dildos come in a variety of shapes and sizes — the Outlaw is huge in all directions, the Mustang is comfortable, the Buck is shorter and thick and g-spotty, the Raquel is shimmery pink and non-realistic, and there are tons of others. (Read Autostraddle's reviews of the Mustang, pictured above, and the Outlaw.) Almost all are flesh coloured, though the Mustang has tie-dye and pink options and almost all are realistic, except for the Raquel, which is where scoping out your giftee's toy box for preference will come in handy.
---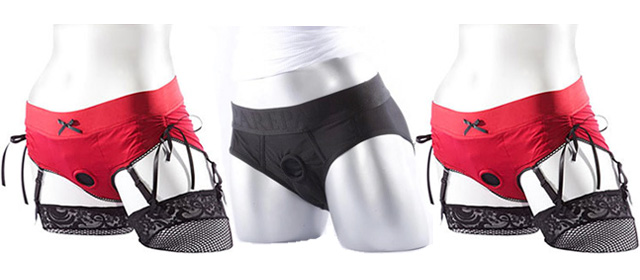 The classic RodeoH harness is cheap and a lesbian icon, but it also doesn't have a lot of control, takes a while to dry and can stretch out with moderate use even if you hand wash it. Spareparts harnesses dry quickly, come in more styles, often have pockets for small vibrators, fits toys with bigger diameters and feel silky to the touch. RodeoH has recently introduced femmier harness options, but Spareparts has had many for ages, in addition to gender-neutral options. It also has a few options that work really well for trans women. If you're shopping for a classic RodeoH owner, try the Tomboi — hands down the best harness I've ever used. For a femmier version, try the Sasha.
---
The Bootie is the ultimate beginner butt plug — silicone, not too firm and not too soft, a healthy flare and modestly sized (read Autostraddle's review). But the Njoy Pure Plug takes anal play to a whole other level. It comes in three sizes — 1 by 2.25 inches, 1.25 by 2.5 incles or 2.75 by 1.5 inches — and is made of stainless steel. It's heavy. It's cool to the touch unless you warm it up under the tap, and it retains temperature. It looks serious. And as one anonymous Autostraddle reviewer wrote, "nothing, and I mean nothing, feels as smooth as stainless steel on your asshole. If you're someone who is turned on by sensation of soft, heavy smooth surfaces across any part of your body you're going to be turned on by the Njoy Pure Plug. It's just impossible not to be."
---
They Own: Bondage Tape
Get Them: Kookie Cuffs
PVC Bondage Tape is a great way to tie someone up with the focus on quickly tying them up, rather than fussing with tons of straps or learning rope bondage techniques. Kookie Cuffs are great for the same reason — beyond safety, they have no learning curve whatsoever. They're wide and thick enough to feel secure and serious, but from a user standpoint they don't feel intimidating. (From a play standpoint is another story.) For people who don't like leather, try Super Cuffs, which are nylon and neoprene and still look badass.
Feature image of Alee Rose by Jovell