Hello and welcome to this thing we're doing where we help you figure out what you're gonna put in your mouth this week. Some of these are recipes we've tried, some of these are recipes we're looking forward to trying, all of them are fucking delicious. Tell us what you want to put in your piehole or suggest your own recipes, and we'll talk about which things we made, which things we loved, and which things have changed us irreversibly as people. Last week, we gave you recipes for Thanksgiving, which you should feel free to use throughout the rest of your holigay season and/or life.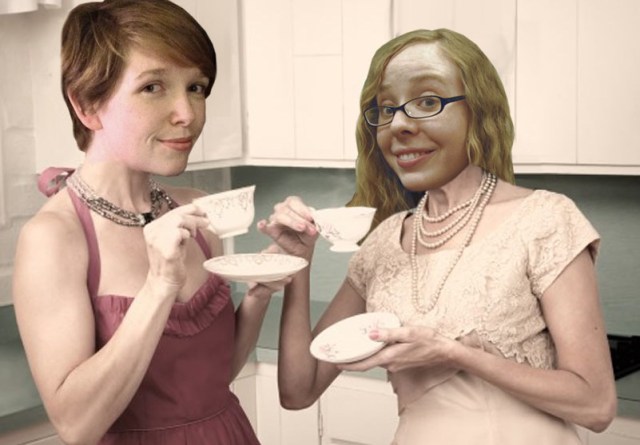 Have you ever done the Would You Rather where the first option is to live in a small apartment with your two worst enemies in your least favorite city for ten years, and the other is to have a goat within a ten-foot radius of your body for the rest of your life? Well I would pick the goat every time, partly because I think I would get used to the goat and that it would be more tolerable than ten years with those two in Las Vegas, but mostly because it means I'd have a perpetual source of goat's milk, which would then give me access to endless goat cheese. I LOVE GOAT CHEESE. I love that it's sort of sour but still mild. I also love it because my lactose-intolerant stomach will tolerate goat cheese (something to do with fat globules). Usually when I cook on my own, I figure out ways to substitute goat cheese for cow-cheese or cow-milk. Most recipes created with goat cheese don't exclude cow-dairy. So I haven't deprived you of those, but the ones where the only significant non-egg dairy is goat cheese come first.
---
Goat Only
---
---
---
---
---
---
---
---
---
---
---
---
---
---
Goat Dairy and Cow Dairy
---
---
---
---
---
---
---
---
---
---
---
---
---
---
---
Um, this recipe also includes a beer pairing. Just thought you should know. Breakfast beer.