Hey, Smiley Faces!
This week our kitten discovered that he can jump on countertops. It's a brave new world for the little guy.
This week on Autostraddle dot com so many brilliant, brave souls.
Riese undertook the research project of your dreams and made an Alice Pieszecki Chart of old Hollywood. And while you're at it, Laneia found pics of queer/butch humans from the 1930s.
It's hot out. Ali has some ways to cool down with alcohol involved. Speaking of alcohol.
So many gender presentations and the beachwear to go with them.
Ali found some really cool tech toys. I really want to buy my nephew that microscope, but really only so I can use it.
Rachel and Yvonne watched D.E.B.S. for the first time ever. The results are epic.
Also Splashly! And Comments!
---
On No Filter: Annie Clark Shows Off The Latest In Toilet Fashion:
The Best Jiz Lee Story Award to queer girl:
On Pop Culture Fix: Clea DuVall's "But I'm a Cheerleader" Reunion Is Real!:
The Livin' The Life Award to Allison:

On View From The Top: Power In Theory, Power In Practice:
The Thesis Statement Award to Amanda ling & Chloe:
On 10 Thoughts on Classic Lesbian Movie D.E.B.S After Seeing It For the First Time Yesterday:
The Mrs. Peatree Award to Priscila Tchorbadjian:

On What I Wore: Navigating the Heteronormative Patriarchy, Pt. 4:
The Xena Spirit Award to Chandra:
On 17 Spashley Forum Topics Started By Autostraddle's Business Director, 2006-2007:
The Misspent Youth Award to OrangeCaitlin & Alex: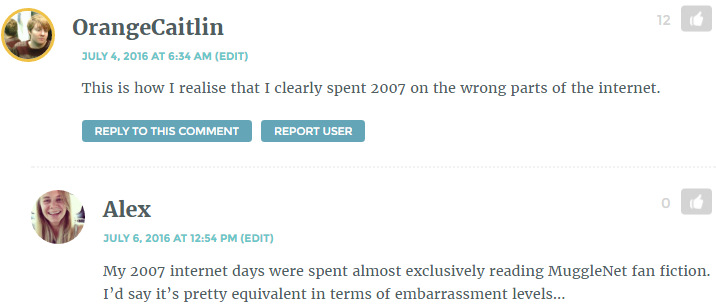 ---
See a clever, hilarious or thought provoking comment around this website-ship? Email it to me at: bren [at] autostraddle [dot] com!